On the morning of October 27th, with the invitation from the Foreign Experts Service Department of the Ministry of Science and Technology, five foreign experts of USTB, including Professor Alberto Conejo, and recipient of the Chinese Government Friendship Award, participated in the "Forging Ahead in the New Era" themed achievement exhibition which was co-sponsored by the Publicity Department of the CPC Central Committee, the National Development and Reform Commission, the Political Work Department of the Central Military Commission, as well as the Beijing Municipal Party Committee and the People's Government of Beijing Municipality. The exhibition was held in the Beijing Exhibition Hall.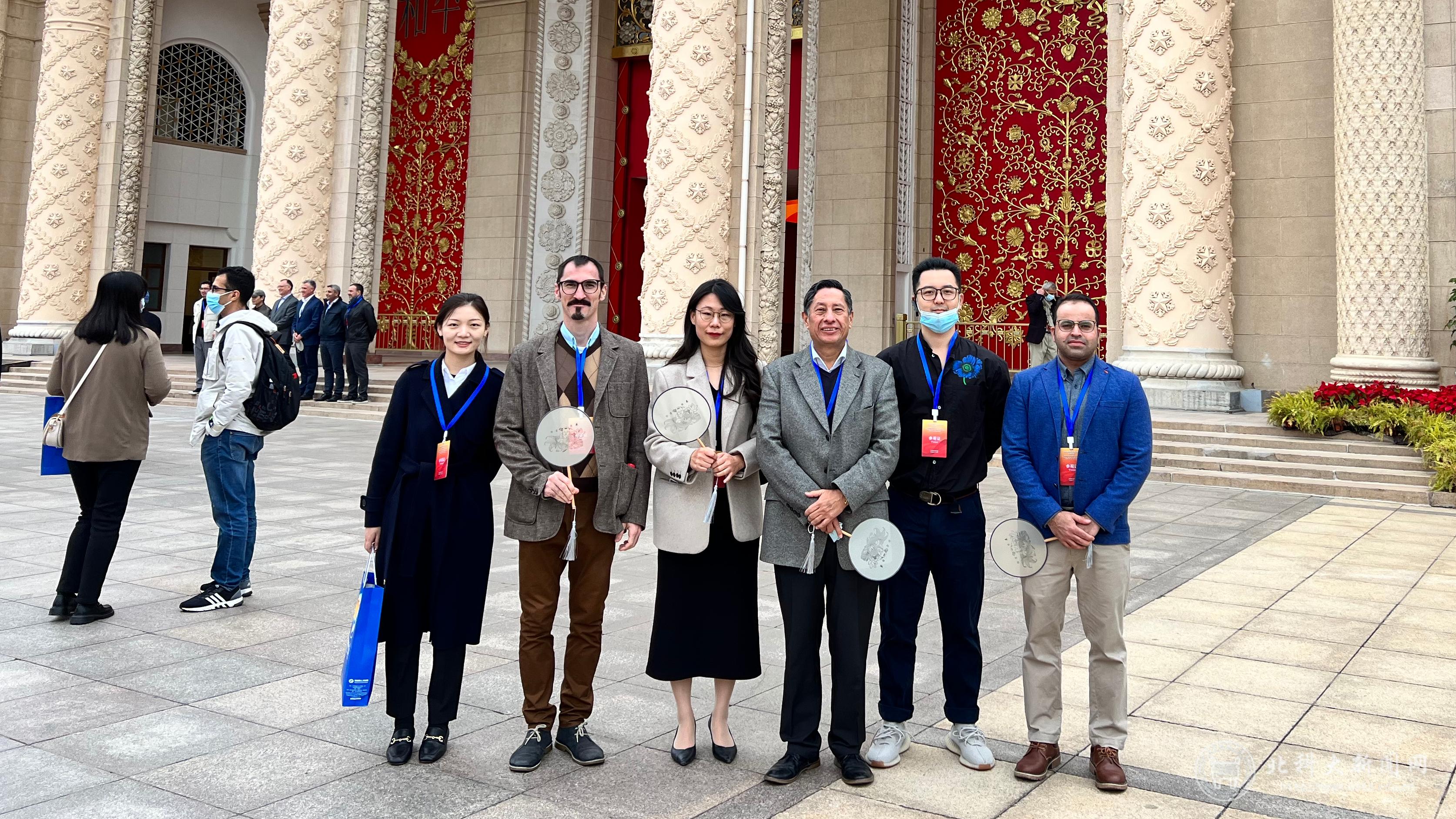 Group photo
The "Forging Ahead in the New Era" themed achievement exhibition consists of 6 exhibition areas, 12 units, and 6,000 exhibition elements, which shows the outstanding achievements and changes achieved by the CPC Central Committee with President XI Jinping as its core since the 18th CPC National Congress.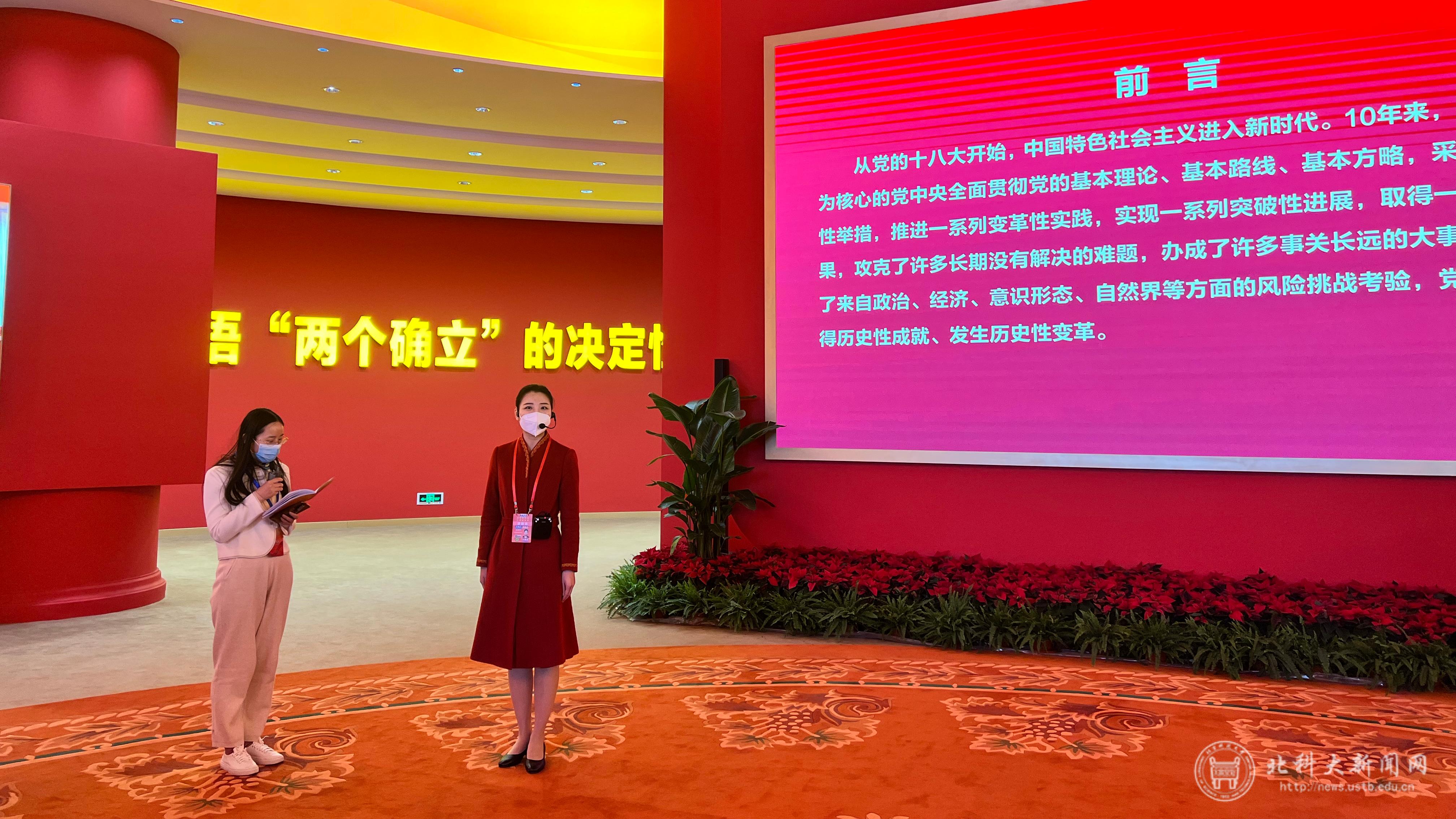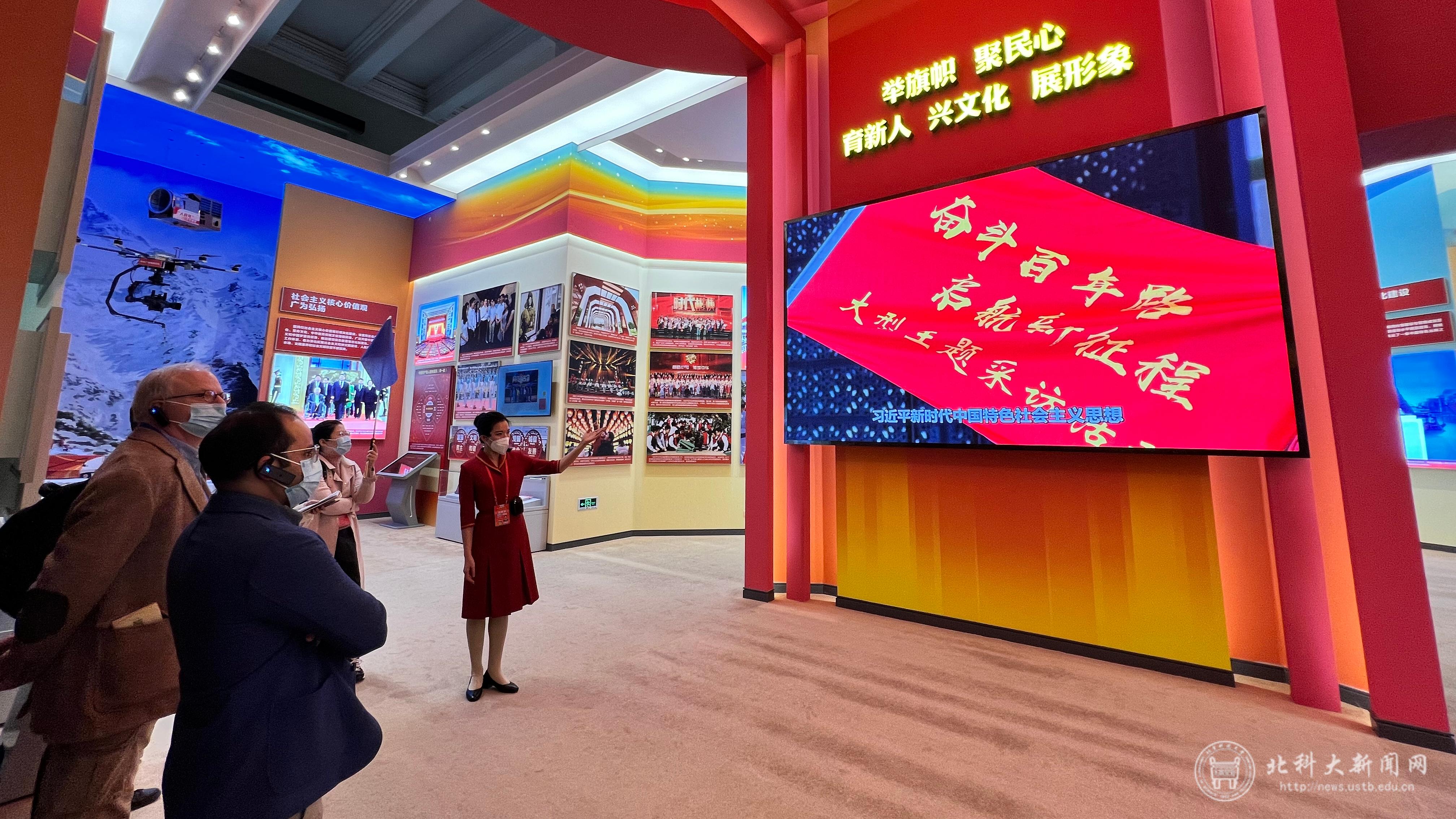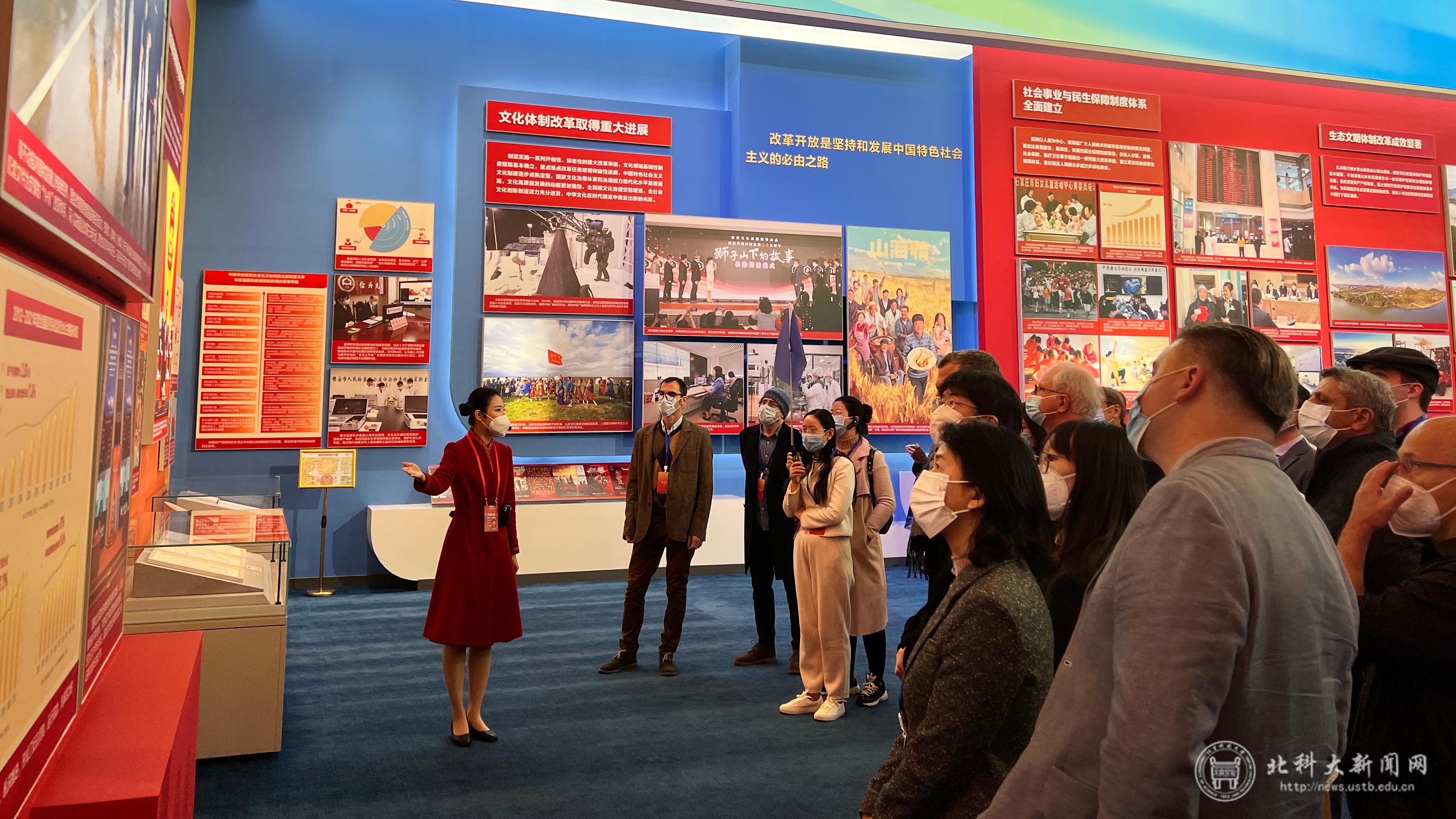 At the theme achievement exhibition, foreign experts listened carefully to the explanation, watched the objects and models with a complete sense of science and technology, and felt the extraordinary achievements of China's scientific and technological innovation. Throughout the exhibition, foreign experts have expressed that they can better understand that Socialism with Chinese characteristics has entered into a new era with the historical changes and achievements made by the Party and China through the visit and study of the "Forging Ahead in the New Era" themed achievement exhibition.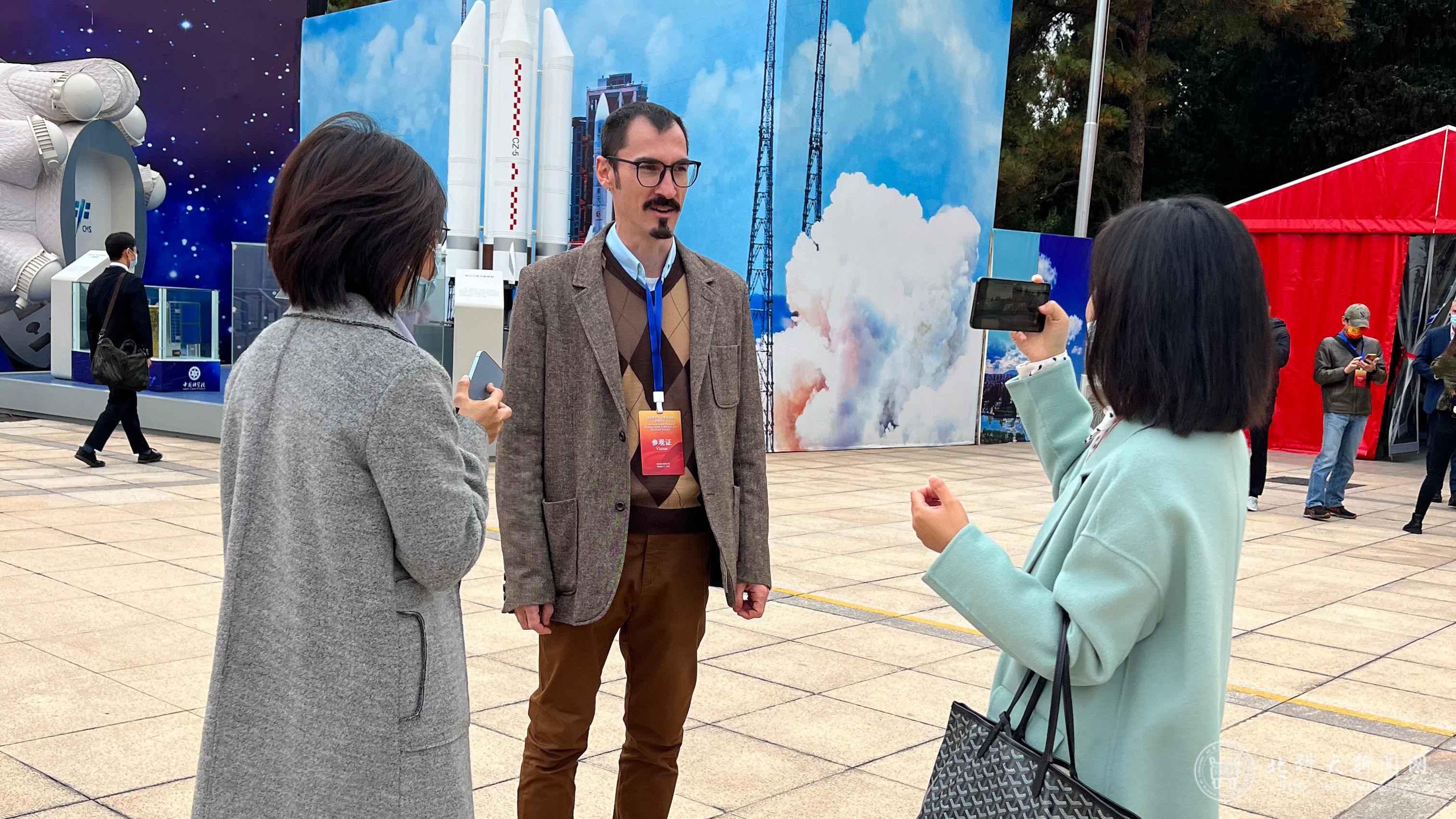 Prof. Sanchiz taking interview from ST Daily
Prof. Juan Cano Sanchiz, an Associate Professor of the Institute for Cultural Heritage and History of Science and Technology, said in an interview with the reporter from the Science and Technology Daily: "China's science and technology are in the leading position in the world in many aspects and have made impressive achievements." Robots and other emerging technologies have been applied to the research fields of cultural heritage and the history of science and technology he is engaged in. At the same time, the development of information and communication technologies, such as the 5G network and mobile payment, also makes his life in China very convenient.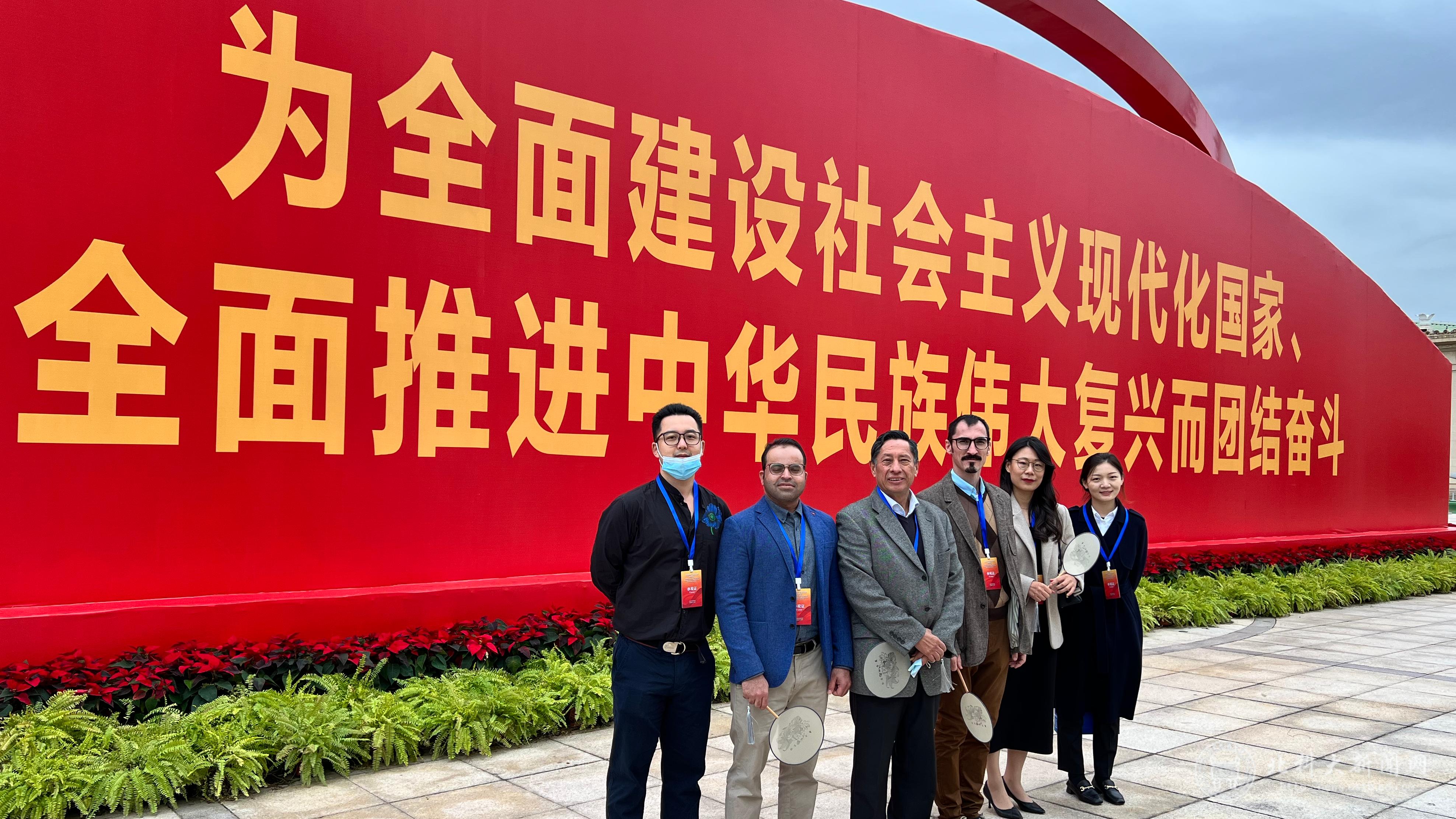 Group photo
In the future, USTB will continue to build a platform for foreign experts and teachers to deeply understand China, make every effort to enhance foreign teachers' understanding and support for China's development, be a good ambassador for the spread of Chinese culture and friendly exchanges between China and foreign countries, and also make contributions to our talent cultivation and discipline construction.
Draft: ZHANG Guolin
Revision: CHENG Mingyuan