Recently, Dr. LIU Siran from University of Science and Technology, Beijing was elected as the new vice-president of SEAA. The new president is Dr. Anke Hein from University of Oxford, United Kingdom, the new Secretary is Jina Heo from Chonnam National University, South Korea and the new Treasurer is Dr. Ruiliang (Ray) Liu from British Museum.
LIU Siran was born in 1987, Beijing. He got a bachelor's degree on cultural heritage conservation from the School of Archaeology and Museology, a secondary bachelor degree on Chemistry from the School of Chemistry and Molecular Engineering at Peking University in 2009. He got a master's degree and a doctor's degree from Institute of Archaeology, UCL in 2010 and 2015. He started to work at the Institute for Cultural Heritage and History of Science and Technology, USTB in 2016. His research interests lie in developing and adopting advanced material science and geoscience technologies to investigate marco and micro archaeological remains of ancient craft productions, reconstructing ancient production system, technologies, and tracing the origin and flow of materials. The technological choices of craftsmen are examined in various social-economic and environmental settings, addressing the relationship between craft production practices and the development of human civilizations. He is now the editorial board member of Archaeometry, Advances in Archaeomaterials. He got the title of National Young Talent, and Young Academic Leader for Beijing Social Science Fund.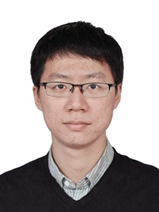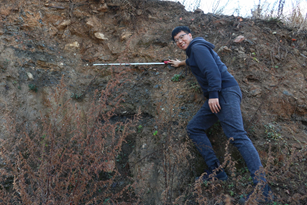 The Society was formally established in 1996, replacing the East Asian ArchaeologyNetwork (EAAN), which had been launched on 1990. The Society for East Asian Archaeology (SEAA) is a non-governmental organization established to further promote interest and research in the field of East Asian Archaeology through the sharing of information on ongoing projects, encouraging premier quality research and international and interdisciplinary collaboration, providing publishing opportunities through an online bulletin, holding academic meetings and conferences, providing educational outreach to the general community, enhancing scholarly communications and good relations among archaeologists within East Asia, and encouraging interdisciplinary perspectives involving several regions. The Society for East Asian Archaeology operates under a formal constitution. It is run by a Council which includes an Executive Board and regular Council Members, the latter being elected as representatives from major geographic areas of China, Korea, Japan, North America, Europe and Australasia. One of the main activities of the SEAA is organizing and attending a World-Wide SEAA Conference, which was held every four years until 2012 and which is now being held every two years since 2012. The next ninth conference has been postponed and will be held in South Korea, in June 2022.
Website of Dr. LIU Siran:
https://ihmm.ustb.edu.cn/xsdw/ynjsjyjfx/1fc0a20c55d24799ae6c96df347cbdfc.htm
Website of SEAA: