On the afternoon of November 22nd, the opening ceremony of the "Class of Improving the Ability of Internationalization for Party and Administrative Personnel" was held in Jianlong Conference Hall, USTB. Participants of the ceremony include Prof. Er Meng Hwa, former Vice President of Nanyang Technological University (NTU); Mr. WANG Hang, Associate Dean of Nanyang Center for Public Administration of NTU; Ms. Shelly Lu, Project Director of NTU; Prof. SUN Jinghong, Vice Chancellor of USTB; Prof. YAN Xiangbin, Vice President of USTB; and leaders from other relevant departments and units. The opening ceremony was presided over by Prof. FENG Qiang, Director of USTB Office of International Affairs.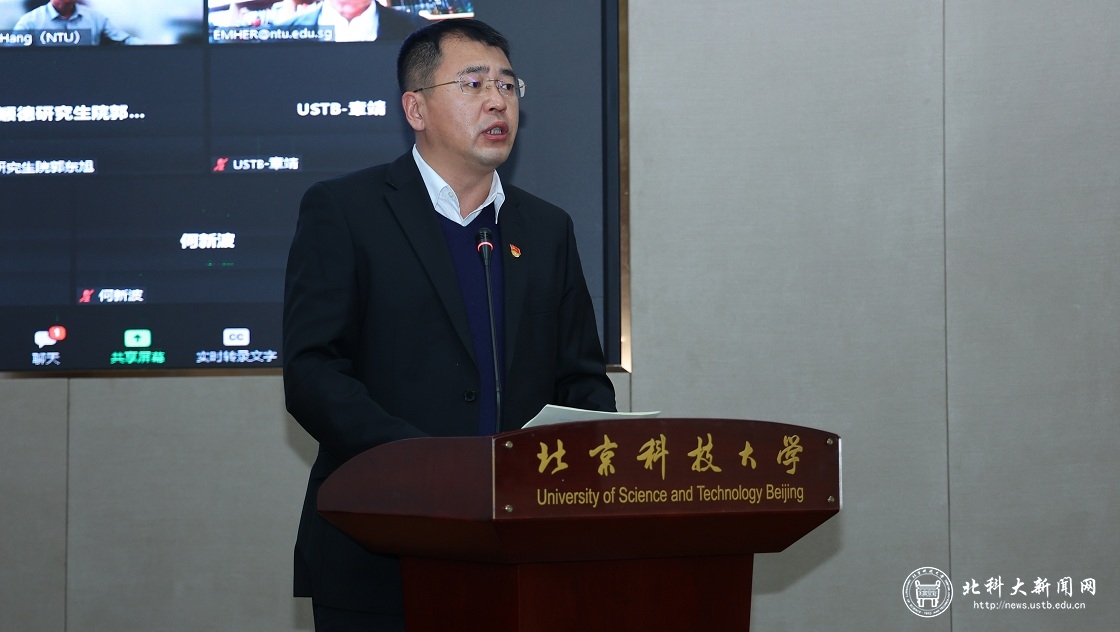 Prof. YAN Xiangbin expressed gratitude to NTU for its careful organization and arrangement, and introduced thedevelopment historyof USTB' s internationalization. He pointed out that the internationalization of Party and administrative personnel is a prerequisiteforbuilding a world-class university,a necessary preparation for implementing the spirit of the 12th Party Congress of USTB and promoting the development of the "14th Five-Year Plan". It is also an important channel to implement USTB' s development strategies of "Open-up Enrollment" and "Strengthening the university with talents". Thecadres should draw lessons from NTU' s experience in international development through the training classes, and then proactively reflect onUSTB' s internationalization development strategy in talent cultivation, research cooperation, and faculty construction, so as to enhance the international management ability and lay a solid foundation for the development of USTB.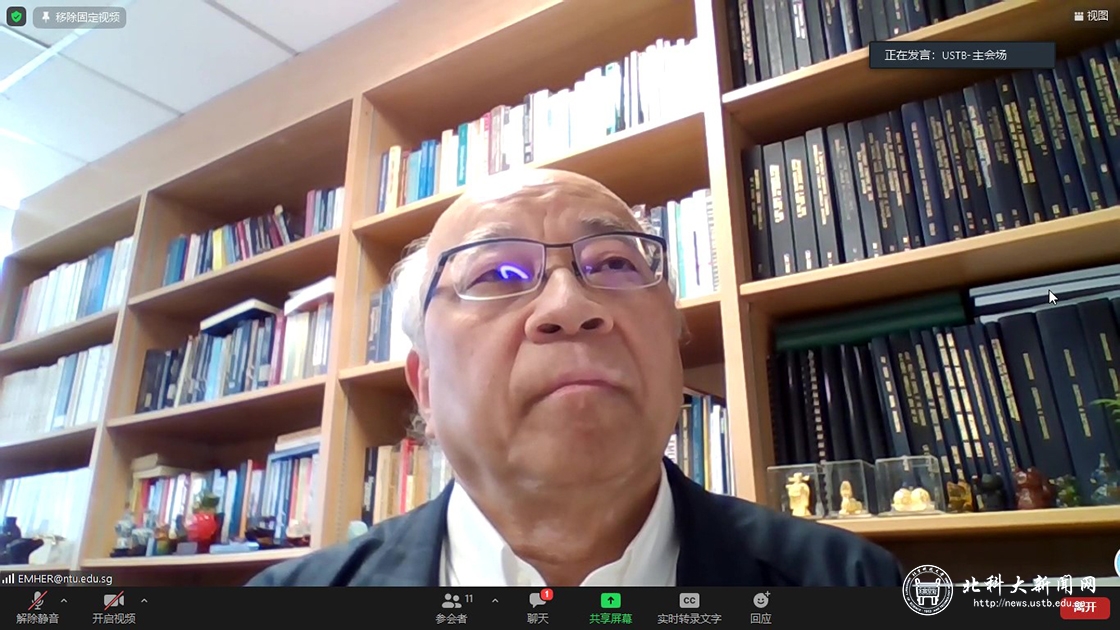 In his speech, Prof. Er Meng Hwa noted that NTU has topped the QS World University Under 50 for seven consecutive yearswith emphasis on teaching and research. He pointed out that NTU attaches great importance to exchanges and cooperation with Chinese universities, hoping to take this Class as an opportunity to share experience and facilitate exchanges with teachers from USTB, so that we can lay a foundation for substantive cooperation in the future in talent cultivation and scientific research, and create more valuable achievements for the development of both universities.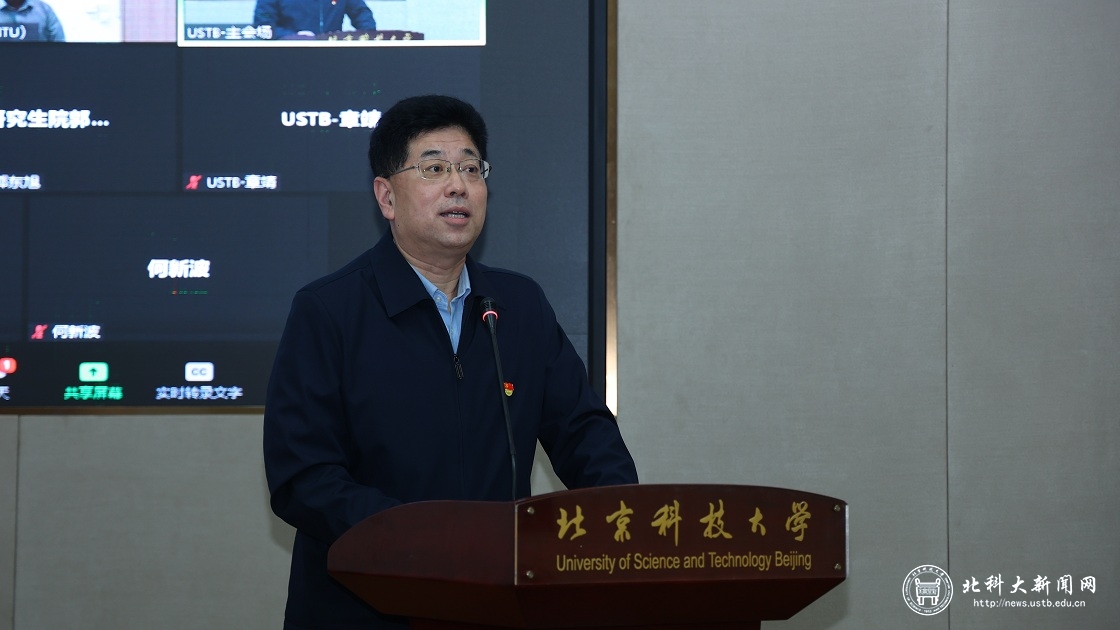 In his speech, Prof. SUN Jinghong indicated that this training class is a diversification attempt to comprehensively improve USTB' s ability of international education, innovate the training mode of officials' education, broaden the international visionfor officials, and enhance the construction of a high-quality professional team, which has a typical demonstration valueand practical significance. At the same time, he put forward three points of hopes and requirements to the officials: first, "attention" -- pay full concentration on the training; second, "integration" -- draw lessons from the advanced concepts of international construction of world-renowned universities, and improve the awareness and ability of using theory to connect and guide practice; third, "action" -- adhere to the integration of theories and practices, enhance the abilities of leadership, learning, communication and execution revolving around the theme of international capacity building, expand and deepen into a new pattern of international construction featuring all-round, whole-process and whole-staff participation.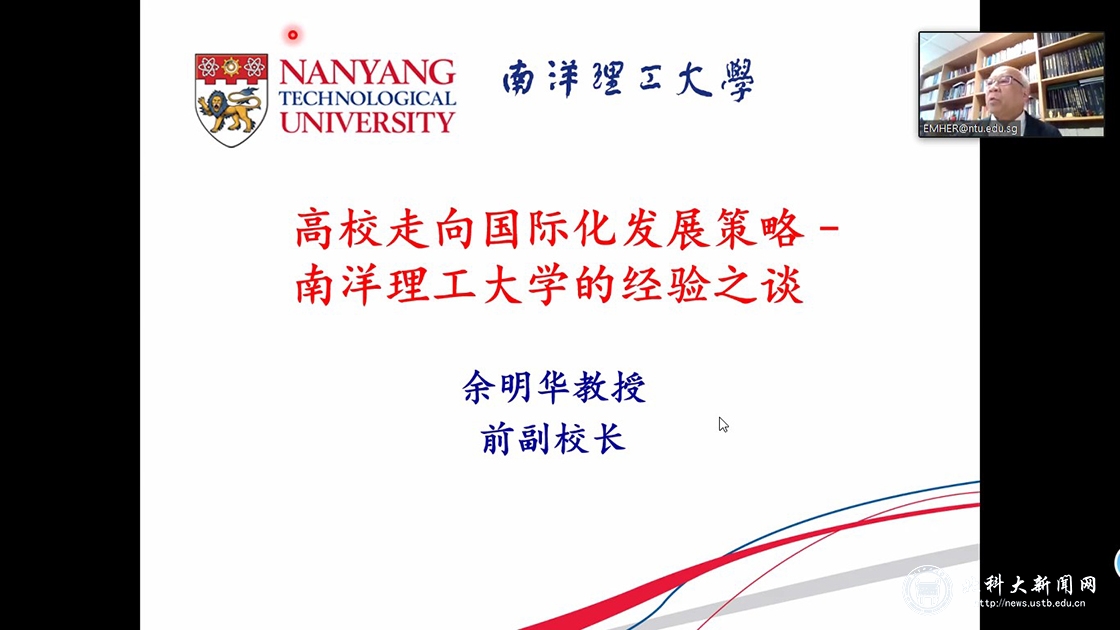 After the opening ceremony, Prof. Er Meng Hwa gave the first lecture. Prof. Er took the practical experience of NTU as an example and concentrated on the internationalization development strategy for various universities, which refreshed everyone and broadened their horizons. He introduced the basic information of NTU from aspects of international ranking, academic management, school structure, and gave a comprehensive and detailed interpretation of the internationalization development strategy of NTU in terms of faculty construction, undergraduate and postgraduate education, research cooperation, etc. The officials had an enthusiastic discussion with Prof. Er through online meeting about the introduction and cultivation of talents, teacher assessment and other related topics.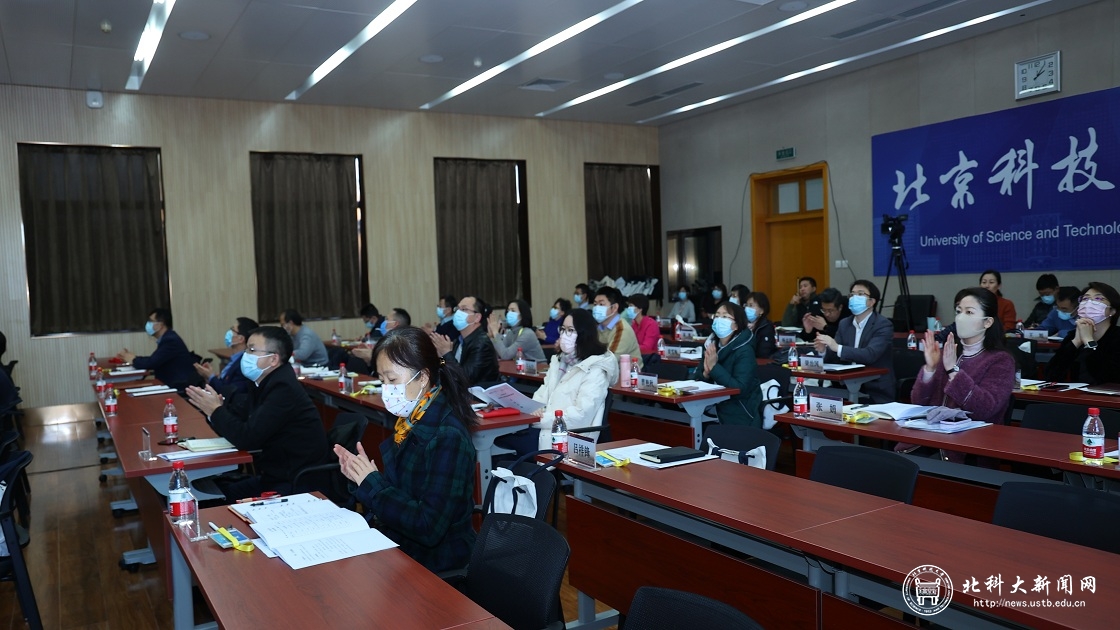 The first USTB "Class of Improving the Ability of Internationalization for Party and Administrative Personnel" invited NTU to carry out an online non-academic education and training with the theme of "International Construction of World-Class Universities" for more than 40 Party and administrative personnel from USTB. It aims to broaden the international visionof the officials, improve USTB' s international management level, and lay a solid foundation for the future international development.
Draft: Ruyi Xu
Revision: Mingyuan Cheng