Recently, the Ministry of Education announced the application results for undergraduate majors in universities in 2021. USTB's application for the new undergraduate major "Intelligent Perception Engineering" was successfully approved.
The "Intelligent Perception Engineering" is an integrated system of sensing, cognition, interconnection, and application based on cross technologies such as sensing, information processing, optoelectronic communication, and artificial intelligence, which covers functional materials for sensing, digital-mode hybrid chip design, ubiquitous information network integration and so on. The newly established "Intelligent Perception Engineering" major will cultivate innovative and entrepreneurial talents with engineering awareness and the ability to solve complex problems in the field of intelligence and perception.
In recent years, USTB has been actively promoting the construction of "new engineering" and "new arts" majors, continuously optimizing the layout of majors, and increasing the training of talents related to emerging industries. Since 2019, six new majors have been added, including "Artificial Intelligence", "Robot Engineering", "Big Data Management and Application", "Statistics", "Energy Storage Science and Engineering" and "Intelligent Perception Engineering ". Focusing on the needs of national economic and social development and combining with the USTB's discipline construction requirements as well as talent cultivation orientation, USTB focuses on promoting the construction of emerging majors and the transformation of traditional disciplines to promote the synergistic development of multiple disciplines.
In addition, USTB Tianjin College also successfully added two new undergraduate majors ——" Intelligent Manufacturing Engineering" and "Artificial Intelligence" in this round of major applications in universities.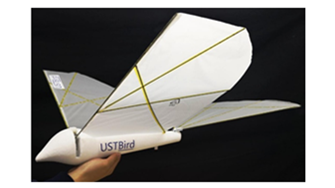 Draft: CUI Zihan

Revision: CHENG Mingyuan