On October 8, USTB held a signing ceremony for strategic cooperation agreement with China Metallurgical Information and Standardization Institute (CMISI).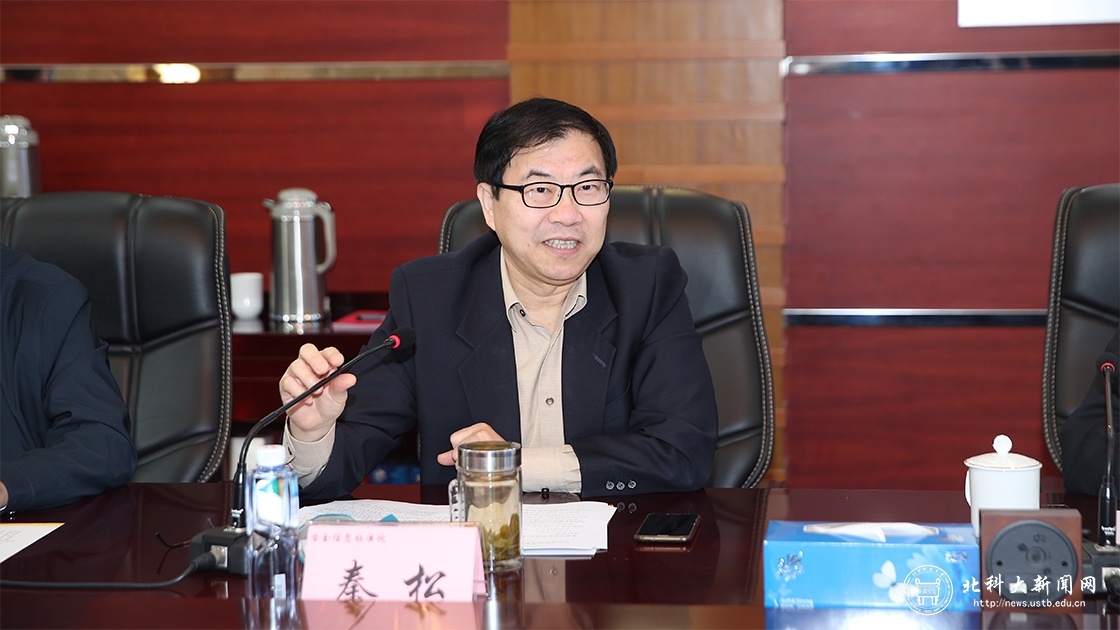 Mr. WU Guilong, Chancellor of USTB; Prof. YANG Renshu, President of USTB; Mr. ZHANG Weidong, Vice President of USTB; Mr. ZHANG Longqiang, Chancellor and President of CMISI; Mr. QIN Song, Vice President of CMISI; Mr. ZHAO Hui and Mr. DAI Qiang, President Assistants of CMISI, attended the signing ceremony together. The meeting was presided over by Prof. QIN Song.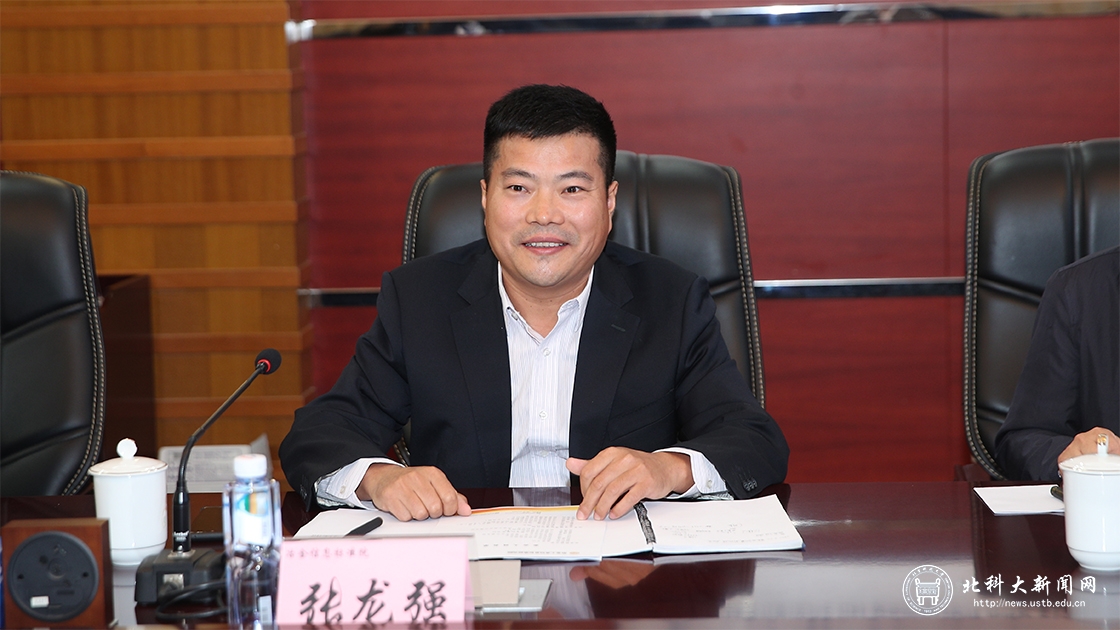 Mr. ZHANG Longqiang firstly extended a warm welcome to the USTB delegation, congratulated USTB for its outstanding achievements in recent years and highly affrimed the university's significant contribution to the development of China's iron and steel industry. He introduced the progress of the main businesses sectors of CMISI in terms of information, standards, media publicity and consulting, as well as the key works and achievements in promoting the transformation and upgrading of the iron and steel industry in recent years. He hoped to take the signing of strategic cooperation agreement as an opportunity to give full play to the advantages of both sides in scientific research cooperation, talent training, resource sharing and other aspects, constantly expand cooperation fields, upgrade cooperation level, innovate cooperation models, establish a close and comprehensive partnership, thus jointly providing high-quality and efficient services for the iron and steel industry. In addition, regarding the 70th anniversary of USTB, Mr. ZHANG said that USTB as the "cradle of iron and steel", the anniversary is not only an important event for all its students and teachers, but also a major event for the iron and steel industry. CMISI will play its own unique advantages to support USTB in celebrating the 70th anniversary.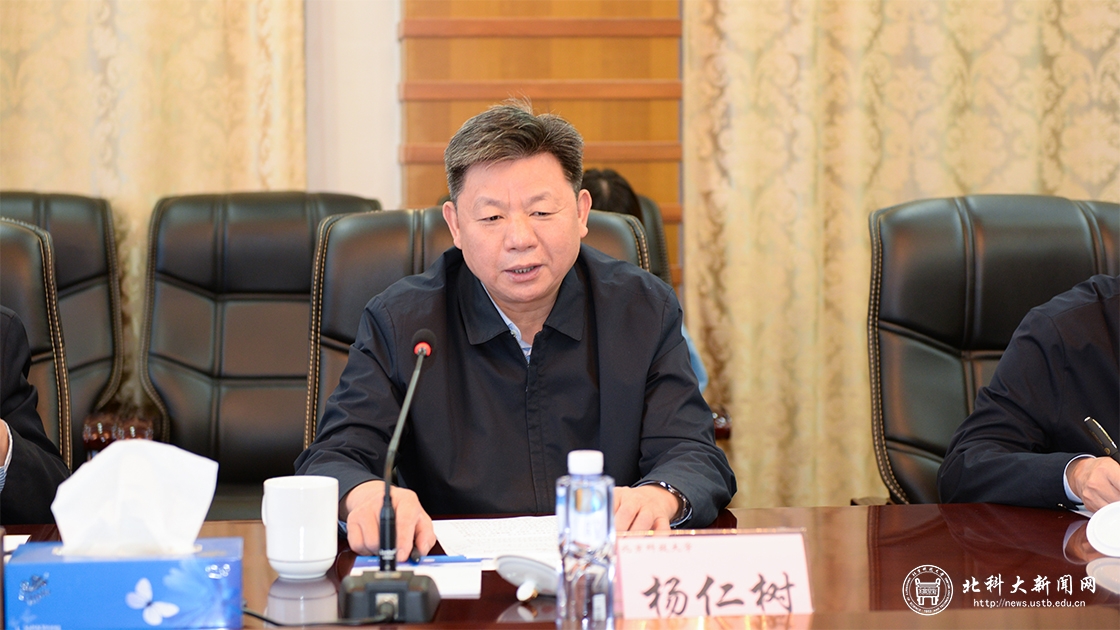 In his speech, Prof. YANG Renshu highly affirmed for the outstanding contribution made by CMISI in promoting the advancement of the industrial progress and enterprises development. He said that USTB will give full play to its traditional advantages and constantly promote innovation in the integration of industry and education, science and education, military-civilian integration, as well as university-community integration, and continuously improve the level of teaching and research, making unremitting efforts to build a world-class university with distinctive characteristics. He hoped that through the comprehensive cooperation with CMISI, both sides will grasp the strategic development opportunities and work hand in hand to serve the scientific and technological progress and talent training of the industry.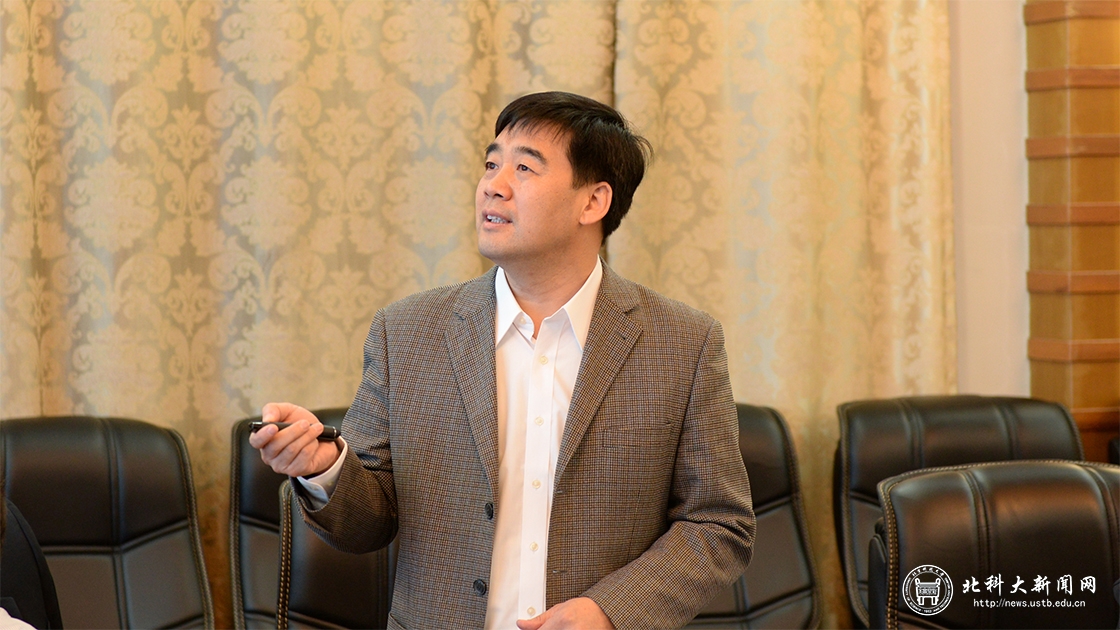 Guided by the Spirit of the Important Reply Letter from General Secretary Xi Jinping, the Two Sides Will Jointly Usher into a New Situation of Win-win Cooperation in the Field of Iron and Steel , Mr. ZHANG Weidong gave a detailed introduction of USTB in four aspects, including the basic information of USTB, its development, scientific research in the field of iron and steel industry, and the desire for future cooperation.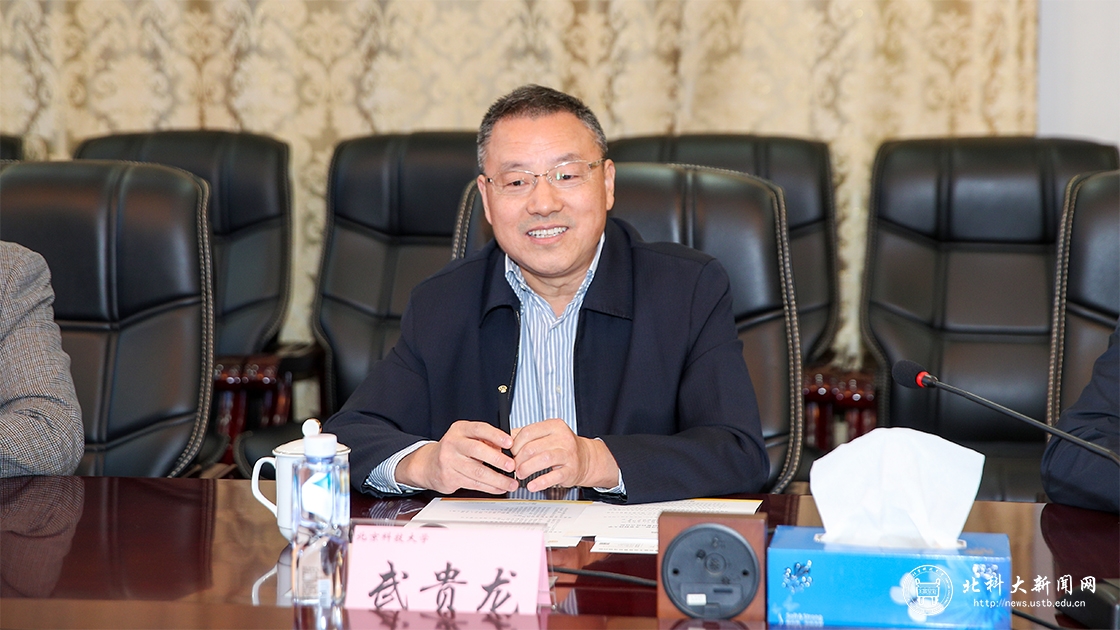 Mr. WU Guilong thanked CMISI for its long-term concern and support towards USTB and highly praised the "pragmatic" culture and hard-working spirit of the Institute. He pointed out that initially known as the "Beijing Institute of Iron and Steel Technology", USTB was born, flourished and thriving because of iron and steel. Our university has been deeply implementing the fundamental task of moral education and cultivating people, steadily promoting the construction of "Double First-Class" and committed to strengthening the nation's iron and steel industry. He hoped that the two sides would take the signing of strategic cooperation agreement as a new starting point, continue to strengthen cooperation, build consensus, enrich connotation, innovate models and bear fruit in terms of cooperation level, breadth and depth, so as to make greater contributions to the high-quality development of China's iron and steel industry.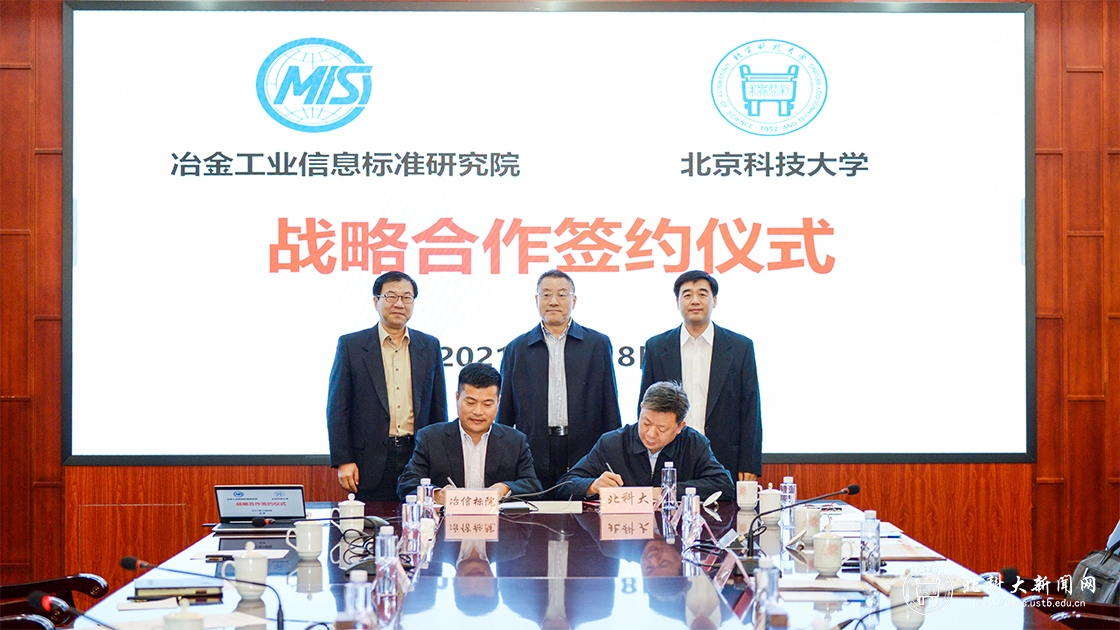 At the meeting, Prof. YANG Renshu and Mr. ZHANG Longqiang signed a strategic cooperation agreement on behalf of both sides; Mr. ZHANG Weidong and Mr. QIN Song signed the cooperation intention agreement on the establishment of special standards for intelligent manufacturing on behalf of both sides. Participants exchanged in-depth views on specific cooperation items related to talent training, publicity, standardization, and information services, and reached an agreement. The signing of the strategic agreement has built a broad platform for two sides to make full use of their respective resources and advantages to carry out all-round and deep-level strategic cooperation and has also provided a powerful boost to enhance their comprehensive capabilities and make new contributions to the high-quality development of the industry.
The Personnel Department (Party Office, Institution Office) of CMISI, China Metallurgical Standardization Institute, China Metallurgical Information Institute, the WORLD METALS journal and its management department, as well as relevant units from USTB including Office of the Party Committee and Office of the President, Research Institute, Office of International Affairs, Office of the Alumni Association, Office of the USTB Education Development Foundation, Library, School of Metallurgical and Ecological Engineering, School of Foreign Studies, Institute of Engineering and Technology and others units attended the signing ceremony.
Draft: Qing Ma
Revision: Mingyuan Chen