National Major Science and Technology Infrastructure—the "Mechanic-Chemical Multi-Field Coupled Environmental Structural Materials Testing Facility" (MSTF-CMEC), a sub-project of the "Major Engineering Materials Safety Research and Evaluation Facility (MSAF)" undertaken by USTB, held an international evaluation meeting, which was conducted by online conference according to the requirements of epidemic prevention and control.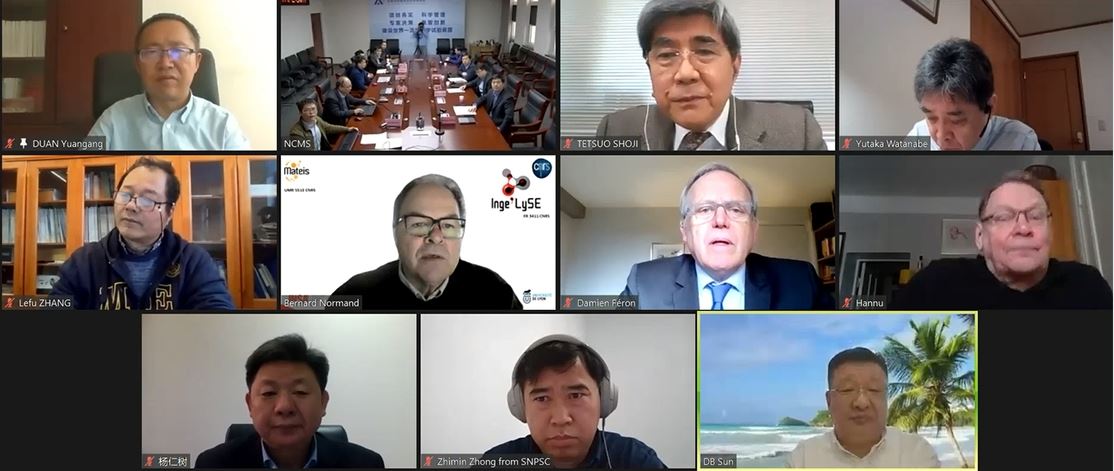 The international evaluation committee is chaired by Professor Billie Spencer of the University of Illinois at Urbana-Champaign, USA, and co-chaired by Professor Zhiliang Zhang of the Norwegian University of Science and Technology, a member of the Norwegian Academy of Technology, and Professor ZHU Hehua of Tongji University. Prof. Zhiliang Zhang of the Norwegian University of Science and Technology and Prof. ZHU Hehua of Tongji University are the co-chairs. Prof. Shirley Dyke of Purdue University, Prof. Hussam Mahmoud of Colorado State University, Prof. HONG Youshi of the Institute of Mechanics, Chinese Academy of Sciences, and Prof. Wang Zonggang of Tsinghua University. Prof. WANG Weicai, Vice President of USTB, Prof. SUN Dongbai, Chief Scientist of MSAF, Prof. ZHANG Weidong, Chief Engineer, Chief Director of MSAF Project Construction Command, members of the sub-project team and relevant personnel of National Center for Material Safety in Service attended the evaluation meeting. The meeting was chaired by Researcher JIN Ying, Deputy Director of MSAF Project Construction Command.
On behalf of the university, WANG Weicai firstly expressed warm welcome and heartfelt thanks to the experts for their presence at the meeting. As the chief scientist of the project, SUN Dongbai introduced the importance and key scientific issues of service safety evaluation of major engineering materials to the expert group. After that, REN Xuechong, on behalf of the sub-project team, made a report on the MSTF-CMEC and received the questions from the group.
After nearly two hours of technical questioning and lively discussion, the expert group reached an opinion after discussions. The expert group agreed that the device has very powerful testing capabilities, and can accommodate unique testing schemes and innovative scientific research for material and structural performance testing, and that the overall testing and simulation capabilities are world-leading among similar material and structural research laboratories. In addition, the expert group also put forward constructive opinions on the future operation of the device, equipment maintenance, staffing and professional training.
He pointed out that today is not only another milestone in the construction of the project, but also a new starting point for the scientific research work of the National Center for Materials Service Safety, and that the national large scientific device constructed by our university will provide open and shared services to researchers nationwide and even globally, and welcome experts to carry out various forms of scientific research in the center. We welcome experts to come to the center to carry out various forms of scientific cooperation.