On the afternoon of September 3rd, Mr. WU Guilong, Chancellor of USTB; Prof. YANG Renshu, President of USTB; Mr. ZHANG Weidong and Prof. WANG Luning, Vice Presidents of USTB and delegation visted the China Nonferrous Metals Industry Association (CNIA) for exchange and discussion. Mr. GE Honglin, Chancellor and Chairman of CNIA; Mr. FAN Shunke, Vice Chancellor and Secretary General of Discipline Inspection Committee; Mr. JIA Mingxing, Vice Chairman and Secretary-General; Mr. WANG Jian, Vice Chairman and other staff from the CNIA attended the exchange forum.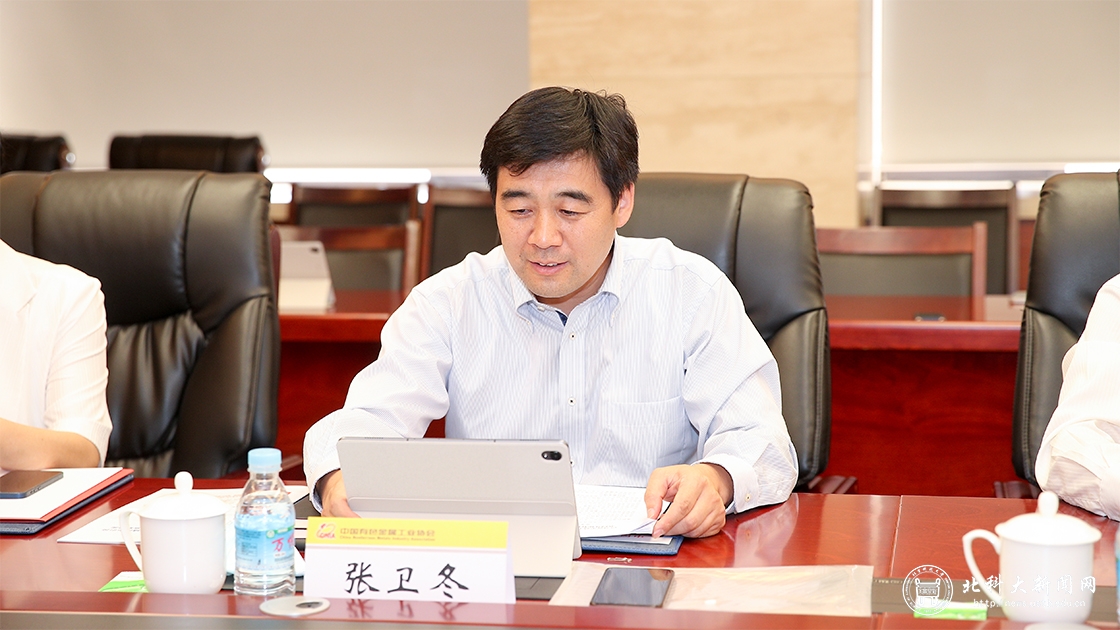 On behalf of USTB, Mr. ZHANG Weidong firstly reported on the scientific research work of USTB in the field of nonferrous metals industry, and the then gave report titled "Guided by General Secretary Xi Jinping's Important Letter of Reply, the TWO Sides Jointly Explore a New Situation of Win-Win Cooperation the Field of Nonferrous Metal".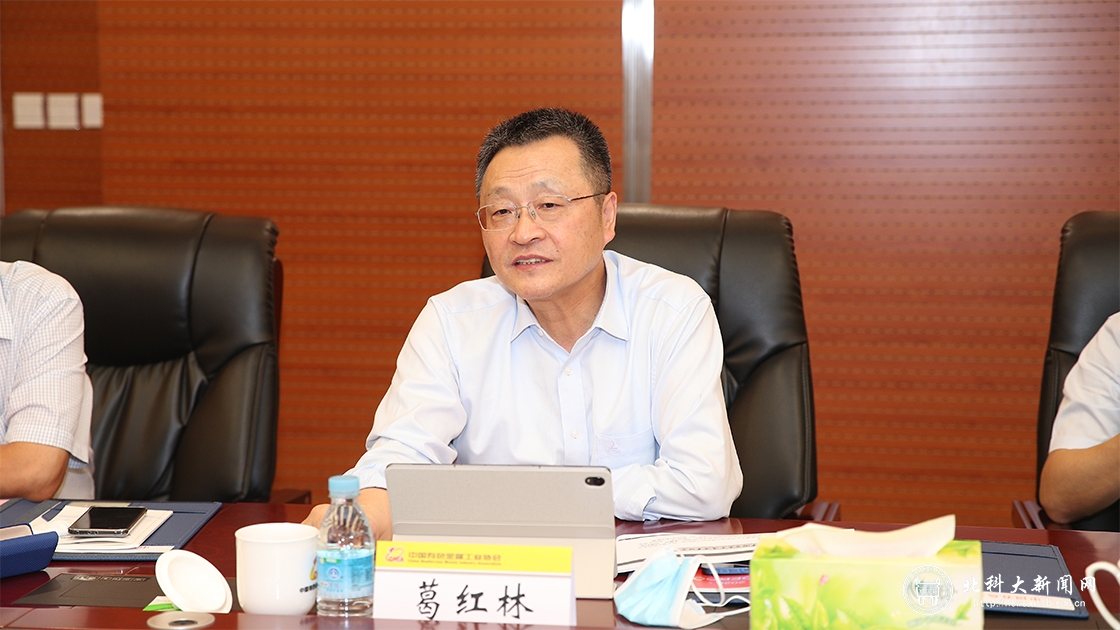 On behalf of CNIA, Mr. GE Honglin extended a warm welcome to Mr. WU Guilong and his delegation. He fully affirmed the achievements of USTB in scientific research and innovation, talent training, etc. And gave a brief introduction to CNIA.
Prof. YANG Renshu said that USTB has a large number of high-quality scientific research personnel and strong scientific research capabilities in the field of nonferrous metals. USTB will make full use of the important platform of CNIA to promote the transformation of scientific and technological achievements, innovate scientific research cooperation mechanisms, and strengthen the training of talents and other effective means, comprehensively improve the efficiency and quality of cooperation, and achieve win-win development.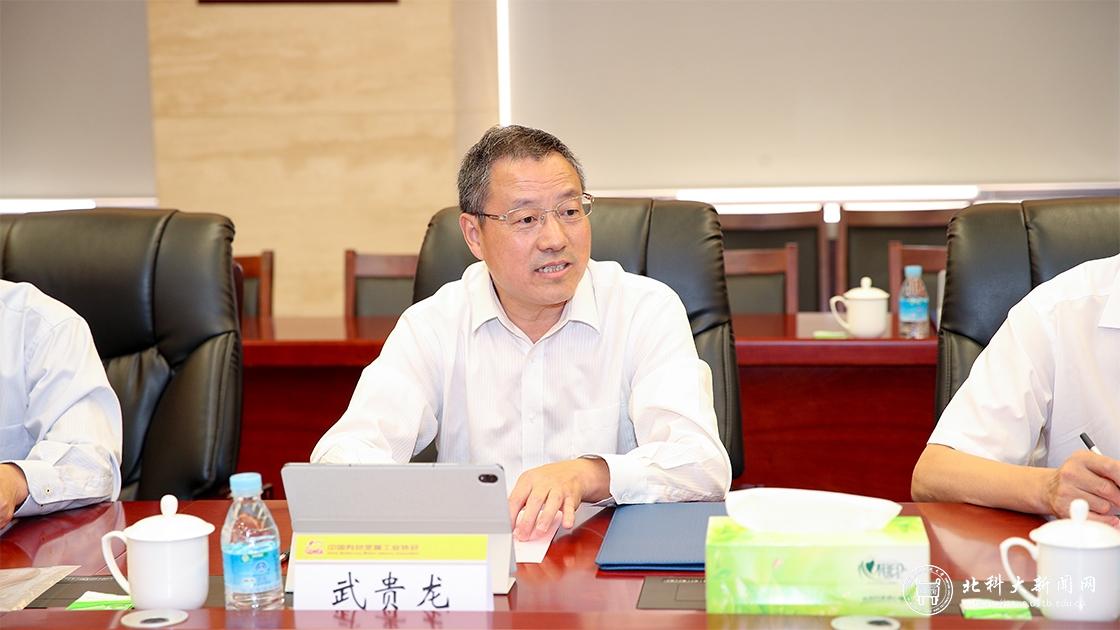 Finally, on behalf of USTB, Mr. WU Guilong expressed his gratitude to CNIA for its support and help for the construction and development towards the school over the years. He said that USTB will combine its own foundation and characteristics to seize strategic opportunities in the nonferrous, steel, and material industries. Under the requirements of "carbon peak" and "carbon neutral", USTB will deploy schedule and cultivate new scientific research growth points in smart mines, green metallurgy, advanced materials, smart manufacturing, modern energy systems, low-carbon ecology, deep seas and deep undergrounds, and other frontier fields, so that we can achieve key breakthroughs and seize the commanding heights of scientific and technological development.