According to the latest data of the Essential Science Indicators (ESI) database on March 9th, 2023, USTB's Social Sciences has entered the top 1% of ESI. Up to now, a total of eight disciplines of USTB, including Materials Science, Chemistry, Engineering, Physics, Computer Science, Environment/Ecology, Geosciences, and Social Sciences ranked in the top 1% of ESI Global Institutional Discipline Rankings (referred to as the ESI Top 1%).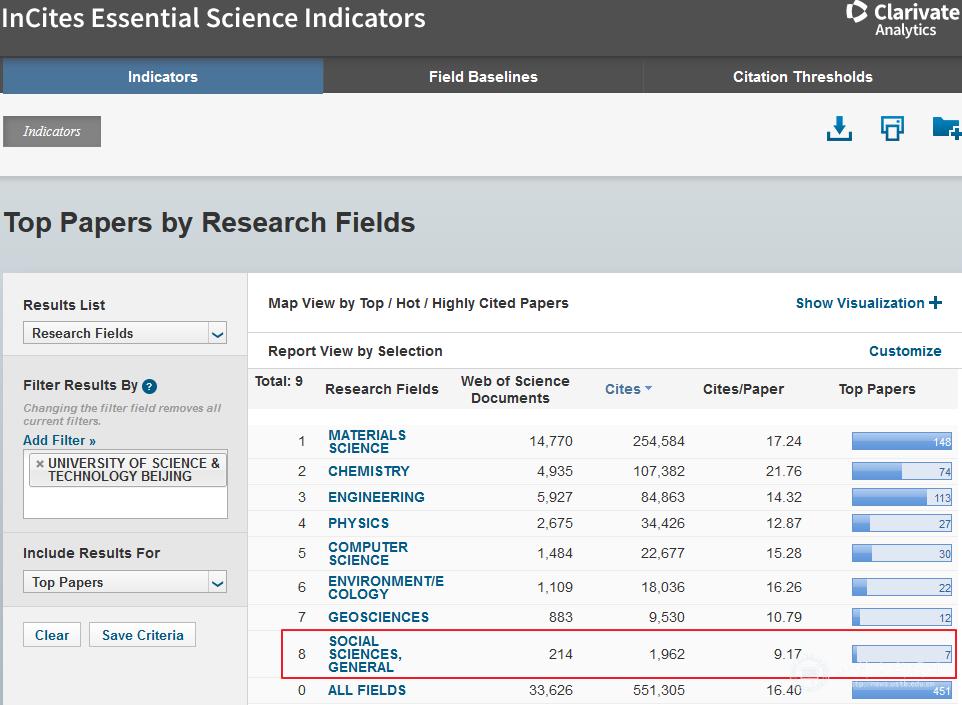 Eight disciplines that entered ESI Top 1%
The ESI is a database of Essential Science Indicators under Clarivate Analytics, which provides data on the ranking of countries, institutions, researchers, papers, journals, and cutting-edge research based on citation frequency sorting, and ESI can locate influential countries, institutions, papers, publications, as well as cutting-edge research in a certain research fields.
Draft: WANG Feiran
Revision: CHENG Mingyuan