Introduction:
Innovation of science and technology has shown remarkable influence on the development of human society, which is a key factor to alter the world economy map. Facing the historical opportunity, materials science and engineering discipline and the materials industry have changed the principles of R&D. On the occasion of the 70th anniversary of the founding of the university, University of Science and Technology Beijing (USTB) invites heads of School and Department of Materials Science and Engineering from more than 30 world announcing universities to discuss hot topics such as the sustainable development of materials science and engineering with the future of humans, trends and challenges of materials development, education of materials and innovation for the future, etc.. The aim is to take the future development trend of materials worldwide and actively face the future challenges, deepen the cooperative relationship between universities all over the world in materials science and engineering discipline, catch the opportunity to move forward hand in hand, and eventually build a remarkable future together.
Main Topics:
· Materials Education and Research in USTB: 70 Years of Development
· Materials Development: Trends and Challenges
· Future Materials and Future of Human Civilization
· Materials Education: Education Today, Innovation Tomorrow
Speakers:
Experts and scholars from world-leading universities and multinational enterprises have been invited to join the International University Council 2022, including the University of Tokyo (Japan), McMaster University (Canada), Ohio State University (USA), Catholic University of Leuven (Belgium), the Australian National University (Australia), Seoul University in Korea (South Korea), and CBMM (Brazil), etc..
Hosted by:
University of Science and Technology Beijing
Date:
· 2022. 4.11, 8:30 -17:30 (Beijing Time)
· Presentation of IJMMM "Special Issue for the 70th Anniversary of USTB"
· 2022. 4.12, 8:30 -15:00 (Beijing Time)
· 10:40-11:20 (Beijing Time) Round Table (Deans from more than 10 Chinese universities will participate)
Venue:
The International University Council 2022 will be held online/onsite due to the pandemic of Covid-19.
· Onsite: Tiangong Building, USTB, Beijing
· Online: Zoom Webinar
Live Webcast Link: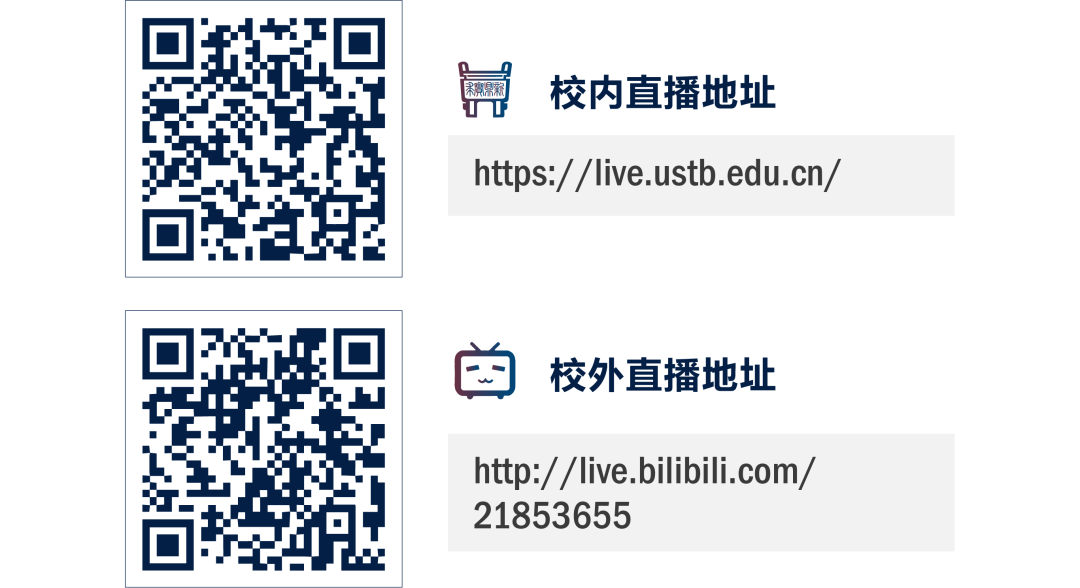 Contact:
Tel: +8610-62332609
Email: clxyb@mater.ustb.edu.cn