On December 7th, China Center for International People-to-People Exchange (CCIPE) of Ministry of Education (MOE), held the Meeting for Exchanging Construction Experience of Institutes (Bases) for International People-to-People Exchanges (IIPE) in Industries and Promoting Work. Mr. DU Kewei, Head of CCIPE, and Mr. YANG Xiaochun, Associate Head of CCIPE attended the Meeting. Mr. WU Guilong, Chancellor of USTB and Director of IIPE in Mining, Metallurgy and Metals Industries, was invited to deliver a keynote speech. Representatives of IIPE in more than 30 industries attended the Meeting online. Members of IIPE in Mining, Metallurgy and Metals Industries (hereinafter referred to as "the Institute"), also attended the Meeting in the branch venue of USTB.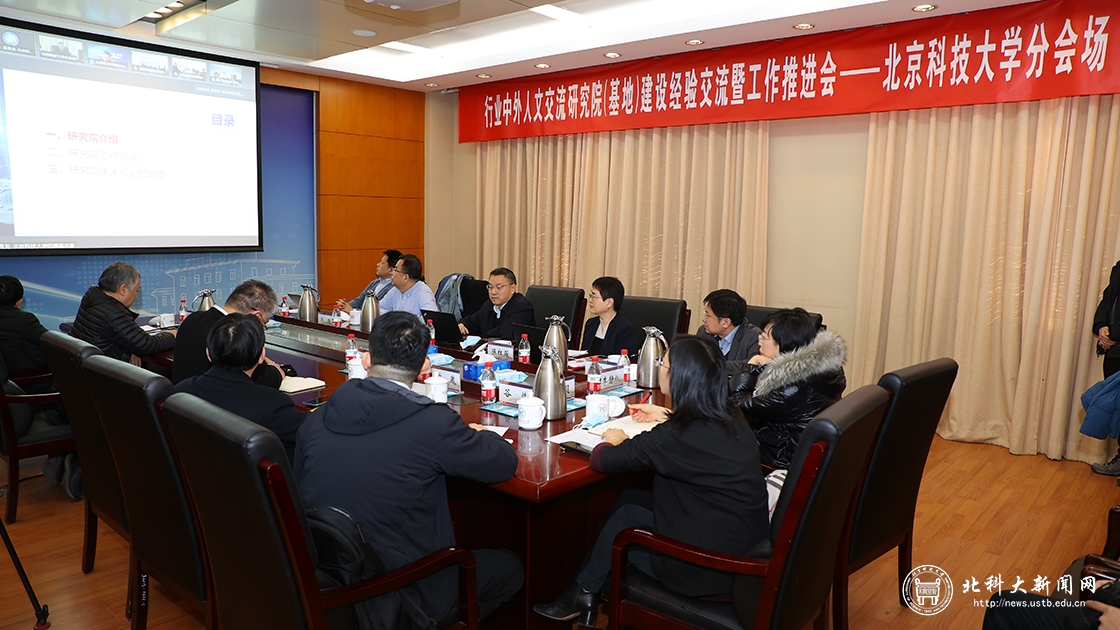 Mr. DU Kewei made a keynote report entitled "Improve Political Stance and Stick to Policy Implementation to Promote a more profound and substantial Construction of IIPE". The report comprehensively, systematically and deeply elaborated and summarized the construction work of research institutes and bases from three aspects: deep understanding of the significance of IIPE, accurate grasp of the content and requirements of constructing research institutes and bases, and construction promotion to a new level. The report also put forwardsome practical and effective suggestions for the next step.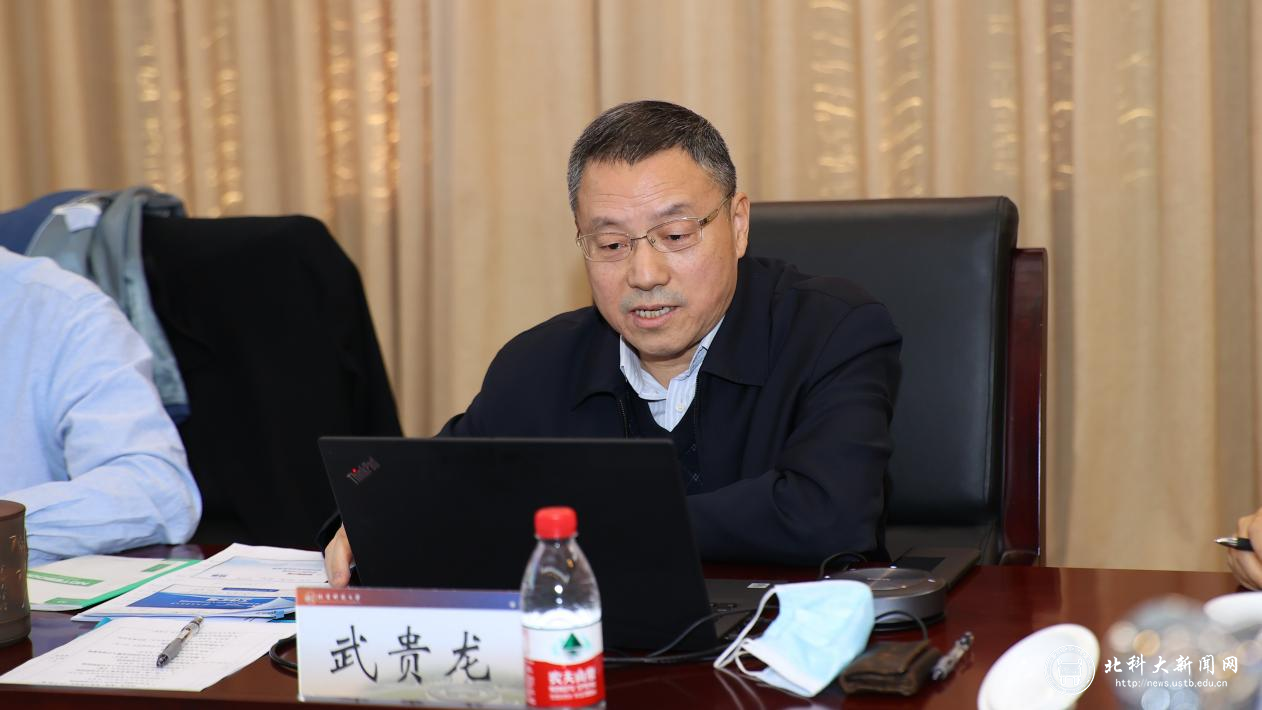 Mr. WU Guilong thanked CCIPE for the substantial support toward the Institute and introduced the basic situation of the Institute from the aspects, including key work and specific measures since its establishment and future plans. He pointed out that USTB attached great importance to the construction and development of the Institute and took the construction of the Institute as a practical measure to fulfill the spirit of President XI' s reply letter to all Pakistani students of USTB, and provides all-round resource guarantee for the establishment and development of the Institute. Since its establishment, the Institute has been pursuing high-quality development based on its own characteristics. Significant progress has been made in research projects, university-business cooperation, talent cultivation, cultural exchange, and communication platform.
Mr. WU Guilong said that in future, the Institute will focus on improving the capacity of serving enterprises, developing think tanks and creating an international brand of cultural exchanges in the future, so as to provide powerful support for Chinese industries of mining, metallurgy and metals to "Go Global", and contribute to the Belt and Road Initiative and the establishment of a Global Community of Shared Future.
At the Meeting, 9 universities and 2 enterprises delivered speeches on respectively basic, exemplary or characteristic experience and practices during the construction of research institutes, as well as future plan. The Meeting promoted the healthy, sustainable, and high-quality development of the Institute.
Leading members of the Office of International Affairs, International Student Center, and School of Foreign Studies also attended sub-meetings in branch venues.
Draft: Ruyi Xu

Revision: Mingyuan Cheng