The 107th China Distinguished Materials Scientists Forum was held in the USTB. The forum invited Academician WANG Huaming of the Chinese Academy of Engineering to give a lecture entitled "Additive Manufacturing of High-Performance Metal Components". Prof. YANG Renshu, Academician GE Changchun of Chinese Academy of Sciences, Academician XIE Jianxin of Chinese Academy of Engineering, and faculty members from the Department of Materials Science attended the lecture. The forum was hosted by Prof. QIAO Lijie from the National Industrial Institute for Advanced Materials and Technology. Nearly 300 teachers and students attended the forum.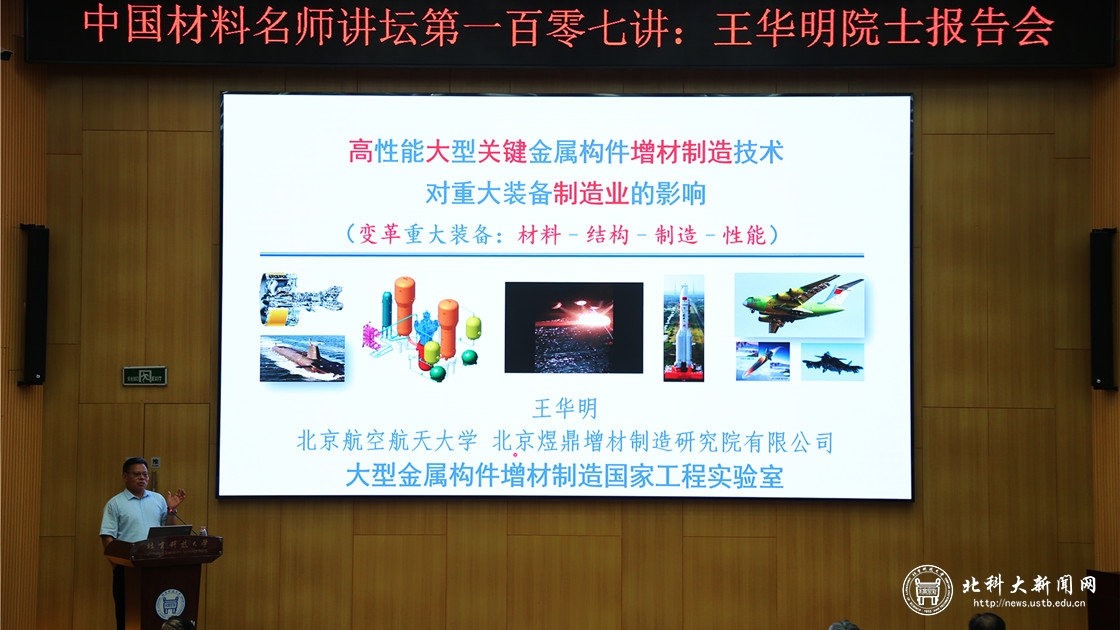 With warm applause, Prof. WANG Huaming made a systematic and in-depth report on the impact of high-performance additive manufacturing technology for large key metal components on the major equipment manufacturing industry. He talked about the basic situation of high performance large key metal components additive manufacturing of high performance large metal components of major equipment, namely 3D printing technology in plain language, as well as the surface engineering of key frictional sub-mechanical parts for the severe environment and new material technology for the high-performance metal structure of major equipment, and other related subject through rich scientific research experience and lots of pictures, so that on-site teachers and students can understand it more thoroughly.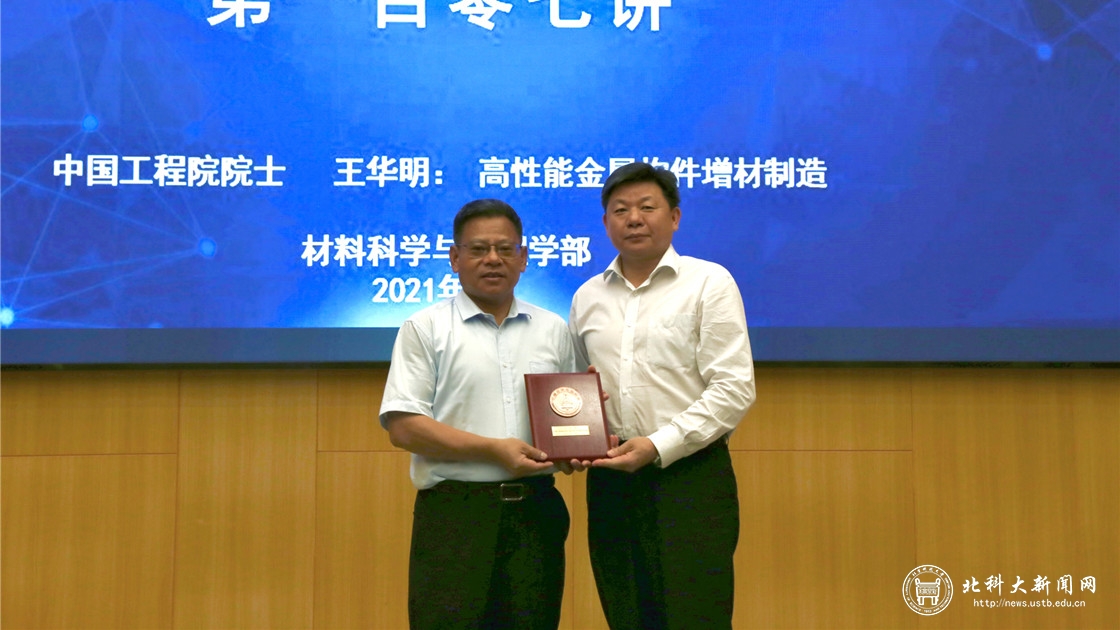 In addition, Prof. WANG Huaming attaches great importance to scientific and technological innovation and interpreted in-depth. He believed that laying a solid foundation, applying what you have learned and working diligently are all indispensable parts of scientific and technological innovation. He also encouraged presented students, "theory is the foundation, practice is the motivation" to work hard to innovate under the premise of laying a solid foundation.