Recently, the finals of the 2020 "Challenge Cup" University Student Entrepreneurship Program Competition and the 6th China International Internet+ Student Innovation and Entrepreneurship Competition were held in Beijing. USTB achieved its best results in recent years in both competitions. In the Challenge Cup, USTB projects won 8 gold prizes, 4 silver prizes and 2 bronze prizes, the number of gold prizes ranking it first in Beijing. In the "Internet+" competition, the projects submitted by USTB won 5 first prizes, 13 second prizes and 38 third prizes, with the number of first prizes ranking USTB fourth in Beijing.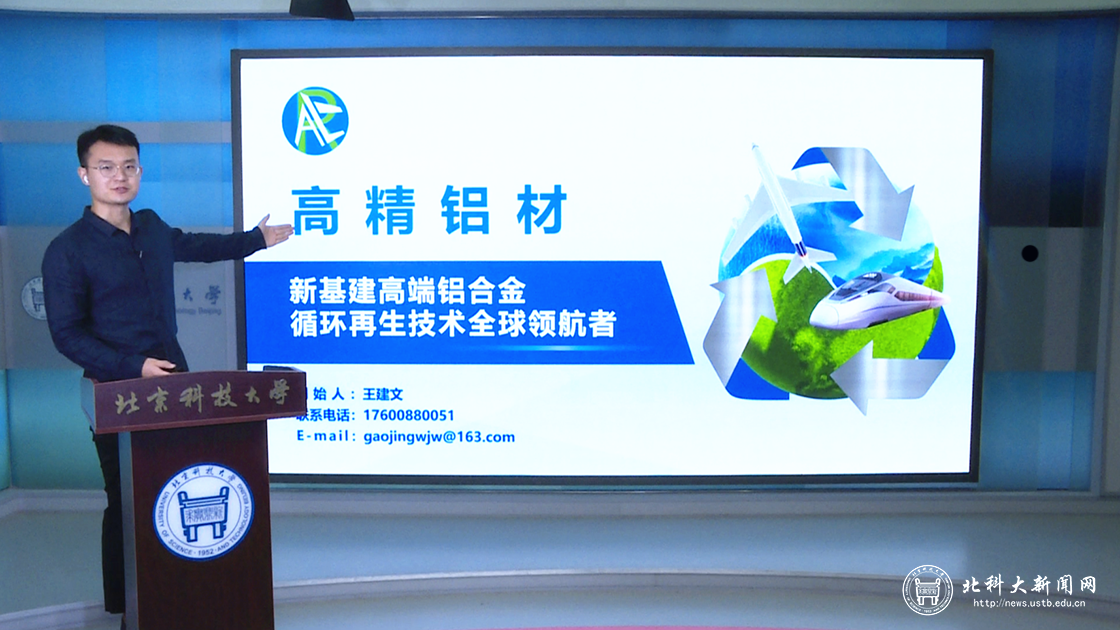 The projects "High-Precision Aluminum—the Global Leader for New Infrastructure High-end Aluminum Alloy Cycle Regeneration Technology" submitted by the Institute for Advanced Materials and Technology and headed by WANG Jianwen, "Weian Technology—Safety Management Early Warning System for Belt and Road Engineering" submitted by the School of Civil and Resources Engineering and led by ZHANG Jinge, "Liquan Technology—A Solution for High-Fluorine Drinking Water in Poverty-stricken Areas around the World" jointly submitted by the School of Mechanical Engineering and the School of Metallurgical and Ecological Engineering and headed by ZHANG Lulu, and "Internet Celebrity E-commerce Platform to Help Alleviate Poverty" submitted by the Donlinks School of Economics and Management led by XIAO Xiang, each won the gold award at the "Challenge Cup" and first prize in the "Internet+" in Beijing.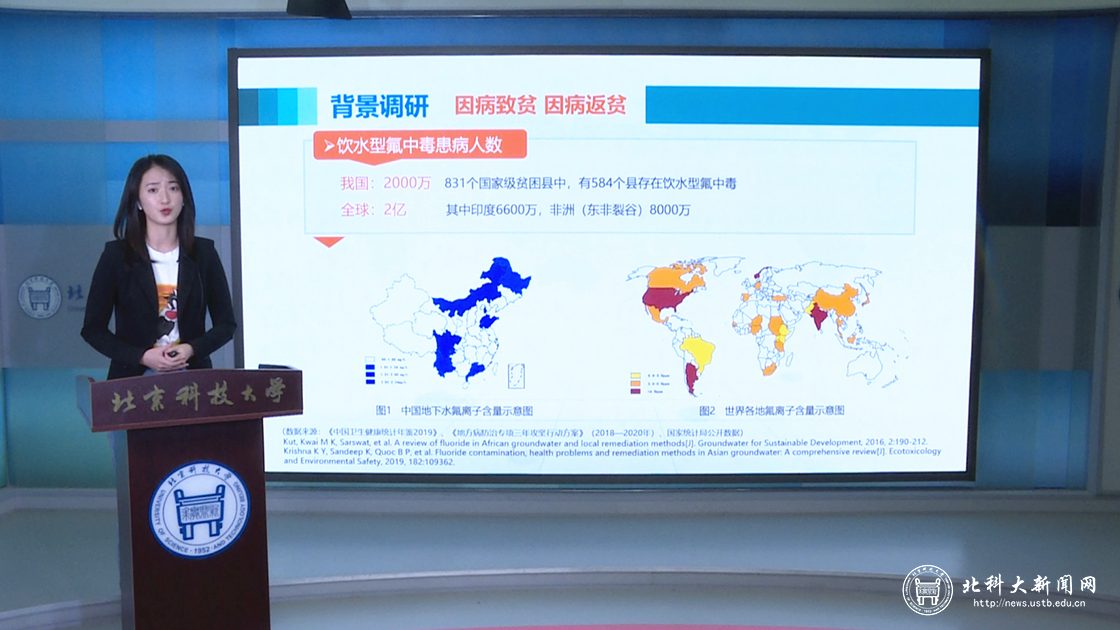 ZHANG Lulu defends the project "Liquan technology – a solution for high-fluorine drinking water in poverty-stricken areas around the world".
YU Yinuo's project "Self-driven interactive electronic skin for a new generation of human-computer interface" submitted by the School of Materials Science and Engineering, the project "CalmSpoon Anti-shake Cutlery" led by SONG Guangxuan and the project "Feeler intelligent blind-guiding wearable device and system" under the leadership of ZHOU Yuchen submitted by the School of Automation and Electrical Engineering, and the project "Mencius Residences 'One tree' Poverty Alleviation" submitted by the Donlinks School of Economics and Management won gold medals at the "Challenge Cup" competition. While ZHANG Tong won first prize at the "Internet+" Beijing competition area for the project "Intelligent Dining - Catering Without Contact Distribution Under the Conditions of the Epidemic", which was submitted by the Donlinks School of Economics and Management.