In order to solve the technical problems caused by "high ground stress, high permeability, high temperature and strong corrosion" in deep mining, Professor Liu Juanhong from the Civil and Resource Engineering School of our university led a team to develop a kind of high toughness concrete material suitable for coastal ultra deep shaft lining and chamber through nearly ten years of investigation, analysis and experimental research. On September 16, the team members and chairman Yuan Yongzhong of Laizhou Huijin Mining Investment Co., Ltd. and Wang Xiuhui, vice general manager, discussed the possible technical problems in the process of pouring new type of well wall materials, and conducted the disclosure of key steps such as mixing technology and mix ratio for the construction personnel on site.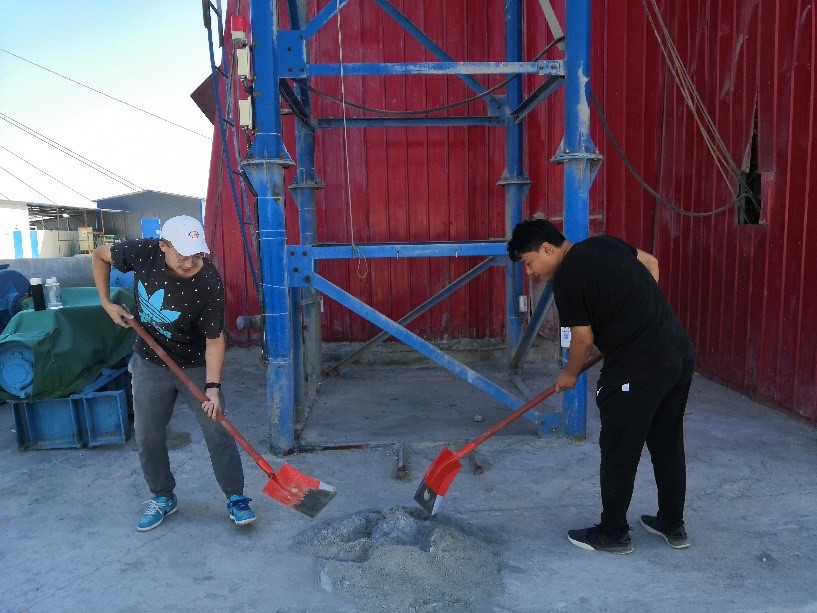 The concrete pouring started at 4:00 a.m. on September 19 and 4:00 p.m. on September 23, respectively, which lasted more than 20 hours. Under the guidance of our school's technical team, the on-site engineering personnel through the raw materials batch loading into the cage, dry material mixing and other processes, on the premise of ensuring the workability of the site concrete, the powder and fiber are evenly dispersed to ensure that the concrete can be successfully poured in the key parts below 1 km underground. On September 24, members of the technical team went down the well to the ingate to inspect the pouring concrete. The surface of HUC is smooth, bright and dense. The deformation, temperature and other data of HUC are measured in real time by the strain gauge embedded before pouring and the measuring anchor rod, and after the subsequent characterization, the practical application effect of HUC is determined.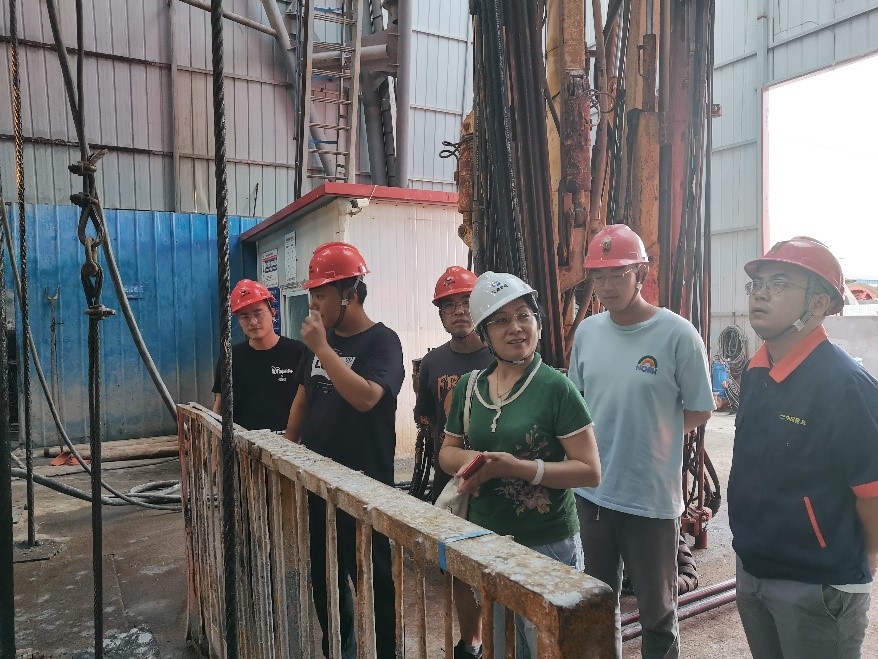 The successful pouring of HUC in the air intake shaft of Shaling gold mine is a major practical innovation breakthrough of the scientific research project "key technology of deep metal mine construction and upgrading" undertaken by our university in the "13th five year plan" national key research and development plan. It is a new material innovation of special high performance concrete (HUC) in deep coastal strata closely combined with the characteristics of high ground stress, high permeability water pressure, high temperature and strong corrosion environment. The successful application of the project can greatly reduce the hidden danger of underground operators, and provide USTB scheme for the research and engineering application of high toughness and high durability concrete for ultra deep well construction in China.