USTB signed a strategic cooperation agreement with Zhongguancun Medical Equipment Park Co., LTD. (" Zhongguancun Mpark ").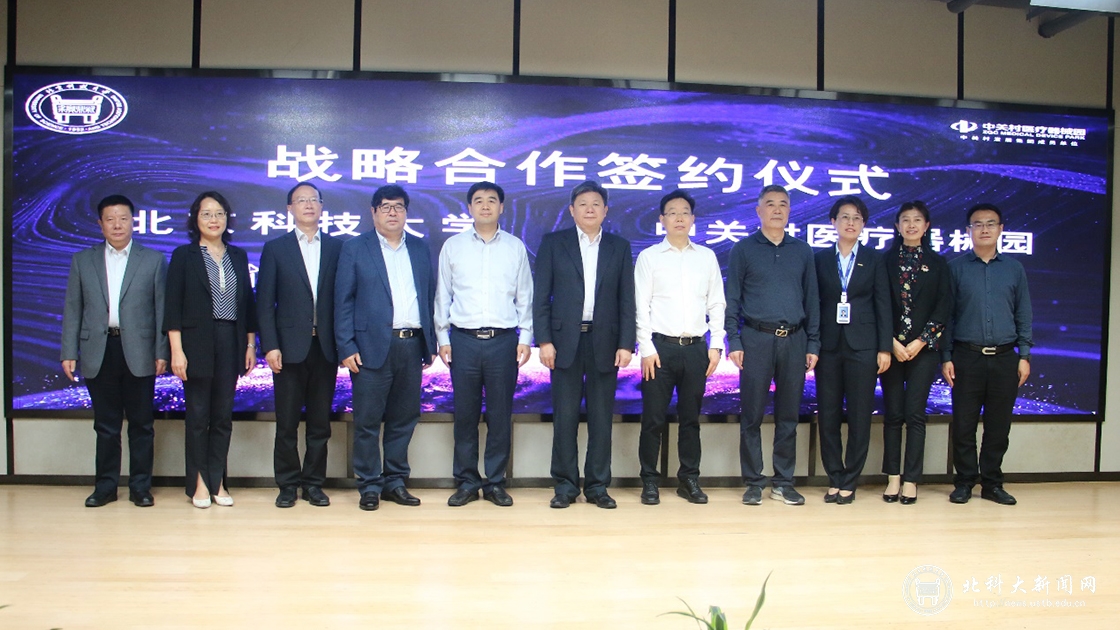 GAO Niandong, member of Daxing District Standing Committee and Executive Deputy District Governor, TIAN Dexiang, Secretary of Daxing Biomedical Base working Committee and Director of Management Committee, YAO Shengli, deputy general manager of Zhongguancun Development Group, FU Duanlu, president of Zhongguancun Medical Equipment Park, LI Jiwei, vice president of Zhongguancun Medical Equipment Park,YANG Renshu, President of USTB and ZHANG Weidong, Vice president of USTB attended the signing ceremony. The ceremony was presided over by LI Jiwei.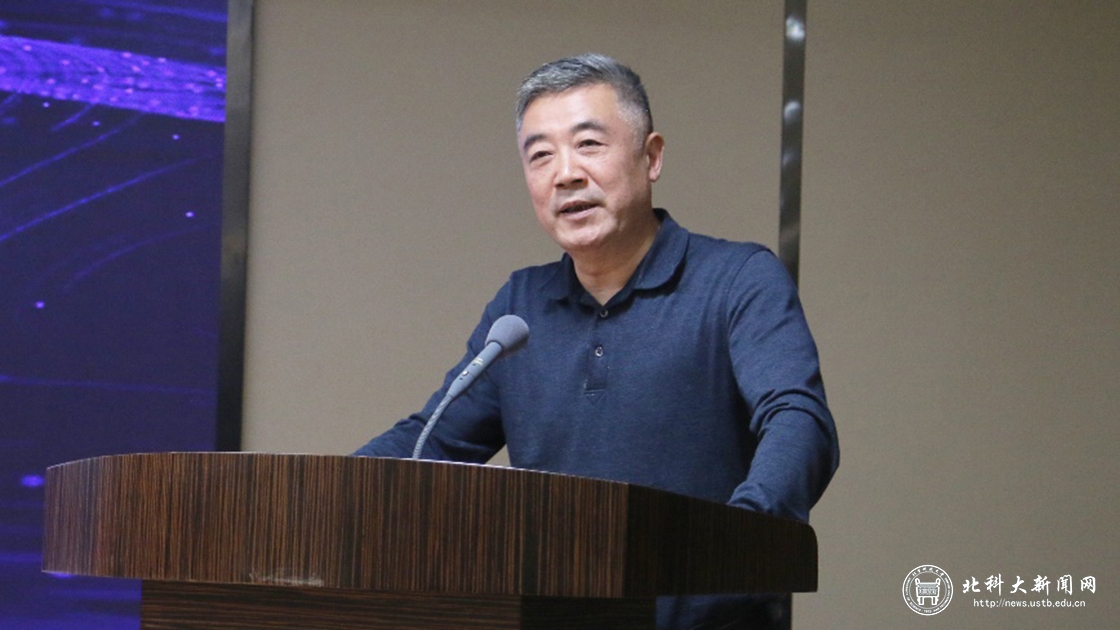 On behalf of Zhongguancun Development Group, YAO Shengli extended a warm welcome to the visiting delegation of USTB and gave a comprehensive introduction to the development, service content and work achievements of Daxing medical and health industry from three aspects: development history, service orientation and business field of Zhongguancun Development Group.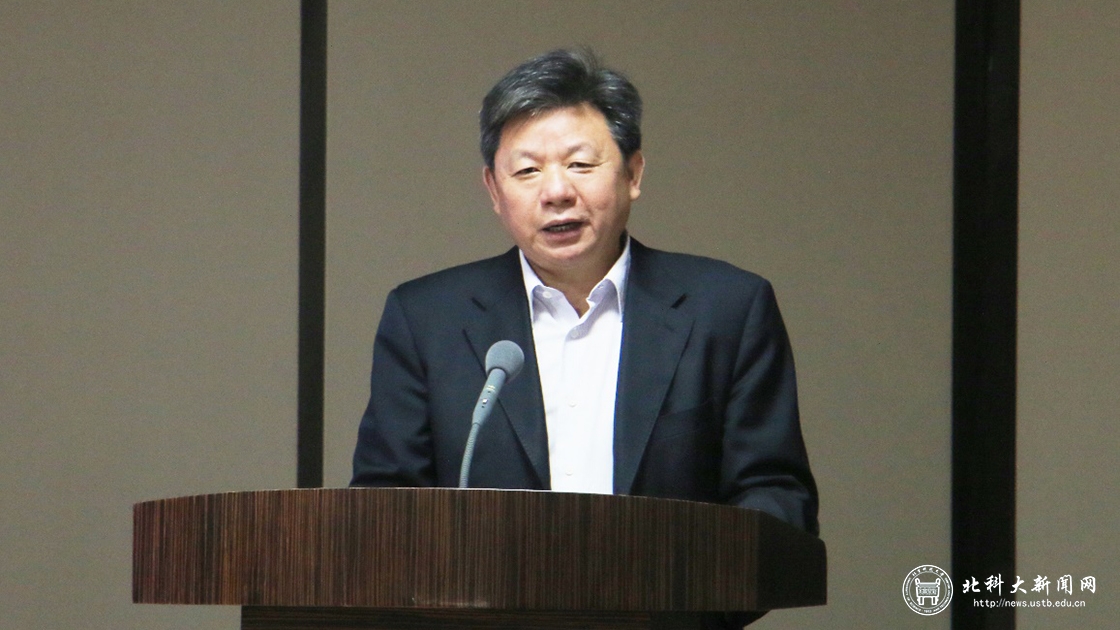 YANG Renshu thanked Daxing district and the warm reception by the leaders of Zhongguancun Development Group and Zhongguancun Mpark. And He introduced the developing situation, achievements in scientific research and talent training mode of USTB, pointing out that USTB adheres to the "specialization, quality, internationalization" way of running with its characteristic to build up research, open, service-oriented education system.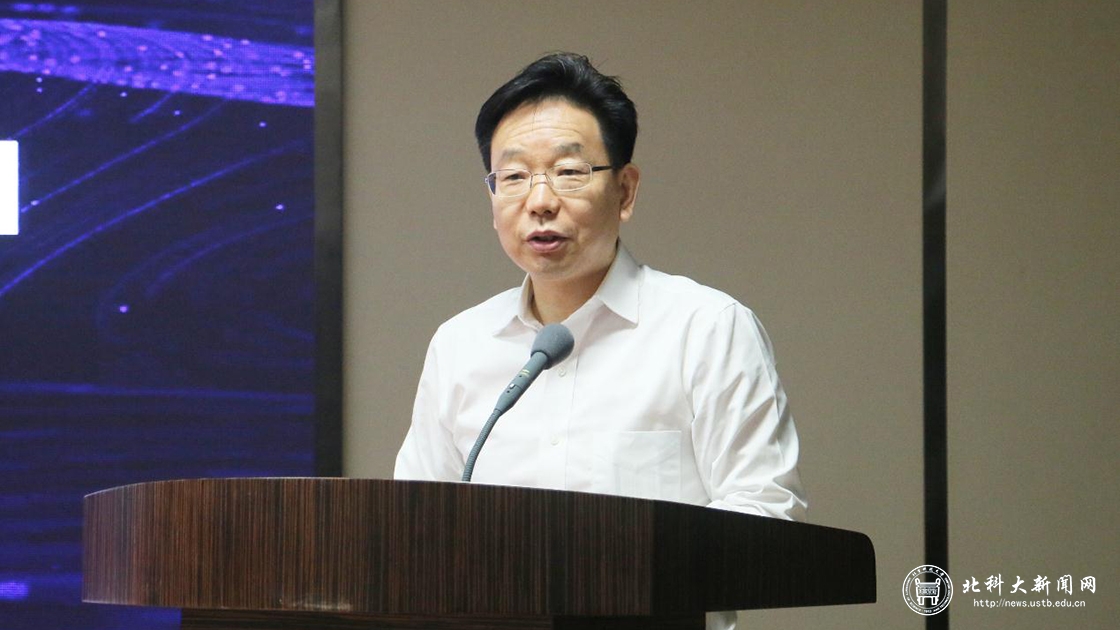 GAO Niandong, speaking on behalf of Daxing District Committee and government, will strive to create a better innovation environment and attract more universities to cooperate with Daxing. At the same time, it is hoped that the three parties of The Medical Base, USTB and Zhongguancun Mpark will find the right entry point of cooperation and actively promote the substantial progress of the cooperation between Zhongguancun Mpark and USTB based on the principles of complementary advantages, mutual benefit, and common development.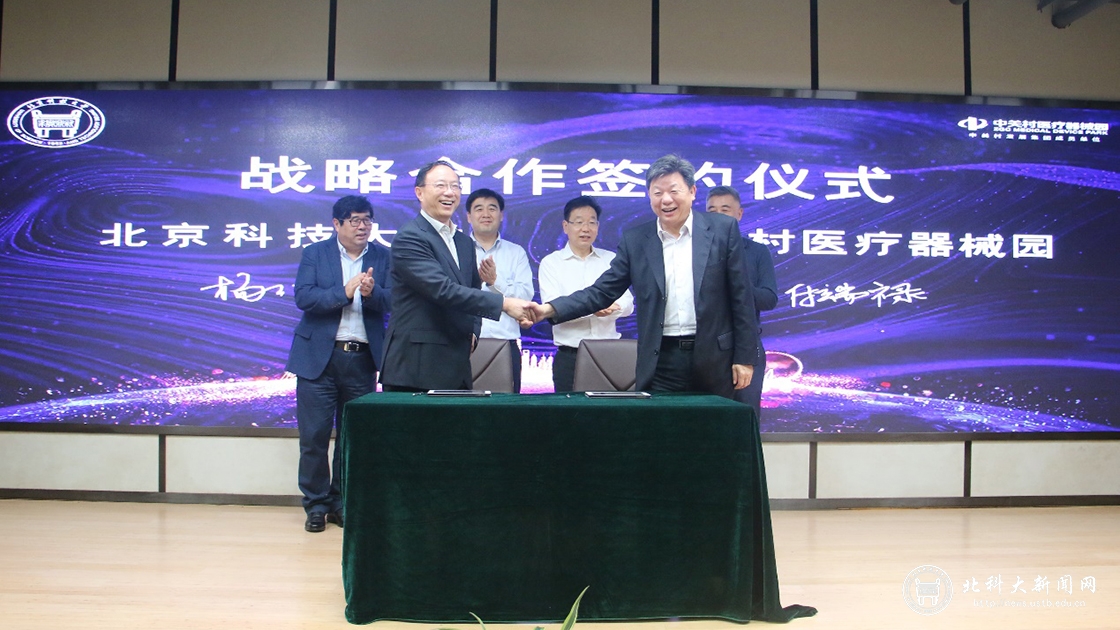 Under the witness of all the participants, FU Duanlu and YANG Renshu respectively signed the strategic cooperation agreement on behalf of Zhongguancun Mpark and USTB.