The unveiling ceremony of USTB Research Center of Carbon Dioxide was held in the Metallurgical & Ecological Engineering Building, USTB.
The Center was established by integrating the CO2 resource utilization team of Prof. ZHU Rong and other research resources in the field of carbon dioxide from USTB. It was a further effort to respond proactively to China's pledge to have CO2 emissions peak before 2030 and achieve carbon neutrality before 2060, announced by President Xi Jinping at the 75th Session of the UN General Assembly.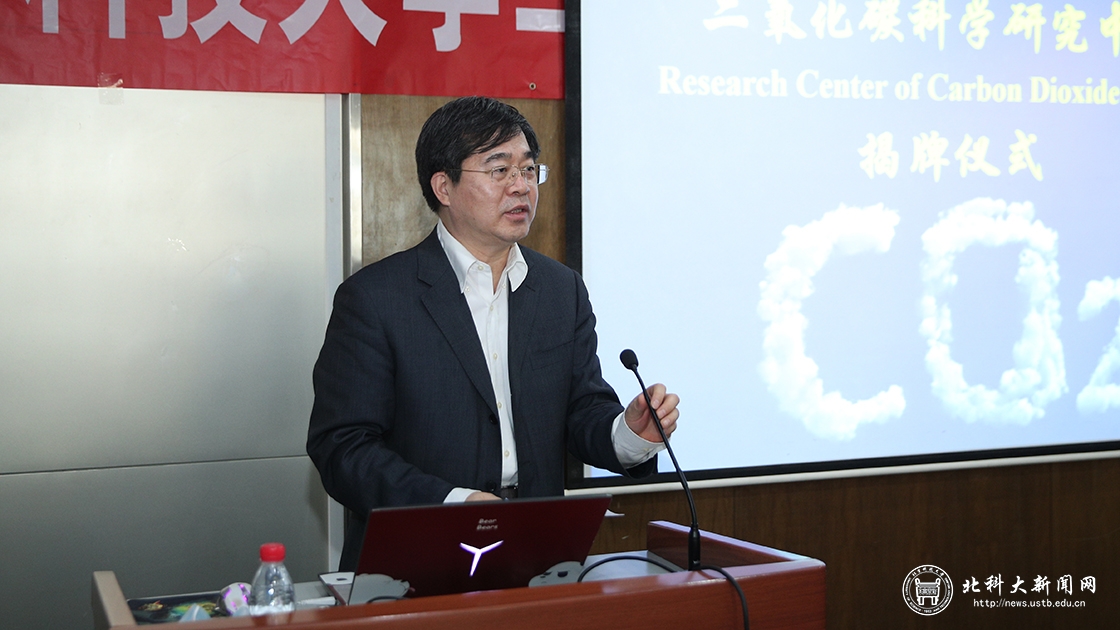 Prof. Zhang Jianliang, Secretary General of the Party Committee of the School of Metallurgical and Ecological Engineering delivered a welcoming speech. Then Professor ZHU Rong, the Director of the Center introduced the construction plan of the research center, including its background and significance, preparing work, current situation and foundation, and future objectives and tasks.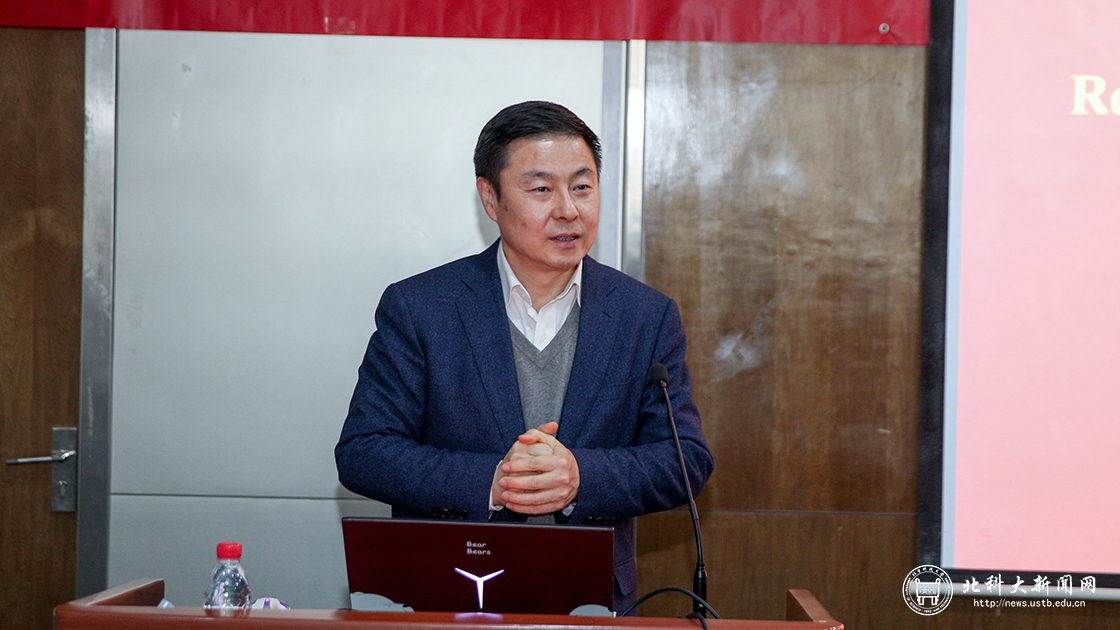 Prof. MAO Xinping said that the center came just at the right time. He hoped that the center would continue to work hard and put forward a feasible China's plan on carbon neutral construction so as to contribute to the sustainable development of the world's iron and steel industry and global ecological civilization.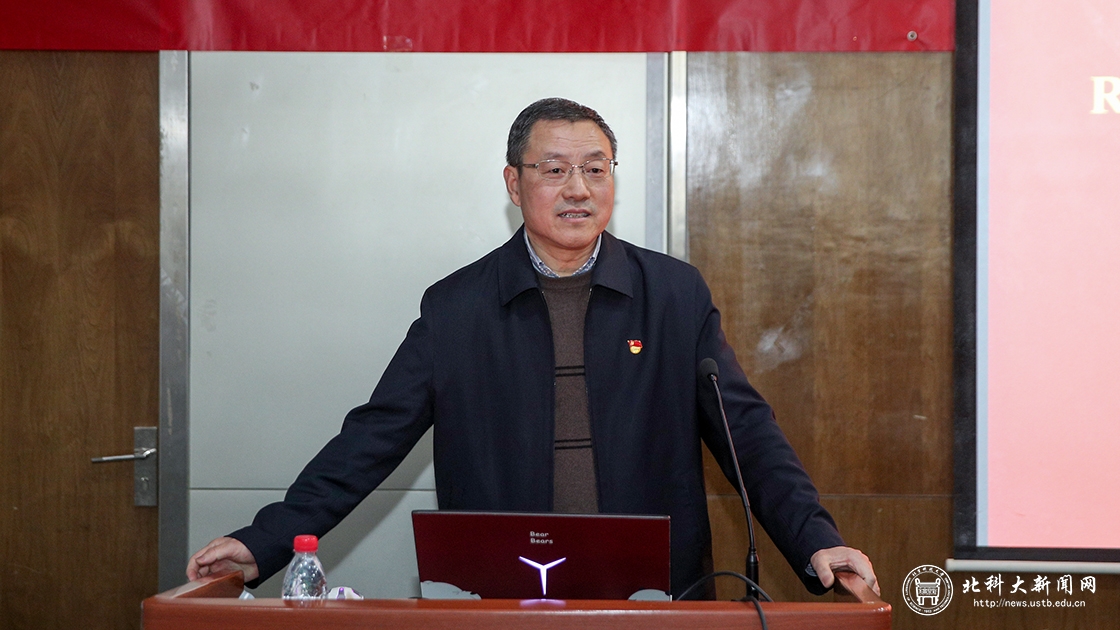 In his concluding speech, Mr. Wu Guilong pointed out that center was of great importance. So the university would leverage its advantages in disciplines and cooperation to build a distinctive and effective research center while advancing the sustainable development of society.
The carbon dioxide research center is aimed at the frontiers of the international scientific community and national strategic needs in the research of carbon dioxide. It would actively undertake the national and local tasks while accelerating China's major breakthroughs in CO2 emission reduction, capture and resource utilization, and fulfilling China's pledge of going carbon neutral.