Recently, the Ministry of Education (MOE) announced the list of construction projects for the Engineering Research Centers of MOE in 2022, and the "Carbon Neutrality Engineering Research Center for Iron and Steel Industry" (hereinafter referred to as the Center) which is based on USTB was approved, thus becoming the 6th MOE Engineering Research Center approved in USTB.
The Center is led by the USTB Innovation Research Institute for Carbon Neutrality, which brings together the scientific research strengths of Metallurgical Engineering, Materials Science and Engineering, Mining Engineering, Communication, Automatic Control Technology, and other disciplines of USTB. It is positioned as a source of carbon-neutral innovation technology, an incubator for the transformation of scientific and technological achievements, a highland for cultivating professional and technical talents, and a center for international cooperation and exchange. The Center is equipped with five research directions: new low-carbon processes in iron & steel manufacturing, new technologies and equipment for energy efficiency improvement, intelligent manufacturing in the iron & steel industry, carbon capture and storage, and low-carbon steel materials with high performance. The application and building of this Center is an important initiative of USTB to implement the spirit of President XI Jinping's reply to the senior professors of USTB before its 70th anniversary this year. The Center focused on the national strategic "carbon peaking and carbon neutrality goals," giving full play to our advantages of cross-discipline, technology development and transformation, talent cultivation and international cooperation in the field of carbon neutrality, and effectively promoting the early realization of the goal of carbon neutrality in the iron & steel industry.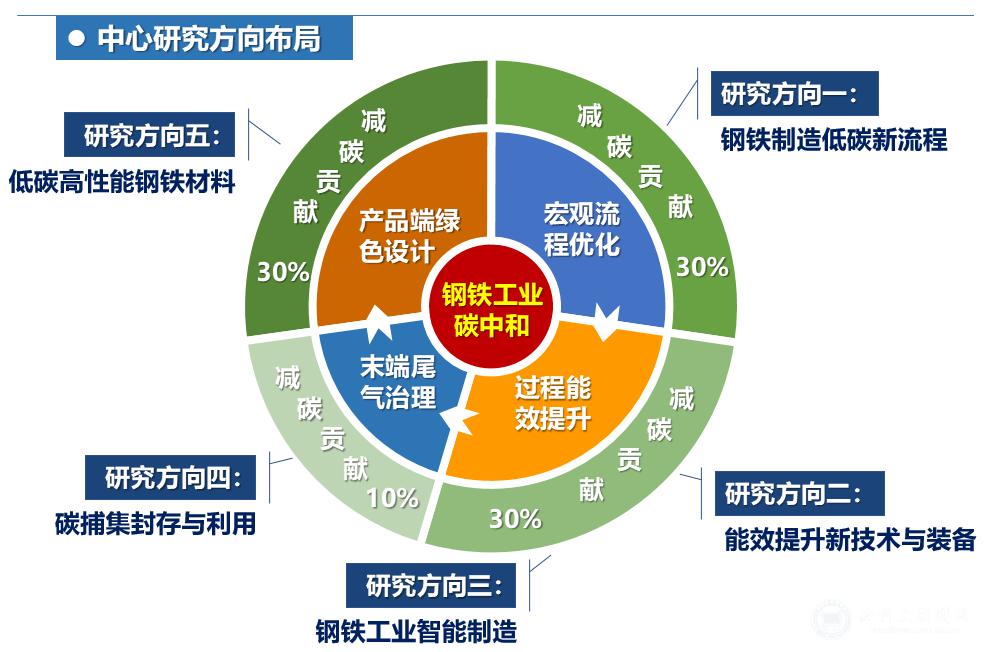 In the future, based on its own advantages, the Center will devote itself to the industrialization of carbon-neutral technology achievements in the iron & steel industry, form an enterprise-university-research-application cooperation cluster, and lead carbon-neutral technology innovation in the iron & steel industry, promote the engineering demonstration and industrialization of carbon neutral innovative technology. The Center will also cultivate a large number of carbon-neutral professionals in the iron & steel industry, effectively accelerating the green, low-carbon transformation and high-quality development of the iron & steel industry.
Draft: JI Shuang
Revision: CHENG Mingyuan