From July to September of 2020, a team consisting of 15 members of the MEI Competitive Robotics team from USTB participated in the Machine Equestrian Simulation Competition at the ROBOCON event of the National Collegiate Robotics Competition under the guidance of Senior Engineer WANG Xu, a teacher from the School of Advanced Engineering and Prof. ZHENG Lifang, a faculty member from the School of Mechanical Engineering. The competition showed the dynamic simulation modeling and experimental design of the robot in the form of a simulation video. With the joint efforts of all the teachers and students, the team overcame the adverse effects of the pandemic and won the national first prize.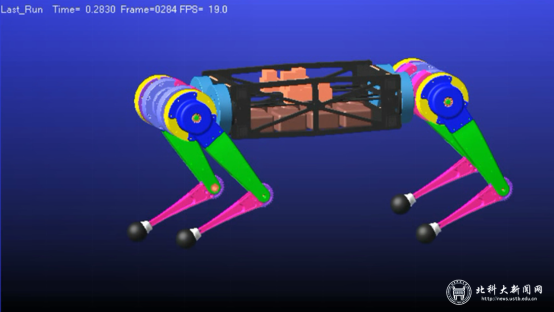 The structure of the robot "Little Corgi"
The Competition added the dynamic robot simulation event for the first time, requiring the participating teams to simulate a four-legged robot's walking gait and ability to move over obstructions, with a view to improving the team members' understanding and research ability of the movement process of a quadruped robot through the simulation of joint shape and movement. By studying the development of quadrupedal robots at home and abroad, the participating teams from USTB independently designed the quadrupedal robot "Little Corgi". The structure of the robot is original, and the team has applied for a patent.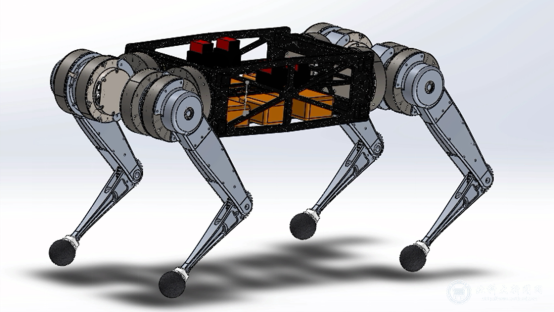 Design sketch of robot "Little Corgi"
Next, the MEI Competitive Robotics team will participate in the ROBOCON event at the 19th National Collegiate Robotics Competition on October 24 and 25. Despite the limited time given for preparation, the team will continue to strive for excellence and strive to achieve better results in the next competition.