In order to encourage the Postgraduate Group of Scientific and Technological Service and Training at Temporary Posts (PGST) to summarize its experience and achievements, USTB held the 2021 University-level Review Meeting for PGST Achievements Demonstration in the Lecture Hall of the Library on the afternoon of December 9th. Judges of the Review Meeting including Mr. WANG Haibo, Deputy Head of the Department of Student Affairs, and Associate Secretary Generals of the Party Committee from different Schools and Institutes, Mr. CHENG Haiyu from School of Automation and Electrical Engineering, Mr. YANG Xingye from School of Marxism Studies, Ms. WANG Jia from State Key Laboratory for Advanced Metals and Materials and Ms. GAO Xiaodan from Institute for Advanced Materials and Technology. A total of 20 excellent teams gave presentations and defense successively.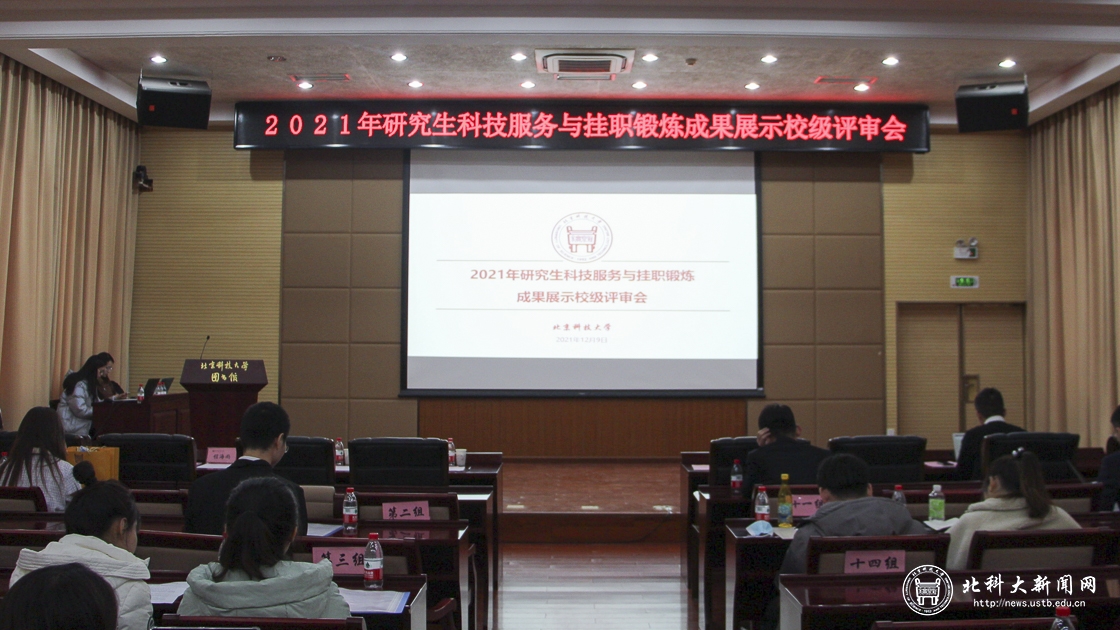 Together with Chaozhou Three-Circle (Group) Co., Ltd., one service team retraced President Xi Jinping' s route of survey in Chaozhou, Guangdong Province, and learned about the production process; one service team entered into Qian'an Iron and Steel Company of Beijing Shougang Co., Ltd., conducted in-depth research on sintering production, carried out exchanges and discussions based on it, gave scientific suggestions and tracked the effectiveness of the service; another service team joined Pangang Group Co. Ltd. to conduct research on the optimization of decarbonization process of titanium IF steel and on the behavior characteristics of inclusions, so as to fully understand the production process, accumulate practical experience and improve innovation ability.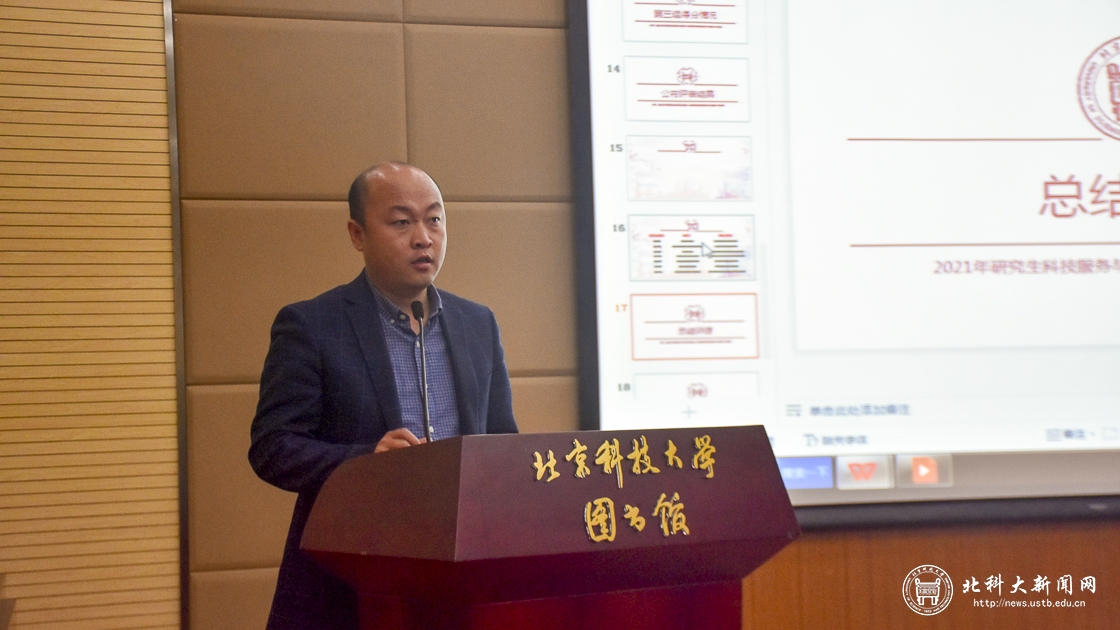 After presentations, Mr. WANG Haibo summarized on the continuous growth of the past 17 years, the number of participants in PGST, the quality of work and the sense of harvest and social identity have been increasing year by year; that PGST provided a platform for the development of the academic atmosphere of "Seeking Truth and Promoting Innovation", patriotism, practical ability and service awareness; that a solid foundation was laid by PGST for industry-university-research cooperation and reciprocal benefits among local governments, universities and students. He also put forward several requirements for the service teams: first, they should attach great importance to summary and communication, adhere to accumulation and inheritance, expand practice platforms, and strengthen publicity and mobilization; second, all postgraduate students should not only concentrate on scientific research, but also combine the advantages and characteristics of their majors and utilize USTB' s platform to carry forward the new characteristics of USTB spirit in the New Era of "pursuing excellence and striving for the best", and contribute to USTB' s construction of "Double First-Class" and the great rejuvenation of Chinese nation.
Since 2005, USTB has successively established scientific and technological service bases for postgraduate students with government agencies, enterprises, and public institutions of more than ten provinces and cities in China, which provides a large platform for them to fully display professional advantages, serve for primary construction and enhance practical ability, and opens a new channel for USTB to carry out industry-university-research cooperation with local governments.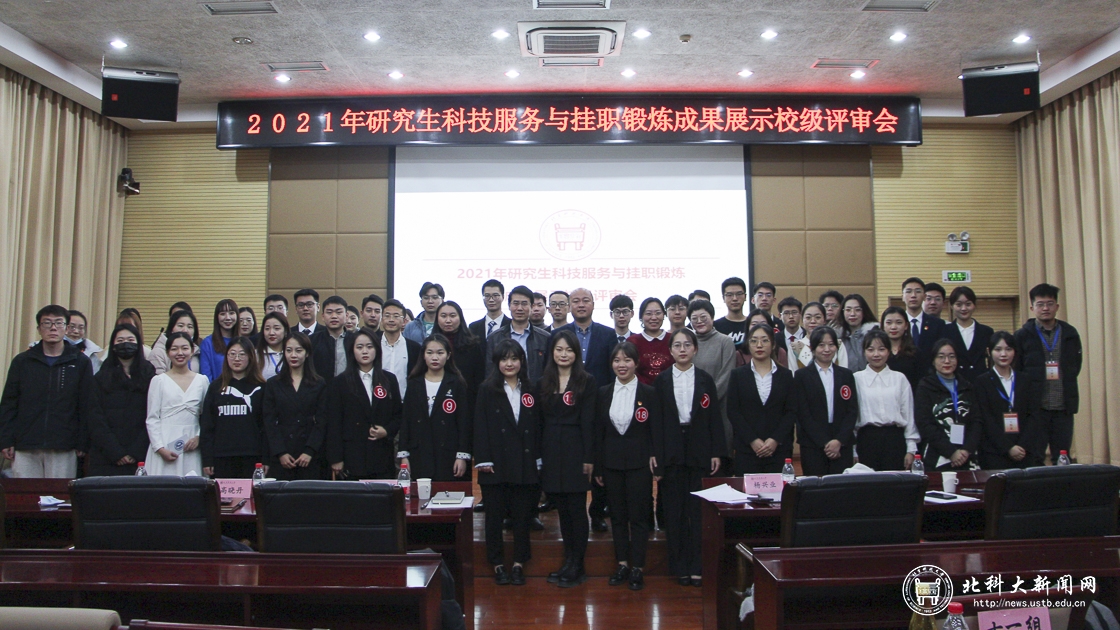 The past century has witnessed not only the adversities but also accomplishments that the Communist Party of Chinahas undergone. Students from USTB will make practical action of science and technology service to celebrate the centenary anniversary of the founding of the CPC and are faithfully convinced that the CPC and China will and must have a brighter prospect in the future.
Draft: Ruyi XU

Revision: Mingyuan CHENG