On the afternoon of November 24th, the final defense meeting of the 17th Graduate Top Ten Academic Stars was held in the Academic Conference Hall. Prof. XUE Qingguo, Vice President of USTB; Prof. YIN Zhaohua, Head of Department of Student Affairs, Ms. WANG Li, Secretary General of USTB Communist Youth League Committee; Prof. ZHAO Baoyong, Head of International Student Center, and 15 professors from other departments served as judges and 20 graduate Top Ten Academic Stars candidates from 15 schools participated in the defense.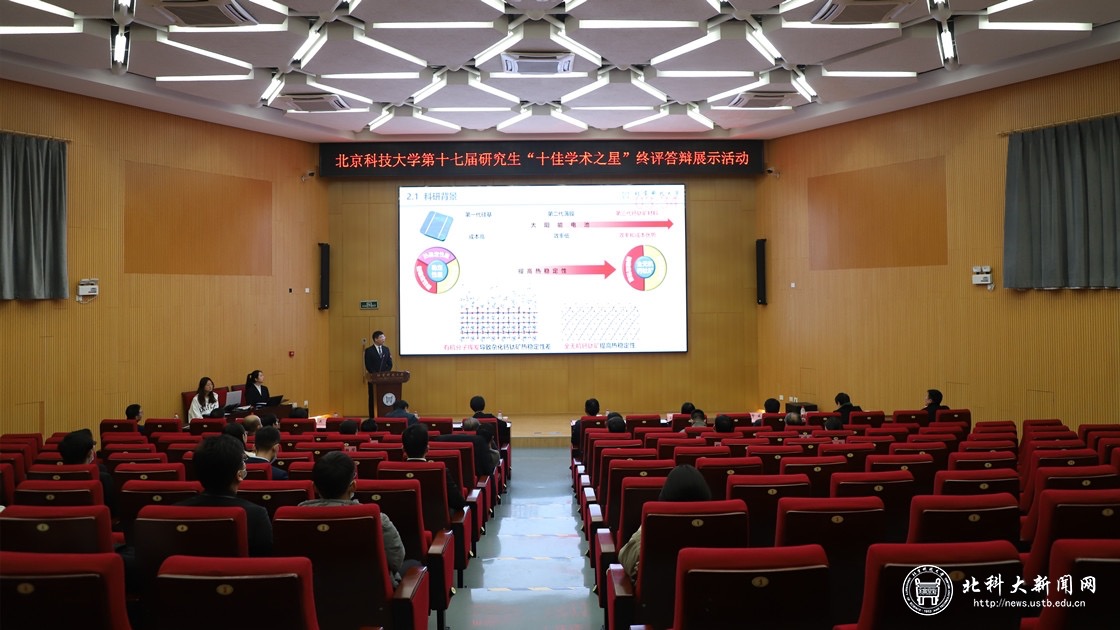 The Graduate Top Ten Academic Stars is the highest academic honor for graduate students in USTB, which rewards graduate students with outstanding performance in academic research. The activity has been held every year since 2005 and has been held for 17 consecutive years. As an important platform to demonstrate the academic level and research ability of graduate students, the Top Ten Academic Stars has a strong influence among graduate students, and it is highly recognized by the majority of graduate students and supervisors.
In recent years, the selection of the Top Ten Academic Stars has been adhered to the reform-orientated guidance in academic evaluation, implemented classification evaluation, respected the discipline difference, adhered to the evaluation idea of focusing on professional contributions and academic innovation, emphatically evaluated graduate student's academic and professional level from the student academic interests, scientific research ability and the science literacy. The evaluation of the Top Ten Academic Stars consists of three stages: preliminary evaluation, communication evaluation and defense evaluation. Since the launch of the selection of Top Ten Academic Stars for graduate students this year, a total of 100 academic stars of the school have been selected through individual application and public selection by various departments, among which 40 candidates have been recommended for the final evaluation. After communication evaluation, 20 graduate candidates for Top Ten Academic Stars have been selected for the final defense.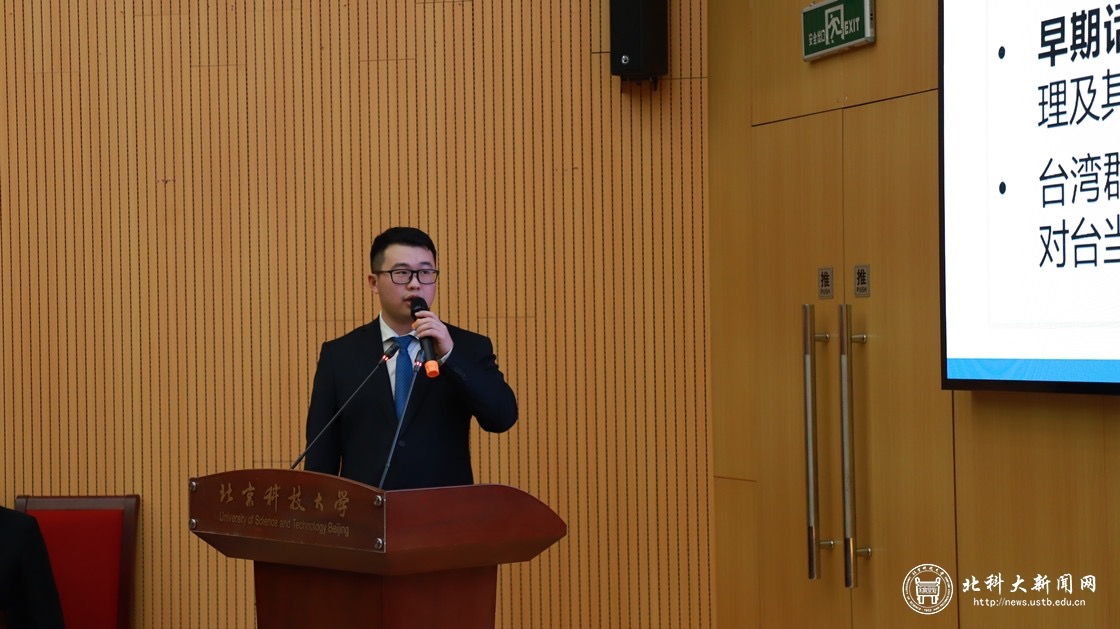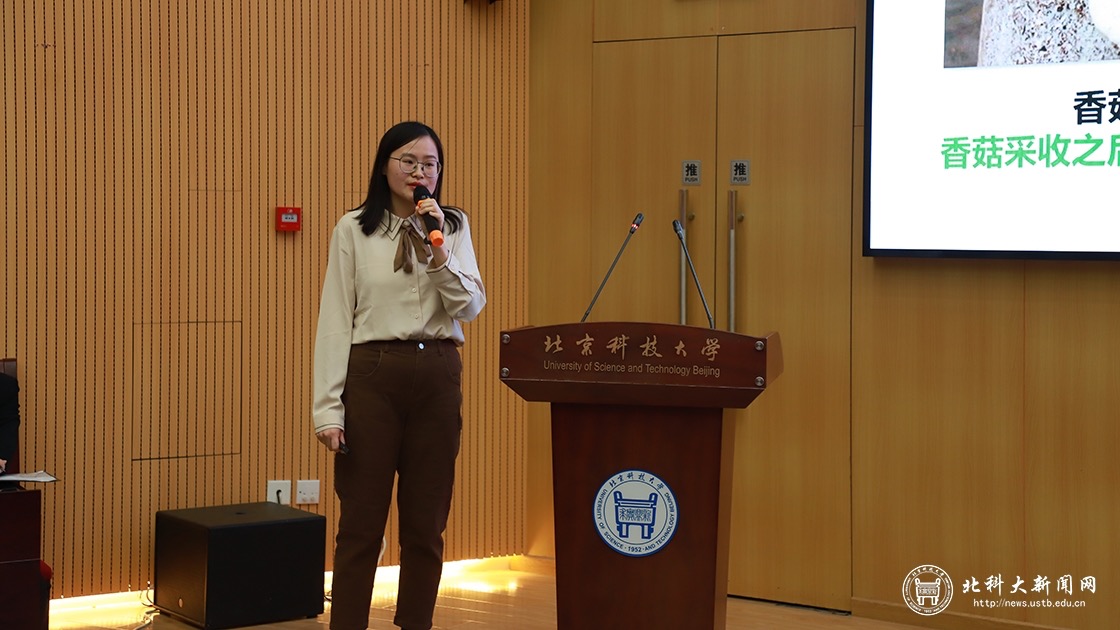 The 20 candidates of Graduate Top Ten Academic Stars presented their defense and shared their research experiences, academic achievements and scientific comprehension with the judges, demonstrated the spirit of pursuing excellence of USTB graduate students. After the defense, four judges gave specific comments on their performances. After communication evaluation and on-site defense, 10 students were nominated for the Top Ten Academic Stars and the other 10 were given nominee awards.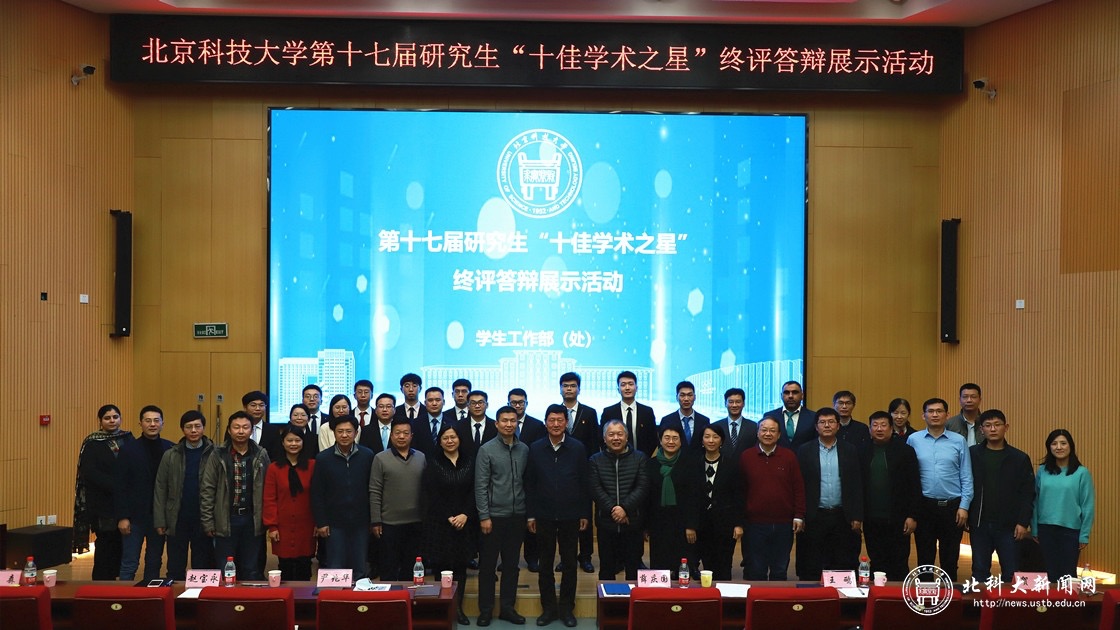 Prof. XUE Qingguo announced the list of winners and expressed his congratulation to these students, and he encouraged all graduate students to inherit and carry forward USTB's spirit of "Seeking Truth and Promoting Innovation", practice the courage of "daring to be the first in the world", and contribute to the dream of serving the country through science and technology.
Draft: Meijiao Zhao
Revision: Mingyuan Cheng