On December 7th, students of Communication Class 2003 from School of Computer and Communication Engineering held a class meeting on the theme of "Talk with President" in Room 617 at the Mechanical and Electrical Building. Prof. YANG Renshu, President of USTB attended the class meeting. The meeting was hosted by Mr. YU Xiaoyang, class captain of Communication Class 2003.
First, Mr. SUN Tianle, League Secretary, introduced the class of Communication Class 2003 in terms of party and group leadership, academic construction and quality development.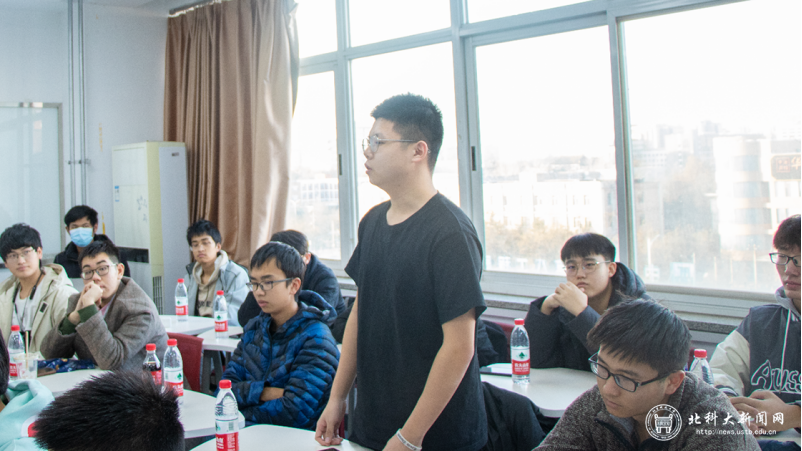 Subsequently, eight students of Communication Class 2003 reported actively on their academic growth, science and technology innovation contest, and second classroom activities. In his report, Mr. CHEN Kuo said that he had learnt to deal with problems on his own at university and had also developed the ability to work jointly with his classmates. He also thanked his tutors, class teachers and counselors for their guidance and care during his confusing period.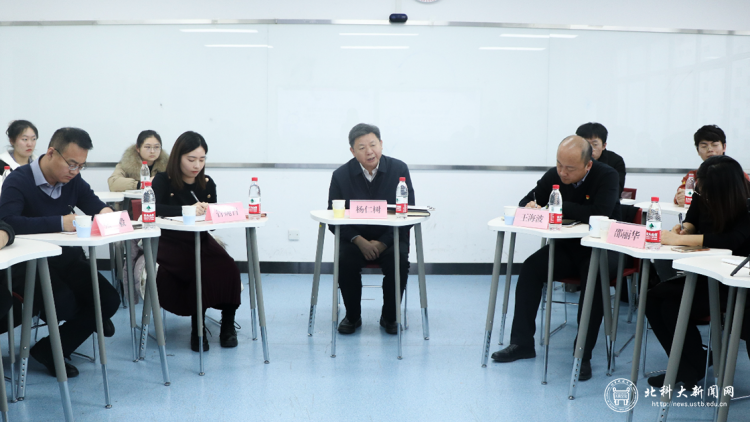 In the concluding speech, Prof. YANG affirmed the achievements of the construction of Communication Class 2003 and addressed the confusion of the students in their growth report during the seminar. He pointed that sophomore year is a vital transitional stage form them and hoped that the students could make good use of the undergraduate mentorship system to develop themselves comprehensively, and at the same time be able to ask for knowledge and skills from the senior students and share their experiences with the junior students. Prof. YANG expected students to not get entangled and confused, and to develop their personal and communicating skills in addition to their professional knowledge, to broaden their horizons and improve their quality, and to help achieve the dream of a powerful nation with strong science and technology.
Finally, Mr. YU Xiaoyang presented Prof. YANG with a commemorative certificate of Honorary Class Teacher on behalf of all students.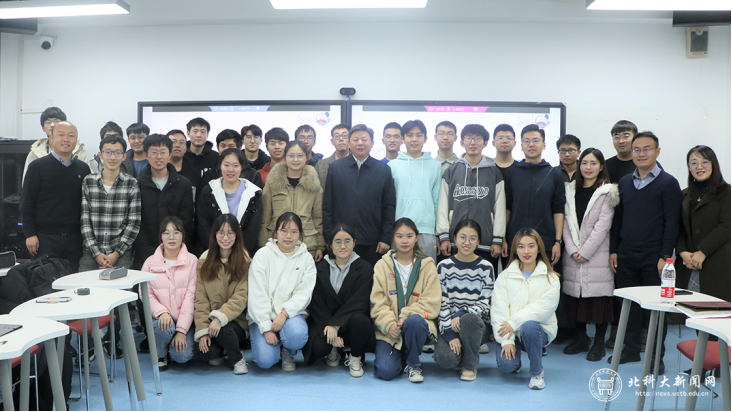 Mr. ZHANG Yi, Associate Head of the USTB Party School; Mr. WANG Haibo, Associate Director of Department of Student Affairs; Ms. SHAO Lihua, Associate Secretary General of the Party Committee and Associate Dean at School of Computer and Communication Engineering; and all members of Communication Class 2003 attended the class meeting.

Draft: Wenjing Hang

Revision: Yingjun Yan