From October to December 2022, the Beijing Municipal Party Committee and the Beijing Municipal Education Commission launched the Beijing University Music Festival. The Concert Band, Chorus, and Modern Chinese Orchestra from USTB participated actively in the Festival and won the highest awards with their amazing performances. In the meantime, USTB won the Outstanding Organization Award at the Festival.
USTB has attached great importance to the 2022 Beijing University Music Festival since receiving the notice from the Beijing Municipal Commission of Education, recognizing that the Music Festival is an important venue for USTB's cultural construction, USTB encouraged and required teachers and students in the art troupe to organize this event actively in order to fully display our artistic level on the municipal stage of Beijing. The participating teachers and students were highly motivated and made a thorough training plan, overcoming all kinds of difficulties, seizing the rest time at noon and in the evening every day, training hard with quality and quantity guaranteed, devoting themselves to the preparation of the Festival with full enthusiasm.
"Il est bel et bon"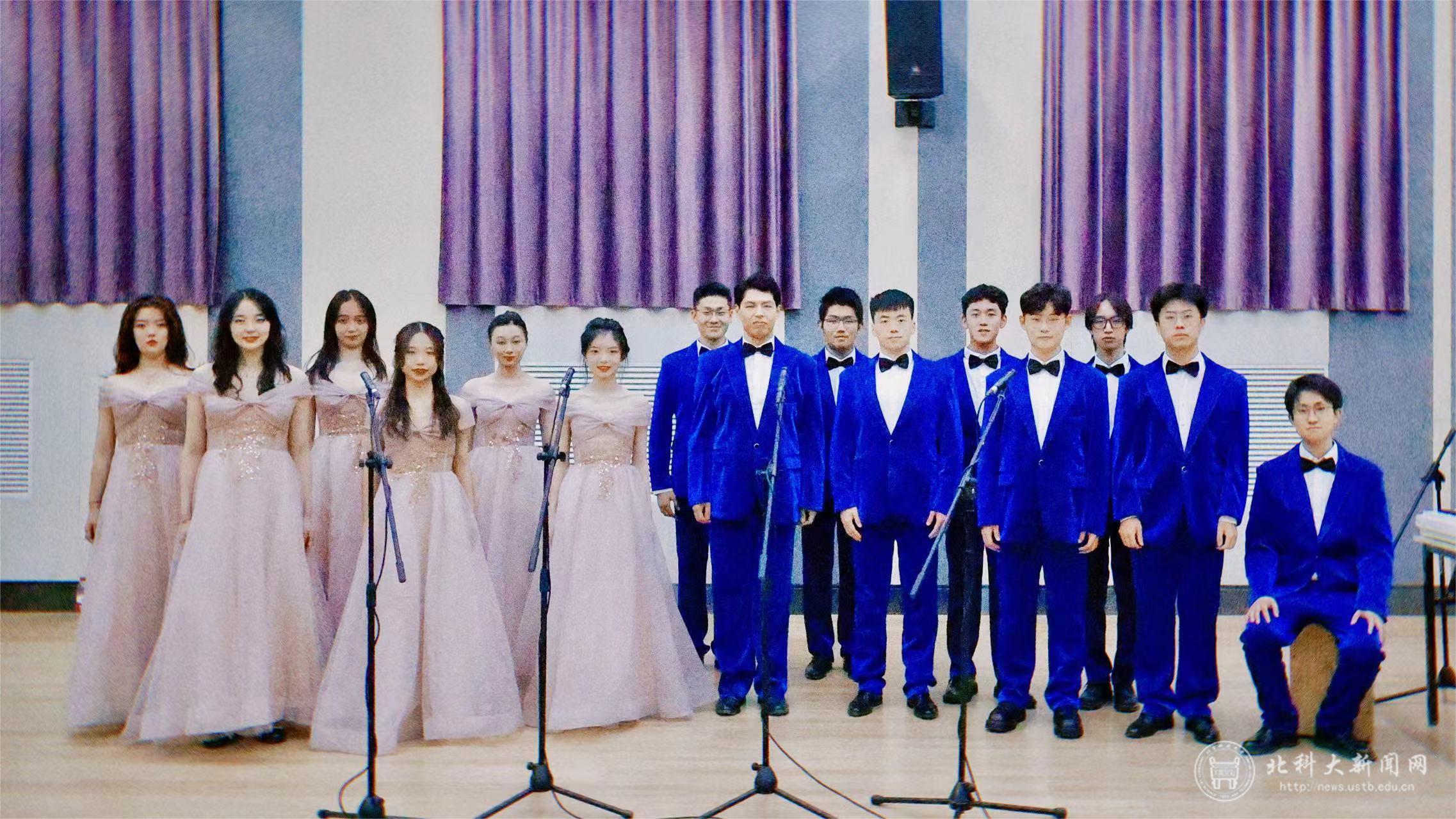 "I Love You China"
With the joint efforts of all students and teachers, our choral pieces 'Devotion', 'Il est bel et bon,' semichorus and the acting choir piece 'I Love You China', the instrumental (western music) ensemble piece "Ding-Ritual", the instrumental (western music) small ensemble and repertoire piece 'Amusement Park Suite' and the instrumental (folk music) ensemble piece 'Spirit of Steel' all won the Best Performance Award (the First Prize). Among them, the original work 'Ding- Ritual' and 'Spirit of Steel' both won the Most Outstanding Composition Award. The songs 'One World, One Heart', 'With Me 'and 'Youth' won the Performance Award in the theme song network show. Ms. SHI Wei won the Outstanding Conductor Award.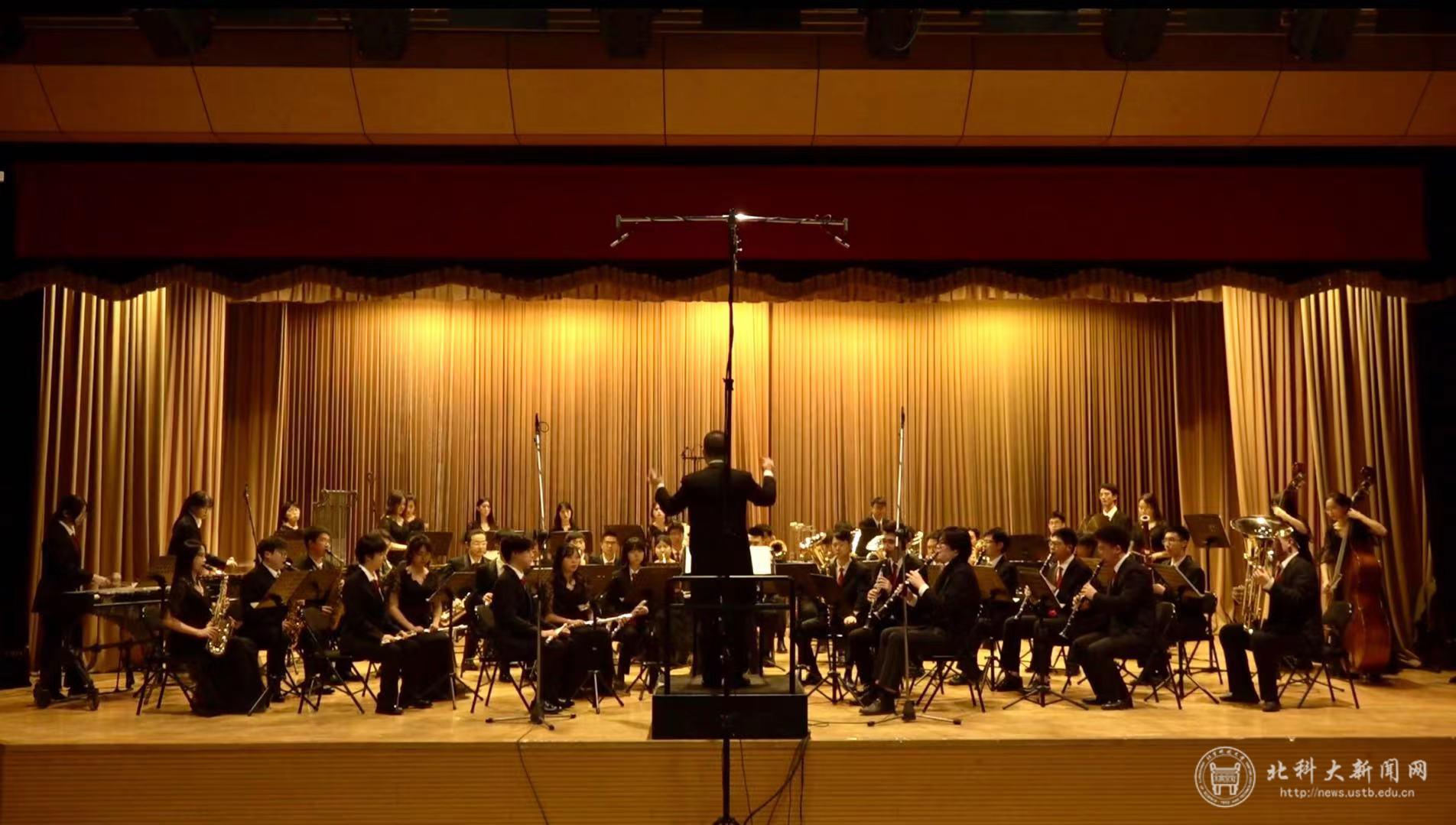 "Ding-Ritual"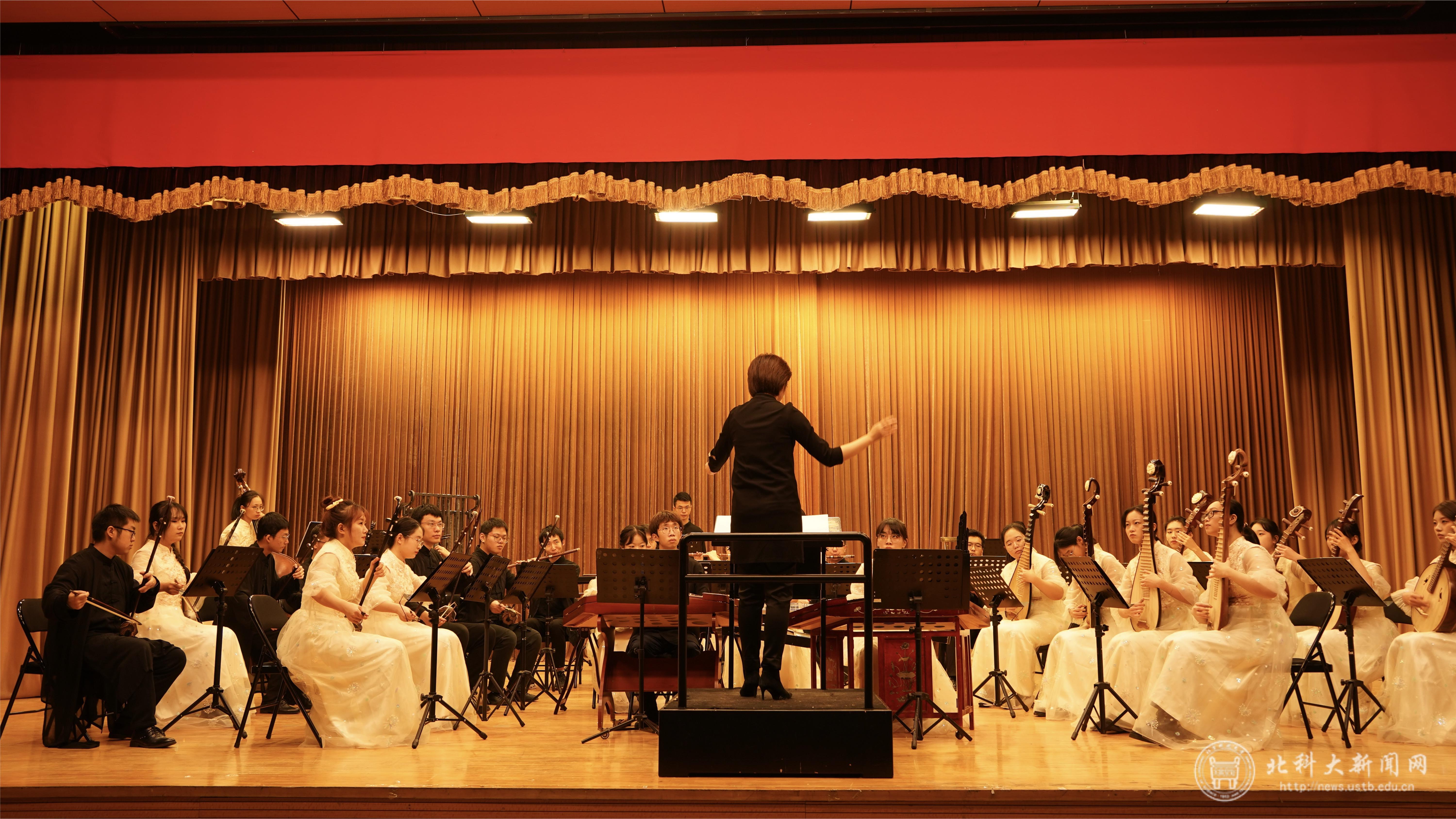 "Spirit of Steel"
USTB responds to the appeal of the Organizing Committee actively, insists on educating students and educating people with aesthetics and culture, and regards the Student Art Troupe as an important practical platform to carry out aesthetic education activities. In the meantime, USTB combines art courses, art clubs, and campus cultural construction, and carries out a large number of campus art and culture exhibition activities in order to create an artistic and cultural atmosphere and improve students' artistic cultivation and comprehensive quality. Taking this Festival as an opportunity, USTB will further consolidate the achievements of aesthetic education, improve the professional standard of the Troupe, build a better aesthetic education practice platform, and enhance artistic appreciation ability and creativity.
Draft: WANG Feiran
Revision: CHENG Mingyuan