In the afternoon of December 4th, marks the 8th National Constitution Day, the Annual Conference of Beijing Lawyers Law Research Association (hereinafter referred as "the Association") was held successfully in Lawyer Museum of China at Beijing International Hotel. The meeting was held not only to celebrate the 8th National Constitution Day, but also to summarize the phased results of the Association and map out priorities of work in 2022, carry out legal research on lawyers and promote the culture of lawyers.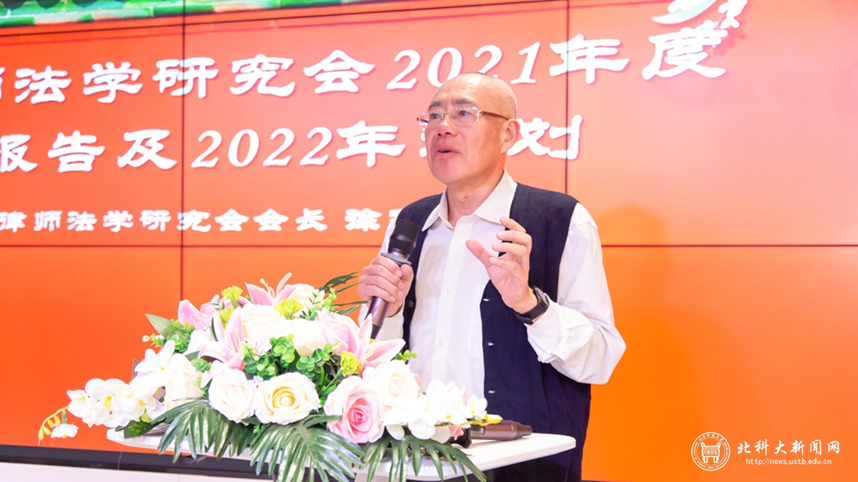 At the beginning of the Conference, Prof. XU Jiali, Professor at USTB Service Center for Intellectual Property Management and President of the Association, made the annual report. He said that the establishment of the Association has filled the gaps of lawyers' legal research in the Beijing Law Society. In the future, the Association will contribute to the research on major theoretical and practical issues concerning lawyers law and lawyer system, and to helping gradually promote the perfection of lawyer system and the construction of rule of law in China.
Prof. HOU Denghua, Professor at USTB School of Humanities and Social Science, Director of USTB Institute of Security and Law, and Secretary of the Association, announced the establishment of Academic Committee for the Association. He pointed out that, under the guidance of Xi Jinping Thought on the Rule of Law, the Association aims to create a development model that concentrates on both academic research and law practice so as to promote legal research on lawyers to a wider and deeper level.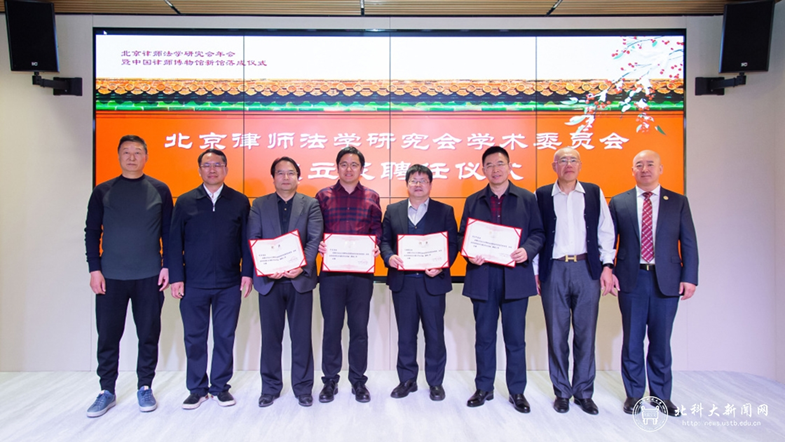 During the thematic discussion session under the topic of "Rule of Law and Culture of Lawyers", Prof. WANG Yi, Vice President of Renmin University of China (RUC) and Dean of RUC Law School; Prof. PAN Jianfeng, Dean of Peking University (PKU) Law School; and Prof. LI Shouping, Dean of Beijing Institute of Technology (BIT) Law School gave keynote speeches respectively.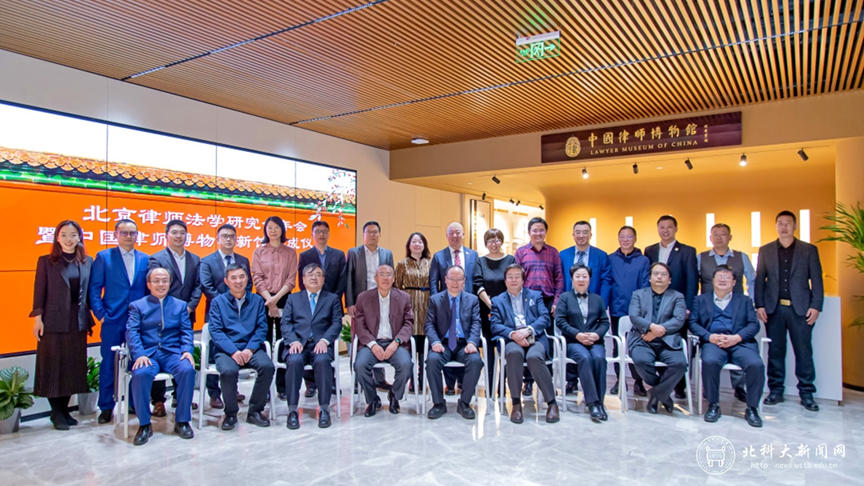 The Annual Conference of the Association coincides with the inauguration of the new Lawyer Museum of China. To further promote the culture of lawyers, the Conference has run a roundtable discussion session around the topic "The History and Future of Lawyer Museum of China". The participants fully exchanged views on topics of the past and present of the museum, the value and significance of seeing the museum as the carrier to preserve, commemorate, and pass down history, as well as the construction direction of the museum.
During the 14th Five Year Plan period, China ushered in a new blueprint for the Rule of Law. This has provided a broader space for the development of the Association and the Lawyer Museum of China, and will contribute to the promotion of theoretical research and practical innovation in lawyers law study, the expansion of lawyer culture, the demonstration of China lawyers 'efforts, and the development and improvement of the Socialist Legal System with Chinese Characteristics.
Draft: Bingjie Zeng
Revision: Mingyuan Cheng