With strict implementation of the pandemic prevention and control requirements, the enrollment of 2022 graduate students at USTB Guanzhuang Campus was promoted according to the unified deployment of the university. On September 2nd, the 2022 graduate students from the School of Civil and Resources Engineering, the School of Computer and Communication Engineering, the School of Chemistry and Biological Engineering, the School of Mathematics and Physics, the School of Humanities and Social Sciences, the School of Marxism Studies, the Institute for Cultural Heritage and History of Science and Technology, the National Center for Materials Service Safety, the Collaborative Innovation Center of Steel Technology, and the Institute of Artificial Intelligence are welcomed for register. Prof. WANG Luning, Vice President of USTB, visited the new students and orientation staff on behalf of the university.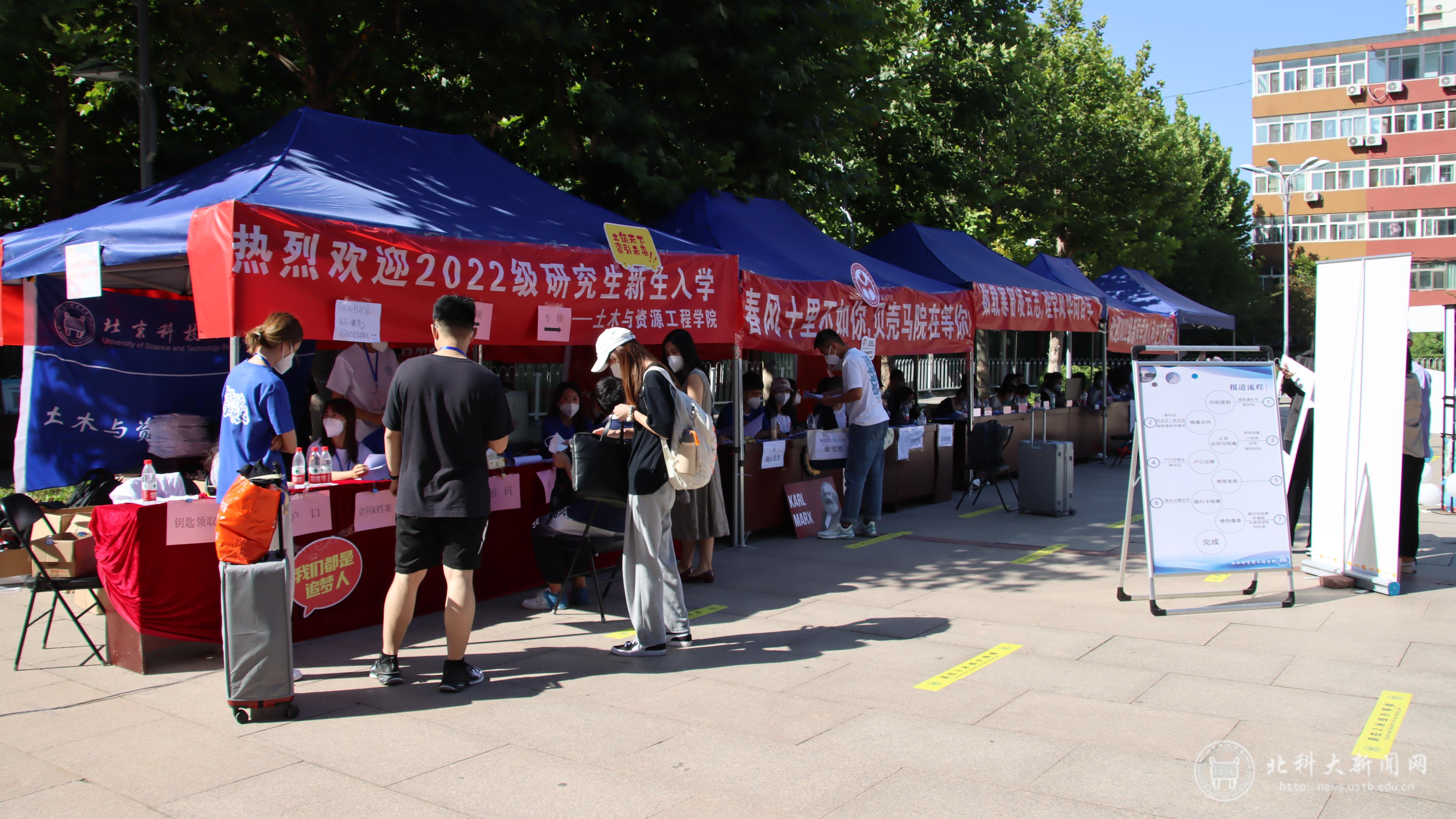 In a warm atmosphere on the Guanzhuang Campus, the work of orientation was implemented in an orderly manner, which included pandemic prevention, nucleic acid test, registration, consultation, luggage claim, vehicle guidance, security, voluntary service, etc. The warm and thoughtful service provided by the welcoming staff and student volunteers made the freshmen feel at ease.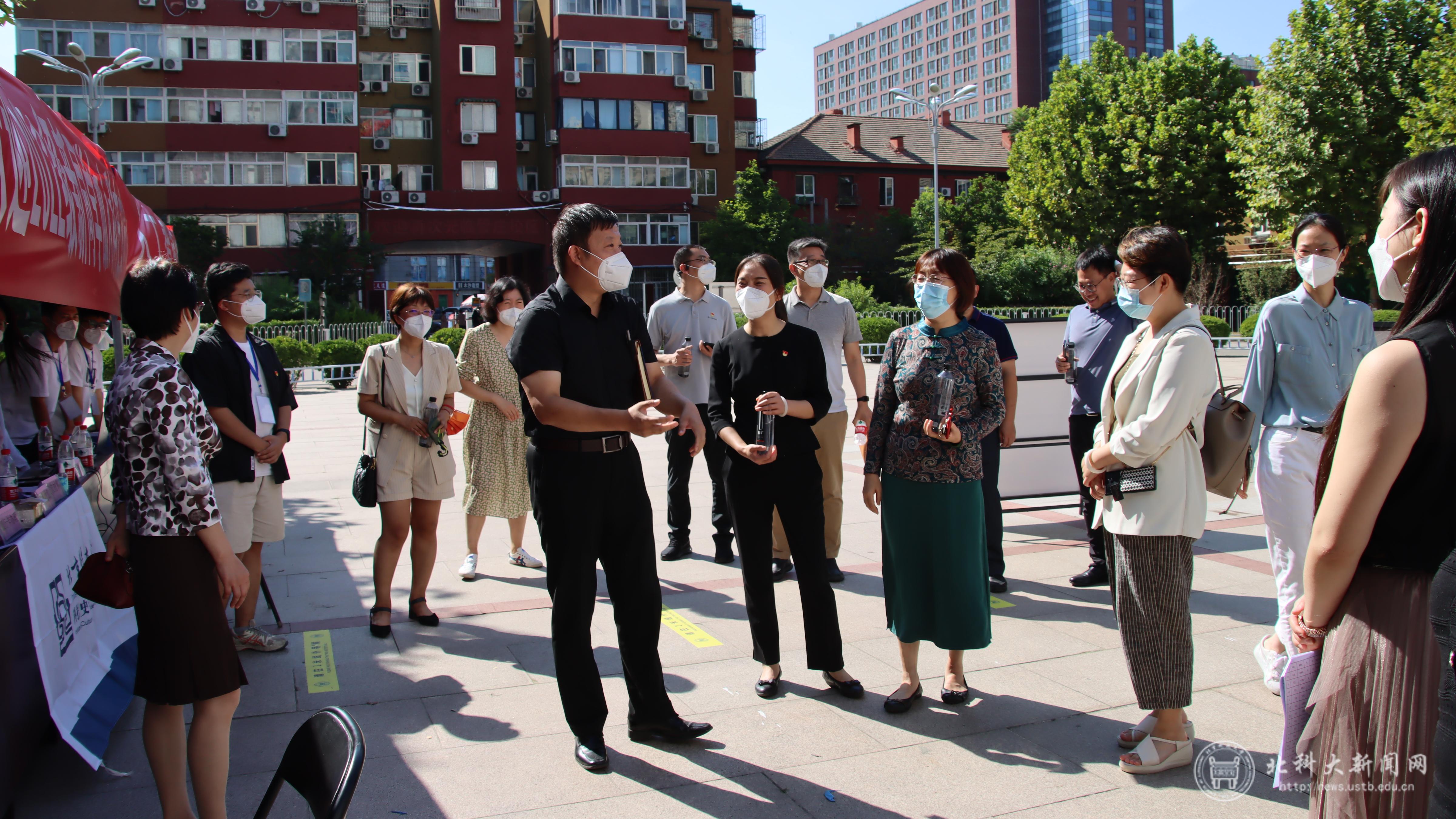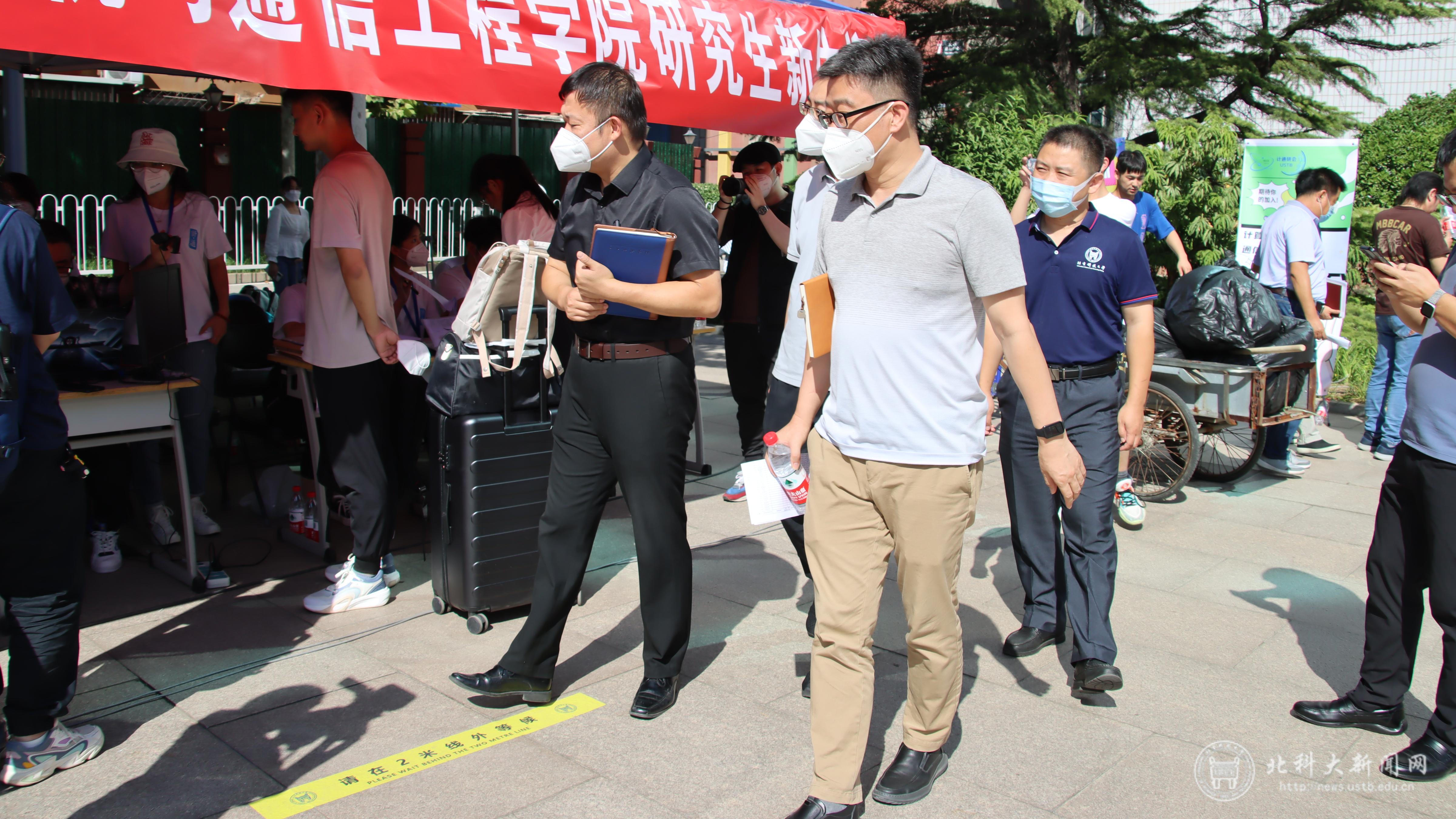 Vice President WANG Luning and his delegation visited the orientation site
Through field inspection, Prof. WANG Luning with other leading cadres led a team to check the orientation process and registration situation at different schools. At the same time, they sent cordial greetings to newcomers, orientation staff, and volunteers and told them to further enhance their awareness of protection.
To prepare for the orientation, on the afternoon of August 30th, Mr. MA Yongchun, Associate Dean of the Guangzhuang Campus presided over the coordination meeting, decomposing tasks and discussing problems to ensure full coverage of orientation service. At the meeting, Mr. WU Guanxiong, Secretary General of the Party Committee at the Guanzhuang Campus, Prof. Ning Xiaojun, Dean of the Guanzhuang Campus, and Ms. GAN Lu, Associate Dean of the Guanzhuang Campus, conveyed ten requirements of Chaoyang District on pandemic prevention and control in colleges and universities, emphasized the pandemic prevention and control work at the start of the new semester. Mr. WU Guanxiong pointed out that freshmen enrollment is of great importance for the new semester, which required stronger coordination and prompt communication among all units of the Guanzhuang Campus. He also stressed that under the current situation of the pandemic, the prevention and control measures should be taken practically and cautiously with emergency preparation in various ways.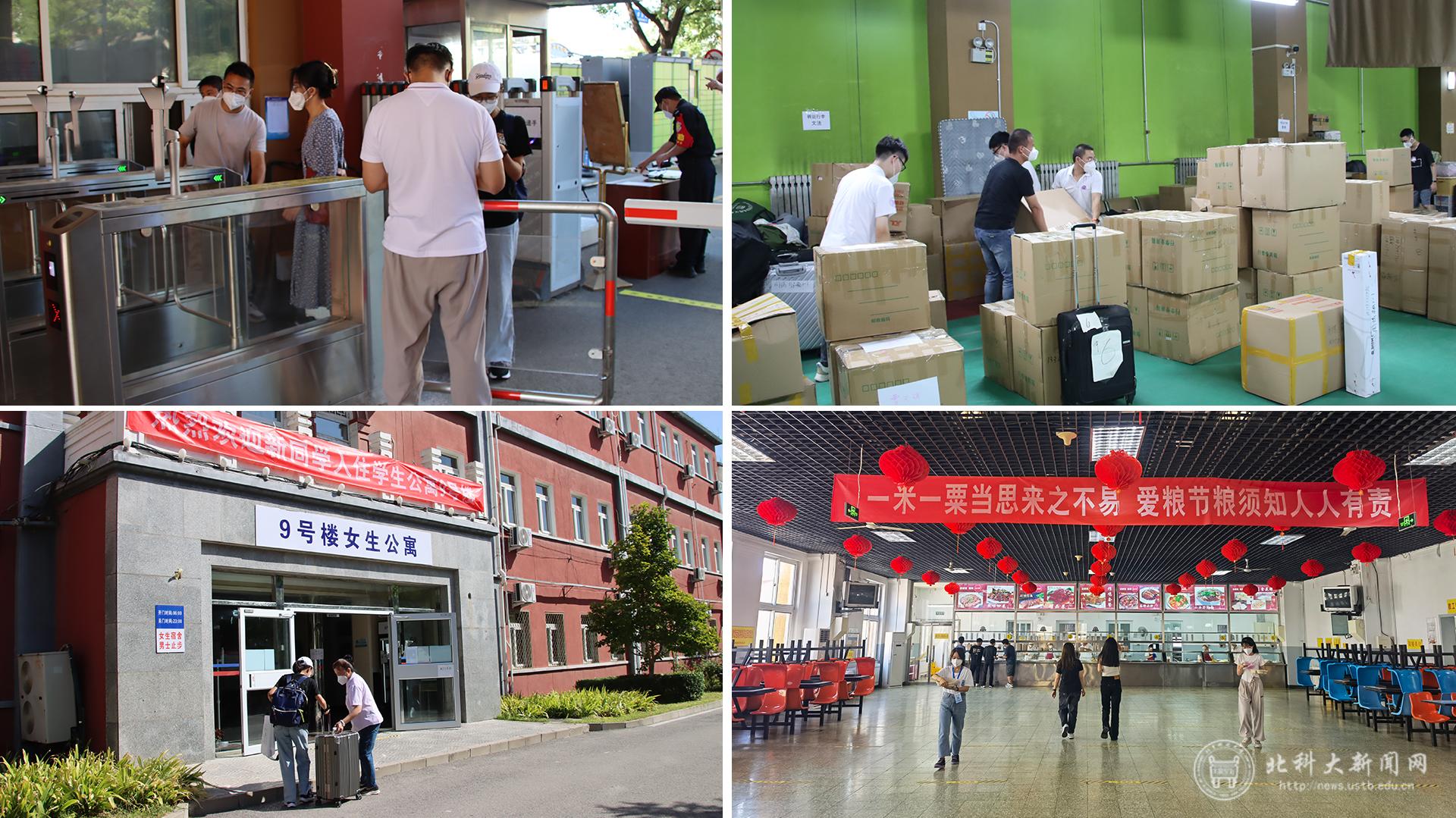 On the morning of September 1st, to ensure a smooth orientation, an all-process practice of orientation was organized at the Guanzhuang Campus, which covered the process of body temperature checks, luggage storage, emergency disposal, security, and other measures.
Draft: LIU Feiyi
Revision: CHENG Mingyuan