On the afternoon of December 30th, the signing ceremony of the strategic cooperation framework agreement between the USTB and China Mineral Resources Group Limited (hereinafter referred to as "Sinomine") was held in Conference Room 306 at the Administration Building. Mr. YAO Lin, Party Secretary and Chairman of Sinomine; Mr. GUO Bin, General Manager and Deputy Party Secretary of Sinomine; Mr. SHAO Anlin, Vice General Manager of Sinomine; Mr. MIAO Zhimin, General Manager of Strategic Planning Department of Sinomine; Mr. WU Guilong, Chancellor of USTB; Prof. YANG Renshu, President of USTB; Prof. SUN Jinghong, Vice Chancellor of USTB and Prof. YAN Xiangbin, Vice President of USTB attended the signing ceremony. The signing ceremony was presided over by Prof. SUN Jinghong.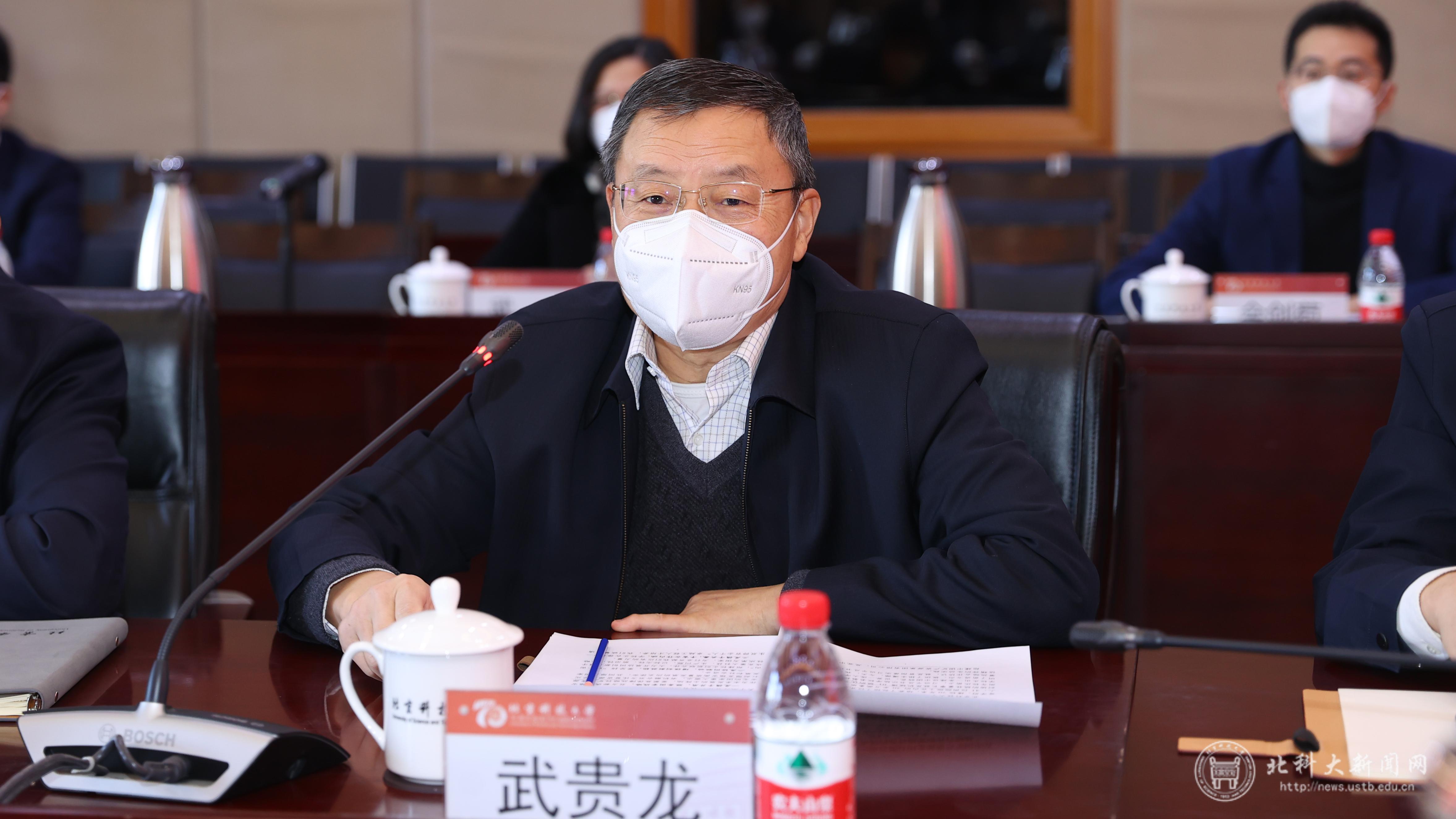 Mr. WU Guilong made a speech
Mr. WU Guilong first expressed a warm welcome on behalf of USTB to Mr. YAO Lin and his delegation. Mr. WU Guilong pointed out that USTB is known as the "Cradle of Iron and Steel Engineers" and "Cradle of Academicians", and always adheres to the two important reply letters from President XI Jinping as guidance, actively building a world-class university with Chinese characteristics. The signing of the strategic cooperation agreement today is a vivid practice to implement the spirit of President XI Jinping's important letters. He hoped that both sides would take the signing of the agreement as an opportunity to join hands and work together for a win-win situation, effectively strengthen the cultivation of talents and team building, enhance the effectiveness of scientific research and innovation, serve the national strategy, and make new and greater contributions together to forge the iron and steel backbone of a technology and manufacturing powerhouse.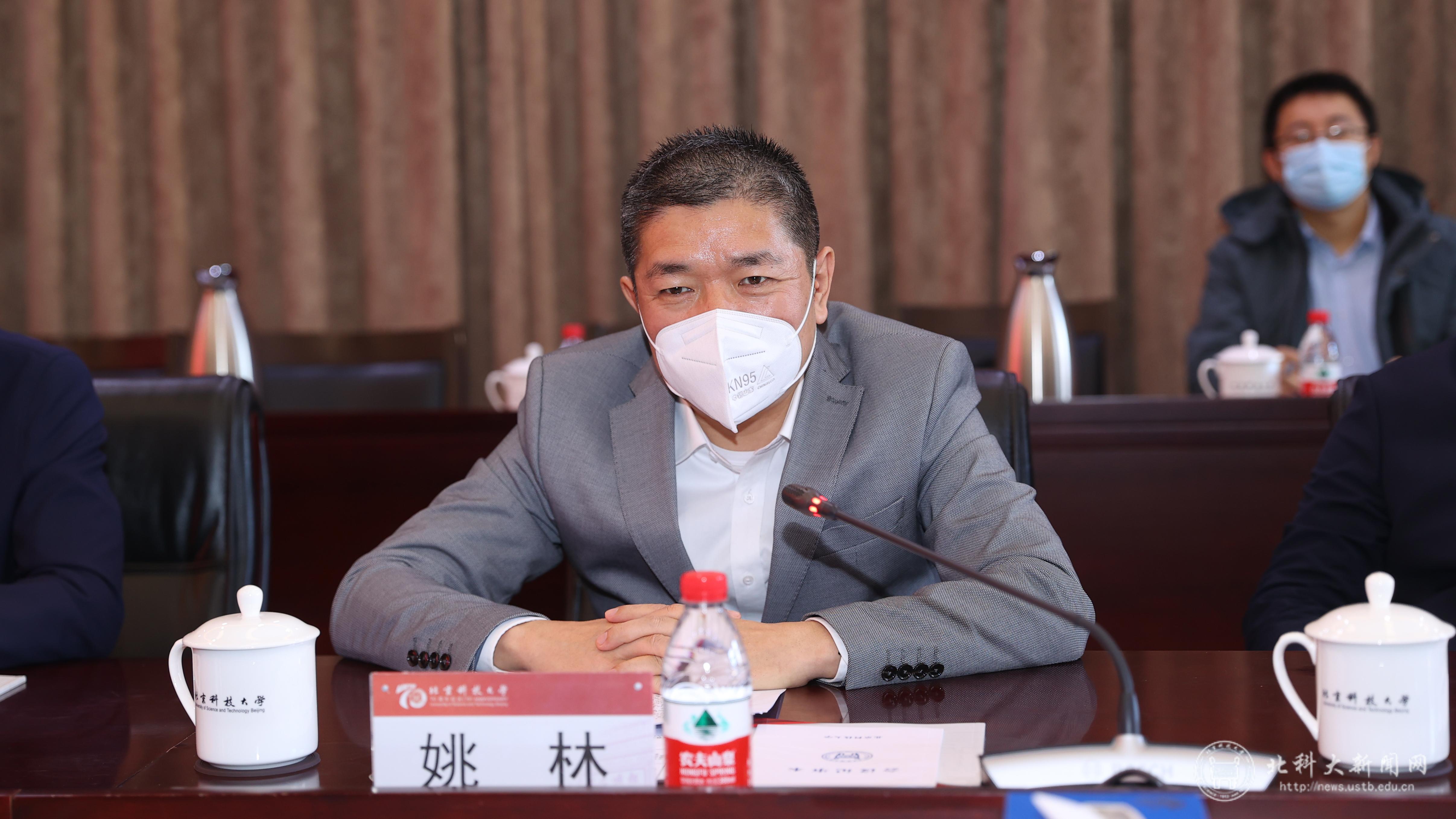 Mr. YAO Lin gave a speech
Mr. YAO Lin expressed his heartfelt gratitude to the cultivation of his alma mater in his speech. He pointed out that Sinomine is a newly-formed central enterprise that adheres to the two major situations, coordinates development and security, sticks to the concept of "A thoughtful view of the world - insight into resources - harmony in the ecological environment", striving to become a world-class integrated mineral resources service enterprise with global competitiveness and influence. We signed a strategic cooperation agreement with USTB, hoping to further broaden our international horizons about low-carbon environmental protection, digital construction, and talent cultivation, to effectively enhance the strength of scientific research and think tank construction, to strengthen the construction of joint training mechanisms for talents, to increase internship and practice opportunities, and to jointly train talents.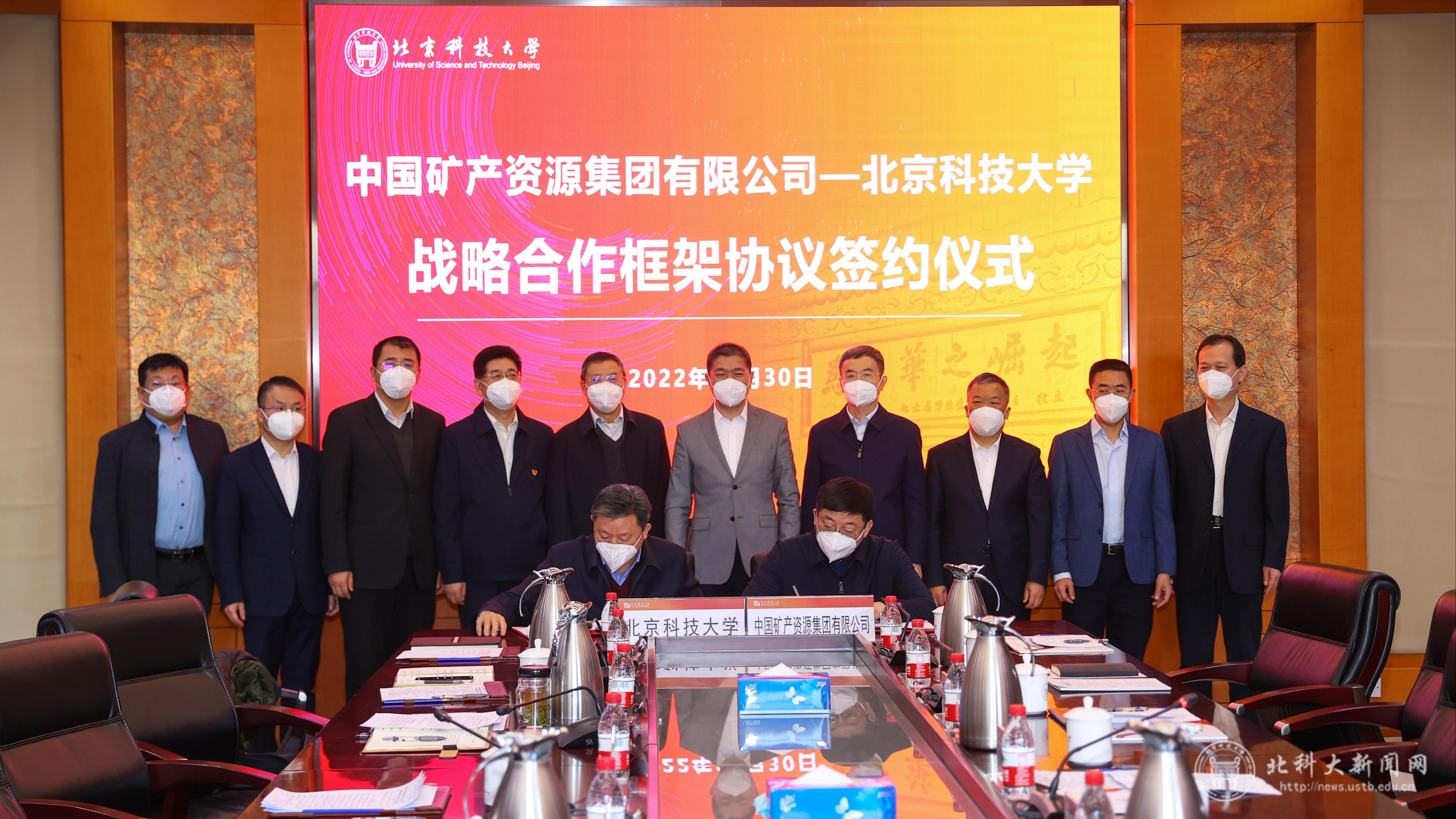 Signning ceremony
At the meeting, President YANG Renshu and Mr. GUO Bin signed the "China Mineral Resources Group Limited - University of Science and Technology Beijing Strategic Cooperation Framework Agreement"on behalf of the two sides respectively. The experts and persons in charge of relevant departments of China Mineral Resources Group Limited, as well as professors and the person in charge of relevant units of USTB, attended the event.
Draft: JI Shuang
Revision: CHENG Mingyuan