On June 8th, the 16th defense session for the USTB "President's Medal" award was held successfully online. Mr. ZHENG Anyang, Vice President of USTB, and judges from Office of the Party Committee, Office of the President, Publicity Section, Department of Academic Affairs, Graduate School, Department of Student Affairs, Communist Youth League Committee, Department of Admissions and Career Services, International Student Center, and parts of related Schools and Graduate Studies sections attended the session. The defense session was presided over by Prof. YIN Zhaohua, Director of USTB Department of Student Affairs.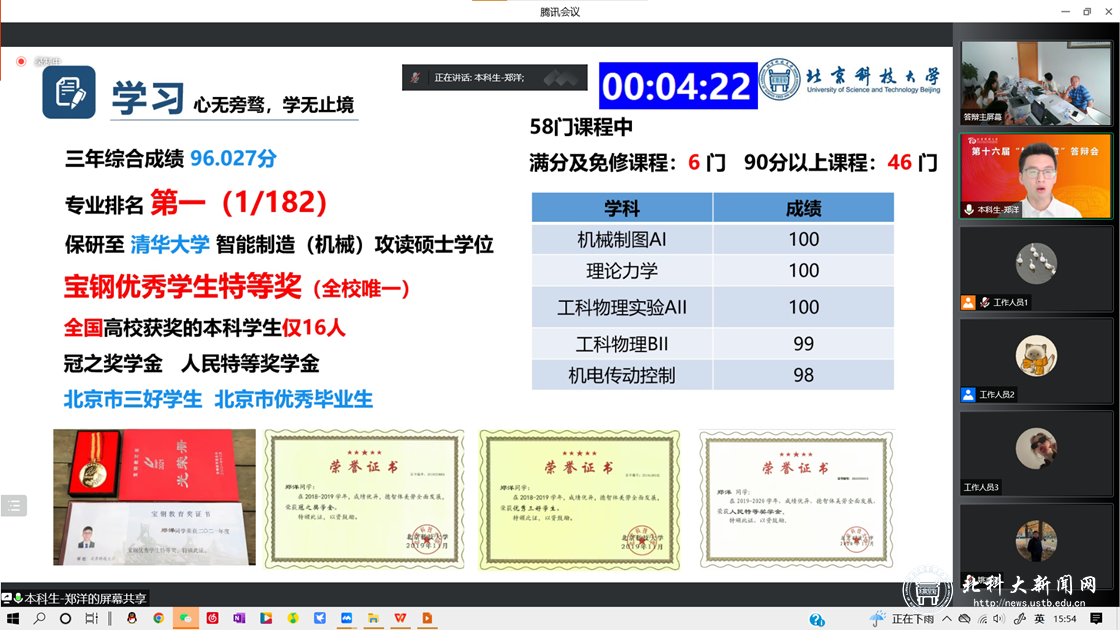 Presentation by Mr. ZHENG Yang, an undergraduate candidate for the "President's Medal"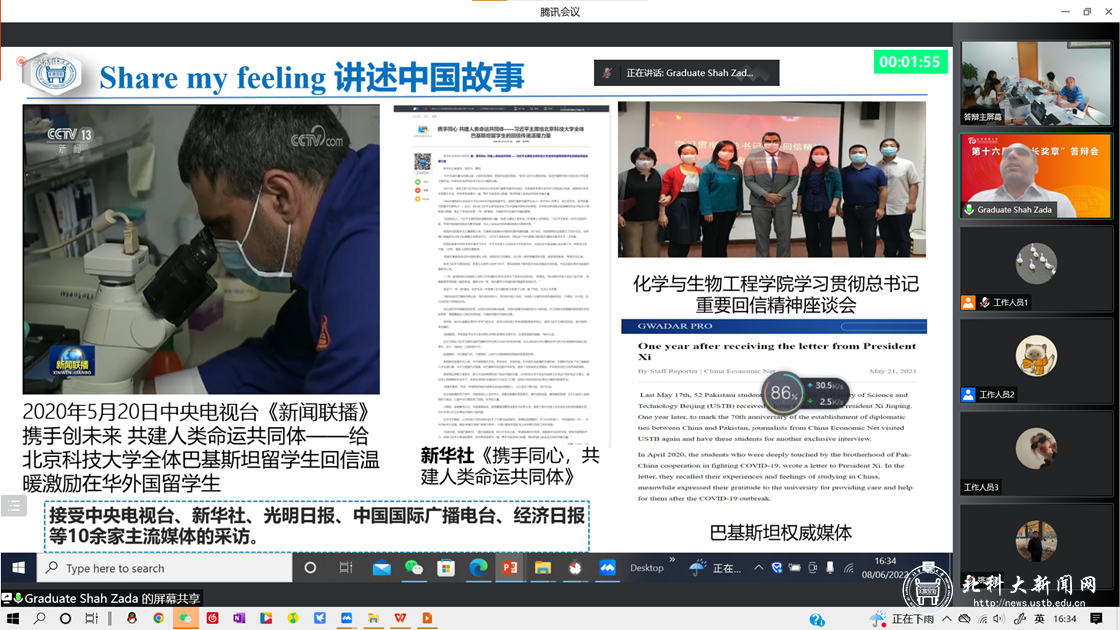 Presentation by Mr. Shah Zada, a graduate candidate for the "President's Medal"
Prof. YIN Zhaohua introduced the application, evaluation, and voting rules of the 16th "President's Medal" award. The selection process was officially launched on April 28th. After submitting the personal application and being recommended by their Schools, 18 undergraduate students and 14 graduate students (including 2 international students) from 17 Schools decalred to participate in the evaluation process. After being reviewed by the leaders' committee responsible for student commendation affairs and examined by the expert committee, 15 undergraduate students and 12 graduate students were then nominated as candidates and entered the defense session.
In the defense session, all 27 candidates made self-presentations by addressing their own studies, life experiences, and academic achievements and defended online. After the defense, 20 students, including Ms. SHI Lingyue from the School of Civil and Resources Engineering, became the honorees of the 16th "President's Medal" award by virtue of their excellent academic achievement, outstanding scientific research work, and the overall performance, as voted by the judges and approved by the USTB Office of the President.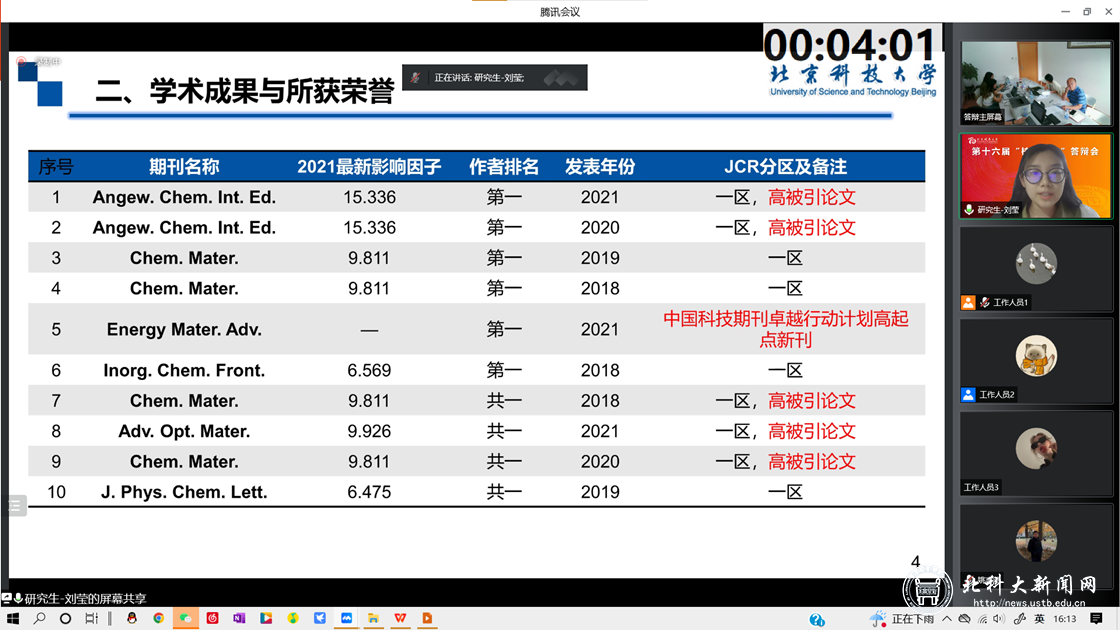 Presentation by Ms. LIU Ying, a graduate candidate for the "President's Medal"
The USTB "President's Medal" award was established in 2007, it is the highest honor of the university to reward its current students. By selecting students with outstanding performance, the award aims to promote the spirit of "Seeking Truth and Promoting Innovation", the fine tradition of being "Rigorous academic atmosphere, Advocating practice", and the good virtue of learning from the excellent, as well as to inspire students to pursue their dreams. In 2020, in order to take care of the developmental direction of disciplinary distribution, the USTB Office of the President expanded the range of selection and increase the motivational effect of the excellent students, deciding to increase the maximum number of candidates to no more than 20 each year, while adhering to the principle of "having no winner than lower the standards". The students who apply for the "President's Medal" can be nominated as winners only after they undergo the whole process of personal application, School recommendation, expert examination, and evaluation defense. Those who have passed the previous process will then go through the approval procedure by the Office of the President and be publicized to the university.
Draft: ZENG Bingjie
Revision: CHENG Mingyuan