On March 9th, the symposium on discipline construction and the enhancement of international academic influence of exchange and cooperation between USTB and Springer-Nature Group was held in Administration Building. Dr. Niels Peter Thomas, President of Springer-Nature, Greater China and Managing Director of Books; Ms. CEN Lichao, Director of Institutional and Corporate Partnerships, Greater China and Mongolia; Prof. LV Zhaoping and Prof. WANG Luning, Vice Presidents of USTB, attended the symposium. Prof. ZHANG Dawei, Director of the USTB Office of International Affairs, presided over the symposium.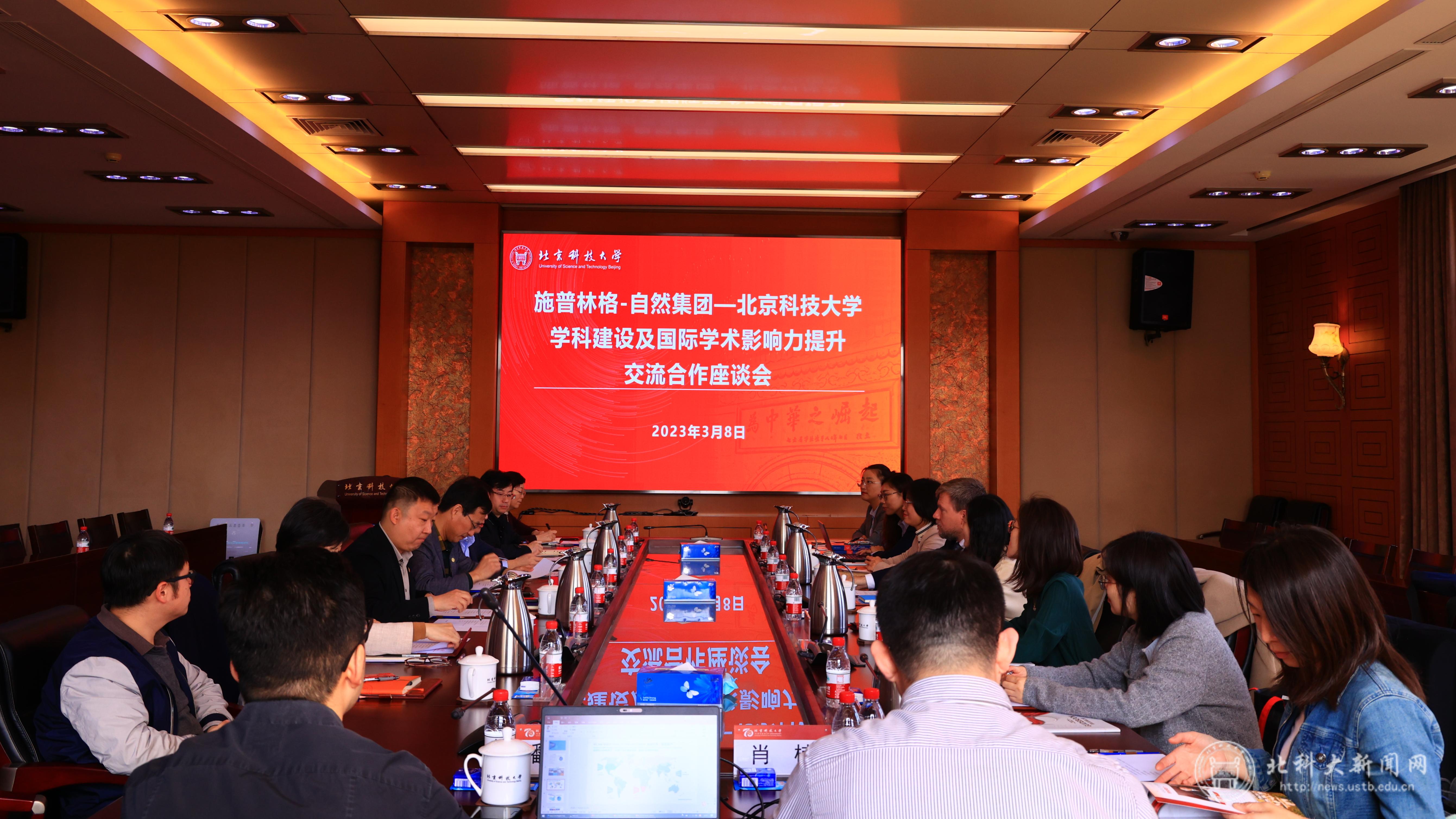 Site of the symposium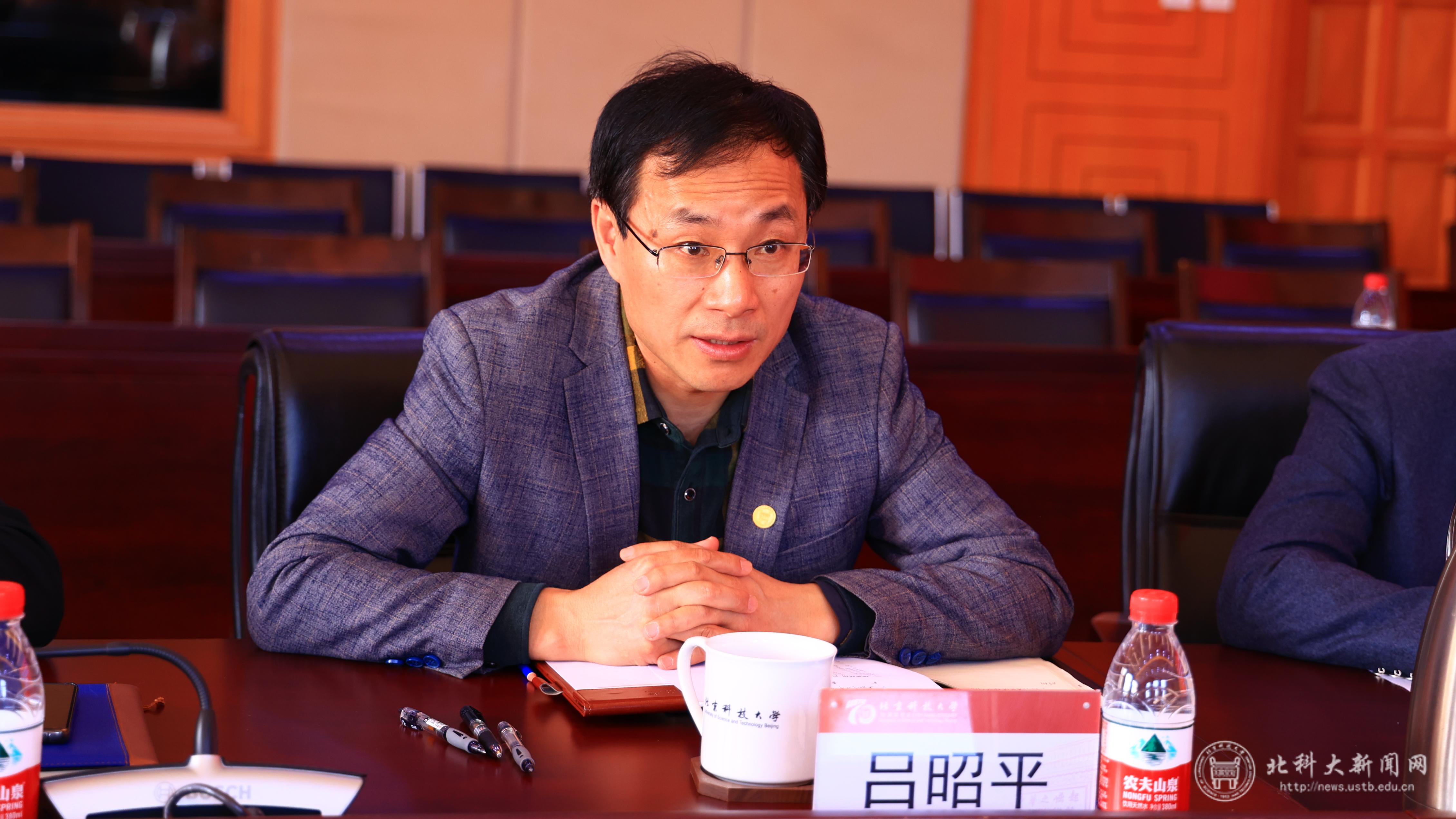 Prof. LV Zhaoping spoke at the symposium
At the symposium, Prof. LV Zhaoping warmly welcomed the arrival of Dr. Niels Thomas and his delegation, reviewed the cooperation history between USTB and Springer-Nature Group, and expressed his sincere gratitude to Springer-Nature Group for its long-time support toward USTB. Prof.LV Zhaoping then introduced the basic information and national key disciplines of USTB and conveyed the expectation to take this symposium as an opportunity to carry out further exchanges and cooperation and to promote the win-win development of both sides.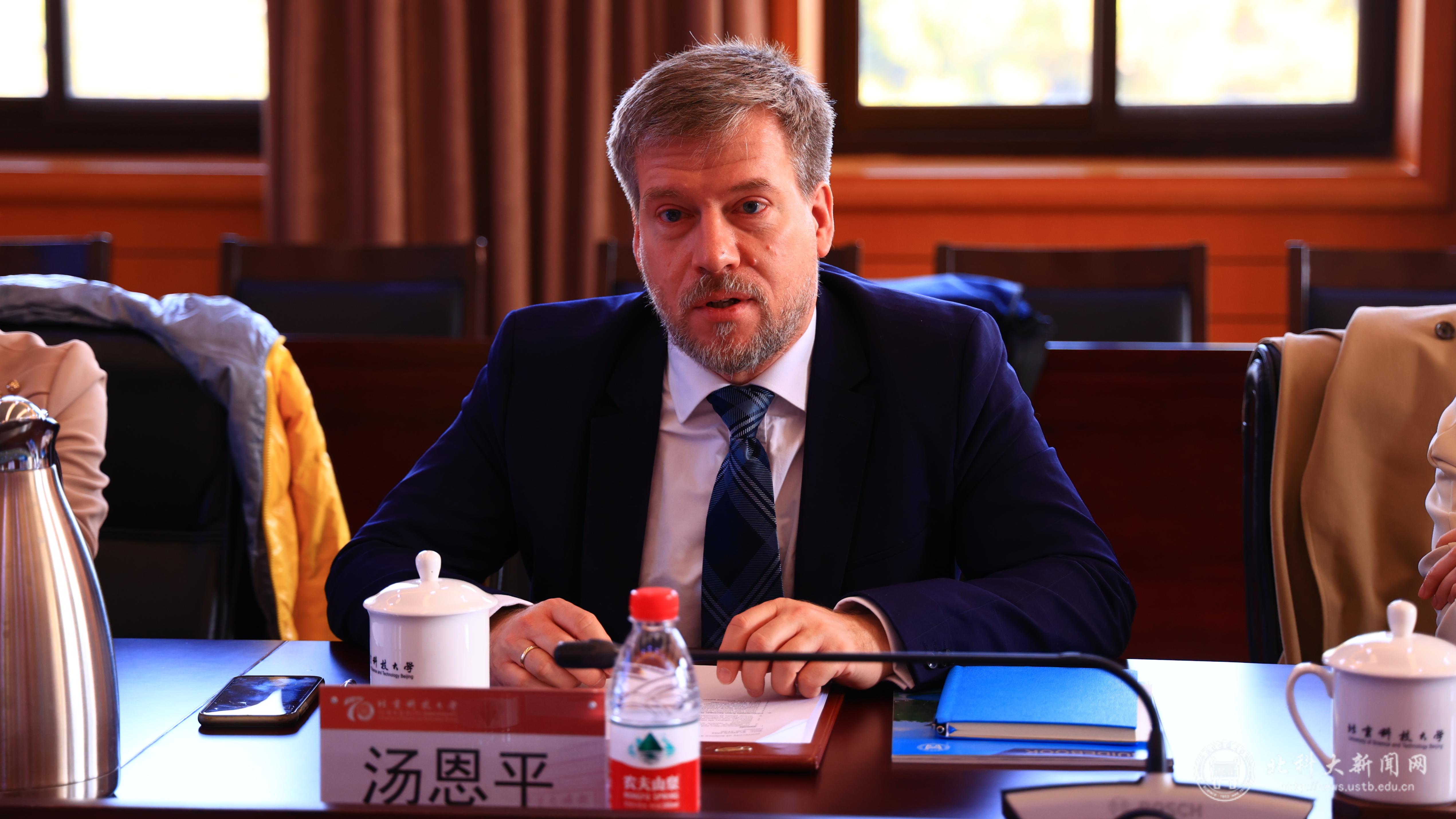 Dr. Niels Thomas spoke at the symposium
Dr.Niels Thomas introduced the basic information about the Springer-Nature Group. He said that the cooperation between Springer-Nature Group and USTB has a long history. As a global publisher, the group is dedicated to provide the best professional services to the whole research community, helping authors to share their discoveries and publicize their research results to the world to further enhance the international influence of Chinese scientific research institutions. And at the same time, he looks forward to deeper cooperation with USTB.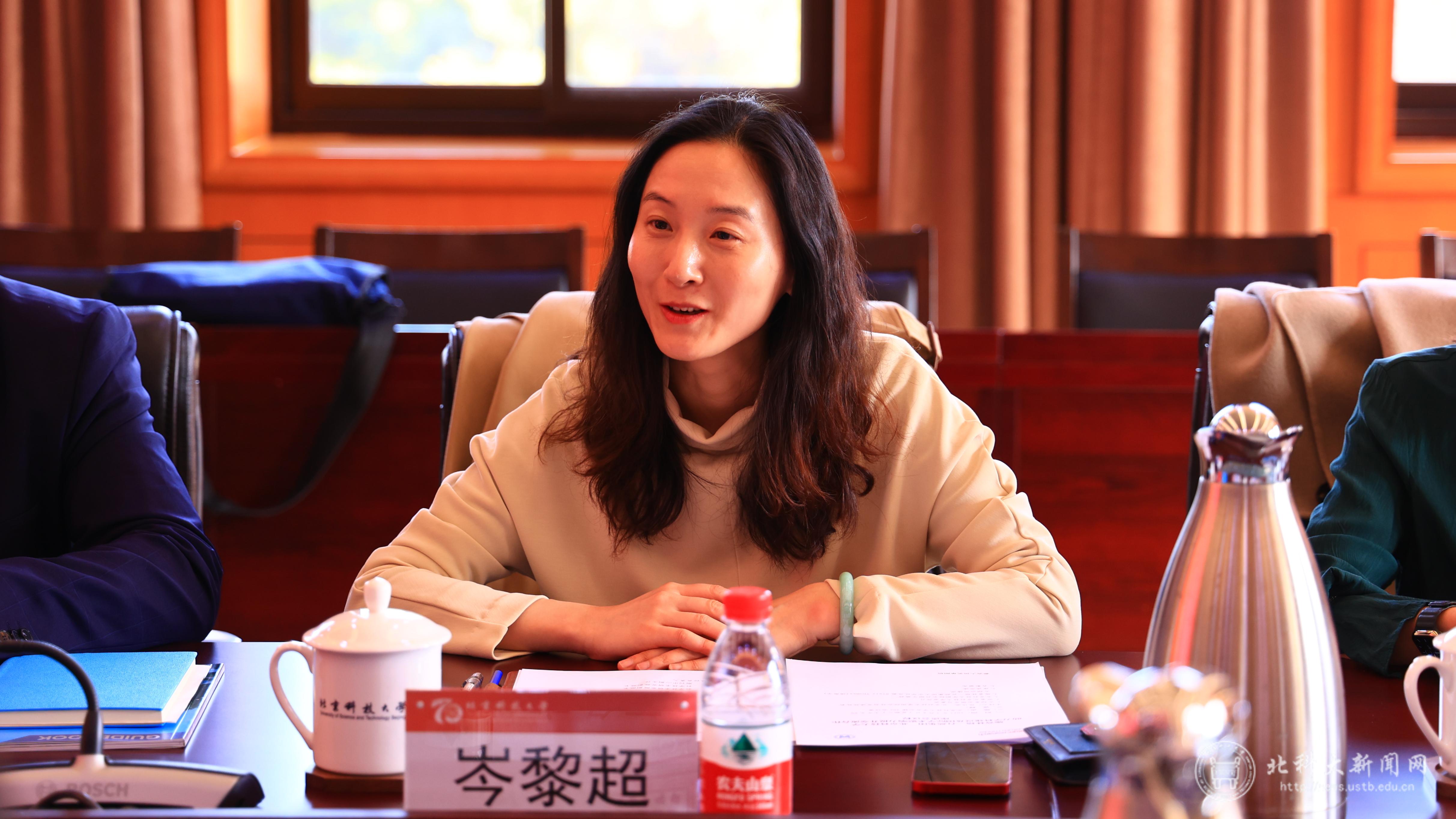 Ms. CEN Lichao spoke at the symposium
During the discussion and exchange session, both sides carried out in-depth discussions on how to help discipline construction and improve the international academic influence of USTB and exchanged views on further deepening the cooperative relationship.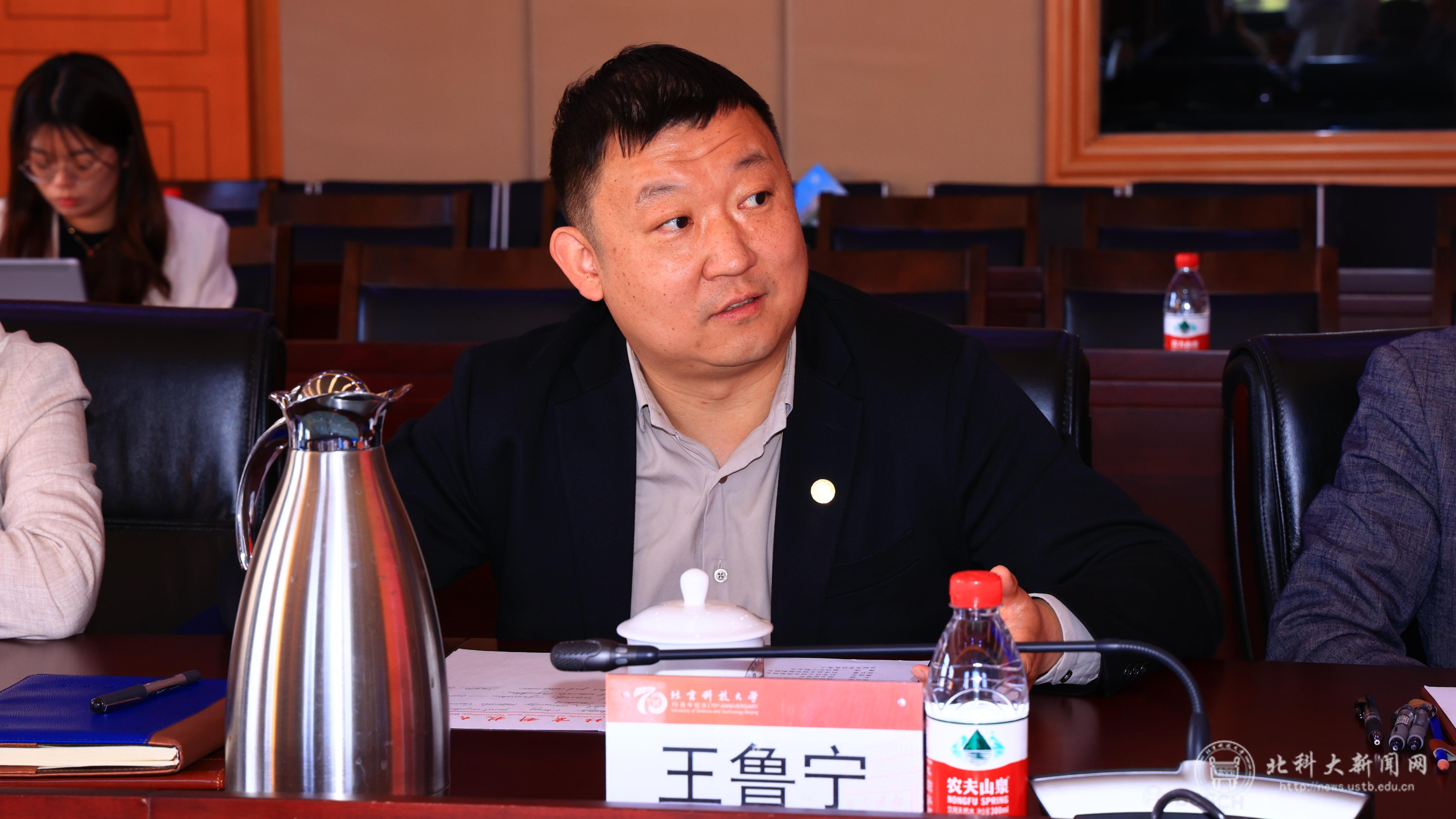 Prof. WANG Luning gave a concluding remark
In his concluding remark, Prof. WANG Luning said that materials science and engineering, metallurgical engineering, and mining engineering of USTB are world-renowned disciplines and have great influence international-wise. He hoped to take this as the starting point to carry out in-depth cooperation and exchanges between the two sides in the future.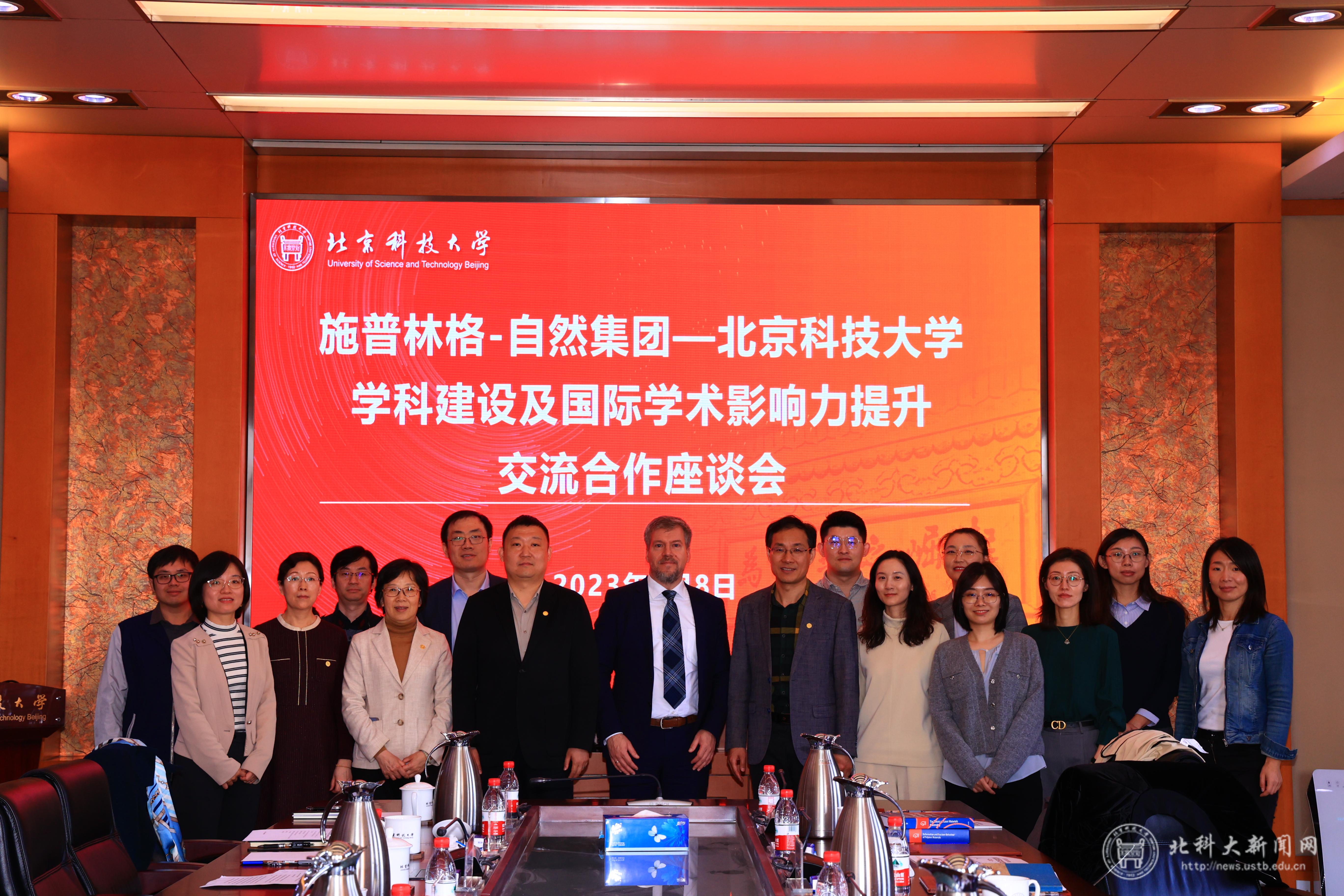 Group photo
Ms. HU Zeying, Head of Government Affairs & Policy, Greater China Communications; Ms. WANG Chongfang, Head of Open Science Advocacy and Policy, Greater China; and other relevant personnel from the Springer-Nature Group; Ms. WANG Yu, Director of USTB Library; Prof. TANG Xiaolong and Prof. ZHONG Richen, Associate Deans of the USTB Department of Science and Technology; Ms. JIANG Wei, Deputy Director of USTB Journal Publishing Center; and other relevant personnel participated in the symposium.
Draft: GUO Shutong
Revision: CHENG Mingyuan