On September 8th, a delegation led by Mr. ZHANG Guohua, President of the Xinjiang Nonferrous Metals Group Co., Ltd. (hereinafter referred to as "Xinjiang Nonferrous Metals"), visited USTB and exchanged views. Prof. SUN Jinghong, Vice Chancellor of USTB, and Prof. ZHANG Weidong, Vice President of USTB, attended the meeting. The meeting was presided over by Mr. ZHANG Xiaofeng, Dean of the Department of Technology Transfer.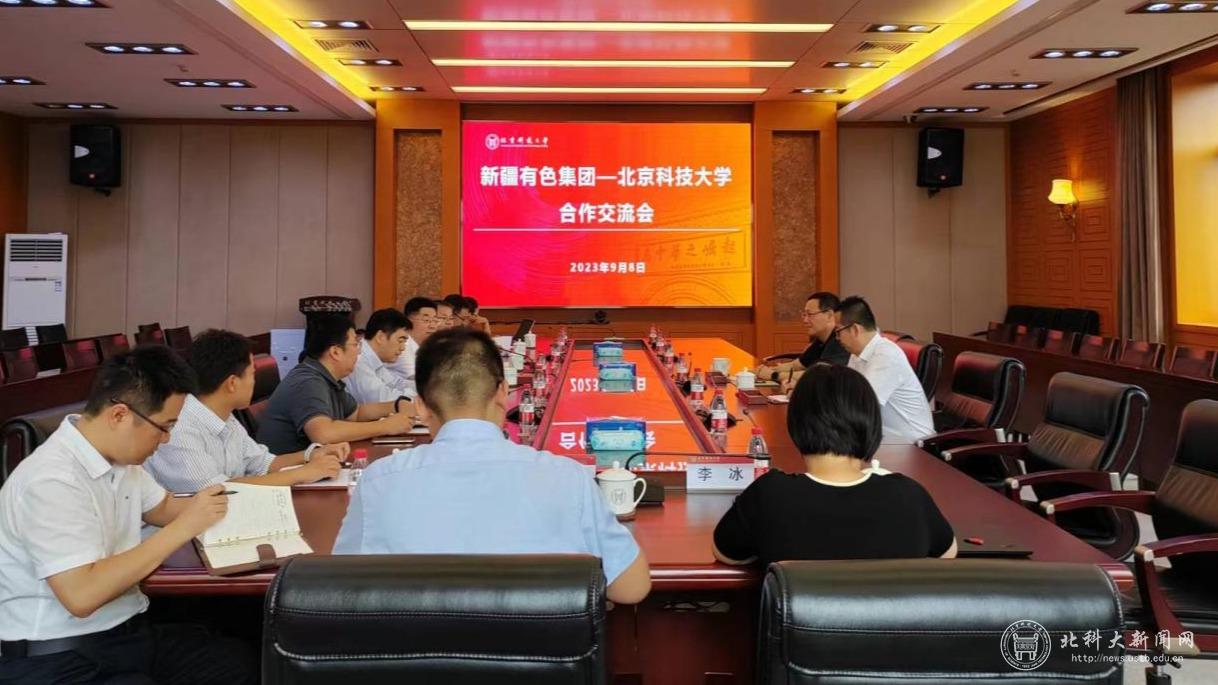 At the meeting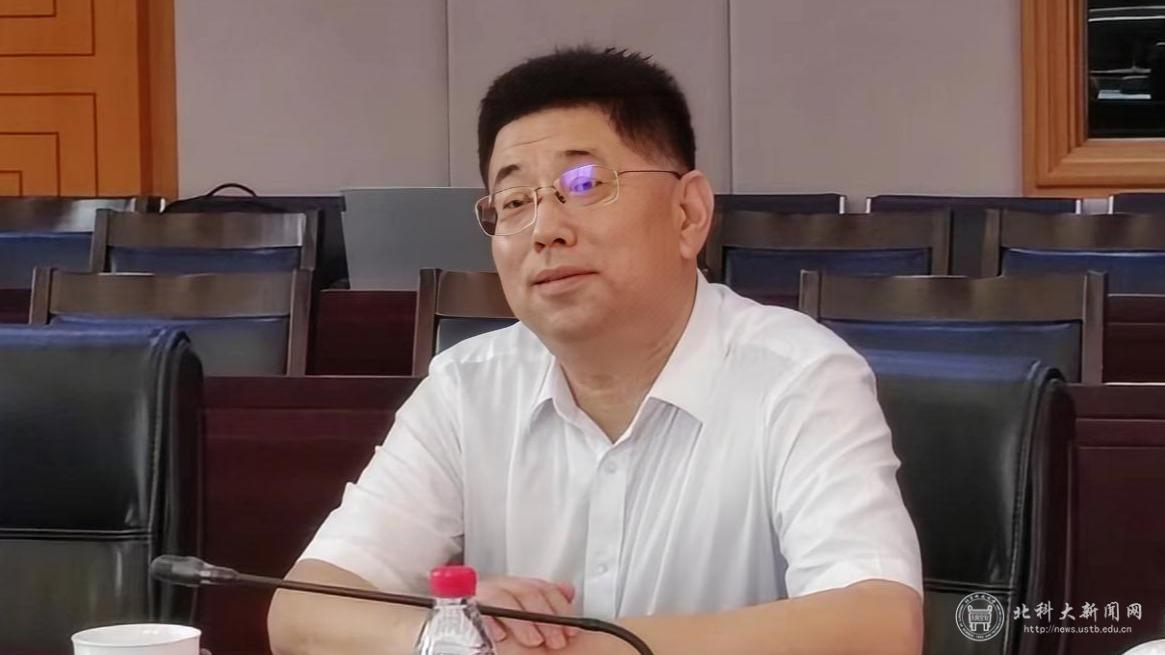 Prof. SUN Jinghong spoke at the meeting
Prof. SUN Jinghong warmly welcomed the arrival of Mr. ZHANG Guohua and his delegation. He stated that Xinjiang Nonferrous Metals is a top-tier mining group in China, and USTB is the first higher education institution in the iron & steel industry established in China. The two sides have a good foundation for cooperation. The strategic cooperation agreement signed on July 31st and the joint construction of a hazardous solid waste green resource utilization laboratory will effectively promote the cooperation between the two sides to enter a new stage.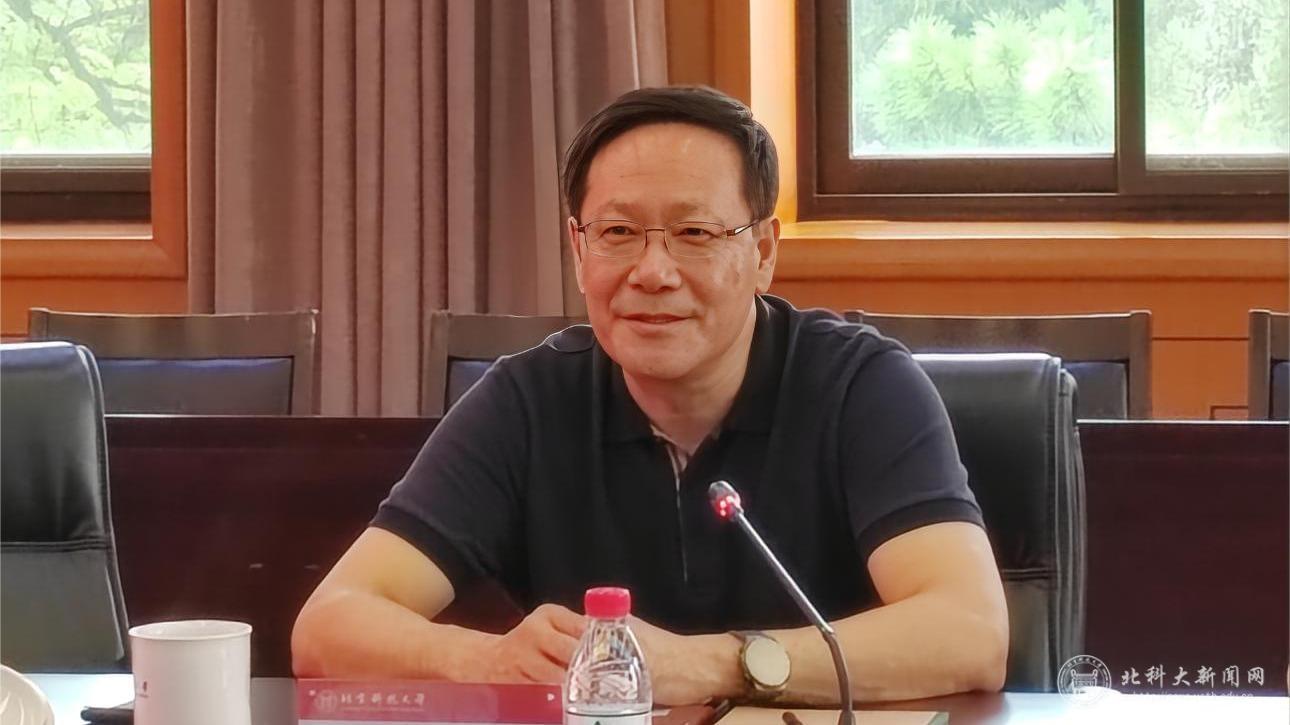 Mr. ZHANG Guohua spoke at the meeting
Mr. ZHANG Guohua introduced the basic situation of Xinjiang Nonferrous Metals. He said that the enterprise has always been mainly engaged in mining development, and the output of lithium metal, electrolytic nickel, and beryllium copper alloys is among the best in the country. In the future, more attention will be paid to scientific and technological innovation, carrying out deep processing of minerals, extending the industrial chain, and improving added value. He proposed that the future development direction of the enterprise is power batteries, energy storage batteries, polyimide (PI) materials, etc., hoping to strengthen cooperation with the university.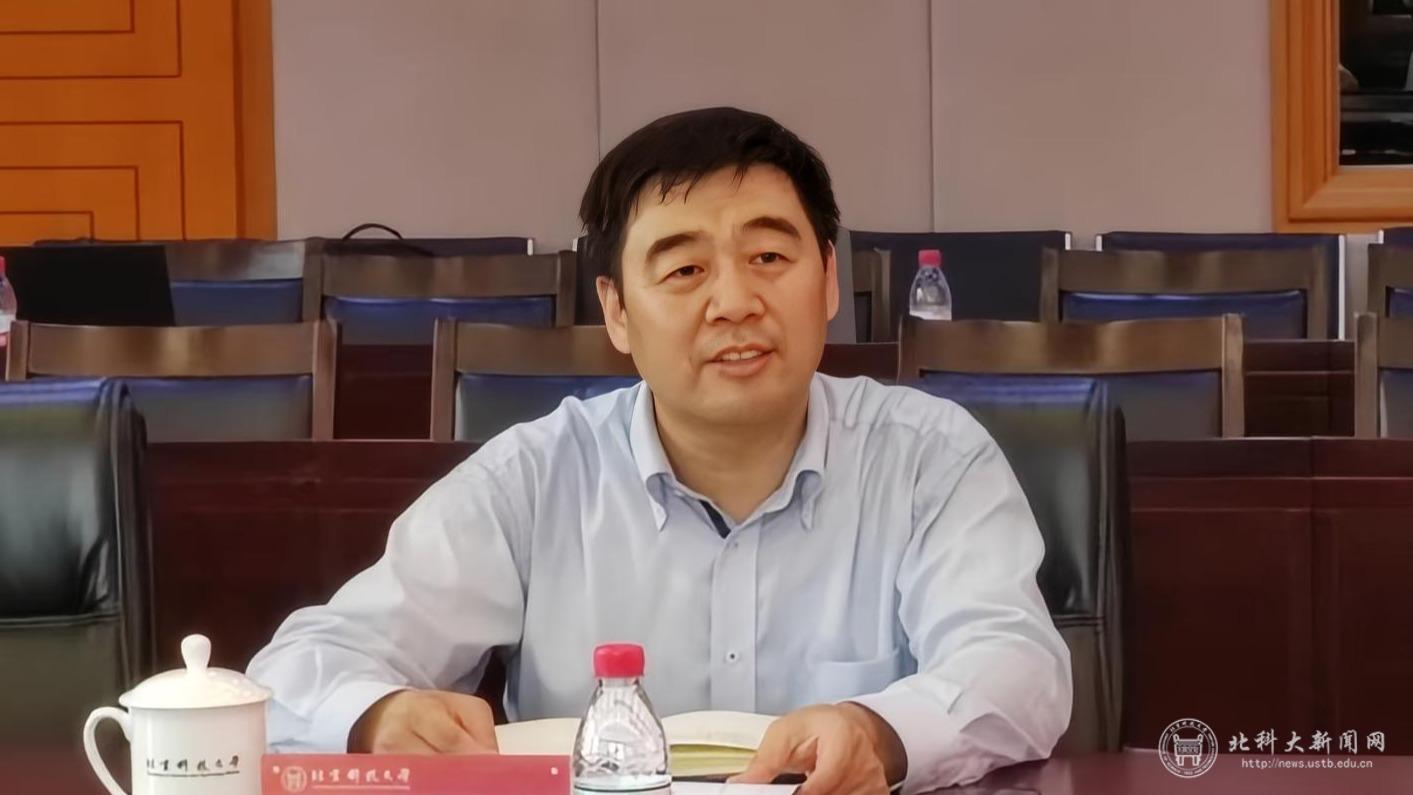 Prof. ZHANG Weidong spoke at the meeting
After giving a brief introduction to the scientific research situation of the university, Prof. ZHANG Weidong emphasized the four modes of cooperation between the school, enterprise, industry, academia, and research with examples. He hoped that the school could provide strong support for the high-quality development of Xinjiang Nonferrous Metals in the future. At the same time, he also looked forward to promoting and driving comprehensive and close cooperation between both parties through the exchange and cooperation of technologies related to lead zinc ore resources, gathering more useful wisdom for the industry, and contributing more development efforts to the industry.
During the communication session, relevant teachers from the school team introduced mining, zinc ion batteries, tailings restoration, waste recycling, and other aspects. Mr. ZHANG Xiaofeng introduced the model of school joint training for students in response to the talent cultivation issues raised by Xinjiang Nonferrous Metals.
Relevant personnel from the Xinjiang Nonferrous Metals and USTB participated in the exchange meeting.
Draft: KOU Jingyu
Revision: CHENG Mingyuan