On September 10th, USTB and Beijing Year after Year Technology and Culture Development Co. (hereinafter referred as YAY) signed a strategic cooperation agreement. The two parties will ccary out close cooperation in the development and application in cultural and creative products, student innovation design competition and other aspects. The signing ceremony was held in office 320 of Administration Building (AD Building). Mr. LIU Guoji, Chairman of the Board of YAY; Mr. SHAO Yazhong, CEO of YAY; and Mr. YU Chengwen, Vice Chancellor of USTB attended the ceremony.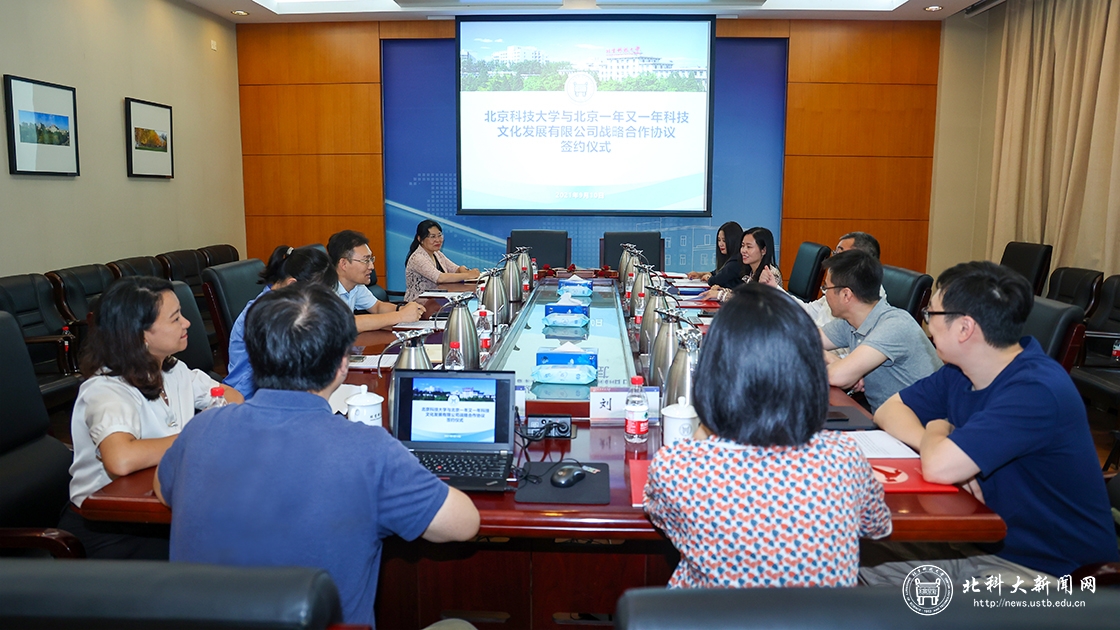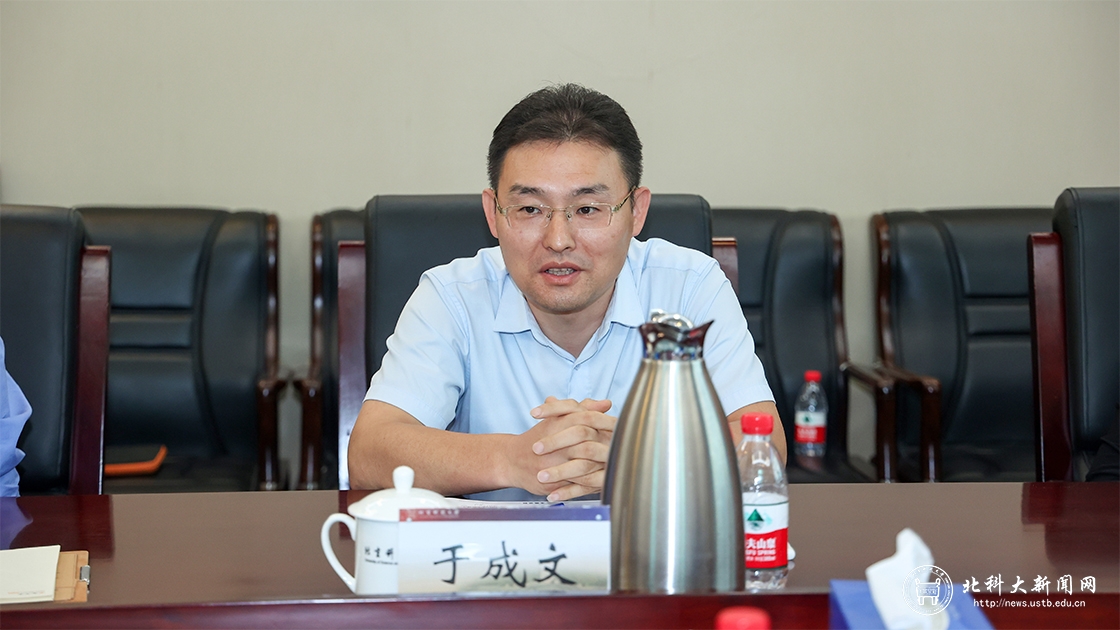 On behalf of USTB, Mr. YU Chengwen extended a warm welcome to the arrival of leaders of YAY company. He pointed out that the construction of campus culture is a fundamental, strategic and forward-looking work, it is an important part of the university's development strategy.
USTB has formed the fine tradition of "rigorous style of study and advocating practice", forged the school motto spirit of "Seeking Truth and Endorsing Innovation" and the new era characteristic of "pursuit of excellence and dare to take the lead" in the process of development and accumulation. As an important carrier of campus culture, creative products play a very important role in spreading the connation of USTB spirit and culture. In the future, it is hoped that through the cooperation with the YAY company, USTB can further improve the development of creative products and disseminate high-quality campus culture.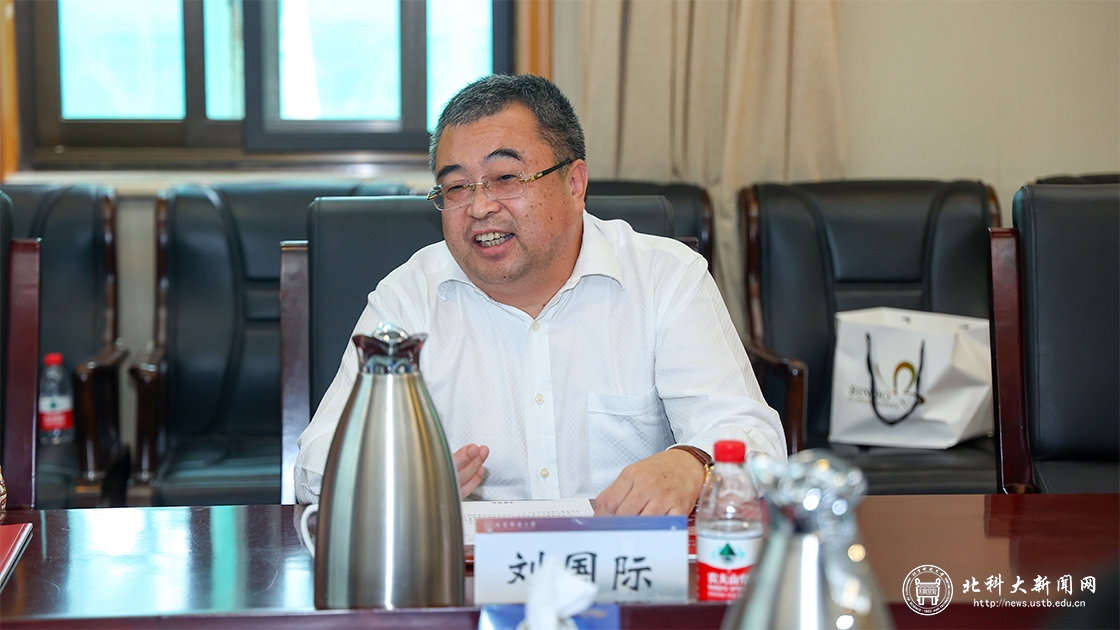 Mr. LIU Guoji recalled his unforgettable school days at USTB and introduced the development history of the company. He said that as an alumnus, he has always concerned about the developments of USTB in various aspects and hopes to establish closer cooperation with USTB in the development of campus cultural products, cultivation of innovative and entrepreneurial talents and transformation of achievements in the future.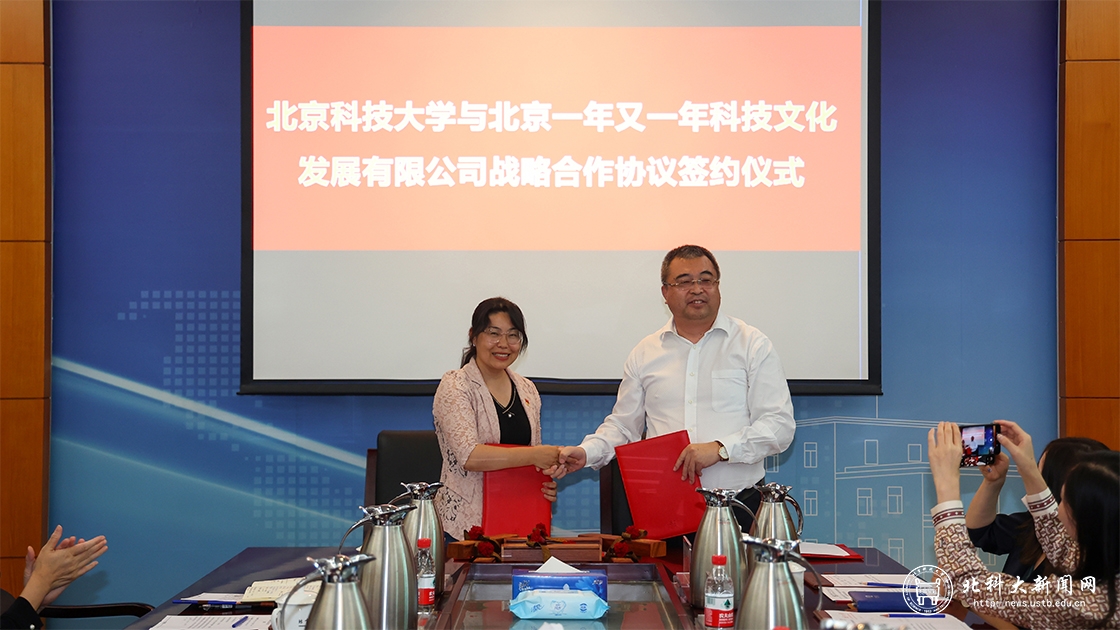 Mr. LI Jie, Vice Director of USTB Department of Public Affairs and Communications, and Mr. LIU Guoji signed the Strategic Cooperation Agreement together.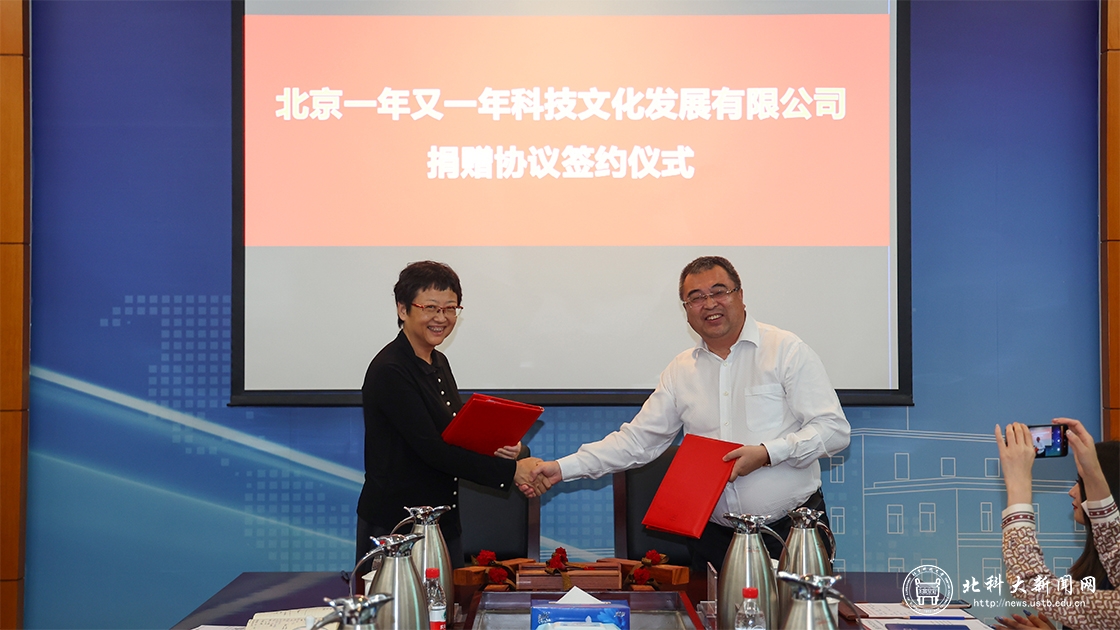 Mr. HE Jin, Director of Office of the Alumni Association and Office of the USTB Education Development Foundation signed the Donation Agreement with Mr. LIU Guoji and issued the certificate to the company.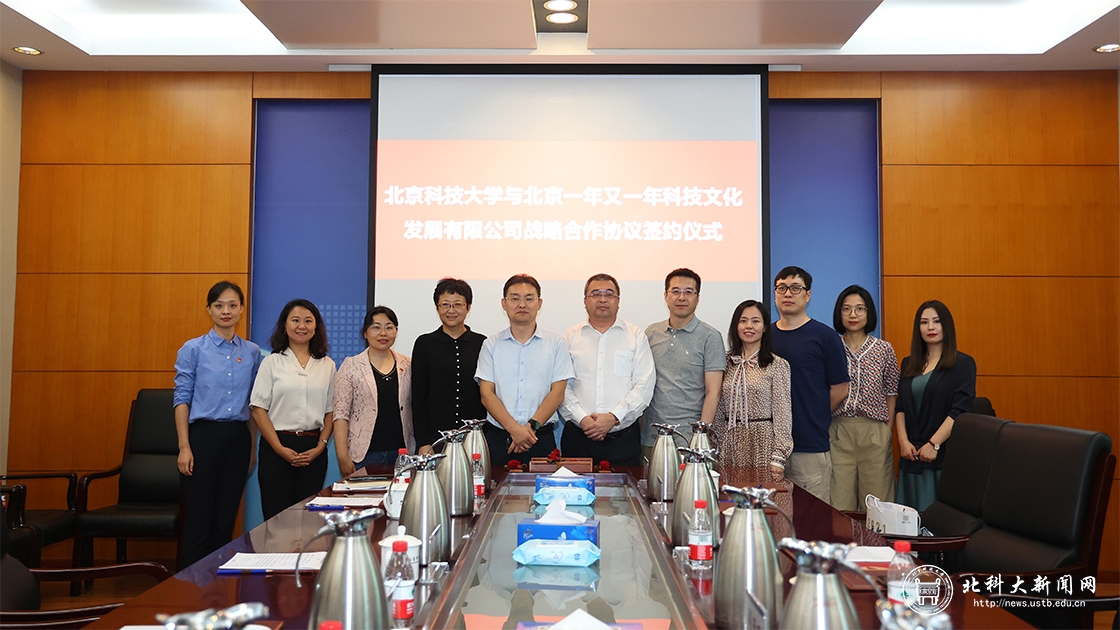 The meeting was also attended by Ms. ZHAO Meng, Deputy Director of Office of USTB Party Committee and Office of the President; Ms. WANG Lihong, Deputy Drector of USTB Innovation and Entrepreneurship Center; Ms. LIU Xinxin, Director of Design Department at YAY company; and Ms. DUAN Lili, Manager of Product Department at YAY company.