On 18 November 2021, the two-week Leicester Business Festival (LBF) came to a close. USTB-DMU Confucius Institute (the CI) has two of its proposed programs --- "Business Chinese" and "Tai Chi for Businesspeople" --- selected by the LBF and promoted on their professional media platforms. The two programs were delivered by the CI on the 8th and the 13th respectively.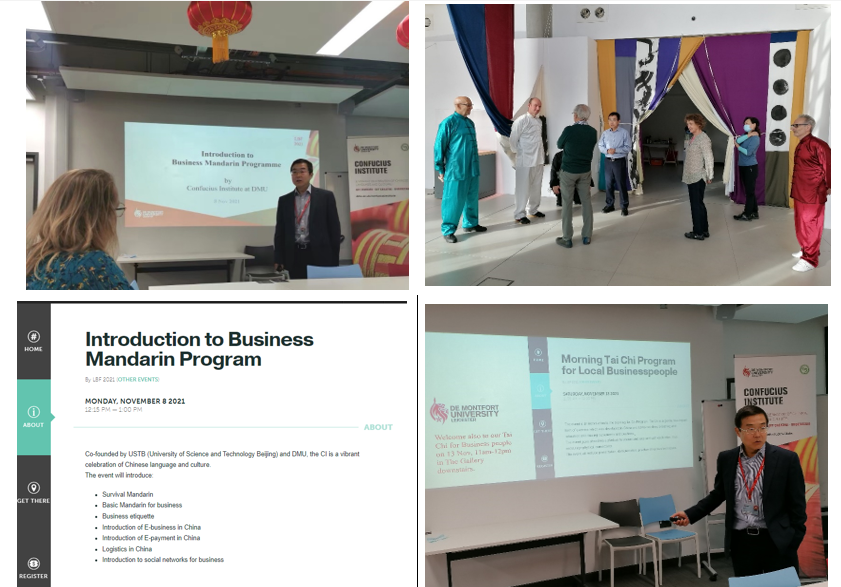 The CI won this cooperative opportunity with constant efforts that lasted more than half a year. It was the second opportunity since LBF 2019. Full use has been made of this opportunity for the promotion of the "Chinese+" teaching program and the more targeted cultural activity via DMU and the CI social media and websites. The media promotion and the actual delivery of the programs have gained the CI better exposure to the local people and stronger impact in Leicester/shire. Such groundwork is also a foundation for further development of the CI when the pandemic is more under control.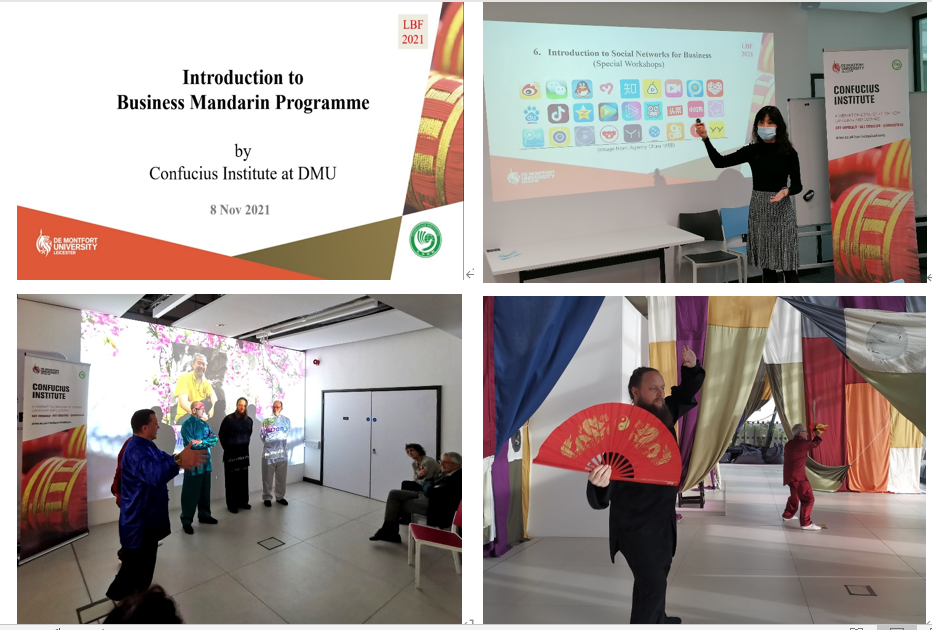 Those who missed the first event have a make-up chance by watching the videotapes on the CI website below: https://www.dmu.ac.uk/community/confucius-institute/language-and-culture-resources/mandarin-learning.aspx. The other one will follow soon.
Draft: Yingjun Yang
Revision: Yingjun Yang