On the 70-day countdown to the 70th anniversary, the Global Alumni Charity Run of USTB "Celebrating the 70th anniversary, Running for USTB" kicked off. The event was sponsored by the USTB Alumni Association and undertaken by the Global Alumni Running Group of USTB. The main purpose was to advocate a healthy lifestyle, inherit the sports spirit of USTB, carry forward the public welfare concept of "Poverty Alleviation through Education", and arouse the extensive attention and active participation of the alumni in the 70th anniversary celebration and development.
Once the Global Alumni Charity Run was launched, it attracted active responses and enthusiastic participation from alumni at home and abroad. As of 16:00 on February 21, more than 1,300 alumni from all over the world had formed nearly 200 running teams, either by class, by interest, or by organization, with a total running mileage of nearly 35,000 kilometers. No matter a great runner with many honors, or a fledgling runner, as "USTBers", all of them encouraged each other and learned from each other online. In the meanwhile, they sticked to clocking in and keeping fit offline. Running figures were active all over the world because they participated in this enthusiastic event together.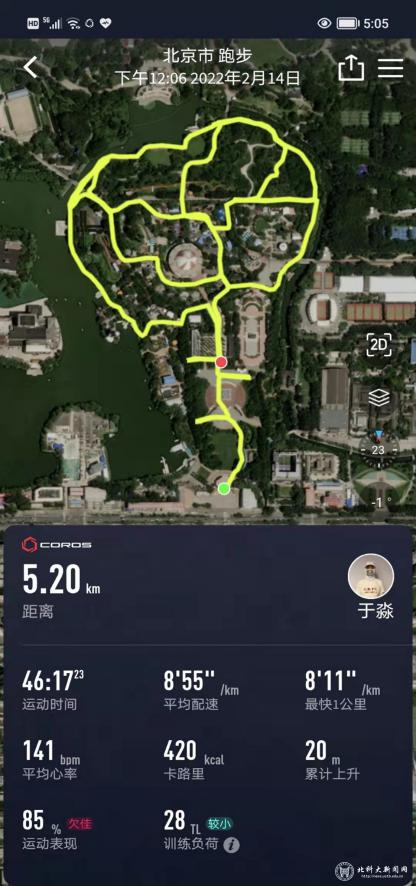 Track of alumni YU Miao's running team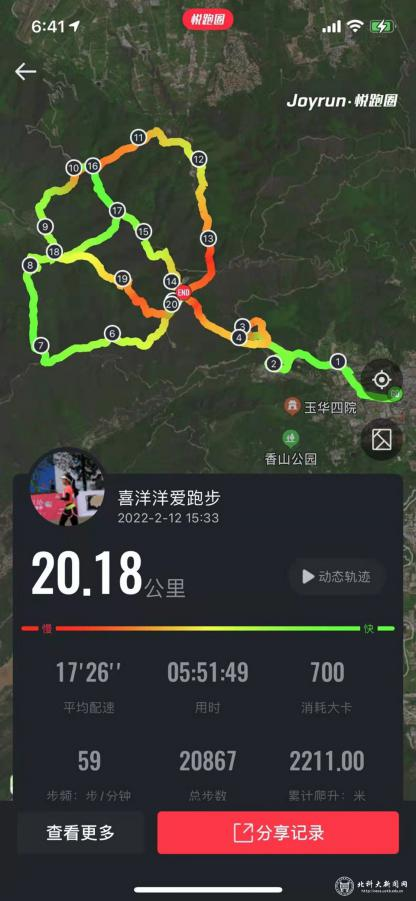 Track of alumni LI Yang's running team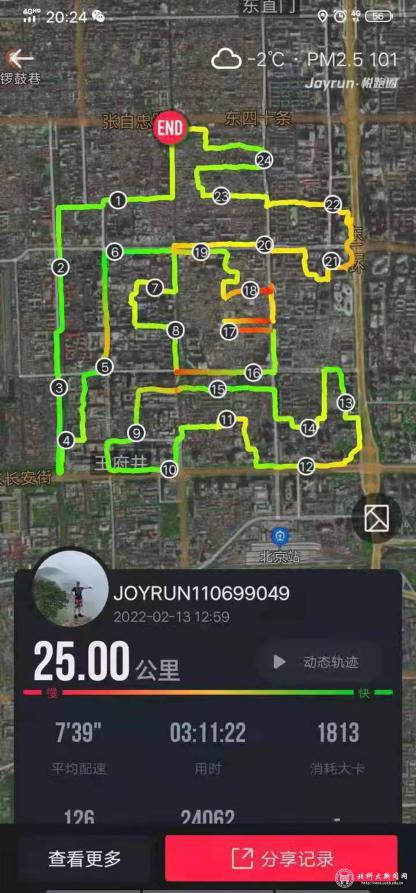 Track of alumni GUO Chunjun's running team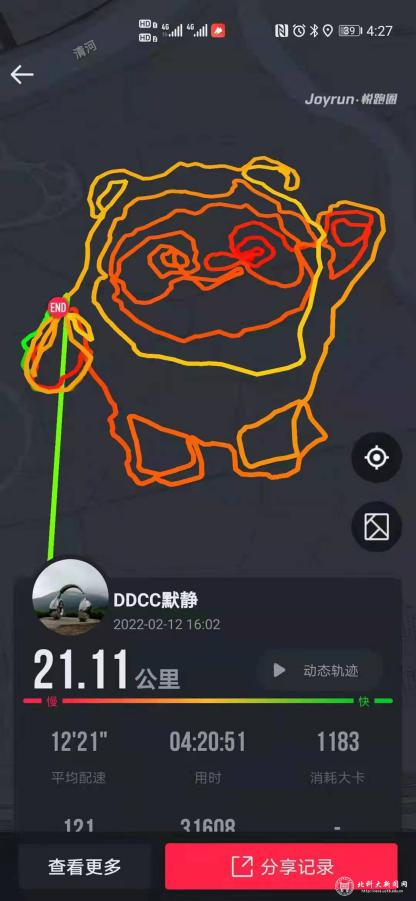 Track of alumni YANG Fan's running team
The mileage charts contained USTBers' simple feelings of love for the Alma mater, their solid and rigorous work style, their adherence to the fine tradition of sports, and their social responsibility of devoting themselves to public welfare. Moreover, some alumni ran a lot of funny tracks, showing the innovative spirit of the USTBers.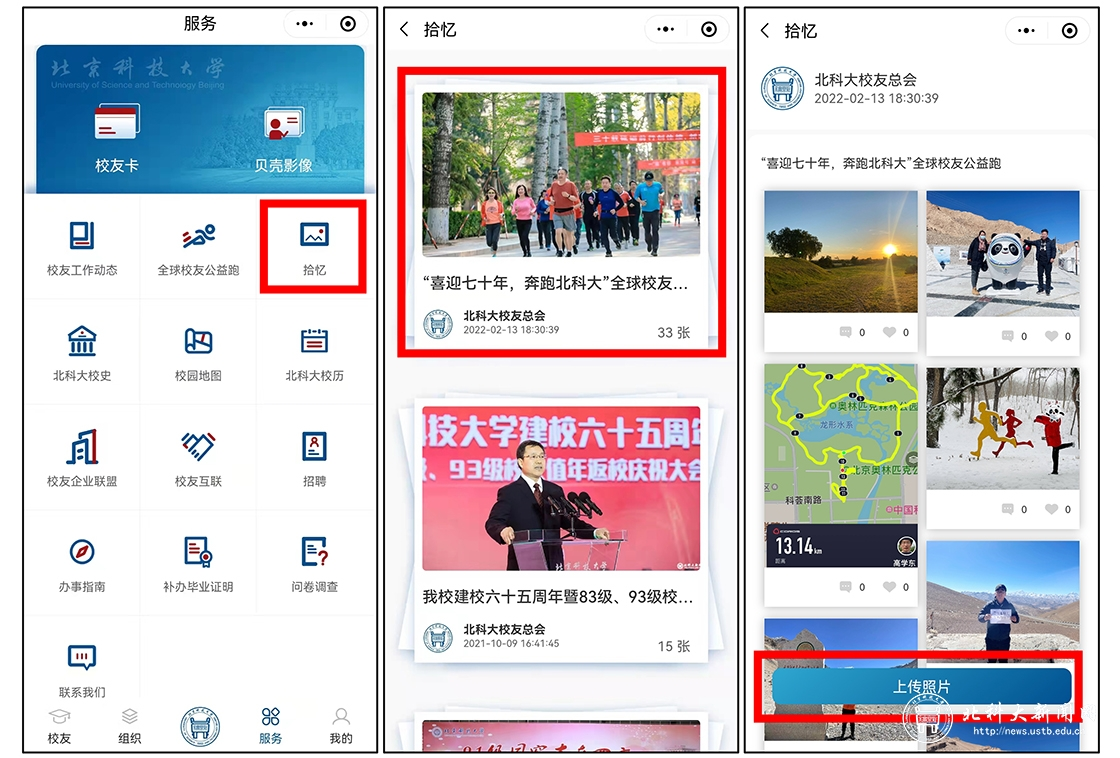 Upload running photos on WeChat mini programs
Alumni also uploaded running photos on the "USTBers" WeChat mini program to show the running postures of USTBers.
After the event, with the support of The Book Sea Project of China Guanghua Science and Technology Foundation, the university will determine the exchange rate of funds based on the total running mileage of participating alumni, purchase books and donate them to Qin'an County, Gansu Province (a designated poverty alleviation unit of USTB) and build the Qin'an Library of USTB. Teams with a total mileage of more than 70 kilometers will receive certificates, and the top 20 teams in total mileage will receive customized medals.
At present, the Global Alumni Charity Run is still in full swing. USTB looks forward to the active participation of alumni from all over the world so that we can go for a passionate run, share a jealous feast, and finally run towards the 70th anniversary of our university!
Draft: LI Meng
Revision: CHENG Mingyuan