On 16 October 2021, Professor Qin Jingyan from University of Science and Technology Beijing (USTB) delivered an online masterclass entitled "Artificial Intelligence and Meaning-Centered Interaction Design for Sustainability" for colleagues of De Montfort University (DMU) at the invitation of the Confucius Institute and the Leicester Gallery.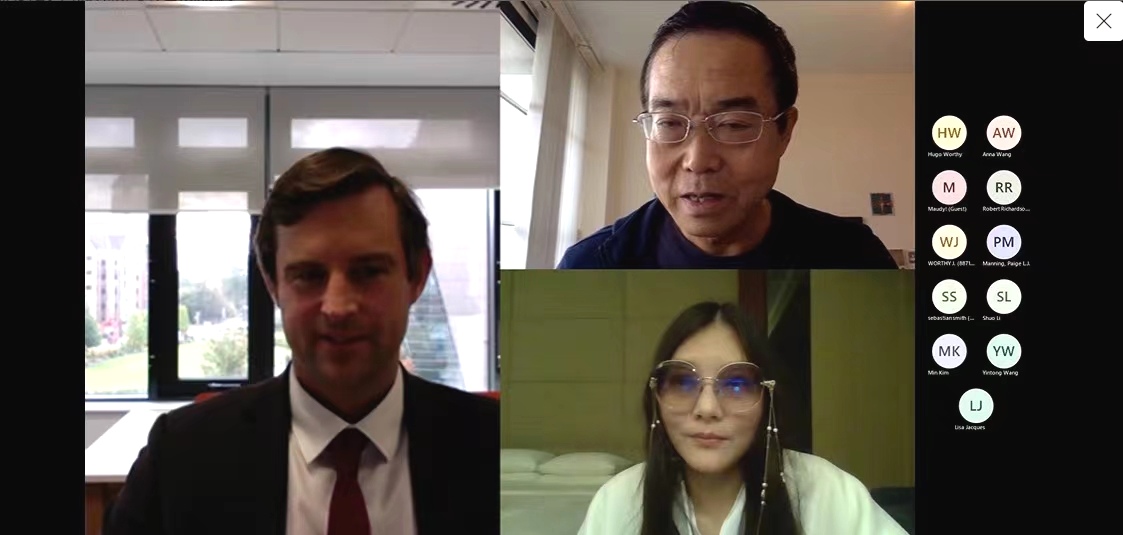 DMU PVC Simon Bradbury graced the session and presented the speaker to the audience. The event was co-hosted by Hugo Worthy, the Curator of the Gallery, and Dr Yingjun Yang, Chinese Director of the Confucius Institute.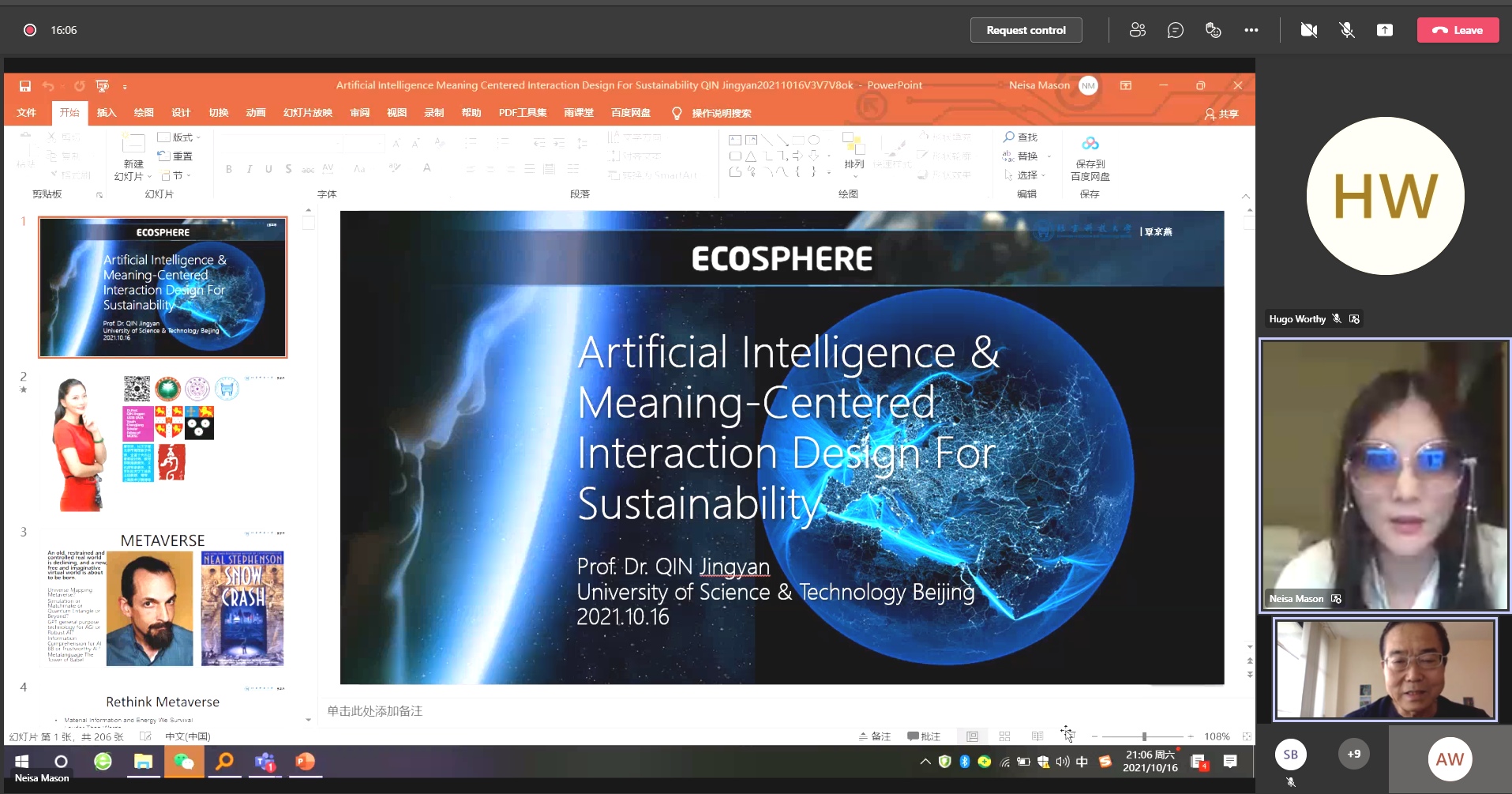 With the Chinese Taoist philosophy of "harmony between man and nature" as a tenet, Professor Qin began with some key concepts such as "metaverse" and "noosphere" to emphasize the developing integration and inseparable interaction of artificial intelligence with human intelligence. She also provided a state-of-the-art review of the global interdisciplinary applications of artificial intelligence and interaction design, as well as achievements of China in implementing the United Nations Sustainable Development Goals, such as the prevention and suppression of COVID-19 for good health and well-being, autonomous vehicles for sustainable cities and communities, and affordable and clean energy, etc.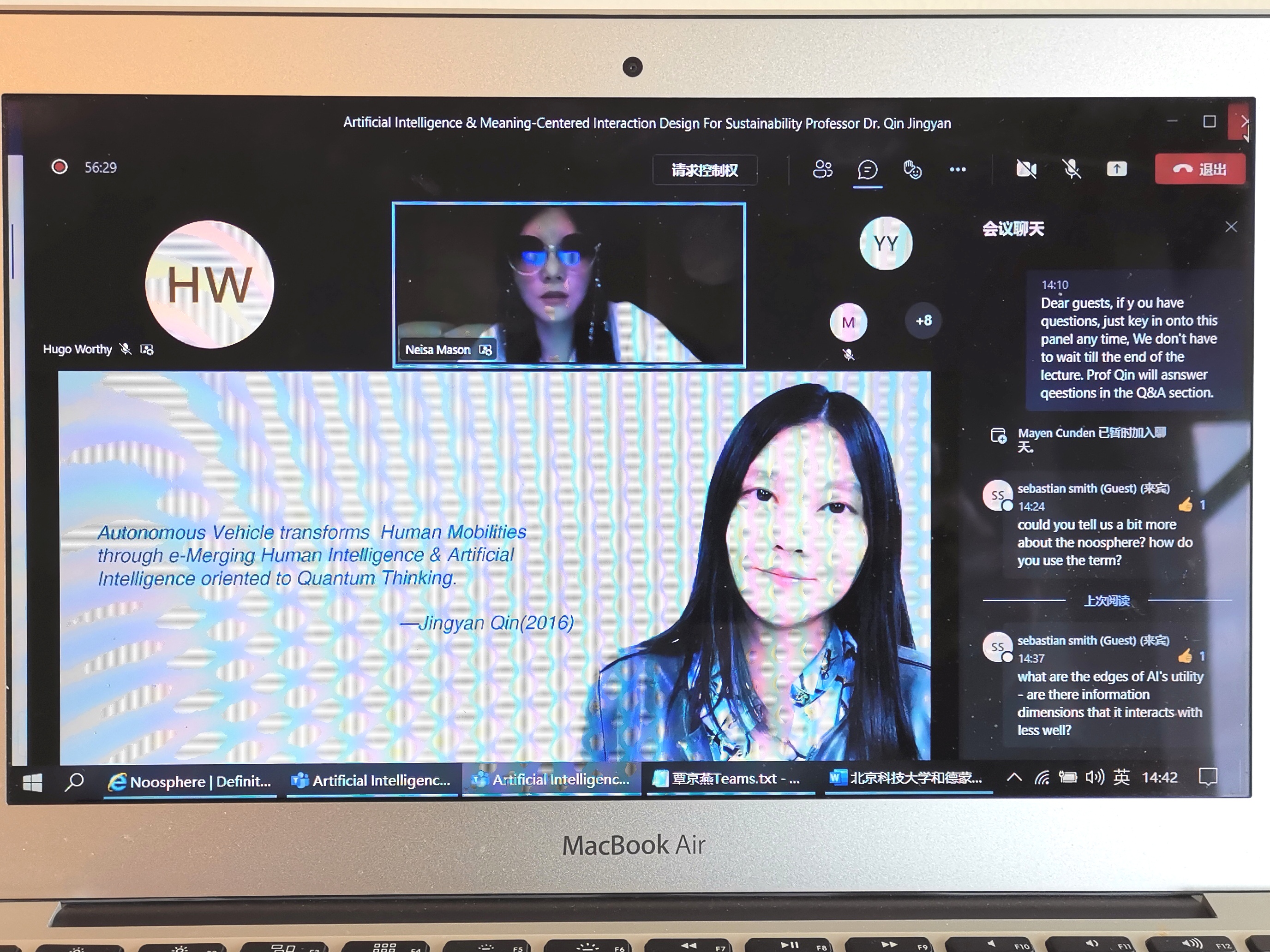 Professor Qin concluded with responses to some of the eager questions raised by the participating scholars, including the debatable self-awareness of artificial intelligence.
The masterclass is one of the many successful academic exchanges between the two universities facilitated by the Confucius Institute.
Draft: Yingjun Yang
Revision: Yingjun Yang