From November 9th to 13th, according to the unified deployment of higher authorities, USTB launched an intensive vaccination campaign for teachers and students, more than 18,000 people received booster shots of COVID-19 vaccine.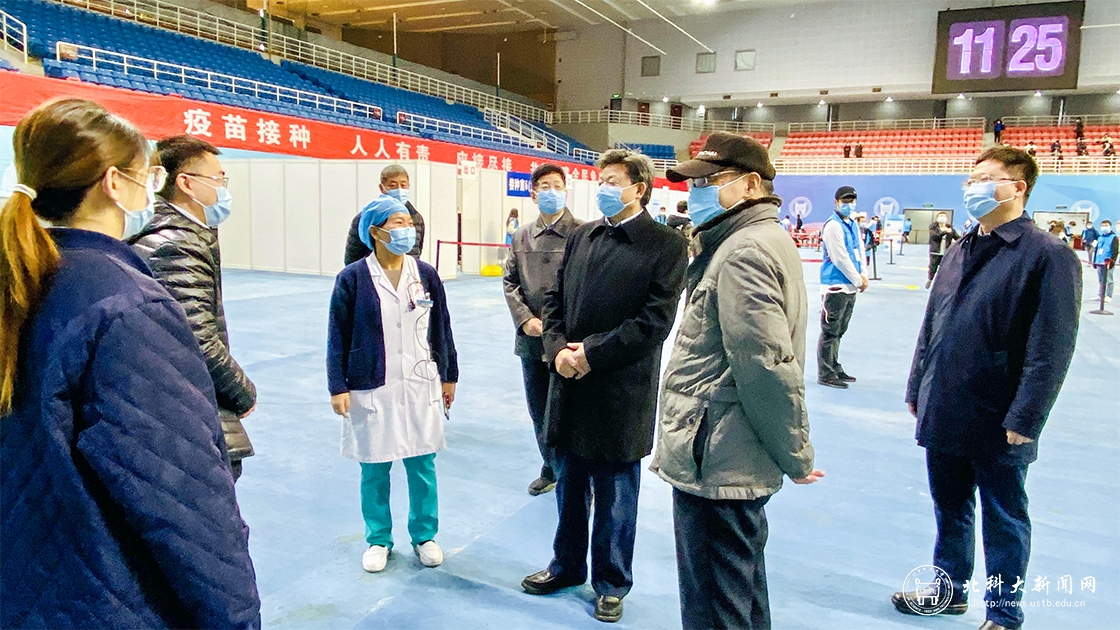 USTB attaches great importance to the booster vaccination work and convened a special deployment meeting to clarify the division of tasks and objectives of each unit, and to tighten the responsibilities of all parties. The university immediately established a special team for booster vaccination work, formulated and released vaccination work plan, strengthened the role of Party organizations at all levels, organized and implemented the vaccination work for teachers and students, and make sure that everyone who should get vaccinated.
Relevant departments and secondary Party organizations have done a good job in the publicity and mobilization of students and teachers for getting the booster shot vaccination. Members of the leadership, teachers, students and Party members took the lead in receiving the booster vaccines, and actively played an exemplary and leading role. Students and teachers' awareness of the necessity for booster vaccinations was further raised through thematic pushes on different platforms, and effective management of vaccination process was achieved through online registration system.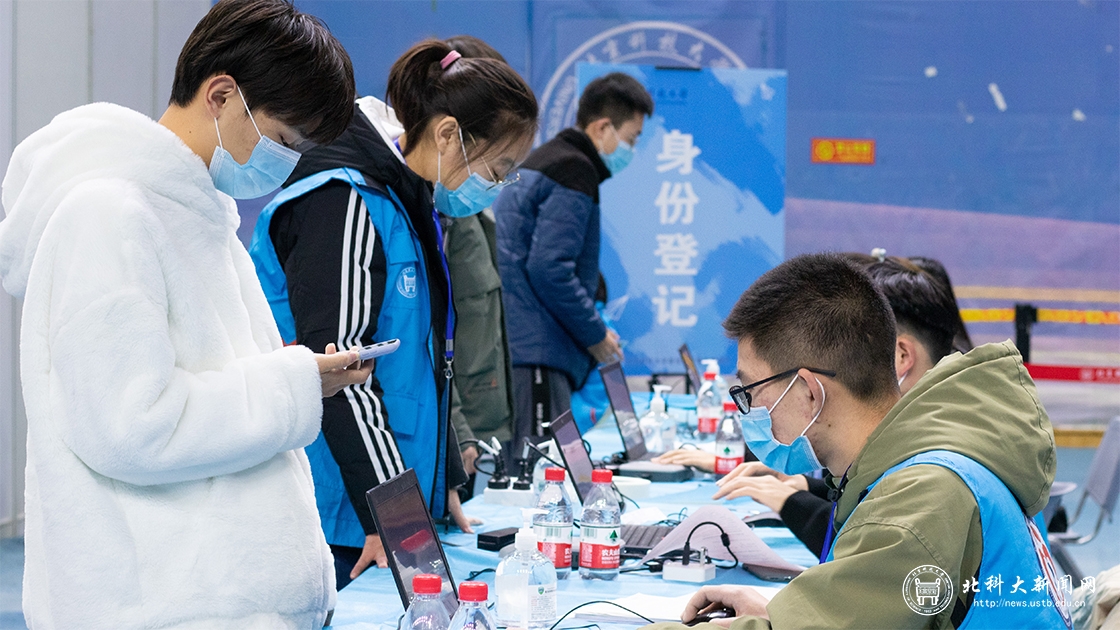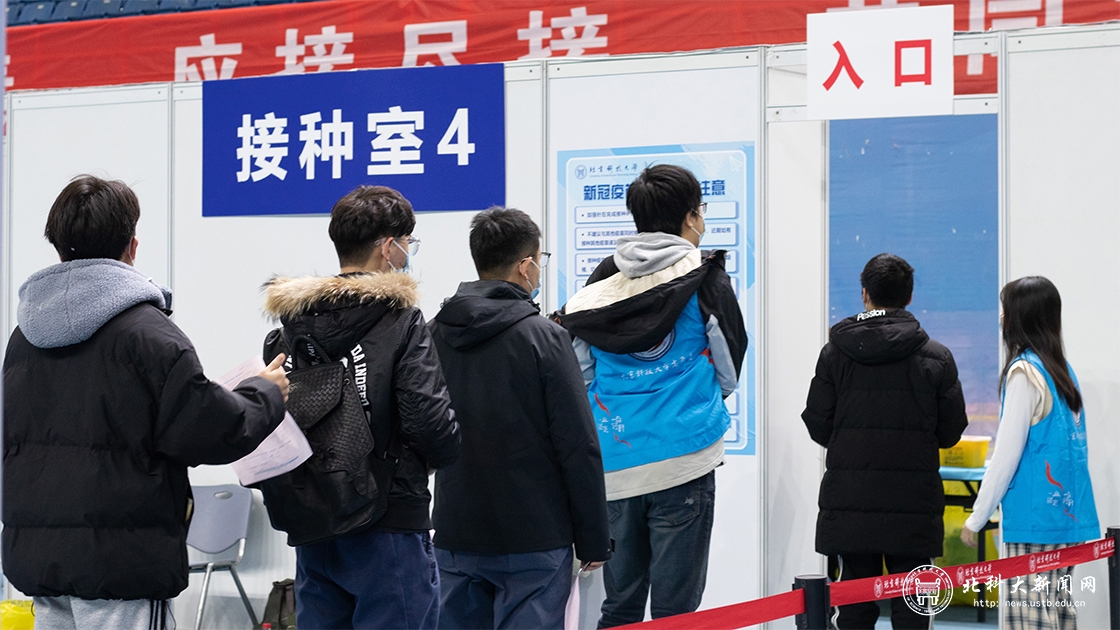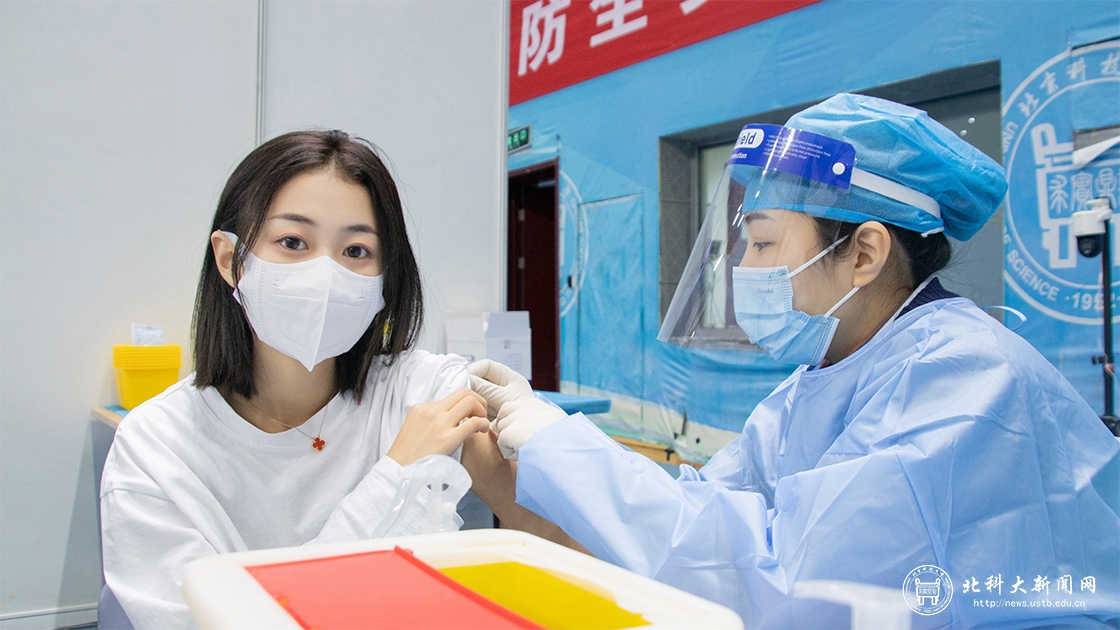 USTB attaches close attention to the organization of booster vaccination work, and selected Olympic Gymnasium as the booster shot vaccination site. Office of Epidemic Prevention and Control, University Hospital, Olympic Gymnasium Management Center and all other units and secondary Party organizations worked together to do a solid job of zones division, site disinfection, and other site-support work. The University Hospital assigned more than 30 medical staff to participate in the booster vaccination work, and Peking University Third Hospital assigned 4 medical staff to support the on-site emergency response, a total of more than 200 staff and student volunteers from various units participated in the site organization work. On the premise of scientific and reasonable division of various zones, USTB also optimized the on-site vaccination waiting experience by setting up an indoor queuing area to reduce the time spent outdoors in winter, and at the same time played vaccination and safety education videos on the screen on site, and set up a psychological station in the detention area for various questions-answering and consultations, fully demonstrating humanistic care.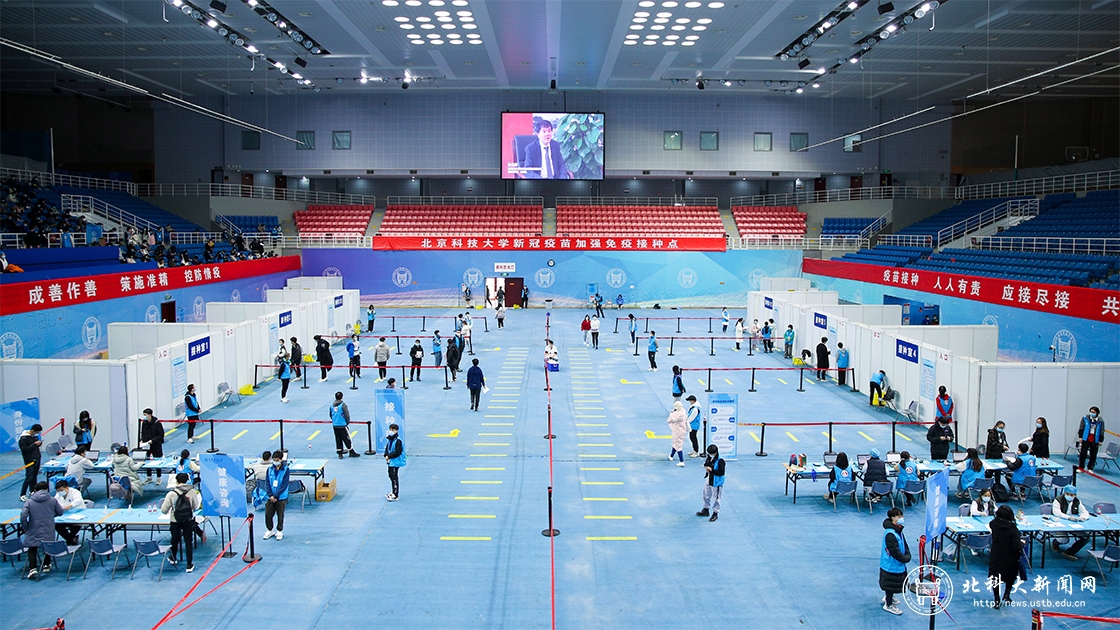 At present, USTB has basically completed the vaccination work for eligible vaccinators, and preliminarily reached the expectations task target. The university will continue to do a good job of in-depth mobilization and organization of vaccination work, and constantly strengthen campus immunization barrier.