On October 13th, USTB held the online cooperation agreement signing ceremony with École Nationale Supérieure de Mécanique et d'Aérotechnique of Institutupérieur de l'aéronautique et de l'espace (ISAE-ENSMA) (English: National Higher French Institute of Aeronautics and Space). Prof. Roland Fortunier, Director of ISAE-ENSMA; Prof.Jonathan Cormier, Professor of Metallurgy and Mchanical Behavior of Superalloys; Ms.Aurelie Cotillon, Head of International Relations; Prof.YANG Renshu, President of USTB; Prof.FENG Qiang, Director of the Office of International Affairs, USTB; and Ms.LI Bei, Associate Director of the Office of International Affairs, USTB attended the signing ceremony. The signing ceremony was presided over by Prof. FENG Qiang.
Prof.YANG Renshu introduced the development history, discipline construction, scientific research, and international cooperation of USTB to the participants of ISAE-ENSMA. He pointed out that USTB has always attached great importance to international exchange and cooperation, and actively participated in Sino-French education, scientific, and cultural exchanges,the signing of this cooperation agreement will help deepen understanding, strengthen close exchanges and cooperation, and promote win-win cooperation between the two sides. He noted that next year marks the 70th anniversary of USTB, and USTB sincerely invites the ISAE-ENSMA to participate in the70th anniversary celebrations as an important partner of USTB.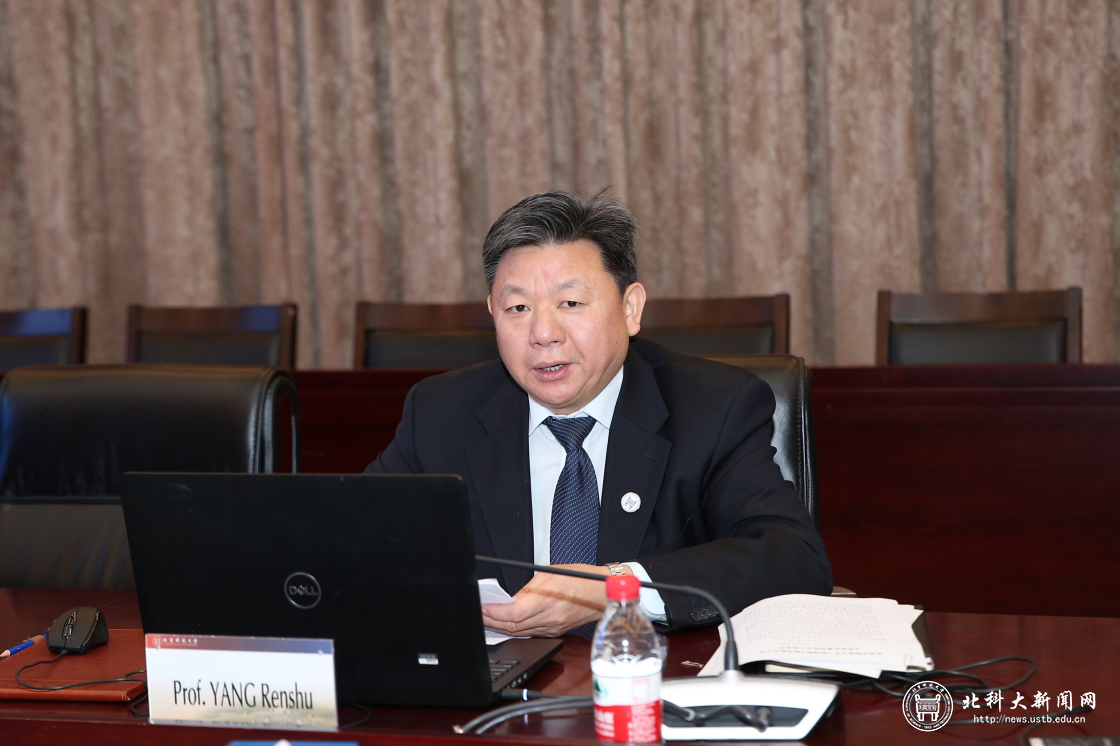 Prof.Roland Fortunier, introduced the history, discipline characteristics, student cultivation, and international influence of ISAE-ENSMA. He said that ISAE-ENSMA is an institute with excellent teaching and scientific research level in aerodynamics, aircraft, automation, mechanics, thermology and other disciplines. It has trained a large number of engineers for France and Europe. ISAE-ENSMA attaches great importance to the cooperation relationship with China and has always paid great attention to the exchange and student cultivation from China and France. ISAE-ENSMA hopes that through the signing of this cooperation agreement, the two universities can establish a long-term cooperative relationship and conduct in-depth exchanges and cooperation in joint research, education, teaching, and other fields.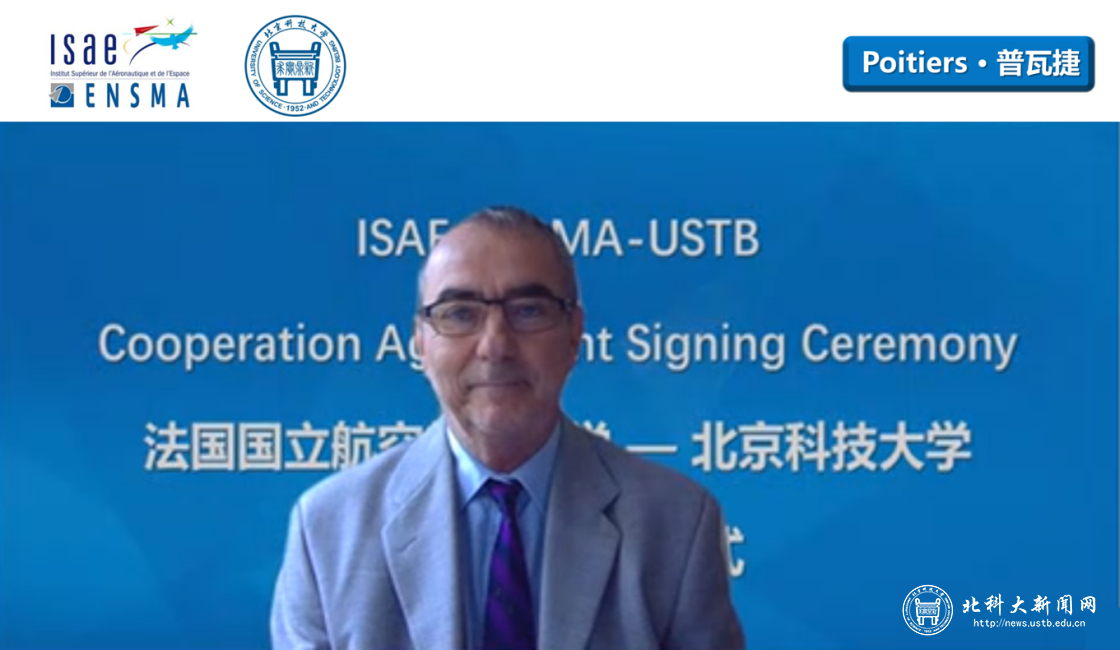 Founded in 1909, the ISAE, affiliated to the French Ministry of Defense, is one of the most prestigious key French universities. It was the world's first dedicated aerospace engineering university and is considered to be one of the best in Europe in the field, also one of the world's recognized famous universities in the field of aviation and aerospace. In Europe, 20% of the masters and engineers in the aerospace graduated from the school every year. ISAE relies on its strong research strength and the support of the academic institutions to realize its scientific research ambition, mainly involving aerodynamics, microlight, propulsion, automation, mechanics, electronics, and computer. The university has a total of 1,600 students atmasters, engineer, and doctoral level. With cutting-edge research technology and top-notch faculty, the school is committed to produce first-class engineers for the aerospace industry.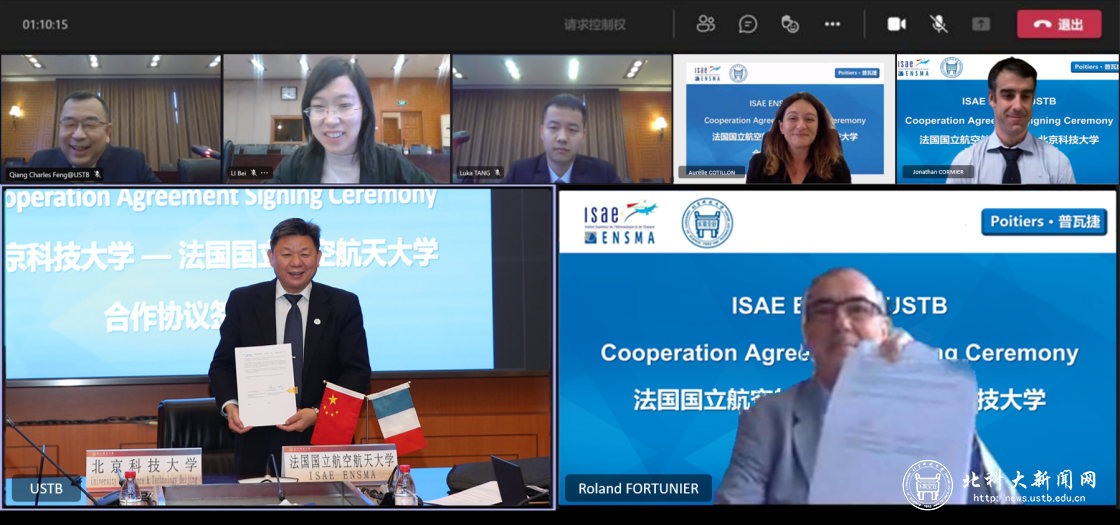 At the signing ceremony, Prof.YANG RenshuandProf. Roland Fortunier signed theinter-university cooperation agreement. In the future, the two universities will carry out close cooperation in student exchange and training, scientific research cooperation and other aspects.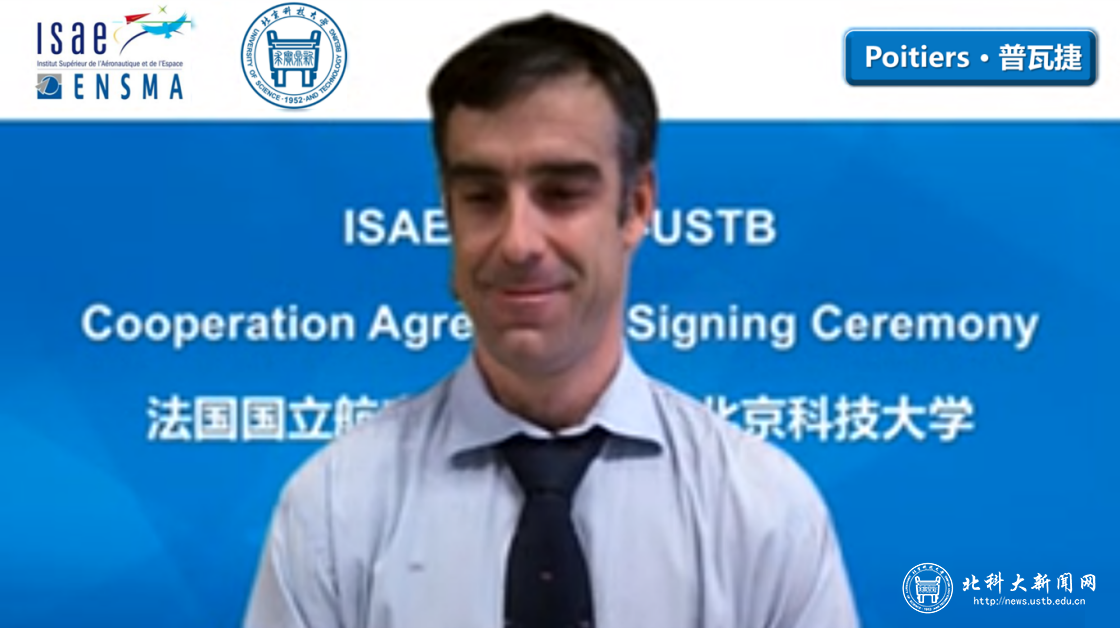 Due to the impact of COVID-19, international cooperation and exchanges are facing challenges, but USTB has overcame difficulties, actively explored high-quality global partners, and strengthened in-depth cooperation with international high-level universities, thus promoting the completion of this signing ceremony. The signing ceremony will be a good start to the exchange and cooperation between the two universities, and the two sides will continue to deepen cooperation in talent training, faculty exchanges, scientific research cooperation and other fields in the future. USTB will also overcome the difficulties brought by the external environment, continue to promote international cooperation and exchange, optimize the layout of high-level global cooperation and exchange, and build a new pattern of international cooperation in the new era.