The 20th graduation anniversary of classes of 1996 and 1997 was successfully held at USTB, with the theme of cherishing the friendship in USTB community and anticipating China's dream altogether. The event was attended by university leaders including USTB Chancellor WU Guilong, Vice Presidents Prof. WANG Weicai and Prof. HE Minqing, former USTB President Prof. YANG Tianjun, who served from 1993 to 2004, and more than 400 alumni of the 1996- and 1997-class, in addition to about 25,000 people watching the live broadcast online.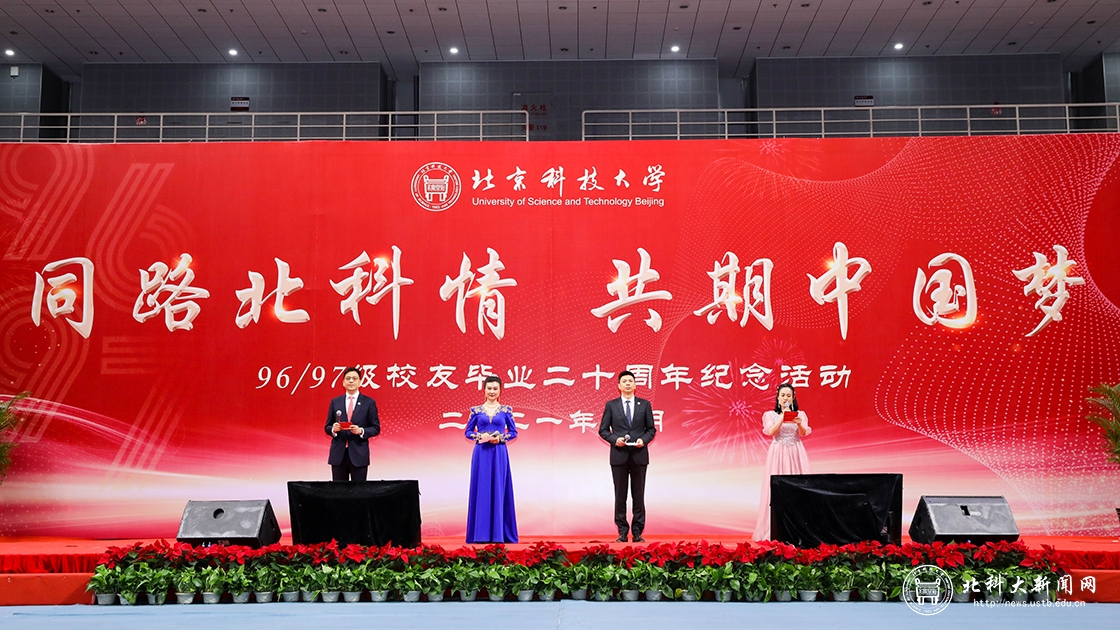 On behalf of USTB, Mr. Wu extended a warm welcome to the alumni who made the trip to their alma mater, and expressed his heartfelt appreciation for their continued care and support for the university. During Prof. Yang's speech, he expressed his gratitude towards the alumni for their outstanding contributions in all walks of life. He fondly recalled the campus life he spent with his alumni 20 years ago, and also introduced the major breakthroughs made by the school in various fields in the past two decades.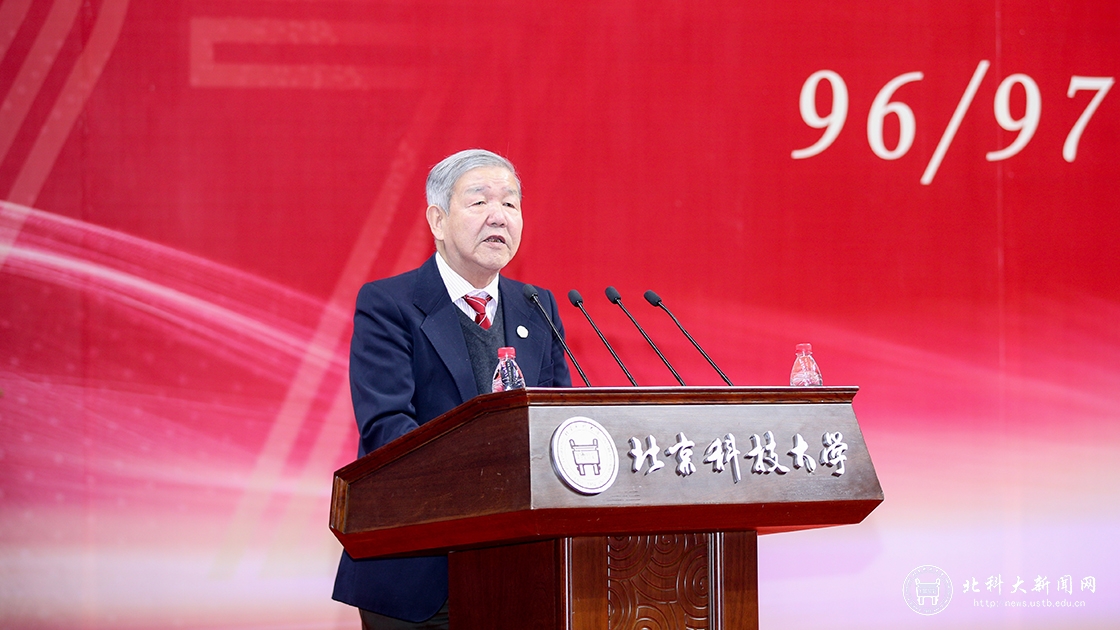 After that, two excellent alumni speakers of the class of 1997, Mr. WU Fei and Mr. HOU Jianhui, respectively recalled how they spent their four years at USTB and what praiseworthy experiences they had during their careers. They expressed their gratitude towards USTB and determination to support the development of their alma mater.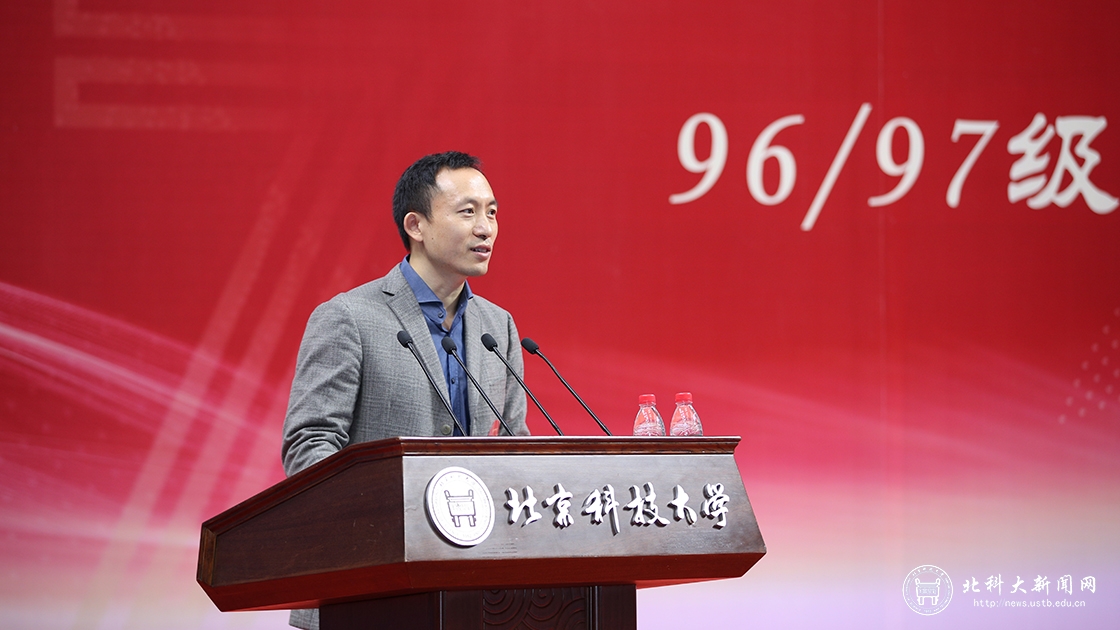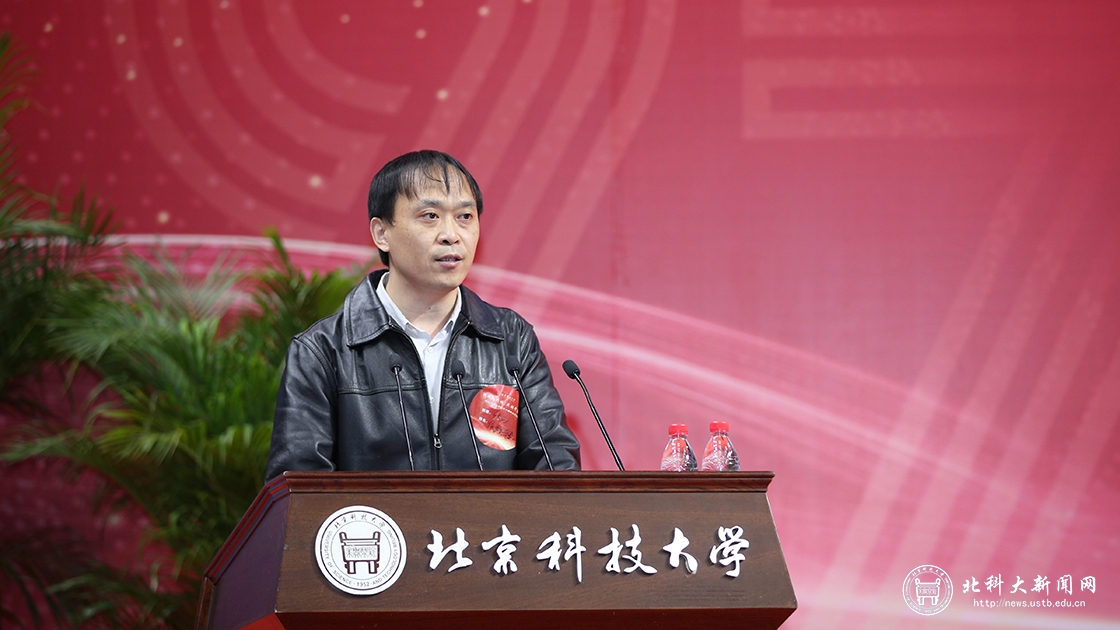 To express their gratitude towards USTB and support its future development, the classes of 1996 and 1997 established the 96 and 97 alumni foundations to support the development of the alma mater.
Following the speech was a delightful performance by current students and alumni to share their happiness and to mark the special day.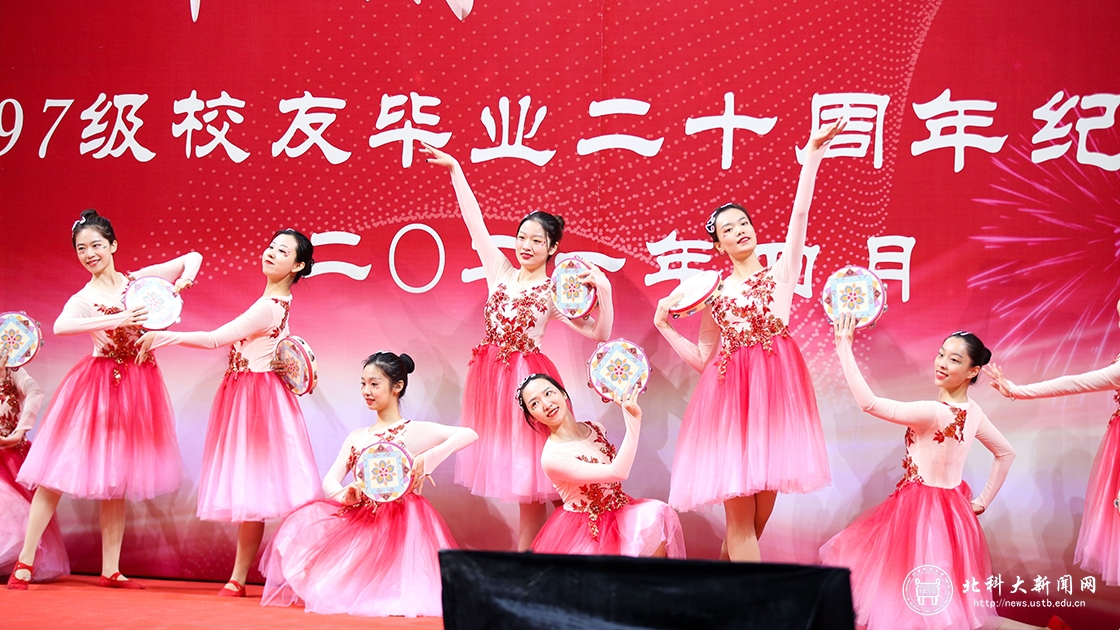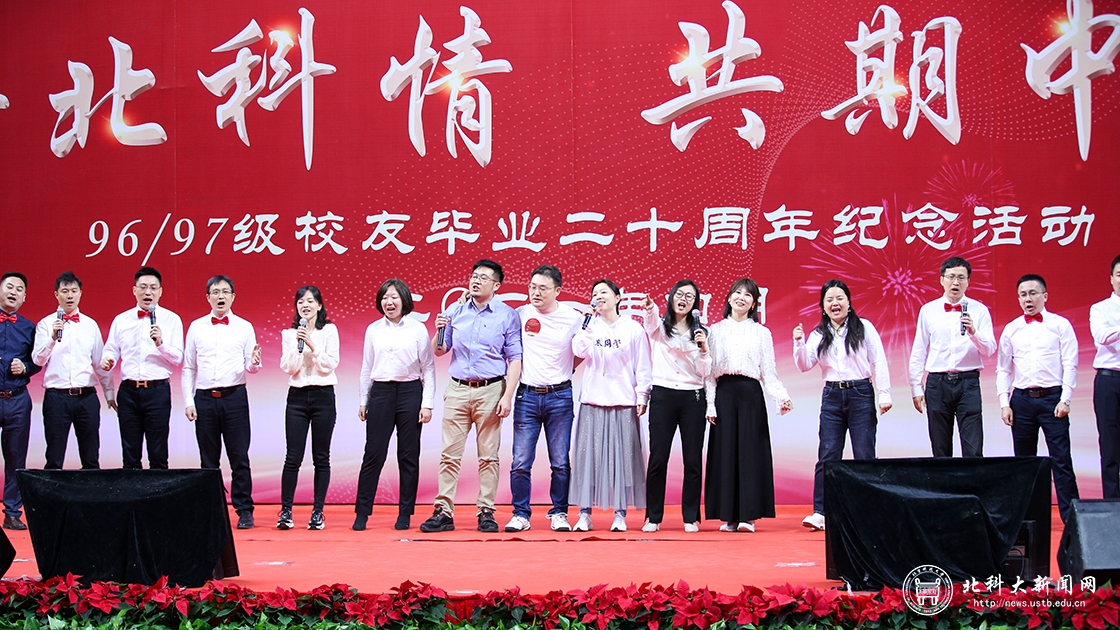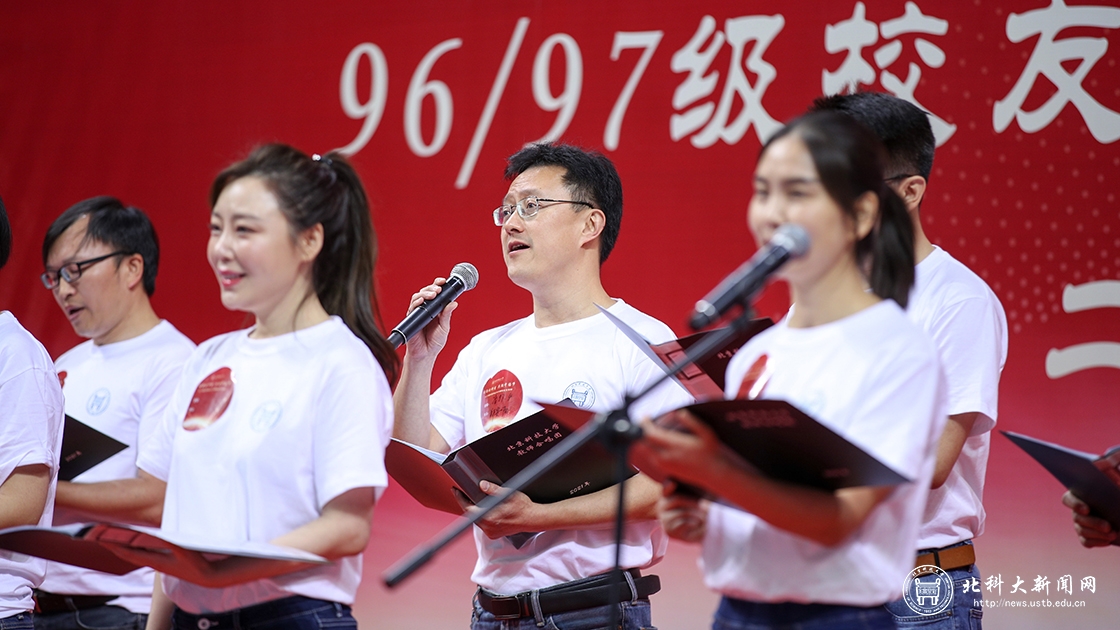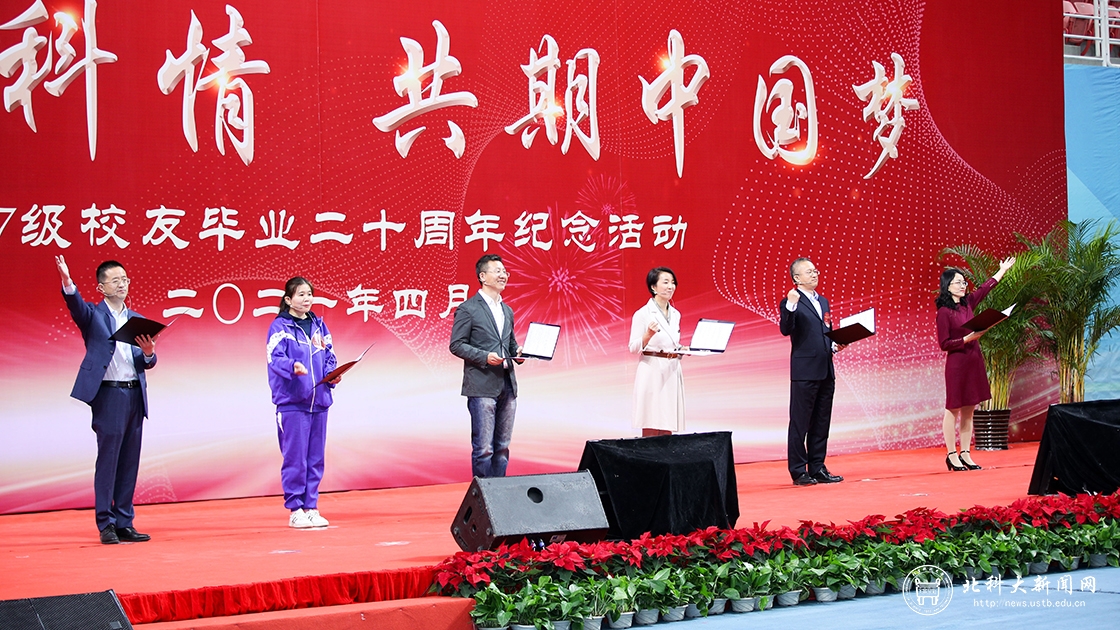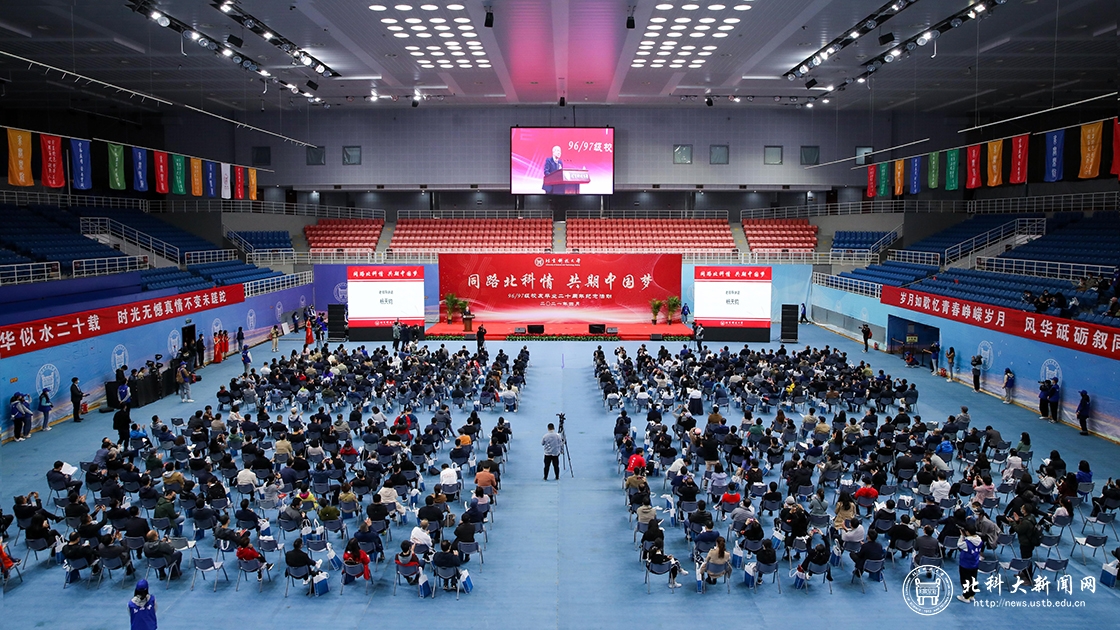 Finally, the attendees had their photos taken in front of the USTB gymnasium.
For those who were absent due to the ongoing epidemic prevention, videos and photos were broadcast live through various platforms that were made available by the Office of the Alumni Association, the Office of Information Technology, the Department of Public Affairs and Communications, the Department of Student Affairs and the Communist Youth League Committee, including campus live broadcast platform and newly developed mini program "USTBers". All these were implemented to create a warm, synchronized and immersive atmosphere for the alumni.