On January 10th, Mr. LI Meng, Member of the Party Committee, Vice Minister of the Ministry of Science and Technology (MOST), and Chief Director of the State Administration of Foreign Experts Affairs (SAFEA), led his delegation to USTB to investigate the international cooperation and exchange work of USTB and interview foreign experts. Mr. WU Guilong, Chancellor of USTB, Prof. LV Zhaoping, and Prof. YAN Xiangbin, Vice Presidents of UST, as well as representatives of foreign experts and international students, attended the symposium. The symposium is presided over by Prof. LV Zhaoping.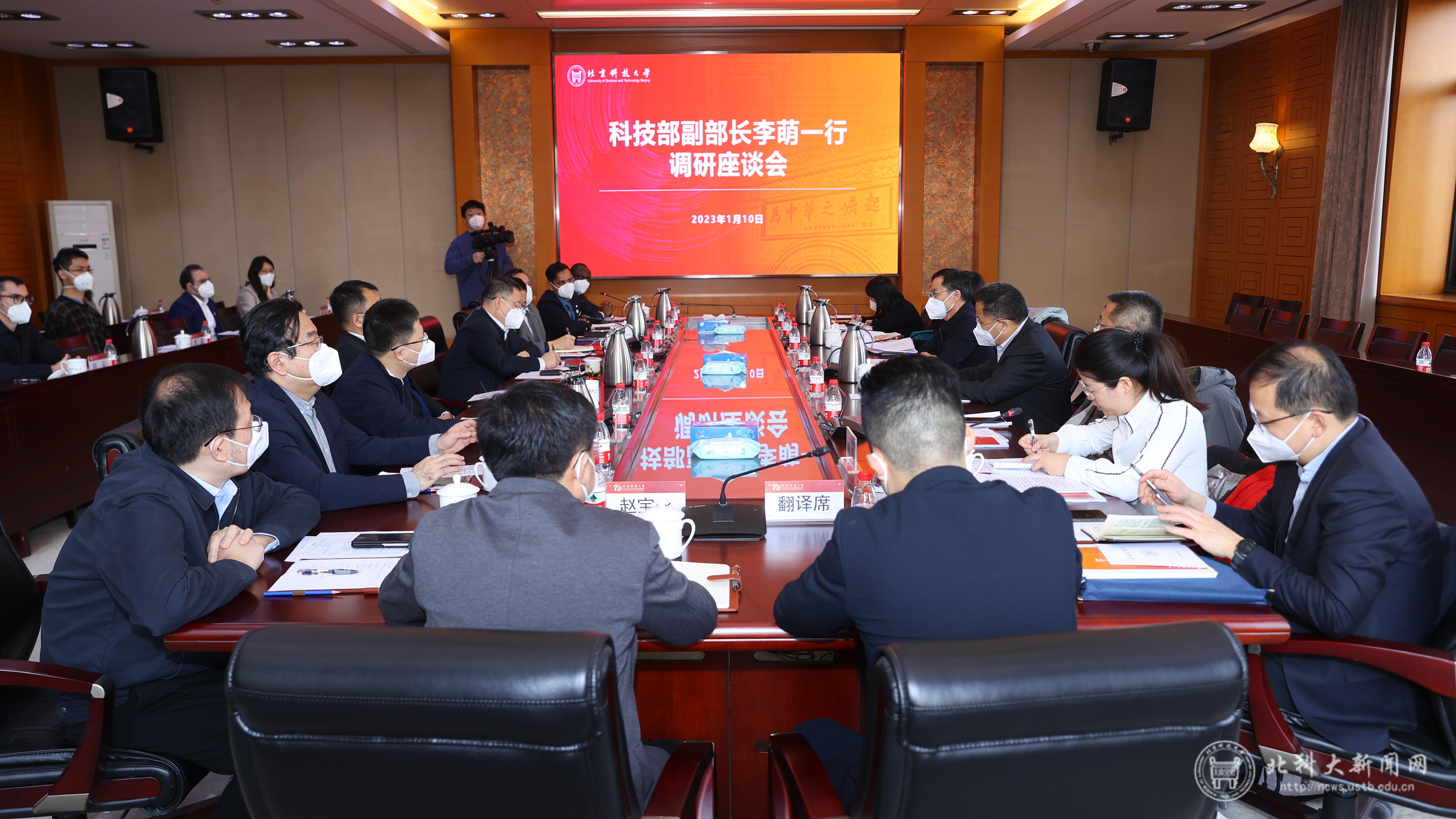 Site of the symposium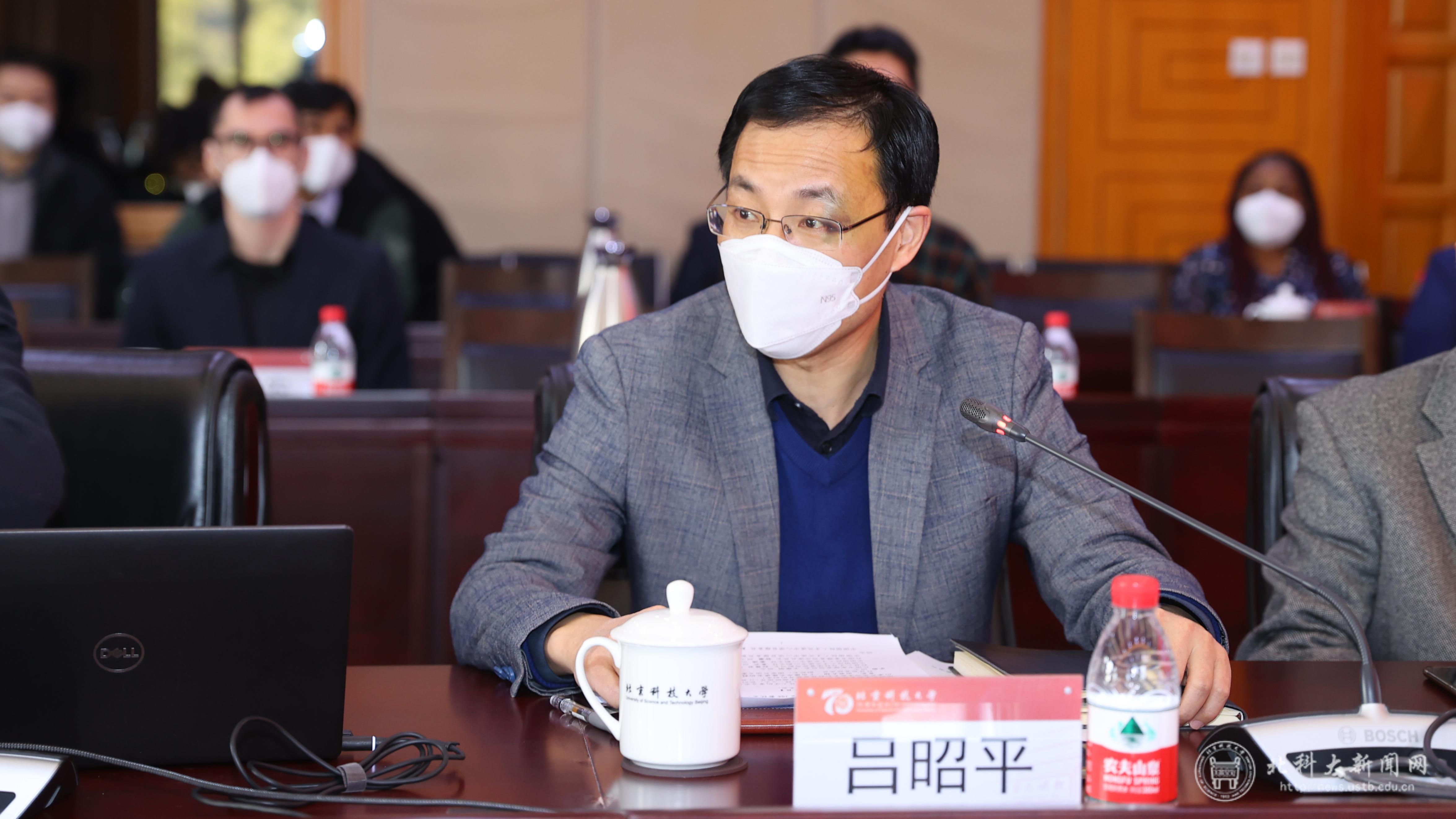 Prof. LV Zhaoping presided over the symposium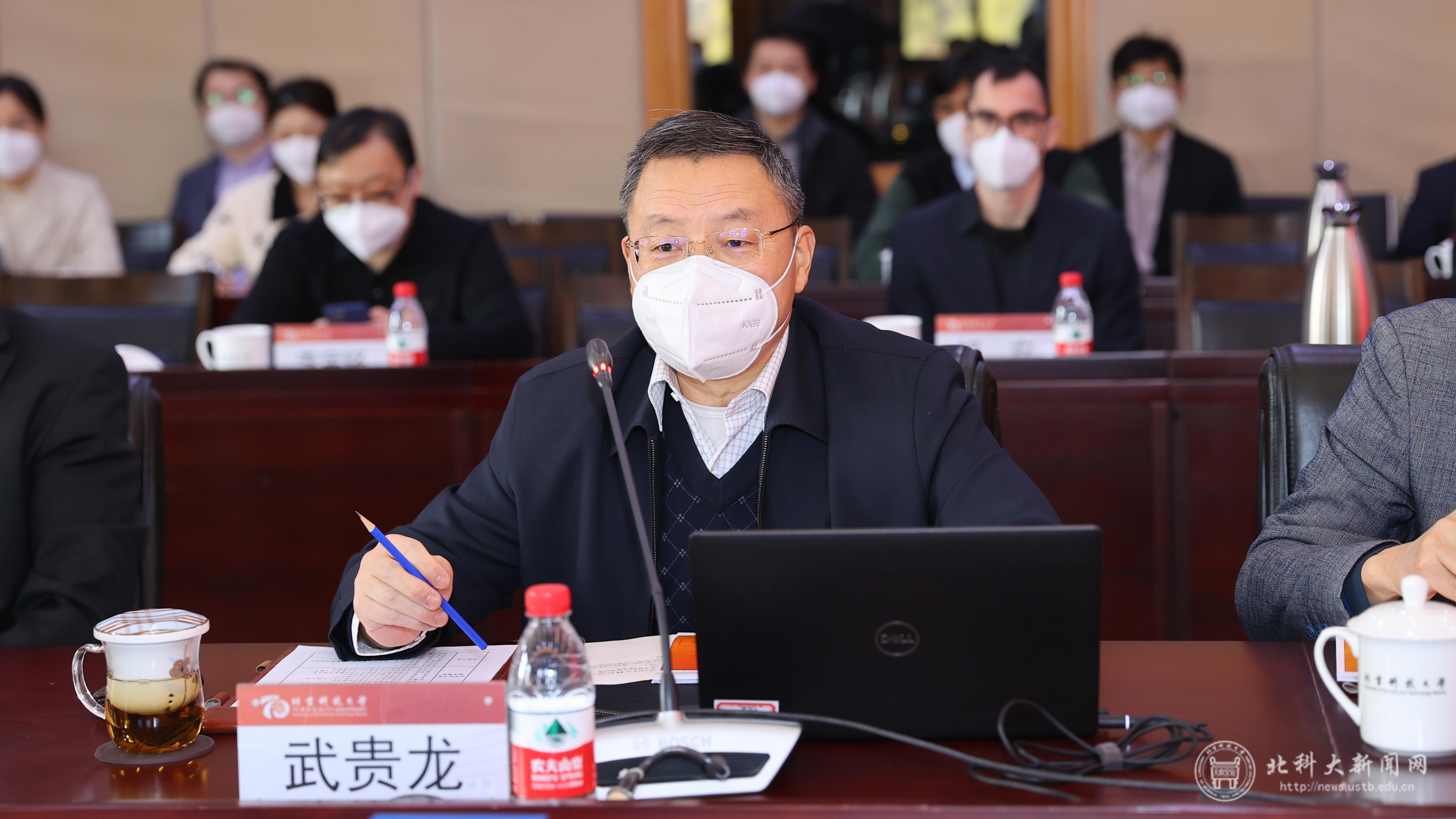 Mr. WU Guilong spoke at the symposium
At the symposium, Mr. WU Guilong reported on the development of USTB in recent years and the international cooperation and exchange work. He pointed out that USTB will adhere to the guidance of XI Jinping's Thoughts on Socialism with Chinese Characteristics for a New Era, fully implement the spirit of the reply letters from President XI Jinping to USTB senior professors and Pakistani students, grip the socialist school-running direction, building a high-level faculty & staff team to our utmost effort, continue to serve the need of the country's strategic goal, and strive to create a new situation of confluent high-quality development of the university. Mr. WU said that USTB adheres to the philosophy of internationalization and strengthens in-depth cooperation with world-class universities and high-level scientific research institutions, and actively builds a new pattern of open and diversified international cooperation and exchange based on the five internationalizations of "student education, faculty training, scientific research cooperation, innovation and entrepreneurship, and cultural diffusion."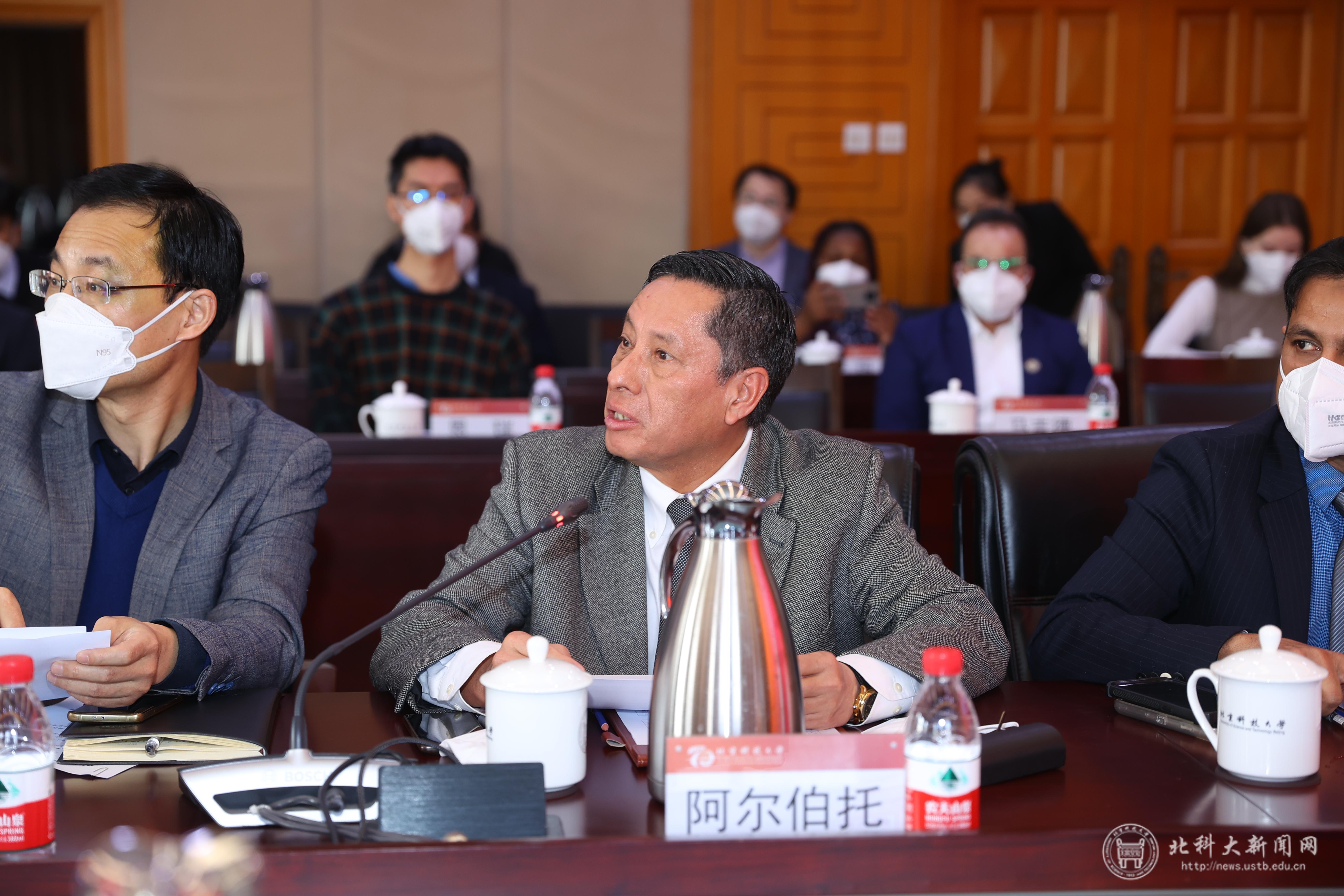 Prof. Conejo gave a report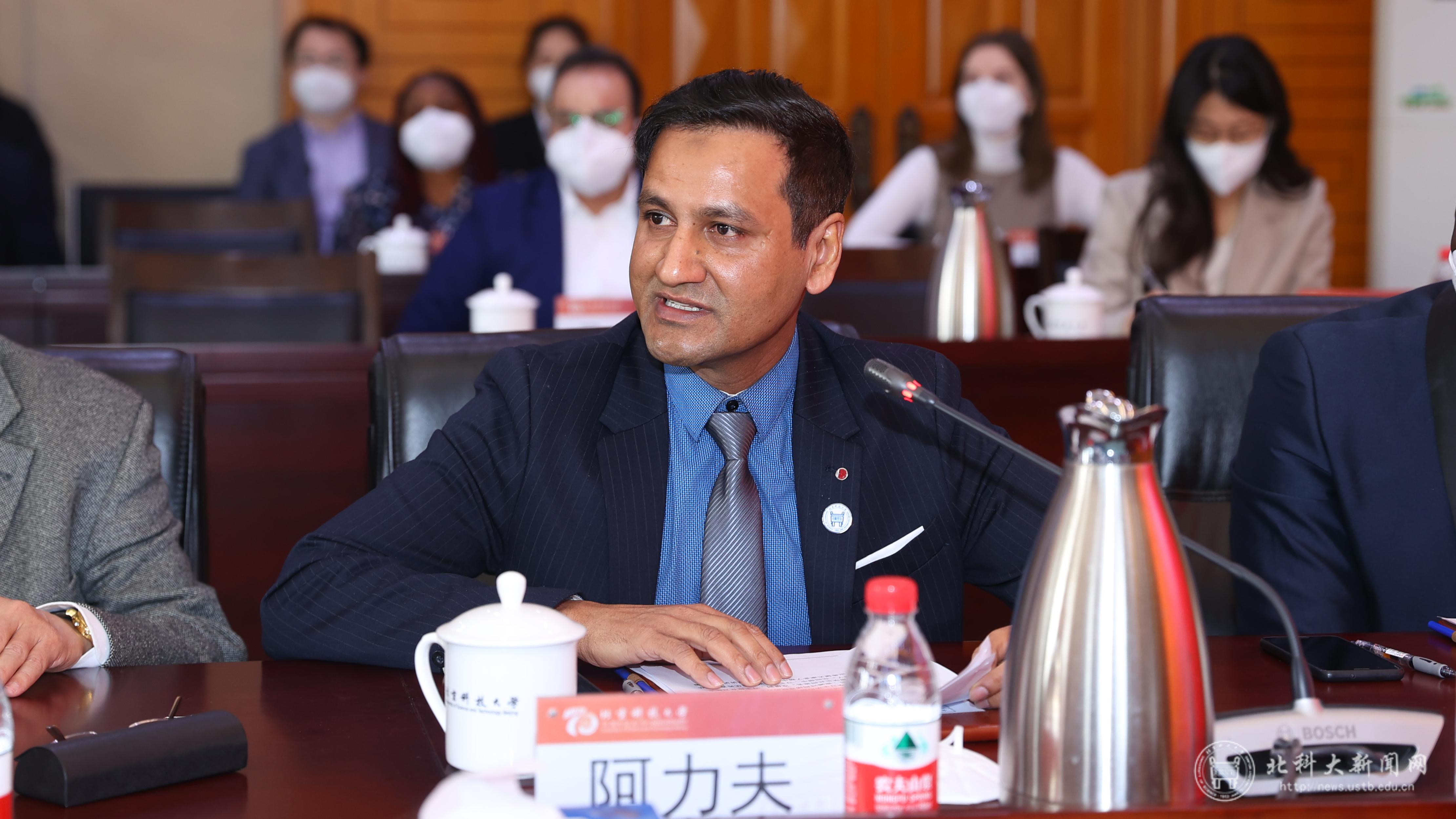 Mr. Arif gave a report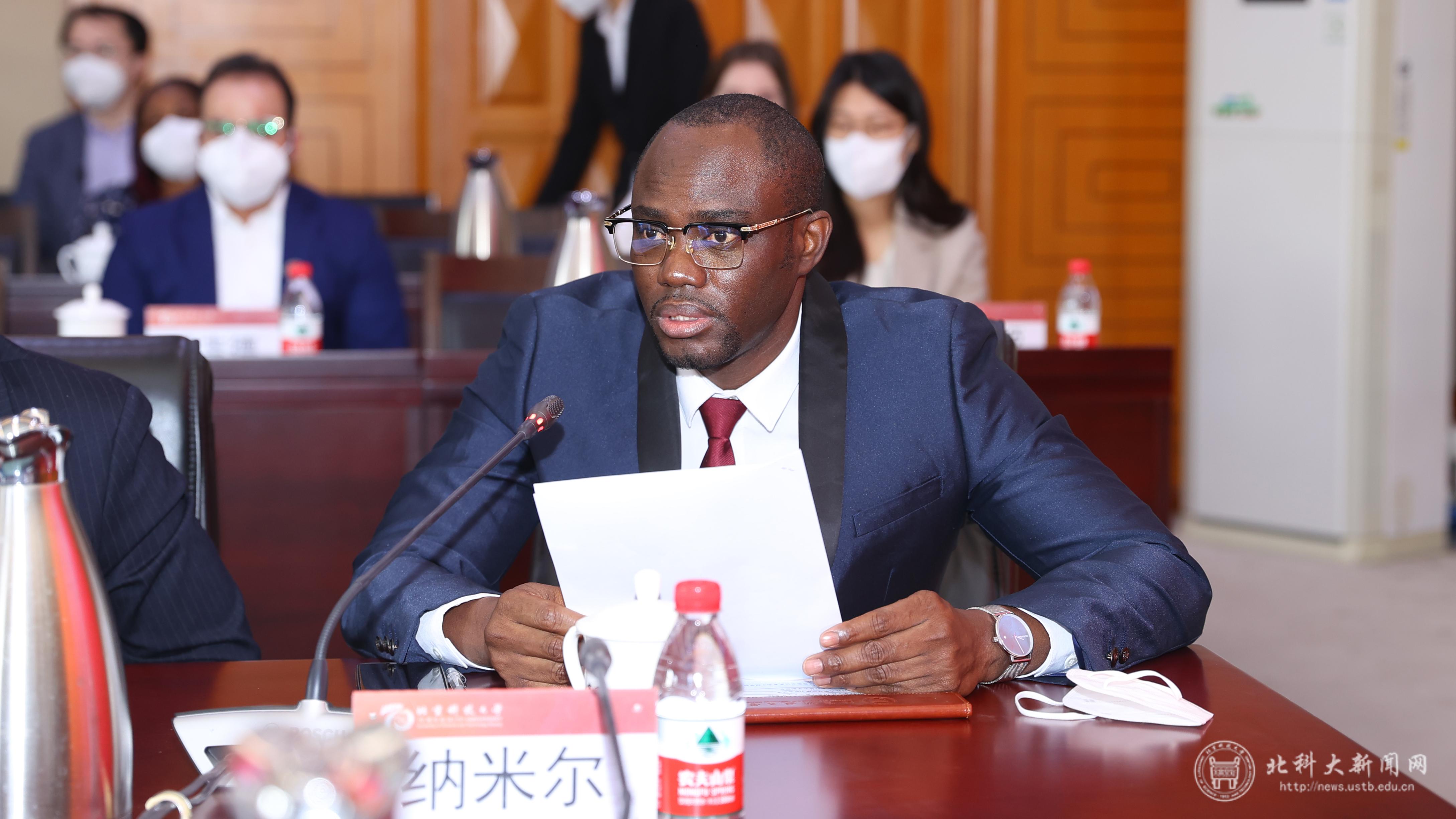 Namir give a report
During the discussion and exchange session, Prof. Alberto N. Conejo from the School of Metallurgical and Environmental Engineering said that talent introduction is the top priority in the development of most countries. He hopes to be more engaged in China's scientific and technological innovation and contribute to developing the world's metallurgical industry. Mr. Muhammad Arif Mughal, a lecturer from the School of Intelligence Science and Technology, shared his experience from a student of USTB to a teacher of USTB. He thanked his Alma Mater for its cultivation and said he would be an envoy to enhance mutual trust between China and Pakistan and contribute to the China-Pakistan friendship. International student representative Namir Domingos Raimundo Lopez briefly introduced his research progress and learning experience and thanked USTB for providing an academic and cultural exchange platform for international students.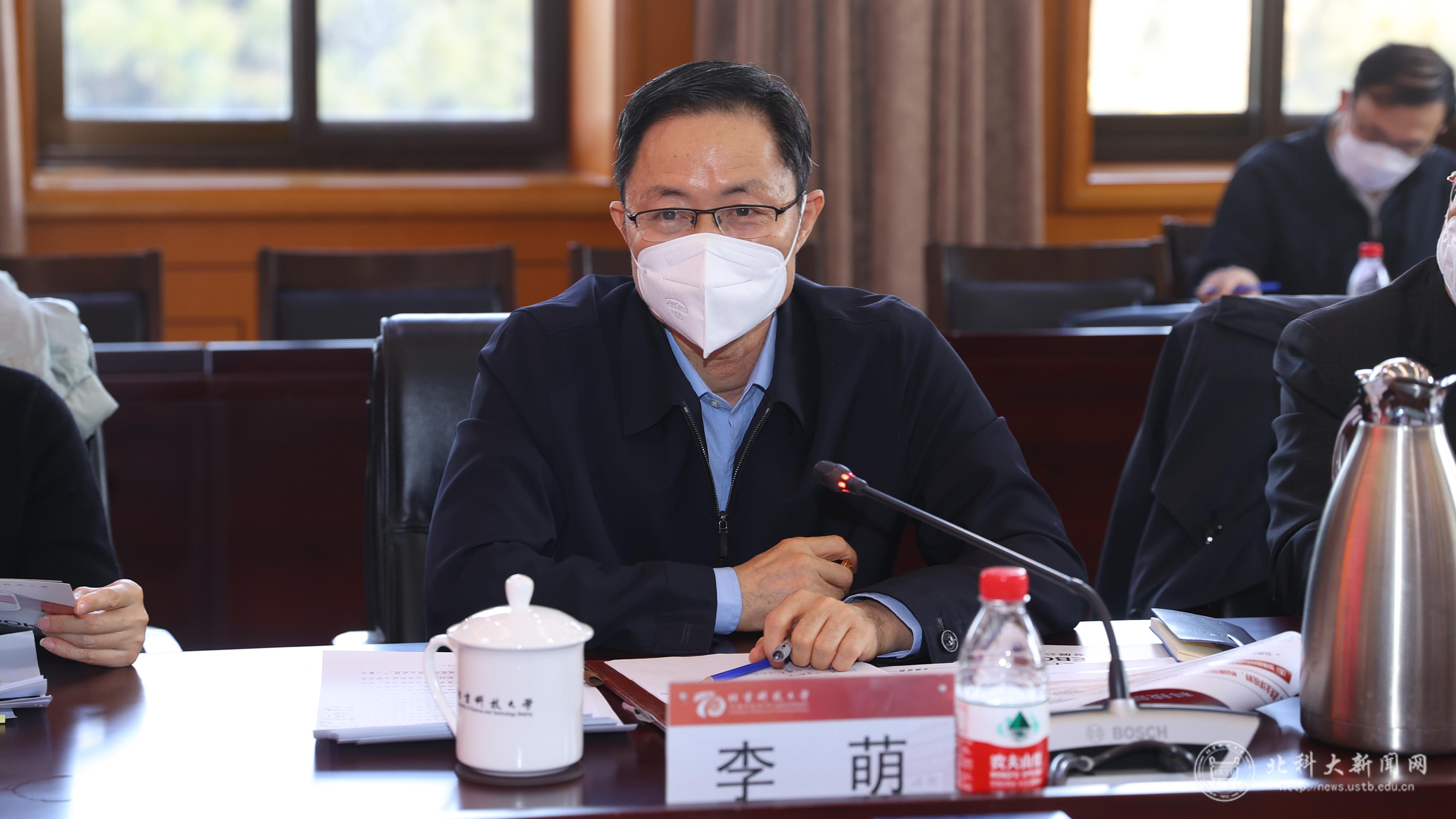 Mr. LI Meng made a concluding speech
In his concluding speech, Vice Minister LI Meng thanked all foreign experts and extended New Year greetings to everyone. He said that the Chinese government has always attached great importance to and cared about foreign experts and international students in China. Through research and investigation, the Government will further understand the needs of foreign experts working and living in China and listen to their opinions and suggestions on China's policies and measures. The Vice Minister fully affirmed USTB's development in recent years and its contribution to the fields of metallurgical engineering and materials science. He pointed out that USTB should earnestly implement the spirit of the 20th National Congress of CPC and further strengthen talent cultivation, scientific research, social service, and cross-cultural exchanges. He stressed that USTB should expand international scientific and technological exchanges and cooperation, strengthen the construction of an international scientific research environment, accelerate the training of international talents, and form an open and innovative ecology with global competitiveness.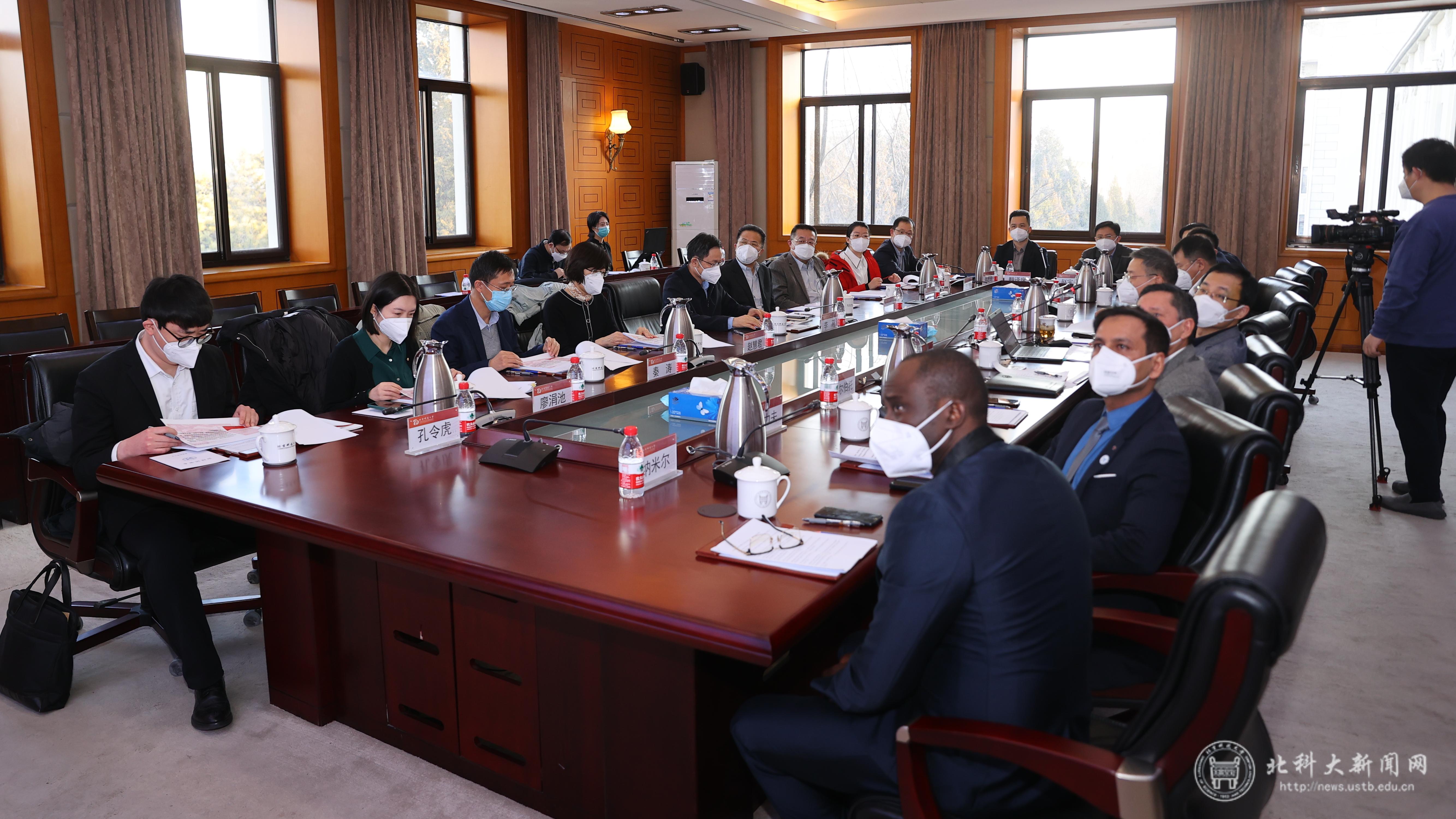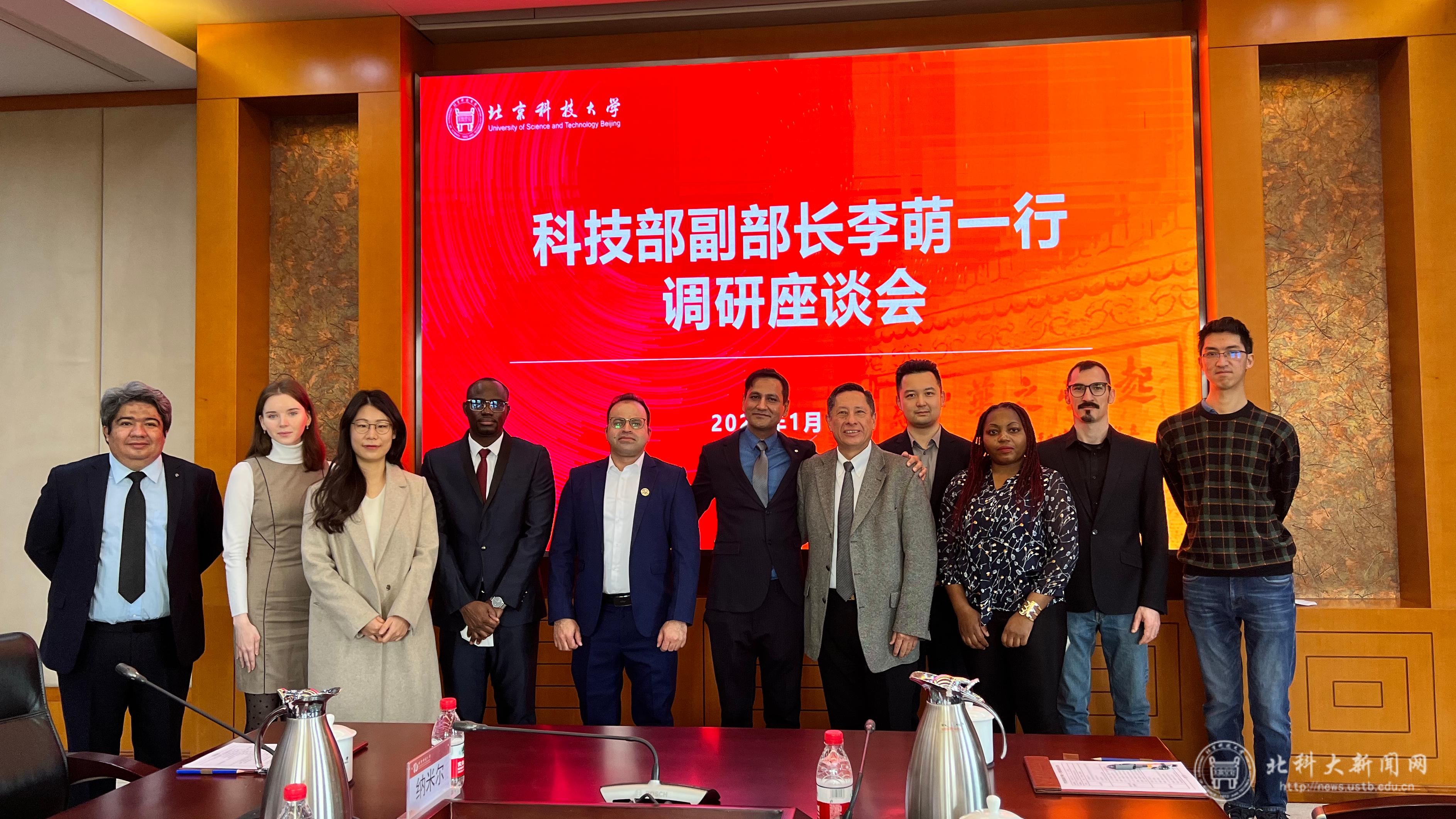 Group photo of USTB foreign experts and international students representatives
Mr. WANG Junming, Director-General of the Department of Foreign Expert Services at SAFEA; Ms. ZHAO Huijun, Deputy Director of Science and Technology Talent and Popularization at SAFEA, and heads of other relevant departments of SAFEA; Mr. SHENG Jiawei, Director of the USTB Office of the Party Committee and the Office of the President, Prof. FENG Qiang, Dean of the USTB Department of Science and Technology, Prof. ZHANG Dawei, Director of the USTB Office of International Affairs, Prof. ZHAO Baoying, Director of the USTB International Student Center, and other relevant personnel from USTB attended the symposium.
Draft & Revision: CHENG Mingyuan