On the morning of February 24th, the first large-scale comprehensive double-selection career fair for the spring semester of the 2023 graduates was held in the USTB gymnasium. More than 340 employers, including China Minmetals, China State Construction Group, and Shougang Group, participated in the career fair, covering a wide range of fields such as steel and metallurgy, equipment manufacturing, information, internet, etc. It was also the largest one since USTB started the spring double-selection career fair. Prof. SUN Jinghong, Vice Chancellor of USTB, visited the site of the double-selection career fair to have an idea of the employment situation of graduates and exchanged ideas with representatives of participating enterprises. Mr. LV Chaowei, Director of the Department of Admissions and Career Services, and relevant personnel of the different schools accompanied the visit.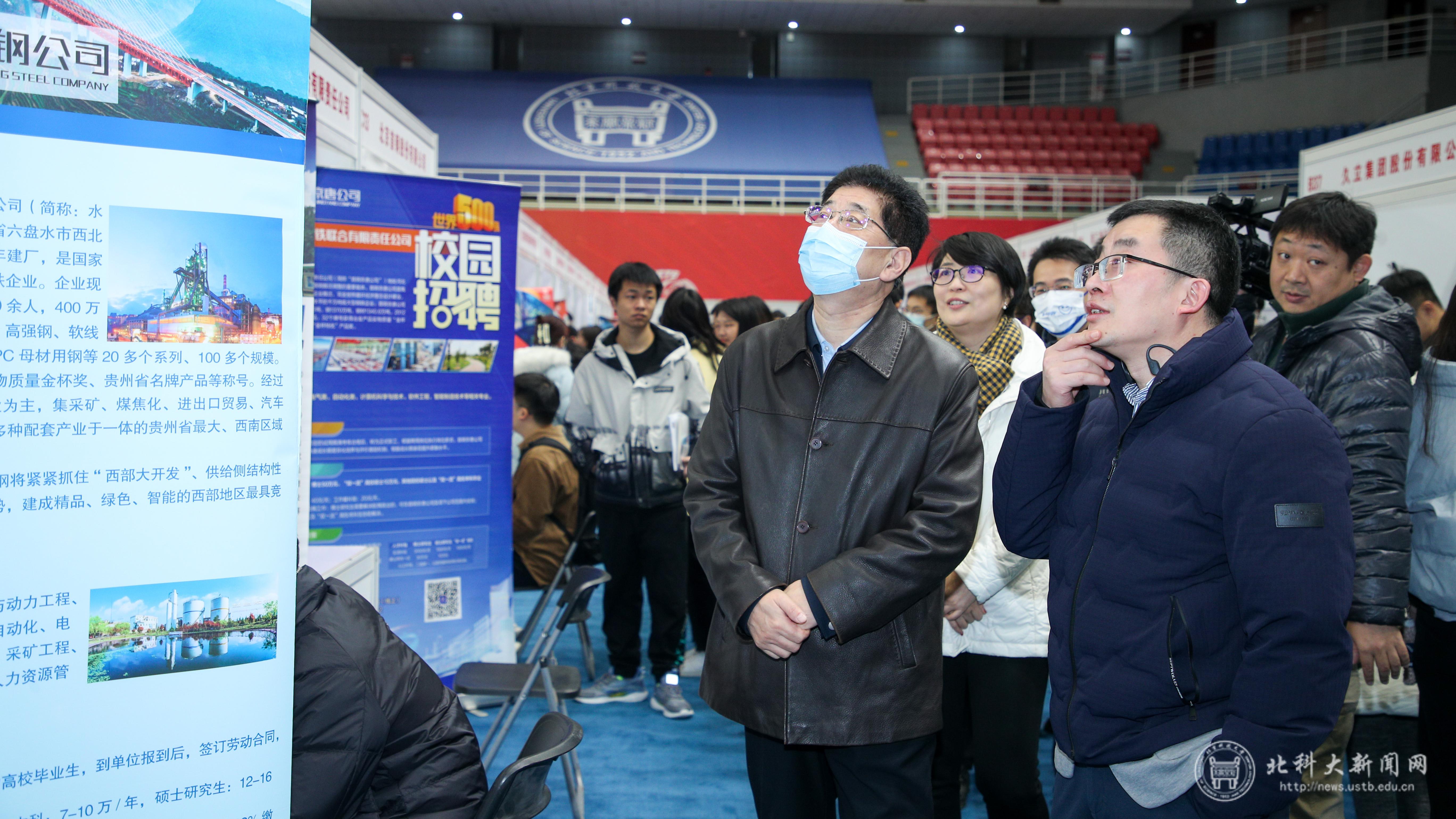 Prof. SUN Jinghong visited the site of the double-selection career fair
Prof. SUN Jinghong visit the career fair to learn more about the employment needs of enterprises and students' job-hunting situation. He said that under the current employment situation, enterprises are welcome to recruit on campus to provide high-quality positions for our graduates. At the same time, he thanked the employers for their recognition of our graduates and hoped to strengthen the linkage in talent cultivation, scientific research, and other aspects in the future.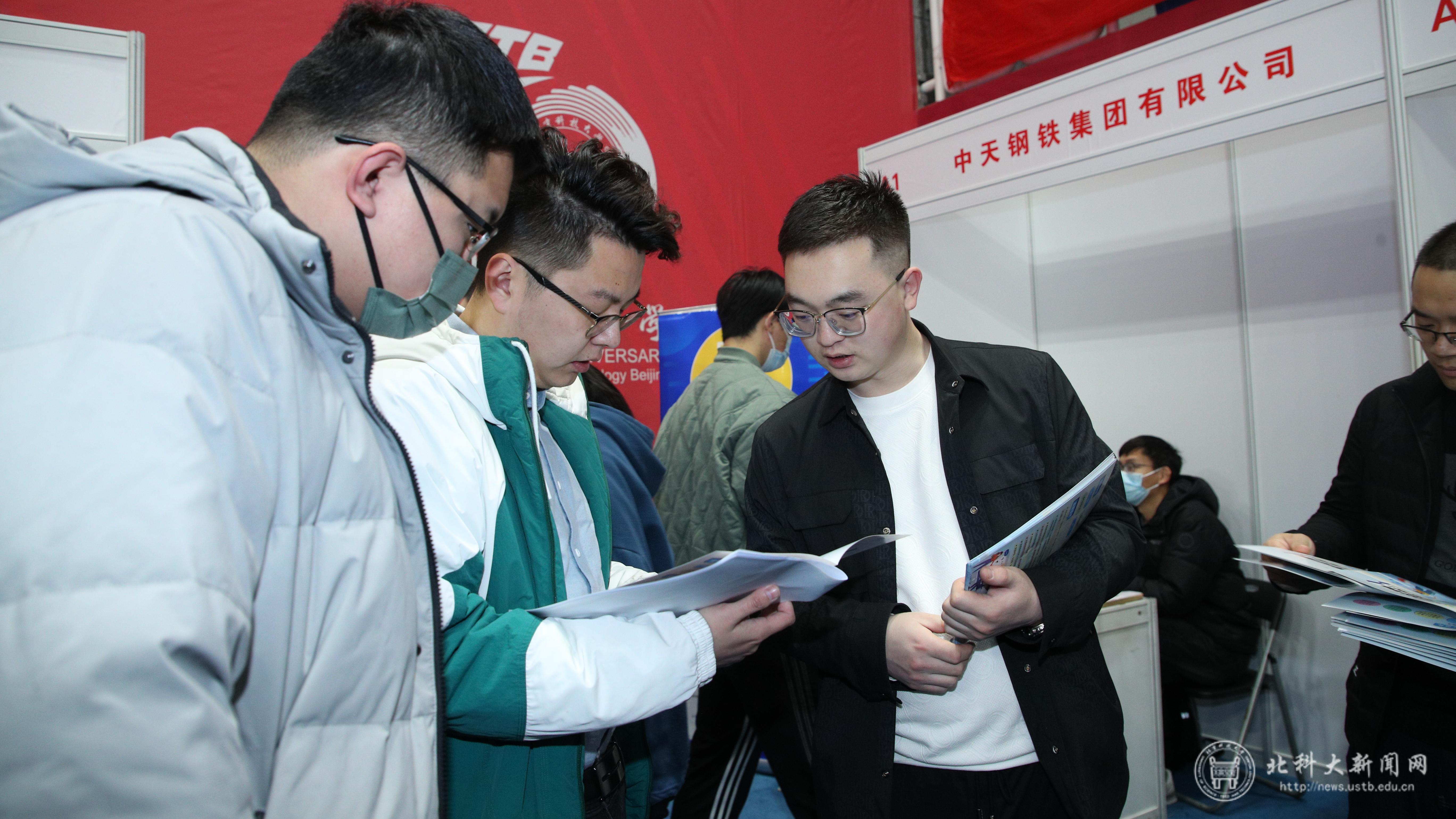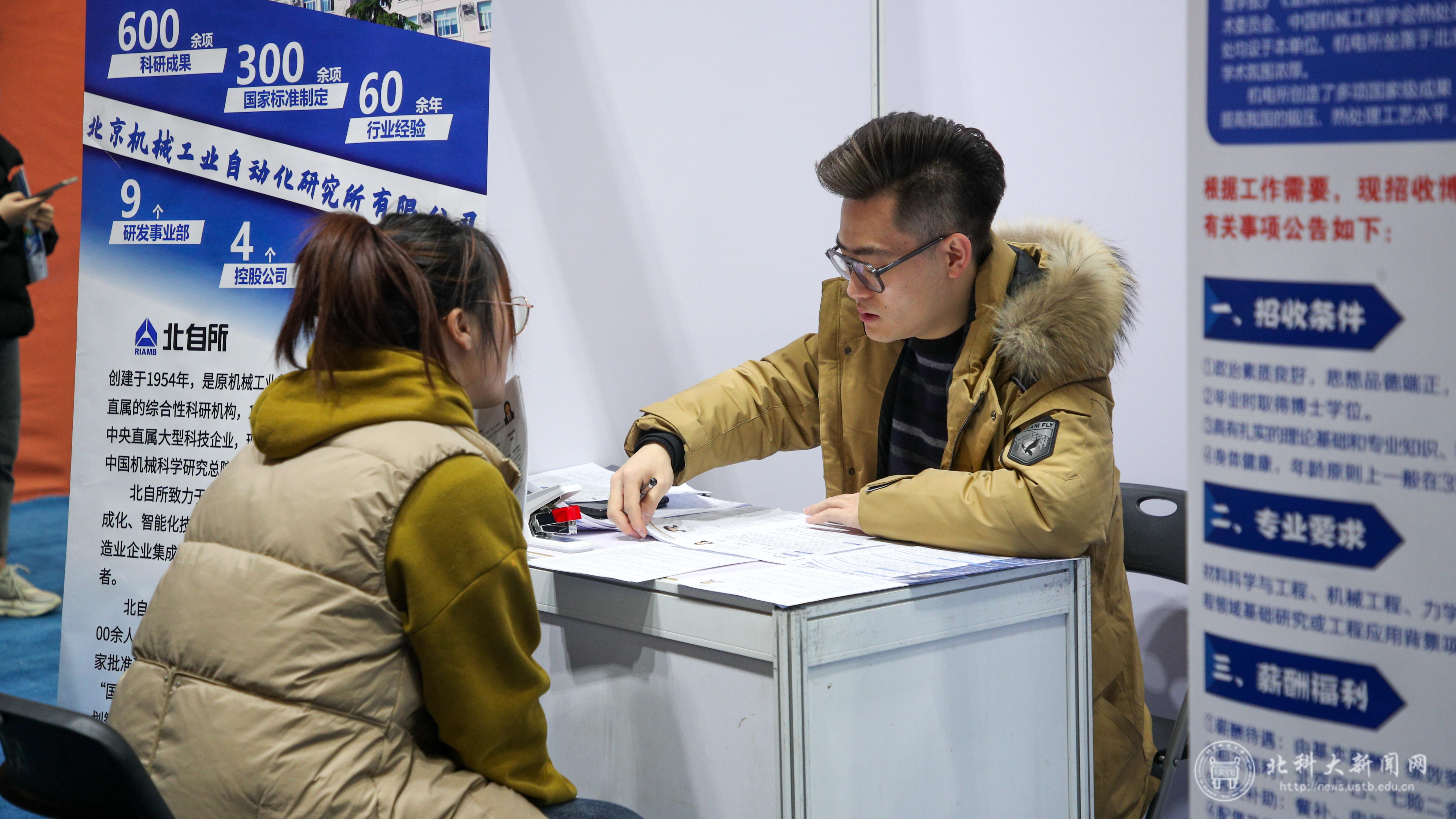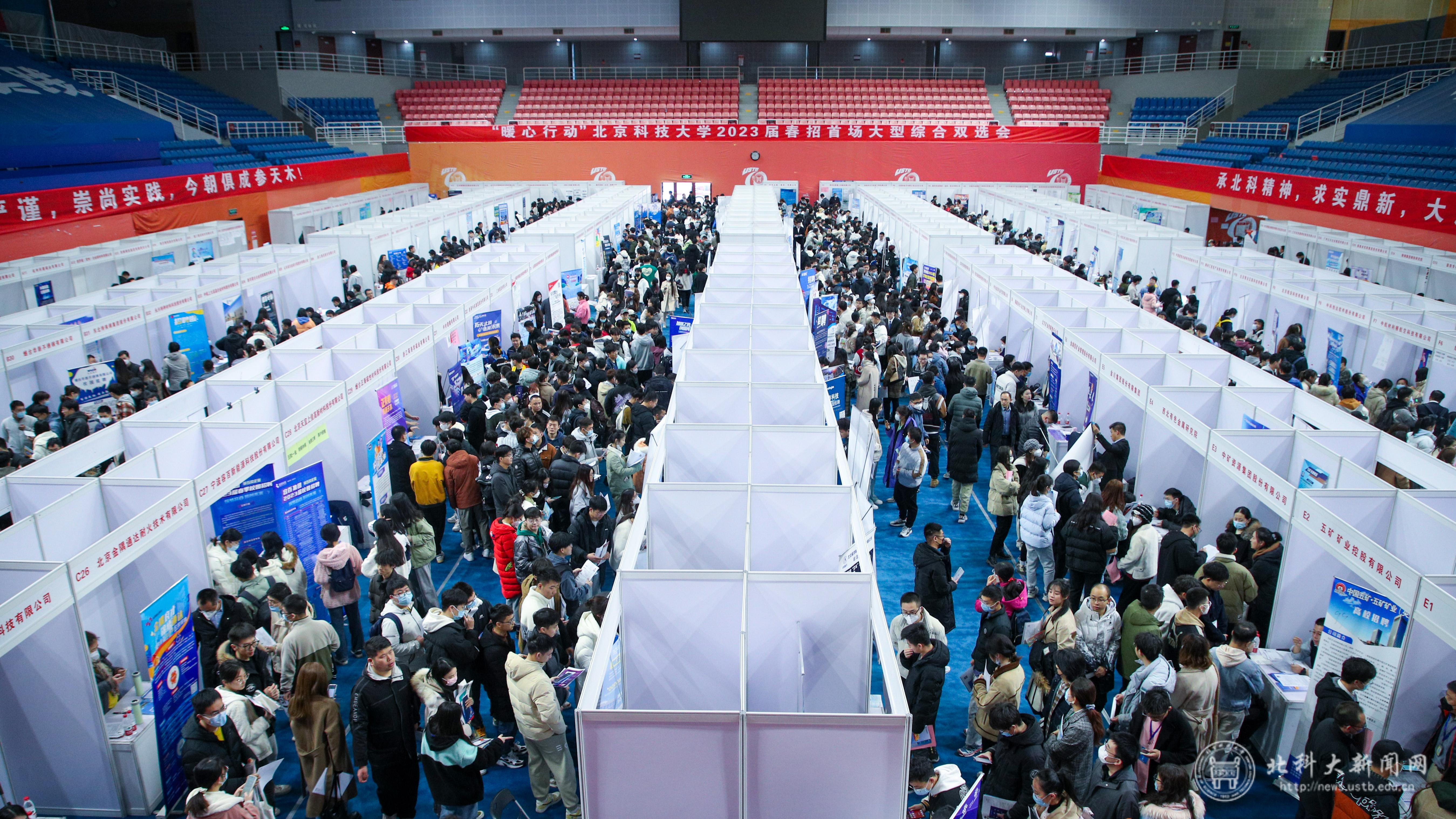 The career fair
This is the first large-scale double election for the 2023 graduates of USTB in spring. It was held in the first week of school. With high enthusiasm, the number of participating enterprises and students reached the highest level in the history of the same period, truly reflecting the "two-way run" after the employment market recovered. USTB will grasp the window period of spring recruitment, and do a good job in mobilizing and supporting the employment of 2023 graduates, continue to implement the emphasis on employment, explore market resources, and make the greatest efforts to promote full employment and high-quality employment of graduates.
Draft: ZHANG Guolin
Revision: CHENG Mingyuan