On September 15th, to further implement the Action Plan for Quality Improvement in Undergraduate Talent Cultivation of Beijing Higher Education (2022-2024) and promote discipline construction with high quality, the Beijing Municipal Education Commission held a meeting on undergraduate discipline construction for universities in Beijing through the online platform. MR. Liu Changan, a member of the Municipal Education Working Committee and Deputy Director of the Municipal Education Commission attended the meeting and addressed the meeting. Prof. WANG Luning, Vice President of USTB, was invited as a guest speaker to deliver a speech titled "Promote the construction of undergraduate disciplines with the mission of powering the nation through iron and steel as well as science and education". Relevant heads of different schools at USTB attended the conference in the sub-venue.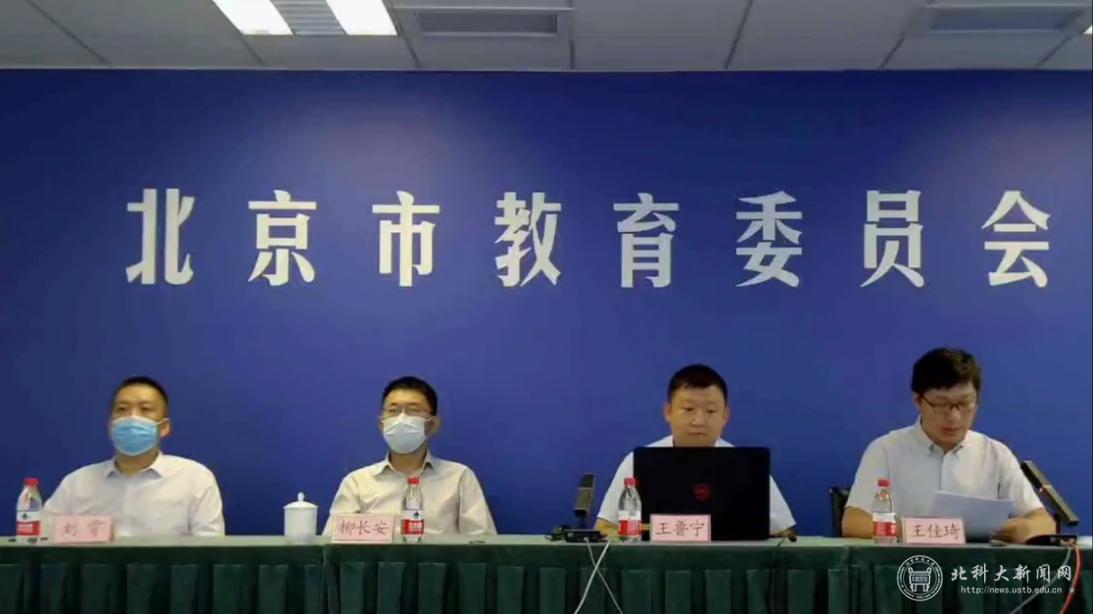 The site at the main-venue
Prof. WANG Luning started with solid strides in discipline construction and the reform and exploration of Materials Science and Engineering. He first recapped the establishment of our school and reviewed the study of President XI Jinping's reply to all Pakistani students and to senior professors at USTB. Secondly, he introduced USTB's method in promoting the construction of disciplines from aspects such as implementing a Full-course of Advisor System for Undergraduate Students, cultivating teaching staff with high quality, etc.

Prof. WANG Luning gave a keynote speech
At the same time, Prof. WANG Luning analyzed the reform and exploration of Materials Science and Engineering from the perspective of discipline introduction, teaching reform, and reform achievements, and mainly introduced the practice of "Big Materials Science" talent cultivation mode for Engineering students, educational concept, and so on.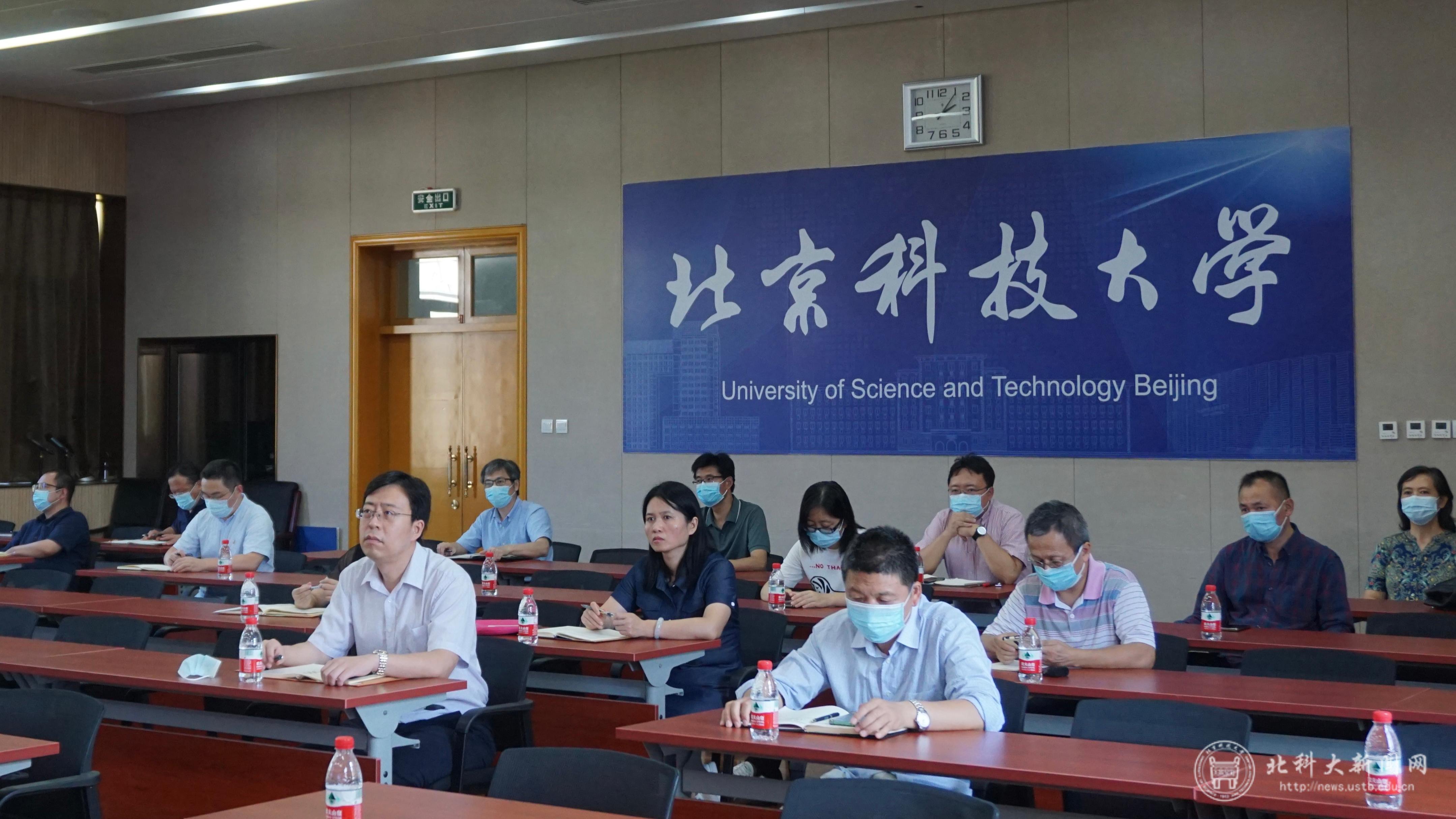 Sub-venue at USTB
With the guidance for disciplines construction in Beijing universities provided by this meeting, USTB will strictly implement its decisions, optimize the talent cultivation structure according to the national strategy and demand for the Capital's economic development and industrial upgrade, and accelerate the adjustment of discipline layout in order to build a talent cultivation system with USTB characteristics and comprehensively improve the level of education.
Draft: LIU Feiyi
Revision: CHENG Mingyuan