December 2nd, 2021 marks the tenth "Traffic Safety's Day of China". Under the guidance document issued by eight government agencies, including the Ministry of Public Security, the Ministry of Education, the Central Committee of the Communist Youth League, etc. USTB actively carried out a series of traffic safety publicity activities, advocating that the majority of teachers and students consciously abide by the rule of law and traffic civilization guidelines, to develop the trend and spirit of being law-abiding, modest and civilized.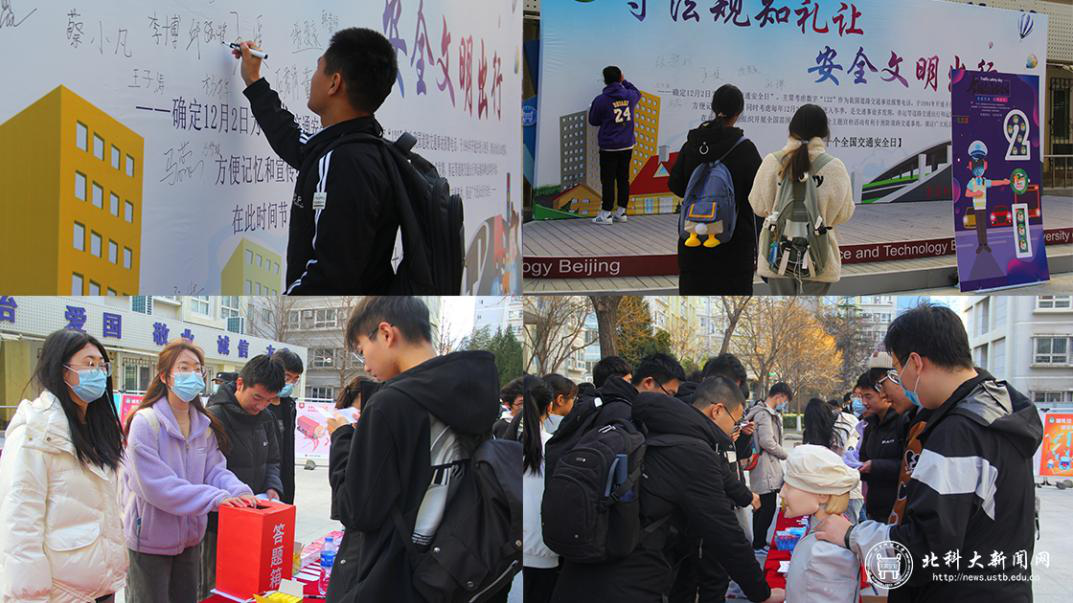 At noon, the USTB Department of Student Affairs, USTB Public Security Section, USTB Publicity Section, and other units jointly organized a publicity outreach activity with the theme of "Being law-abiding and safe and travel". In order to popularize traffic safety knowledge to students and faculty members, 18 kinds of different publicity boards were set up at the scene. In addition, the activity also invited members at the scene to participate in traffic safety knowledge and first aid knowledge prize quizzes.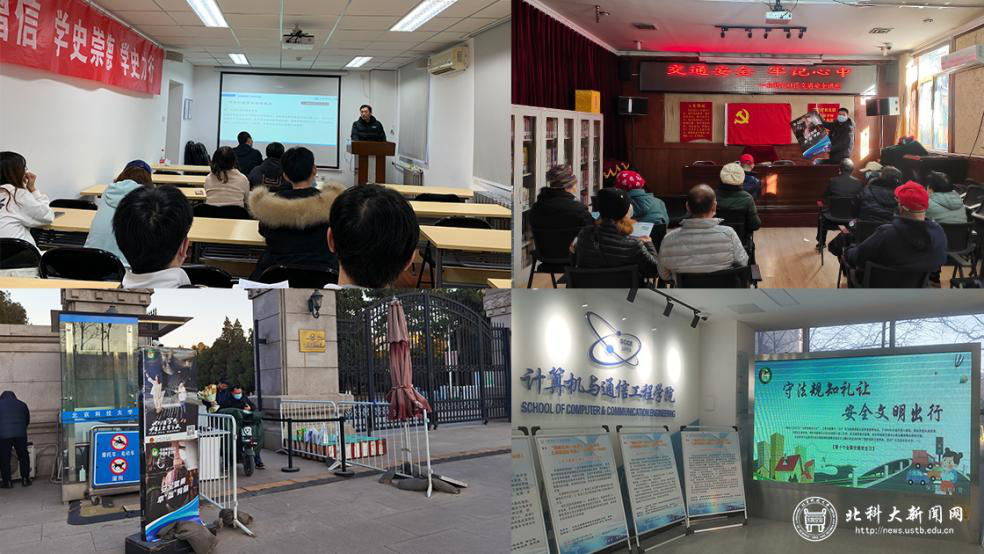 Moreover, in order to promote the 10th "Traffic Safety's Day of China", all secondary units of USTB actively carry out publicity and education activities through social media push, online lectures, outdoor posters, electronic screens and other means, created a strong campus traffic safety publicity atmosphere.
The traffic safety publicity outreach activities aim to widely mobilize students and faculty members to pay attention and participate in civilized traffic, actively advocate the concept of life and safety first, and to further enhance the awareness of traffic safety and the awareness of regulations and civilization among students and faculty members.