On April 12, Vice President Mr. ZHENG Anyang led a delegation to Shougang Group (hereinafter referred as "the Group") to carry out a special campaign to promote employment. Mr.HU Xiongguang, Standing Committee Member of the Party Committee and Deputy General Manager of the Group welcomed Mr. ZHENG and the delegation.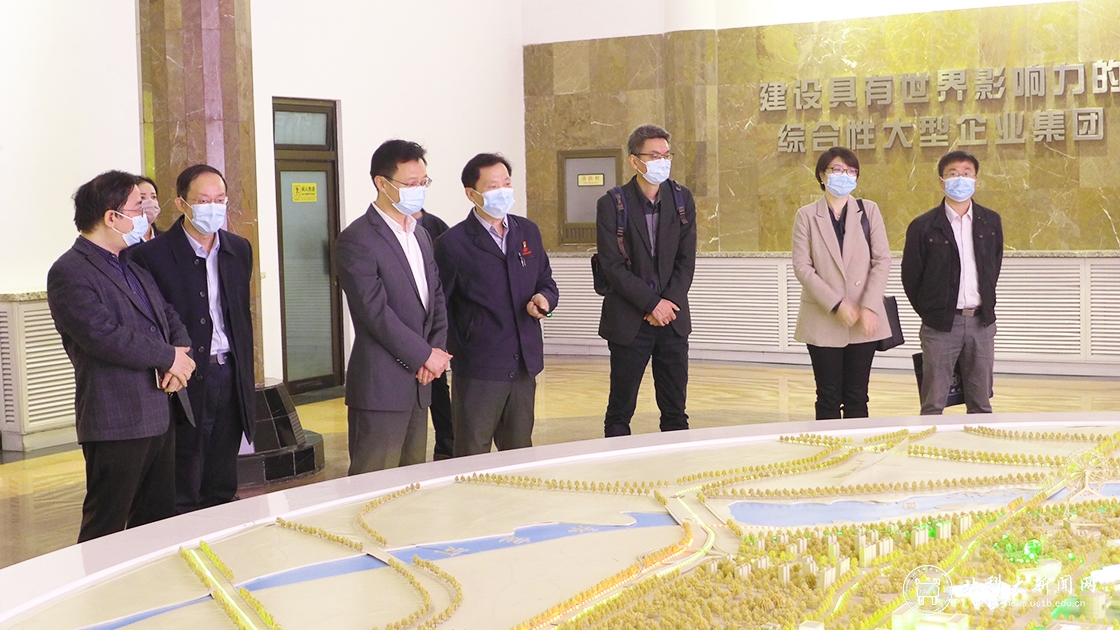 Mr. ZHENG Anyang and the delegation first visited the exhibition room on the ground floor and watched the trailer of the 2022 Beijing Winter Olympic Games with the Group. The Group used the industrial sites to build the Winter Olympics sports venues, which promoted the overall transformation. Mr. ZHENG spoke highly of the great transformation and innovative development achievements made by the Group, which has a century of industrial history, and he also expressed his admiration for the stunning performance of the Shougang Park at the Winter Olympics.
USTB and the enterprise carried out a discussion in the second conference room, staff members from Shougang Group Personnel Service Center and Shougang Technology Research Institute introduced the cooperation in terms of talent recruitment, scientific research cooperation, and other areas respectively. The university and the enterprise also had an in-depth exchange on scientific research cooperation, scientific and technological achievements transformation, talents joint training, and talents transferring.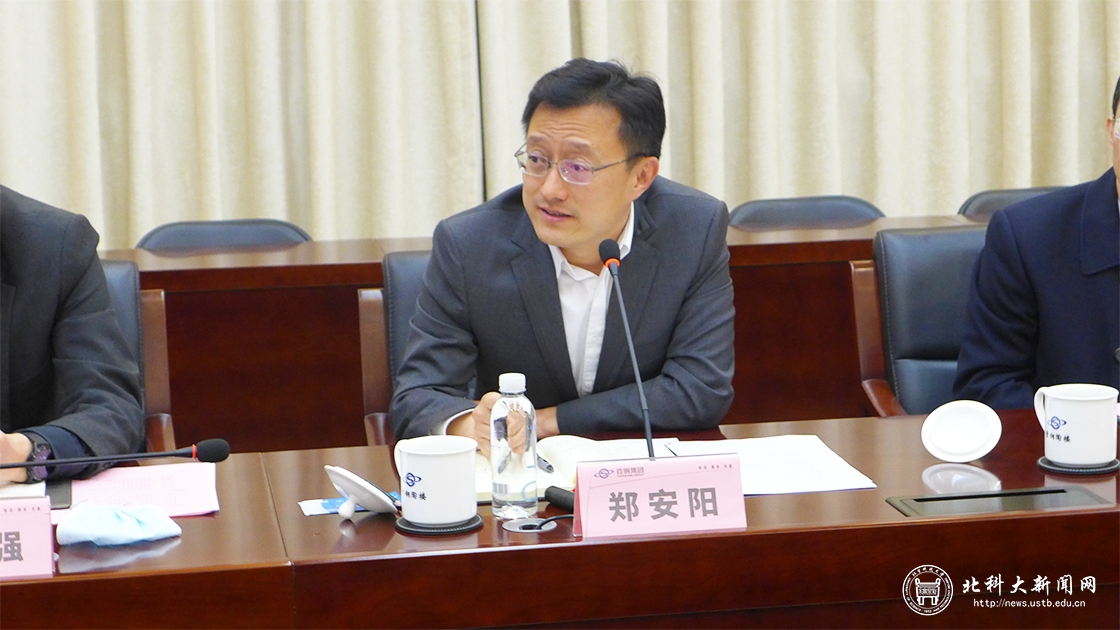 Mr. ZHENG Anyang introduced the progress of USTB in the disciplinary innovation and development, the construction of the new campus, and the "double first-class" construction. He said that the Group has long been cooperating with USTB in various fields, and both sides have established a deep friendship. On this special occasion of the 70th anniversary celebration of the founding of USTB, he expressed his gratitude to the Group for its continuous support of the university and invited all leaders and alumni of the Group to attend the university's celebration activities. He hoped that with this visit, the Group and USTB could deepen relationship and cooperation to meet a better future.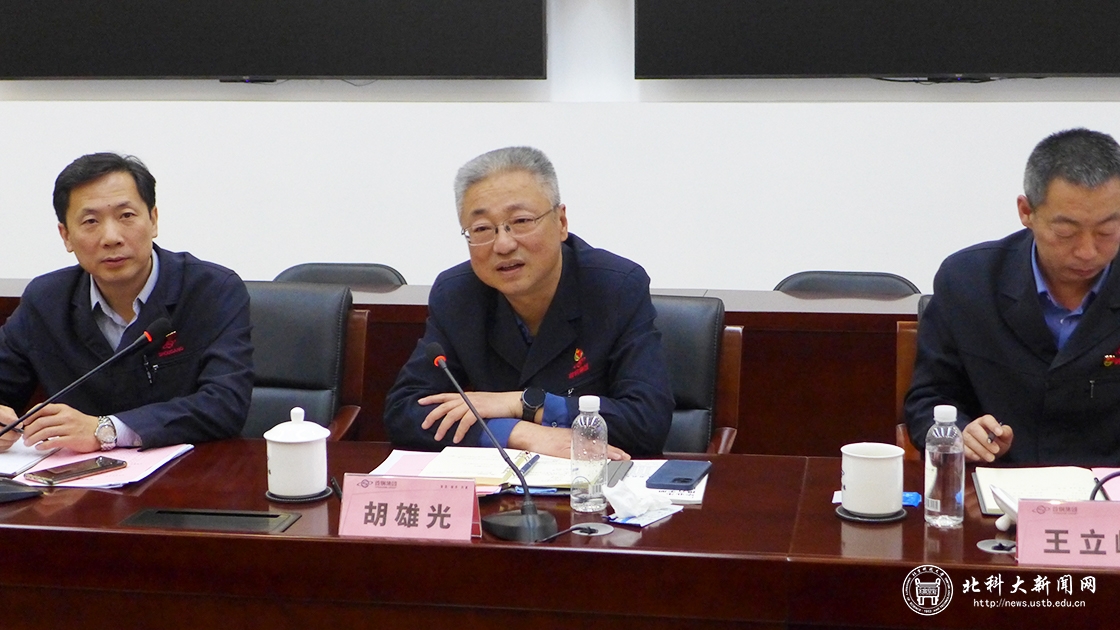 Mr. HU Xiongguang said that high-quality talents are the valuable assets of enterprises, and the Group maintains a strong demand for high-quality talents in the new stage of transformation. They welcome more outstanding graduates from USTB to join Shougang Group. Both the university and the Group will strengthen cooperation in various fields such as scientific research cooperation and talent transferring, which will achieve a win-win situation.
The heads of the relevant departments of Shougang Group, relevant staff members in the Department of Science and Technology, the Department of Admissions and Career Services, the School of Metallurgical and Ecological, the School of Materials Science and Engineering, the Institute of Engineering and Technology, and other units of USTB participated in this special campaign.
Draft: ZHAO Ziqi
Revision: CHENG Mingyuan