On June 12th, a total of 3,449 recent graduates completed the online defense. The university attached great importance to the quality of the graduation thesis during the COVID-19 pandemic, adopted the forms of "cloud guidance", "cloud inspection", and "cloud defense", and successfully completed the defense work in accordance with the principles of fairness, justice, openness, and authenticity.
According to the prevention and control requirements of the Ministry of Education and Beijing Municipal Government, the graduation thesis defense for the class of 2022 was conducted online. Although the graduation thesis defense of this year's graduates changed the form, the standard was intact, and the online video defense procedures were completely consistent with the offline thesis defense.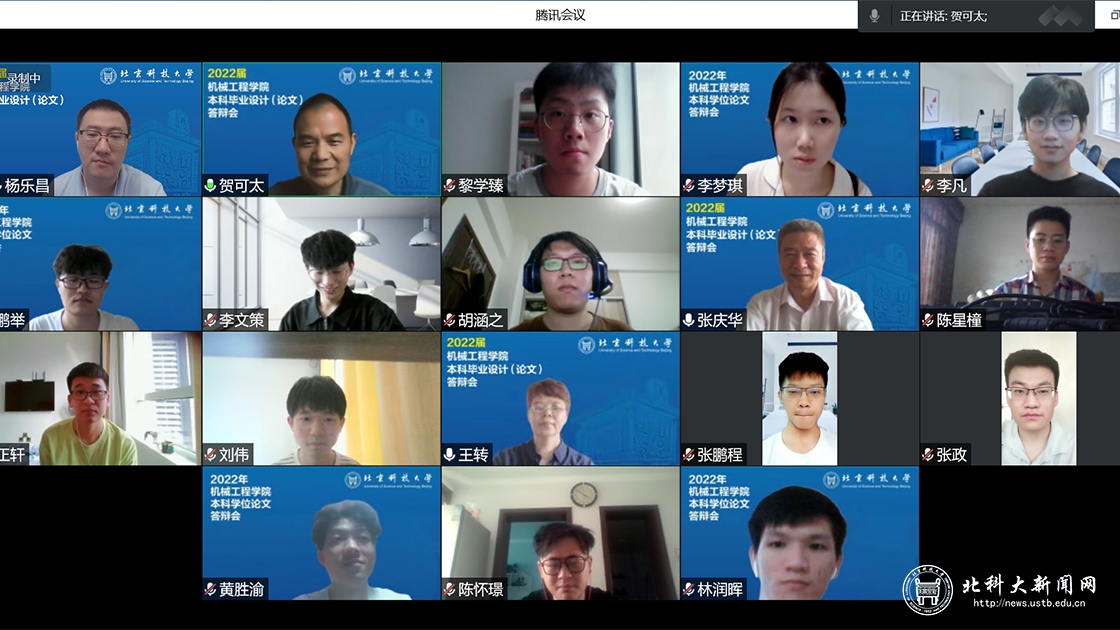 The online thesis defense
Before the defense, the university carefully arranged and deployed the online defense work. The USTB Department of Academic Affairs, through each school, identified students who had problems with the online defense due to home returning, quarantine, and so on and arranged to postpone the defense review. Each school formulated detailed defense work methods, clarified the responsibilities of all kinds of defense personnel, organized teachers and students to familiarize themselves with the online platform in advance, and made security plans to ensure the smooth progress of the defense.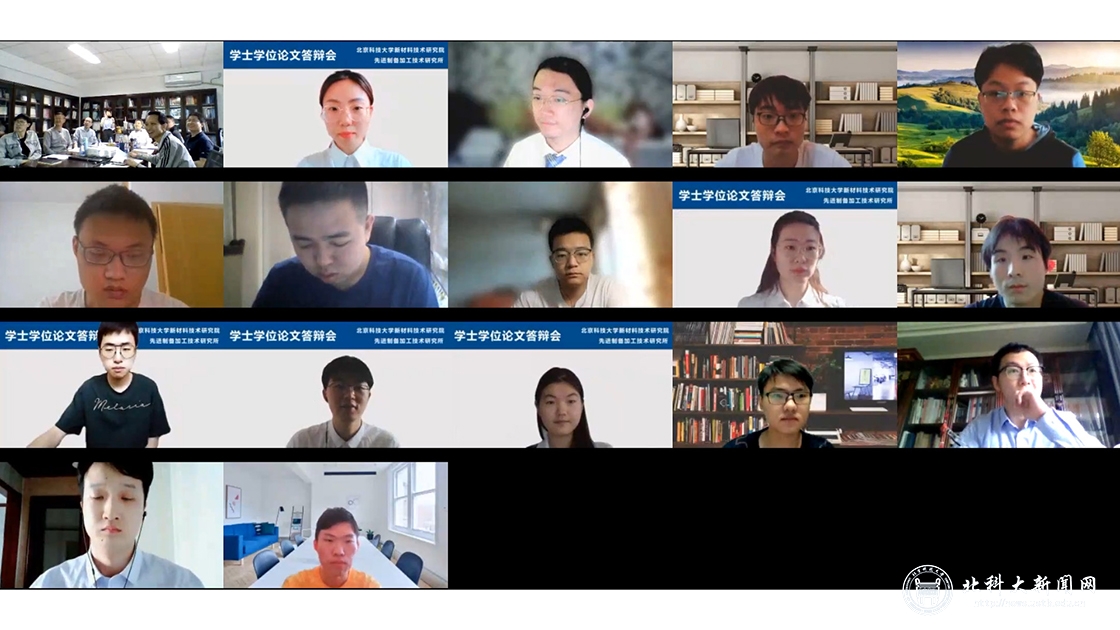 The online thesis defense
During the defense, a total of 303 online remote defense meetings were held in each school. The equipment and software of the defense scene were running well, the pictures were stable and the sound was clear. Although teachers and students are separated by thousands of miles, all online personnel communicated smoothly. During the defense process, in the form of pictures and texts, students could fluently illustrate the theories, research methods, and results involved in the graduation thesis combined with a PowerPoint presentation. And they could accurately answer the questions raised by the defense team teachers, demonstrating their mastery of professional knowledge.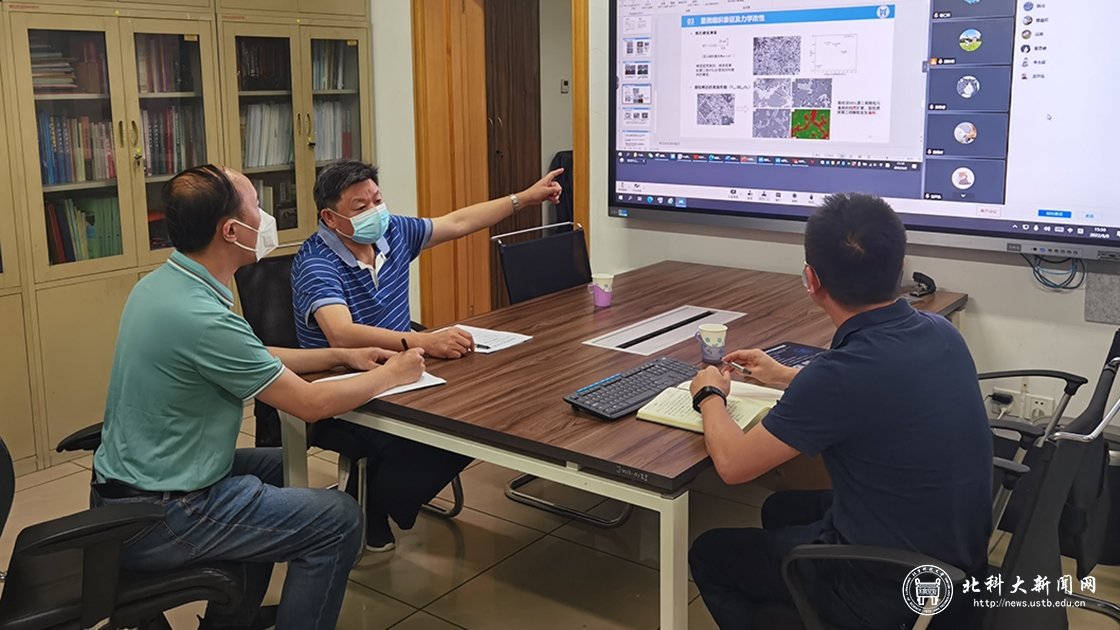 President YANG Renshu inspecting the online thesis defense
Prof. YANG Renshu, President of USTB, and Prof. WANG Luning, Vice President of USTB checked the online thesis defense respectively and fully affirmed the orderly deployment of the online defense. The university also set up the "2022 Graduation Thesis Online Defense Inspection Team" composed of supervision experts to conduct online spot checks on the defense situation of each school, and give timely feedback on the problems and suggestions to the school. Experts have said that the defense process of each school is standardized and orderly.
After this special graduation defense, the graduation thesis work for the class of 2022 has come to an end. On the basis of firmly putting the health and life safety of teachers and students in the first place, the university ensured the quality of talent training, and successfully completed the graduation thesis work of 2022 graduates.
Draft: LI Meng
Revision: CHENG Mingyuan