December 1st, 2021 marks the 34th World AIDS Day, with the theme of "End Inequalities, End AIDS". In order to raise awareness of HIV prevention among young people and to reduce discrimination against the AIDS community, USTB Trade Union and Office of Population and Family Planning, in the light of the current Covid-19 pandemic, launched a World AIDS Day campaign entitled "Voicing for AIDS in the Name of Love".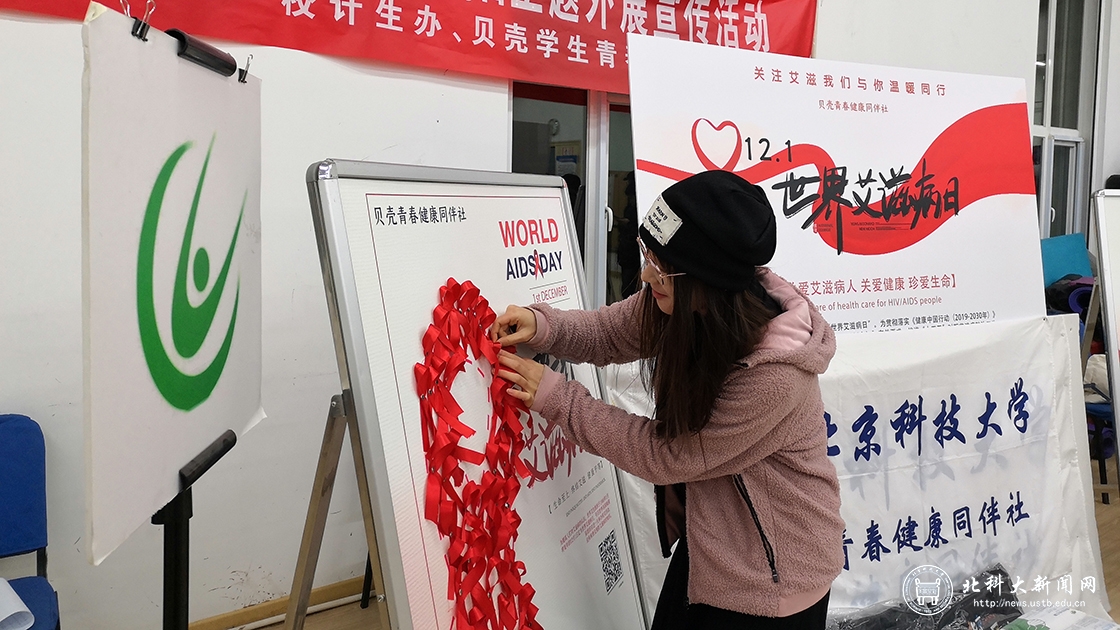 As of October 31st, 2021, Beijing reported 1,654 new HIV/AIDS infections and patients this year, an increase of 17.47% compared to the same period last year. Among the new cases, 98.00% were transmitted through sexual behavior (77.27% homosexual transmission and 20.73% heterosexual transmission), 0.36% through injecting drug transmission and 1.64% through other transmission routes. At present, there are 24,435 cases of living infected cases with HIV/AIDS in Beijing, the grim situation reminds us that we still need to make more efforts in AIDS prevention and treatment. Meanwhile, we need to raise awareness of HIV among students, remove potential prejudices and stereotypes against people living with HIV and to improve their life quality.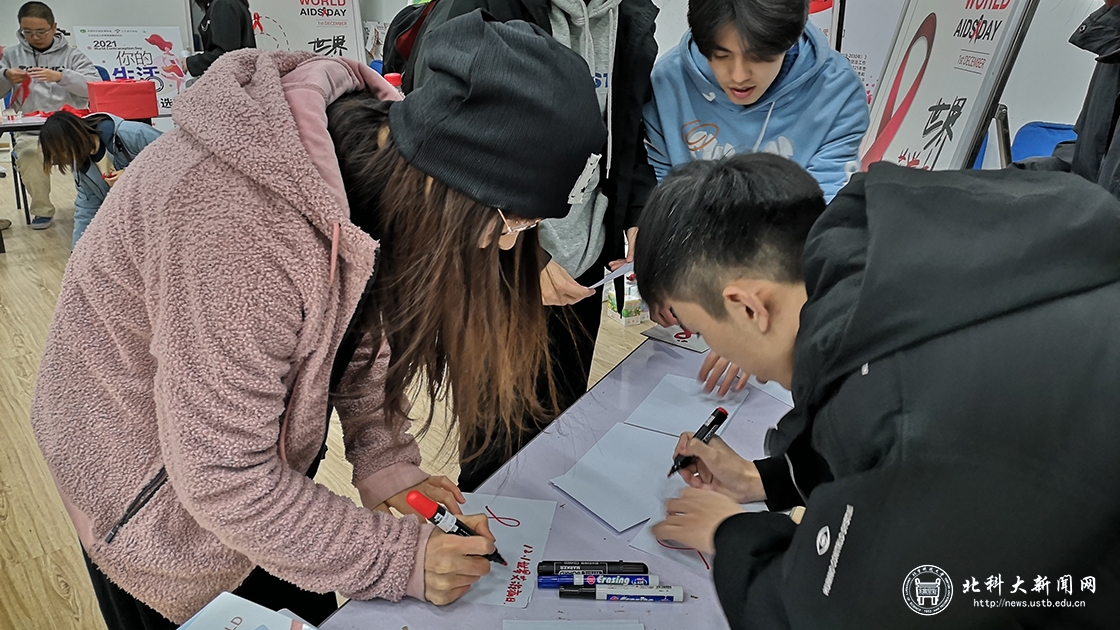 As the offline outdoor exhibition could not be held as scheduled due to the pandemic, the Peer Club volunteers changed their original plan and headed to the students' dormitories to raise awareness about HIV/AIDS. During the campaign, the volunteers handed out leaflets to each dormitory and invited students to fill in questionnaires, which can get to know their confusion and doubts about HIV and AIDS so that they can respond to them later. The volunteers also prepared hand cards, on which students wrote down messages and drop them in the "AIDS Caring Mailbox". Some students were interviewed and gave their best wishes and encouragement to people living with HIV/AIDS and the prevention work, expressing their care for them and their determination to prevent and combat AIDS.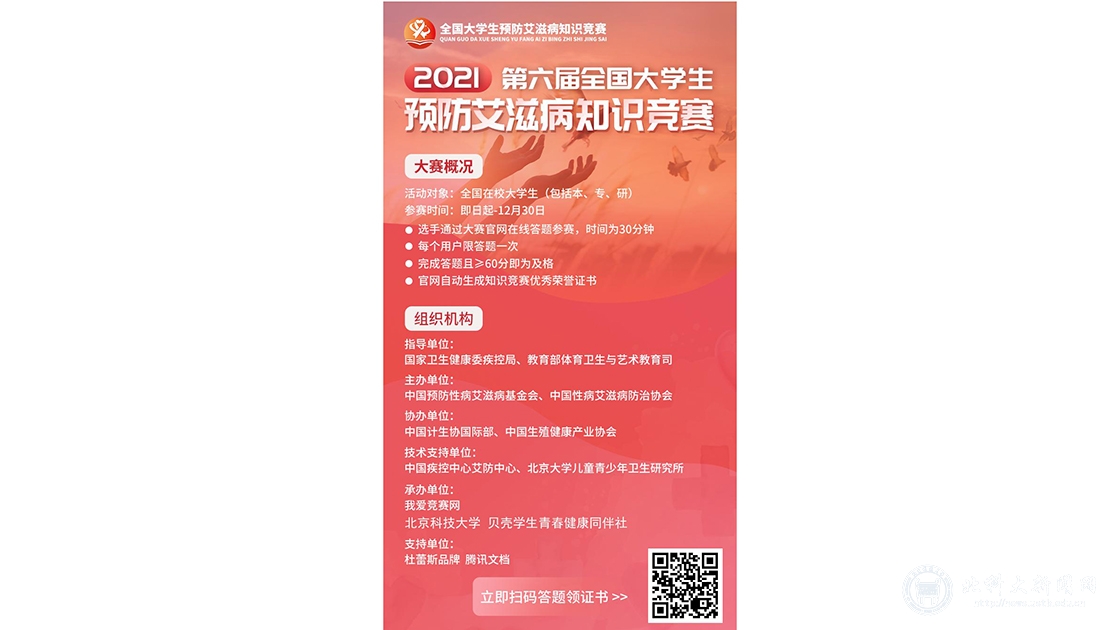 For university students, AIDS is not as far away as they think. Being able to correctly recognize AIDS and prevent it is also an urgent, social requirement of our students. To this end, USTB Office of Population and Family Planning, in collaboration with Communist Youth League Committee, has called on all students to take part in the 6th National AIDS Prevention Knowledge Contest, which will encourage students to learn the knowledge and promote AIDS prevention.
The campaign aims to raise students' awareness and attention to AIDS, improve their self-protection ability and lower the rate of HIV infection among young people by promoting various forms in AIDS prevention. At the same time, the campaign served as a powerful advocate for university students, it call on young people to treat AIDS patients equally, to understand, respect and refrain from discrimination against them, in a bid to create a better, inclusive environment for them and to cultivate a harmonious campus atmosphere.
Draft: Qing Ma
Revision: Mingyuan Cheng