On September 9th, at the 37th Teacher's Day, USTB held the donation ceremony of Guangxi Hanxiaotang Biological Products Co., Ltd (hereinafter referred as HXT ). Mr. ZHANG Chaosheng, Marketing Director of HXT; Mr. QI Shengli, Special Consultant of HXT; and Mr. SUN Jinghong, Vice Chancellor of USTB attended the donation ceremony. Representatives of Office of Party Committee, Office of the President, Department of Public Affairs and Communications, Labor Union, Human Resources Department and other relevant departments and representatives of enterprises and teachers attended the donation ceremony. The ceremony was presided by Mr. CHEN Jun, Director of Human Resources Department.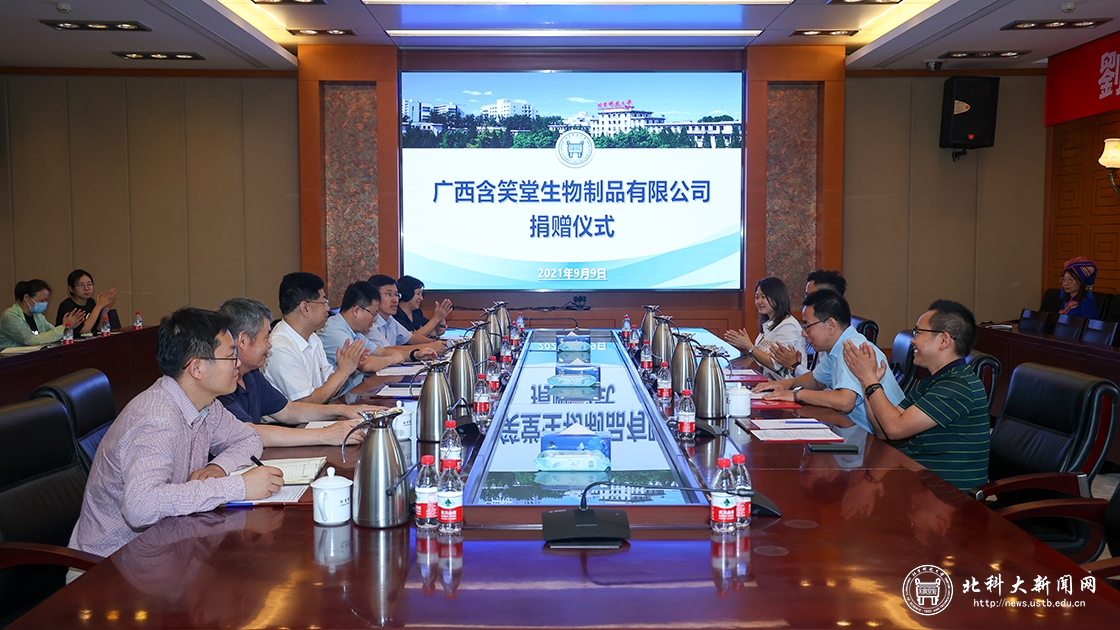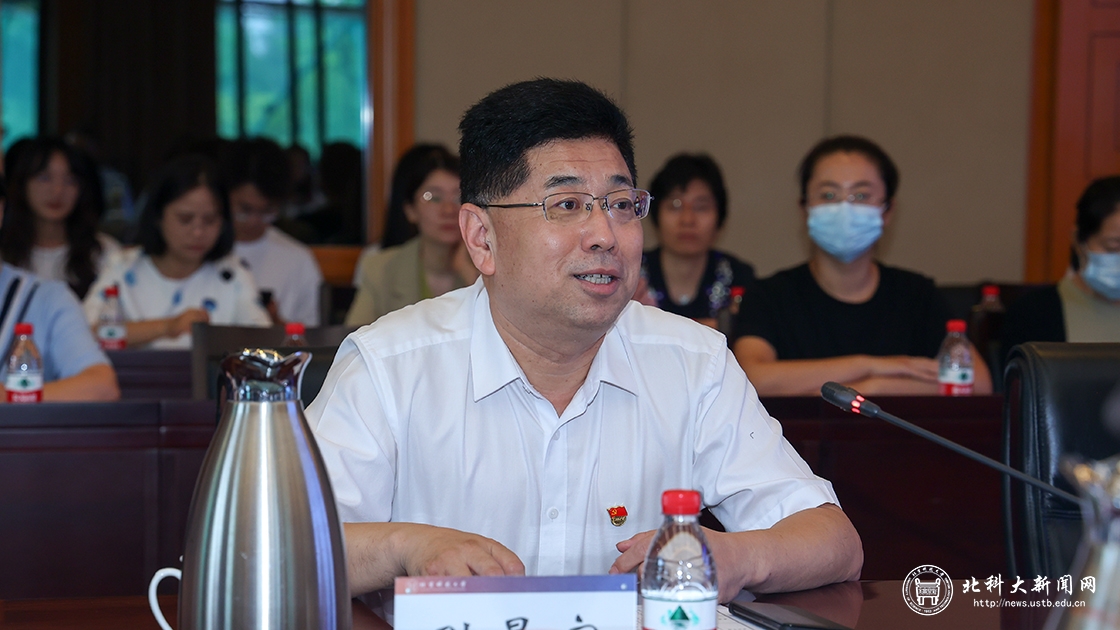 At the ceremony, the participants watched the promotional videos of USTB and the HXT product story. On behalf USTB, Mr. SUN Jinghong extended a warm welcome to the delegation of HXT company and expressed his sincere gratitude to the company for donating a large quantity of "Liu San Jie" throat-clearing candy to the front-line teachers of USTB, and hoped that the two parties would take this donation as an opportunity to continue practical cooperation in various aspects. He pointed out that teachers of USTB should cherish the donating enterprises and alumni as the unremitting motivation to educate for the Party and the country, and repay the enterprises and alumni with practical actions and excellent performance.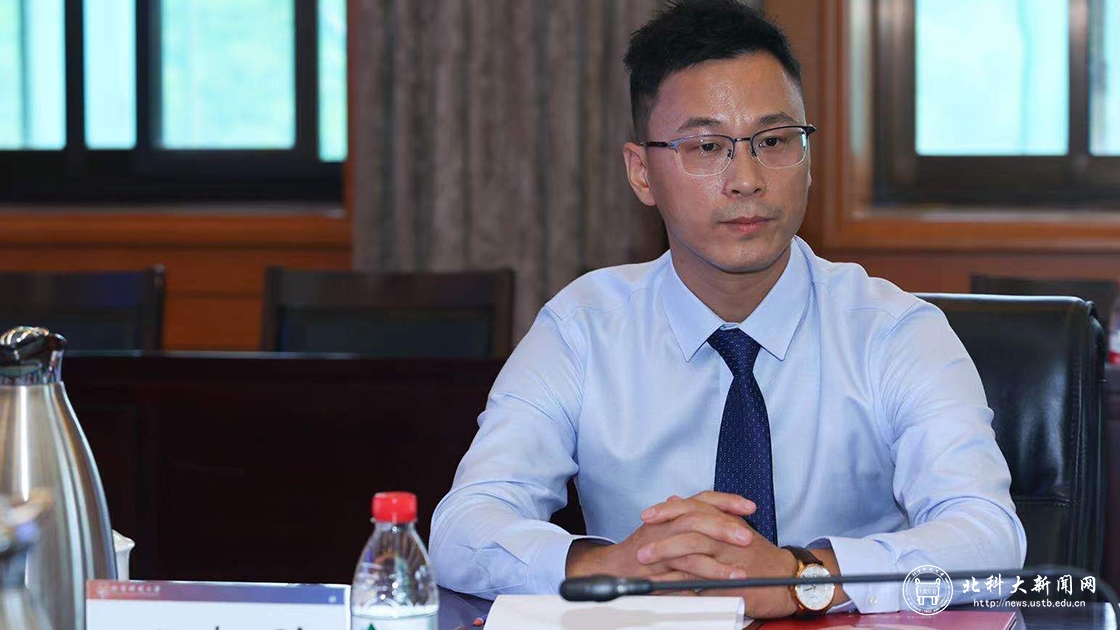 Mr. ZHANG Chaosheng pointed out in his speech that, as a health industry company whose main business is research and development, production and sales of health food products, HXT has long been committed to carrying forward the national spirit and building a national brand. He hoped that this throat-clearing candy donation activity could protect the throat health of teachers and help cultivate more excellent talents.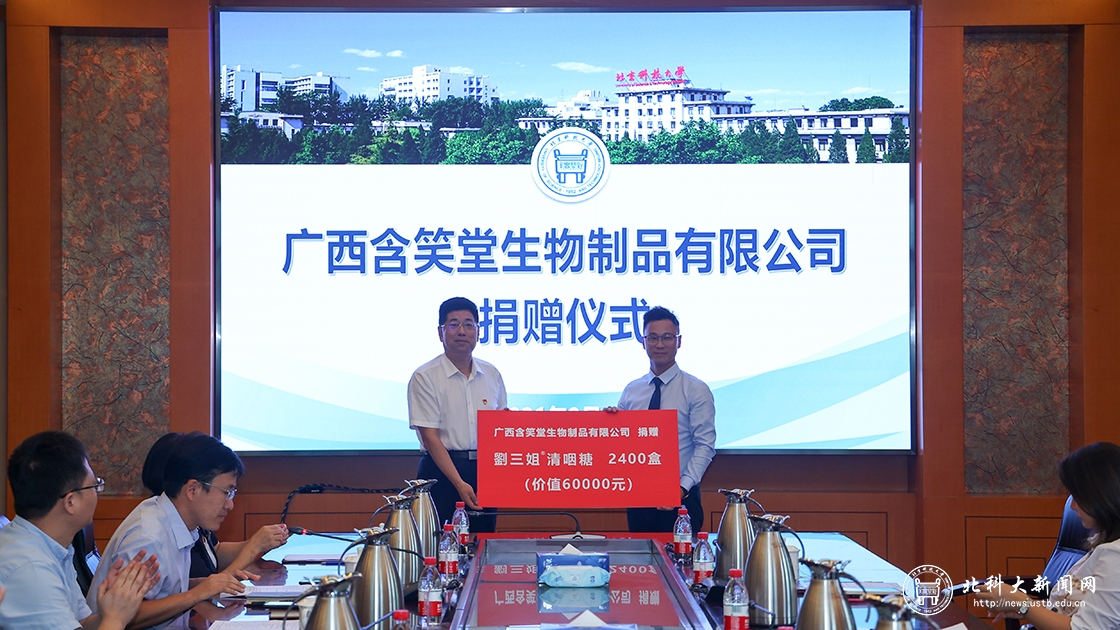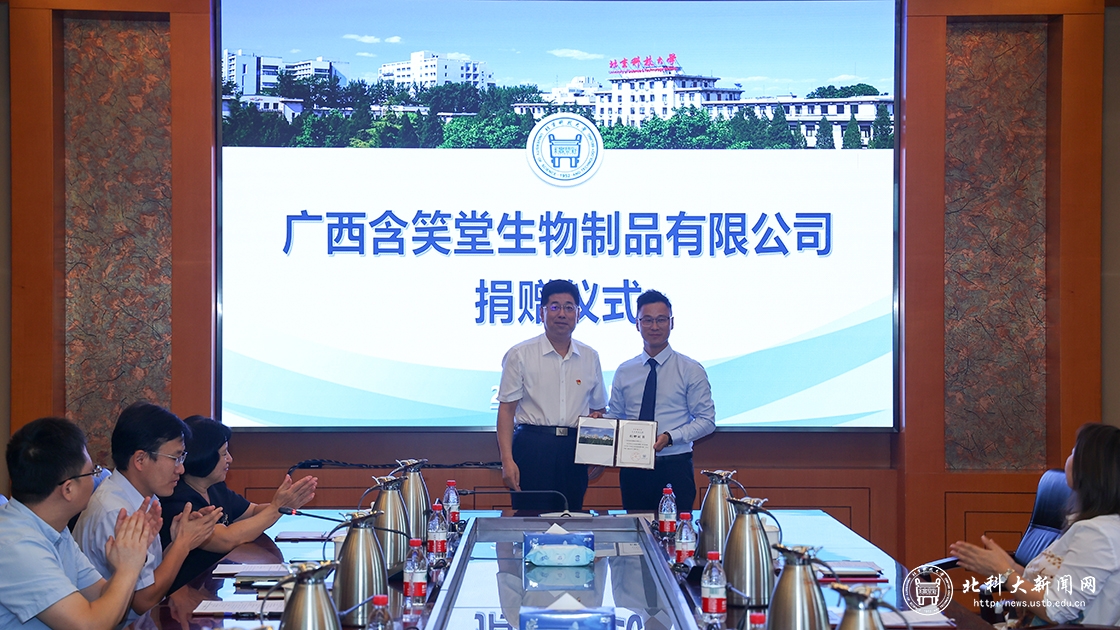 During the donation ceremony, on behalf of HXT, Mr. ZHANG Chaosheng donated 2,400 boxes of "Liu San Jie" throat-clearing candy to USTB; and on behalf of USTB, Mr. SUN Jinghong presented a commemorative certificate to Mr. ZHANG in return.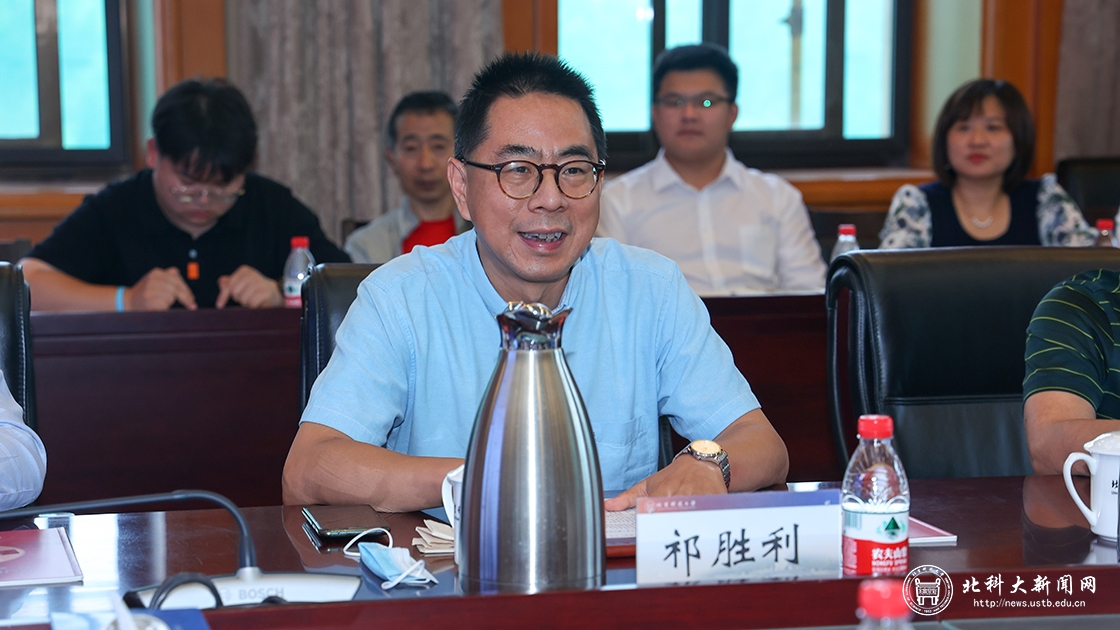 Special Consultant of HXT, Mr. QI Shengli, a class of 87 alumnus of USTB recalled the unforgettable time of studying at USTB and expressed the rosy expectation of cooperation between the company and his alma mater in many aspects. He expressed his gratitude and best wishes to the teachers of his alma mater by actively promoting this donation activity.
Prof. SHEN Yanan, representative of USTB teachers and a famous professor in Beijing, expressed his gratitude to the caring enterprises and alumni for their concern for the front-line teachers, who will not forget the original intention of establishing moral education. The teachers will remember the original aspiration of moral education, keep in mind the mission of educating people for the Party and the country, create extraordinary performance in ordinary posts, and contribute to running a high-quality education which will meet the people' satisfaction.