The 20th of August 2022 marked the end of the 2022 free Summer Kungfu Class for Children hosted by USTB-DMU Confucius Institute (CI). The last session came to an end with a brief closing ceremony in the Leicester Gallery at DMU (De Montfort University). The event was attended by the CI Director YANG Yingjun, Sifu Derek Frierson, the Kungfu teacher Steve Pepper, the children, and their parents.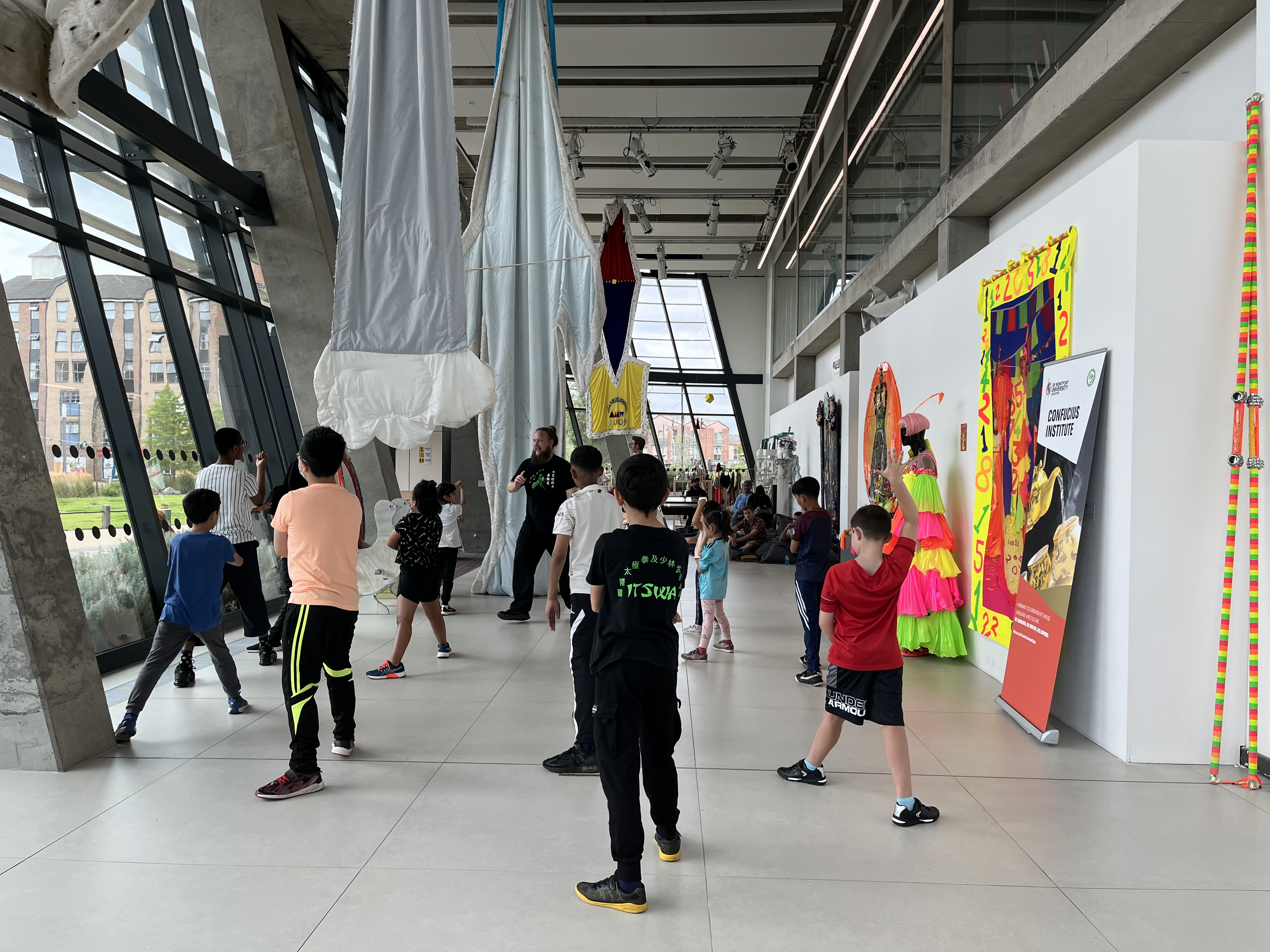 The Summer Kungfu Class for Children was launched in July 2021 by the CI in cooperation with a professional Kungfu team headed by Sifu Derek Frearson of the International Taijiquan and Shaolin Wushu Association. The class ran for six weeks from July to August in 2022, like last year. It was free of charge for children aged 6 to 14 in Leicester, UK. A total of 23 children were enrolled and they enjoyed the bright and spacious DMU Gallery as their class venue. Inspired by their instructor Steve, they learned and practiced the basic routines of the Chinese Shaolin Seven Star Praying Mantis.
The Summer Kungfu Class has been unanimously praised by the young students and their parents. They not only learned martial arts skills, strengthening their bodies but also had a taste of the charm of Chinese martial arts. Some parents sent emails to the CI to express their gratitude for such a rewarding Kungfu class. They hope to attend more of the wide variety of classes and workshops provided by the CI.
The Kungfu class will be repeated next summer as a regular program of the CI.
Draft: ZHANG Dongming
Revision: YANG Yingjun